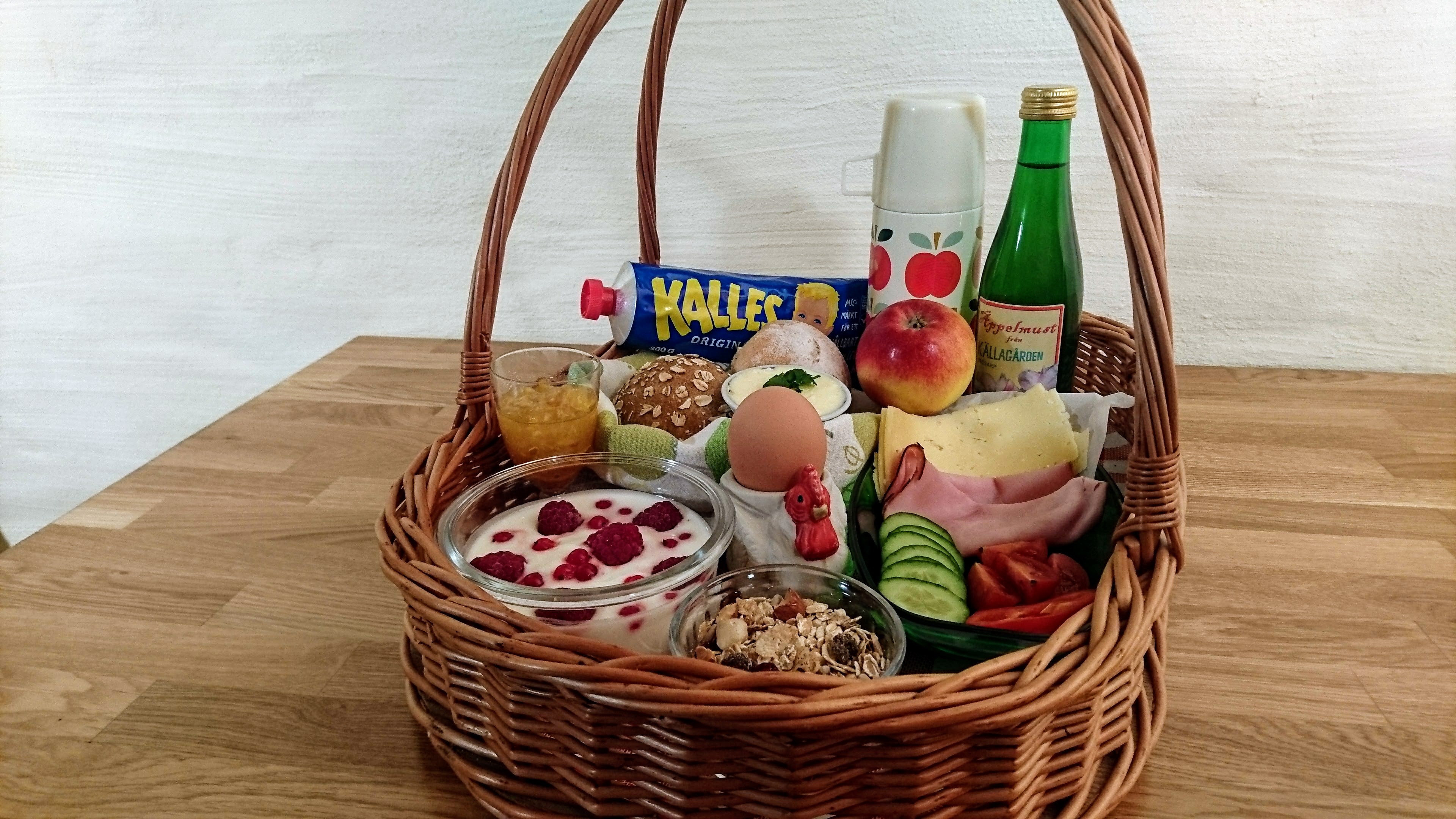 We who live in Sweden become easily oblivious to things we like that otherwise considered weird. Not everything we Swedes like is "normal", and most of the time we can't really explain why we like them. Here are some typical popular things in Sweden that leaves foreigners speechless. We recommend you to try some things out on the list, it will change your life!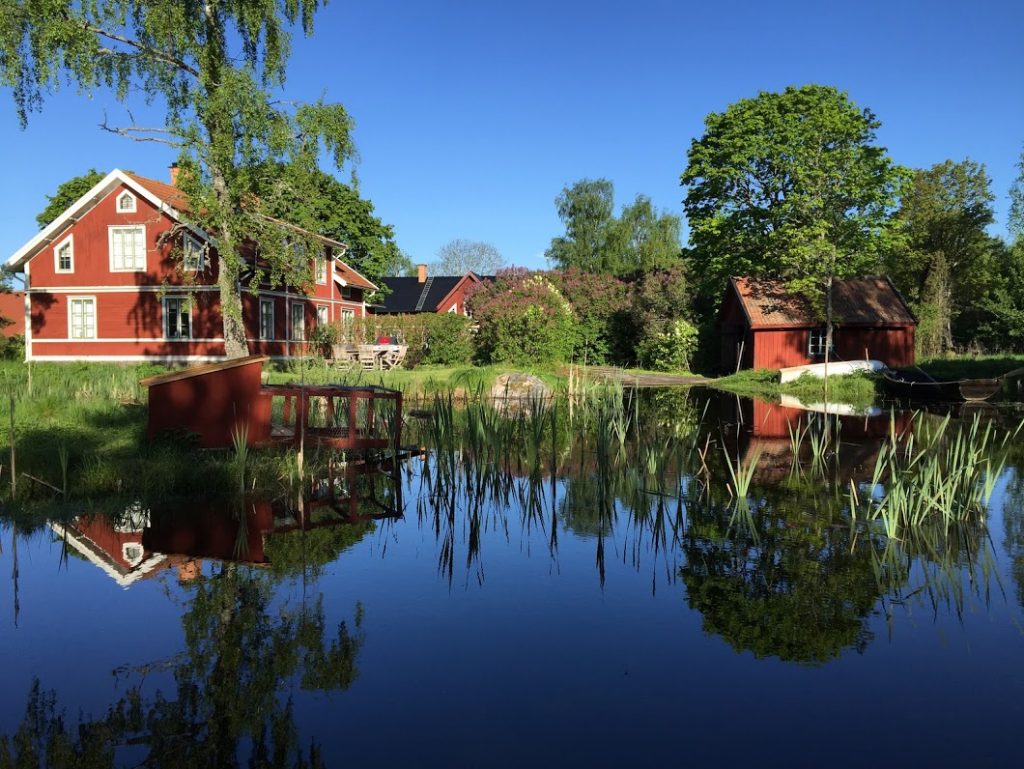 16 Typical Popular Stuff in Sweden
"Fredagsmys" – Cozy Friday
In a nutshell, it means spending Friday evening cuddled on the sofa and relax. It is to relieve ourselves at the end of the working week. Usually one would get junk food for dinner and watch TV on the sofa. There is often another person/persons or pet involved, it can be a partner, family, or friends.
"Lördagsgodis" – Saturday Candy
Just like "fredagsmys", Saturday candy is another Swedish tradition, but with a scientific background. Studies suggest that eating one large portion of sugar each week was less damaging to our teeth and health than a small amount every day. Of course, this is the day most children look forward to.
"Fika" break – Coffee break
In Sweden, "fika" breaks are taken very seriously. If you want to make a Swede mad, then take away their "fika" break. It is an attitude, social event and important part of Swedish culture. It simply means to have coffee and pastries with friends or colleagues at least once during the working day.
Pizzerias
If you ever come to Sweden, then you may or may not have noticed there are pizzerias everywhere. At a typical pizzeria, there are pizza, kebab dishes and grill dishes. These dishes are Swedes favorite "junk" food or takeaway food.
Watch Donald Duck at Christmas Eve
The Walt Disney program, "From All of Us to All of You", or in Swedish, "Donald Duck and His Friends Wishes All a Merry Christmas" has been airing on Swedish television every Christmas Eve since 1960. Therefore, many of us grew up watching the program and it has become a part of our Christmas tradition.
Countryside getaways
Many look forward to take time off from work and relax. However, they don't want to holiday in the same environment they are in every day. Instead, they want a fresh stress-free environment that doesn't remind them of their daily struggles. So, many escapes to the Swedish countryside over the weekend or for a longer period just relaxing in a cabin.
Jam or béarnaise sauce with everything
Swedes will have jam with everything, from pancakes to meatballs. The sweet jam adds an extra layer to the dish. It doesn't have to be "lingon" jam, in fact, most prefer strawberry jam. Another sauce that goes with everything is béarnaise. It is common to have it with meat dishes, pizza, fries and kebab dishes.
Drink "Julmust" at Christmas
"Julmust" is a soft drink only sold at Christmas and Easter, "Påskmust". It is what Swedes call, "Christmas Coke". Just like "Kalles Kaviar", it isn't a drink for everyone, as many foreigners have said, "It tastes like medicine". However, as Swedes would call it, "It is a Christmas (Jul) – Must!"
Cooking at home
Unlike Americans, most Swedish people cook at home instead of eating out. For us, it is more economical and we get to eat our favorite dishes. Cooking is also very peaceful and we get to sort our thoughts. We were even taught basic cooking skills in upper secondary school as a part of the curriculum!
Ikea
Yes, the rumor is true, we Swedes like Ikea. Whether or not we like to admit, most Swedes would have at least one piece of furniture from Ikea. Most likely you would also find utensils, pots and pans from Ikea in the common household. Ikea is just too convenient and cheap!
Shop at Ullared
Gekås Ullared is Sweden's largest department store and a popular destination. 5 million customers visit Ullared to shop everything from clothes to furniture. Since Gekås is far away from cities, many choose to stay overnight or the whole week at a nearby campsite, hotel or cabin.
Swedish punctuality
If the meeting is at 12:00, then you can be sure that we would be at least 10 minutes early. We don't want to waste time and arriving late is considered to be unprofessional.
Complain about Slussen
This is just a Stockholm thing, but there are equivalents in other cities. Slussen is a major public transportation hub in central Stockholm. Most Swedes can't recall a time Slussen wasn't under construction and none of us have ever seen anybody working on the construction!
"Kalles Kaviar" – Kalle's Caviar
You may have seen it sold at Ikea. It isn't exactly luxury caviar and many non-Swedes thinks it tastes weird. Some have even called it, "The Vegemite of Sweden". However, it is still a popular spread for bread, toast, and sandwiches. There are even multiple flavors of "Kalles Kaviar"!
"Snus" – Condensed Tobacco/Snuff
"Snus" is a tobacco mixture that is placed under the upper lip, whereby nicotine is released from the saliva and absorbed into the body. Many prefer it over smoking, because it doesn't affect others around them and it much stronger than cigarettes.
Swedish queue culture
Swedes like order. We believe everyone should wait for their turn, even in smaller shops where there isn't a clear queue system. The fact that we have almost always civilized short queues in places where massive single long queue would otherwise arise. Often, we also have queues where queues never occur.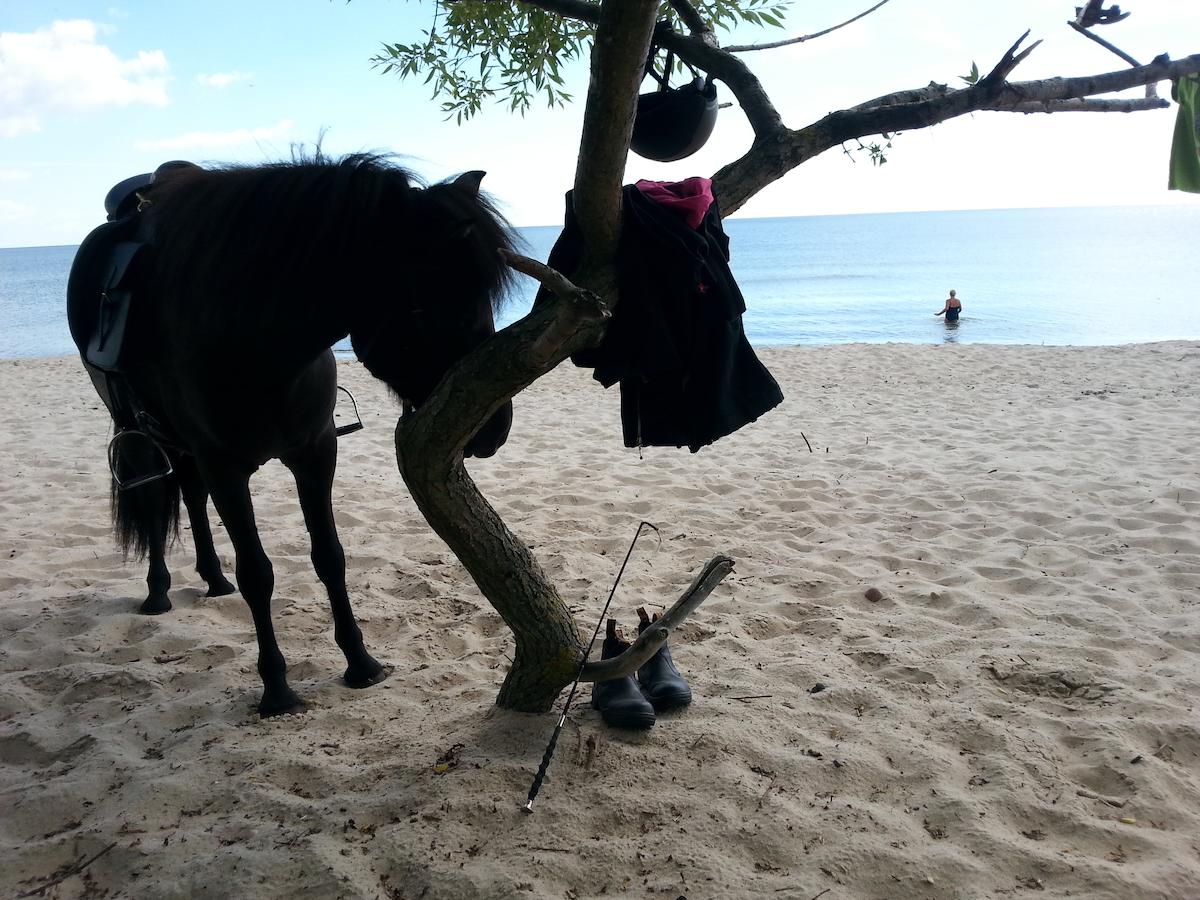 Swedes like to visit other countries in large numbers especially during summer. About 51% Swedes travel for their summer vacation. 29% will go abroad, most for a beach vacation, and 22% will travel within the country. So, where do Swedes go on holiday? Where are the 51% Swedes headed?
Research by YouGov found that young adults, 18-29 years old, living in major cities in Sweden are most likely to travel abroad for their summer vacation. 58% of them wants to relax on a beach. Whereas, seniors over the age of 60 are more interested in traveling within the country, as it is more comfortable and cheaper. 18% of them prefer a camping/motorhome vacation.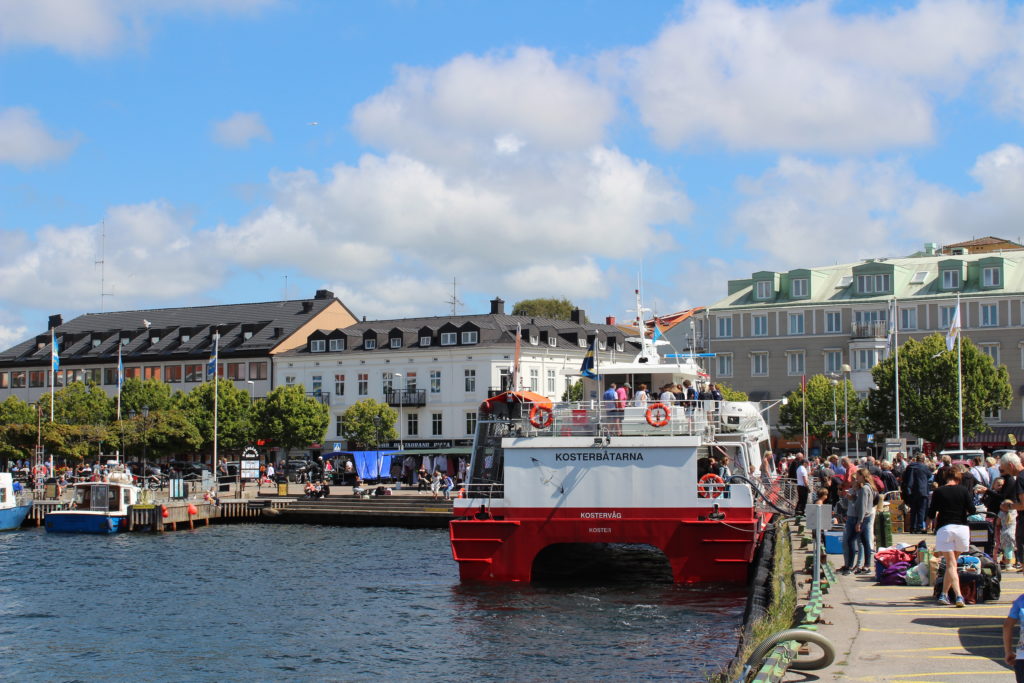 10 Most Preferred Destinations When Swedes Go On Holiday
Spain
Spain is the most preferred holiday destination for Swedes. Especially coastal regions, such as Alicante, Malaga, and Palma de Mallorca. The main reason is that most Swedes a beach vacation when we travel abroad, and Spain is one of the closest countries with beautiful beaches. As well as, cheaper airfares and better vacation packages makes Spain a hot spot.
Denmark
More Swedish families are choosing to go on holiday to our neighboring country, Denmark. It is close and has many children attractions, including Legoland and "Tivoli" (Old amusement park). Many Swedes also have families in Denmark, so we would combine our vacation with visiting family.
Germany
Themed holidays have increased significantly in popularity in Sweden and Germany have great packaged solutions. Popular choices include active vacations with walking and cycling, metropolitan sightseeing with visits to cultural and sporting events, and visits to castles, vineyards and small cozy towns with beautiful architecture. All at affordable prices, in particular wine, beer, shopping and food making Germany trendier amongst Swedes.
Greece
Charted trips to the Greek islands, such as Rhodes, attracts Swedish families, youth and young adults because of its lower prices and packaged solutions. Many also travel to other major cities, as Greece is a history rich country with many things to do. Swedes prefer Greece, it is not that far to travel, wonderful climate and the food is exotic but not so different.
United Kingdom
London has been sitting in the 4th or 5th spot for nearly every year because it is one of the consistent popular places where Swedes go on holiday. London is popular for those seeking to visit Big Ben and the parliament building, the London Eye, British Museum, the Palace of Westminster, and other popular sites featured in TV shows and movies.
Italy
The capital city of Rome attracts many because of its culture and history. Many wish to see the legendary Colosseums, St. Peter's Basilica, Vatican Museum, Sistine Chapel, and the Spanish Steps. Swedes are most comfortable in Spain and Italy. There is something for everyone, such as active day excursions to exciting places or lazy afternoons on the beach.
Finland
If you ask any Swede to plan a trip without flying far away, Finland is a pretty natural choice. There are many cruises that goes to or stops by Finland. It has become the most popular destination for Swedish cruise goers, with Helsinki and Åland being the top two cities. In a way, Finland is a new destination for many Swedes. Especially, for the younger generation.
France
France has always been on the top 10 list. Dubbed the world's most "romantic" country, there is a lot to see and do. Some prefer the cities, like Paris, and tourist places, like the Eiffel tower, whilst others prefer the sea, beaches, medieval villages, castles, gardens and vineyards. More are going to less crowded places like Normandy, Loire, French Riviera, and Bordeaux.
Norway
Swedish culture and nature are already magnificent, we still acknowledge that Norway has more spectacular nature and different culture. It is also very close, with a 7-hour drive from Stockholm to Oslo. That is why Swedes like to visit Norway, especially the fjords, Northern Cape, and Lofoten. The fjords from Bergen and upwards attract many, as well as the Oslo region where most tourist goes.
United States of America
USA is the most popular country outside Europe for Swedes. However, USA has lost one in ten Swedish tourists since 2017, dropping from the 7th spot. A majority say they opt out of travelling to USA because of their political climate. The reason Swedes travel away on holiday is to relax, to eat and drink well, and visit attractions. They don't want have to worry about their safety and potential conflicts with the locals, according to local news media, Expressen.
Actual 1. Sweden
Many prefer to travel within Europe when taking a holiday abroad, however more are choosing Sweden as a holiday destination. In fact, Swedes go on holiday within Sweden more than twice as often as Europe, according to the magazine Vagabonds, the European ERV and the Ministry of Foreign Affairs Travel Barometer 2018.
According to a report by Euromonitor, Sweden is the 88th most visited country in 2019. Despite not being in the top 50, Sweden is rising up in the charts to become the most popular destination for local authentic experiences. "They are proving popular as travelers seek newer, more localized experiences and less crowded locations," says Euromonitor.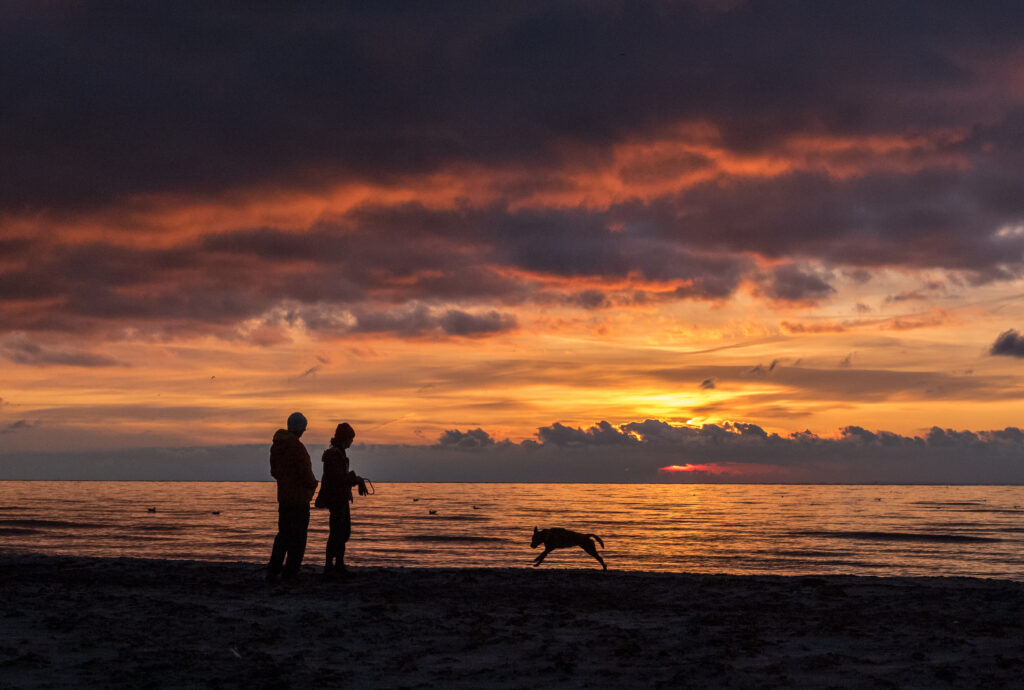 10 Most Popular Vacation Destinations by Swedes
| | | |
| --- | --- | --- |
| Rank | Destination | Amount of Swedish Travelers |
| 1 | Spain | 1.5 million |
| 2 | Denmark | 1.1 million |
| 3 | Germany | 875 000 |
| 4 | Greece | 647 000 |
| 5 | United Kingdom | 570 000 |
| 6 | Italy | 558 000 |
| 7 | Finland | 426 000 |
| 8 | France | 404 000 |
| 9 | Norway | 397 000 |
| 10 | United States of America | 346 000 |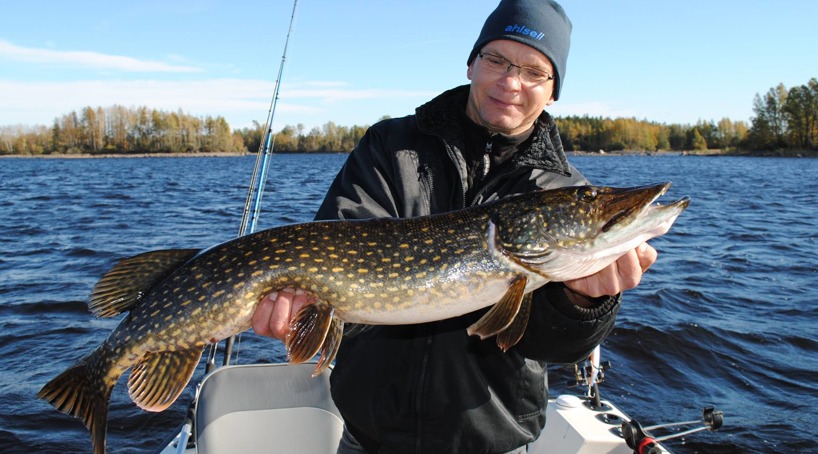 Catch your next pike
Pike is one of the most common fish species living in Sweden's many lakes. In the plentiful wonderful Swedish nature, you will find some of the best pike fishing areas in the world. For your pike fishing holidays in Sweden, we have prepared some of the most popular locations.
Pike fishing is one of local's favourite activities during summer. So, depending on conditions and season, you can fish in a great variety of places in Sweden. There is no "perfect" place, you can be assured that you will have a great time, nonetheless.
However, before booking your holidays, there are some things to know beforehand.
When?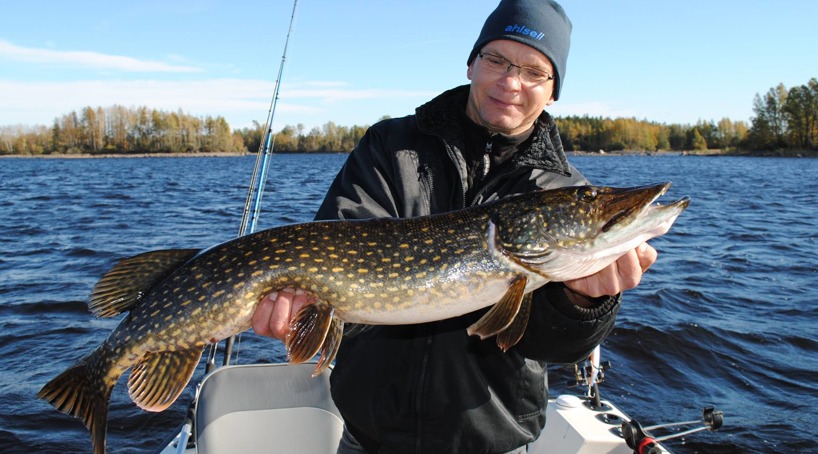 Peak pike fishing season is normally April-May and September-October. Though it is possible during June-August, it is considered to be off-peak season due to the water temperature. The size, weight and numbers vary greatly each season, and nearly every season the record would be broken.
In most lakes, you will also find perch and trout. Both has similar seasons. If you are instead in trolling for salmon and sea trout, season begins in late March-early June.
How?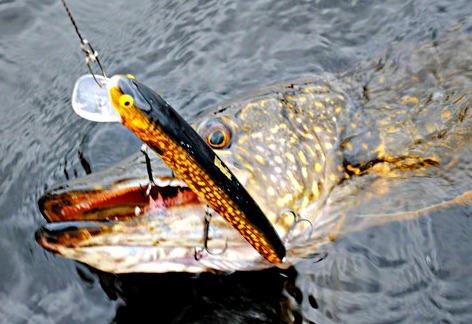 There are many ways to fish for pike. Methods include, jerkbait, swimbait, spin and fly fishing, and float angling. It depends on your technique, experience and equipment, which we will talk about below.
However, the most important thing to know is that in majority cases it is catch and release! It is always so unless stated otherwise. Be sure to double check beforehand! A picture is always fine without any danger to anyone or anything.
Fishing licence
In most scenarios you will need to purchase a fishing license, especially in smaller lakes. However, it would be best to ask beforehand. So far, you don't need a license to fish in lake Vättern. You can buy licenses from the nearest campsite or farmstay.
Boats
Many places offer boat rental, however, they are limited in number so you need to book in advance. There are other options, such as kayak, canoe and motorised boats. Motorised boats tend to be rarer and more expensive.
Equipment
If you didn't bring your own equipment, many places offer fishing equipment rental or sale. Again, due to the limited availability, book in advance.
1) Ödevata Fiskecamp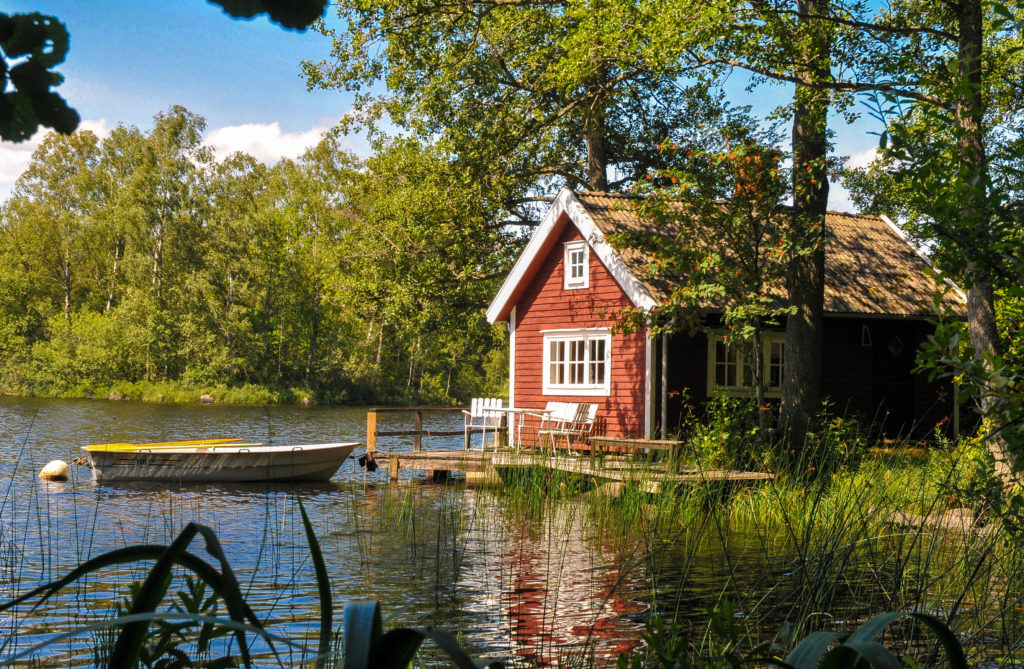 You can always enjoy the views of two beautiful lakes at Ödevata. We are also a complete nature and eco-friendly tourism facility. One of the most popular fishing spots in the area.
Accommodation

Countryside hotel

Fully equipped cabins for 8-9

Prices

Cabins:

Price per night: $317

Price per week: $1,058-1,904

Breakfast SEK/night: $8

Hotel:

Price per night: $52-84

Extras

Bedlinen: $11

Final cleaning can be booked: $169

Offer fishing license?

Yes

Equipment rental/sale?

Yes

Boat rental?

Yes

Nearest lake

Lake Ödevaten – 60m
---
2) Kalvshult Farm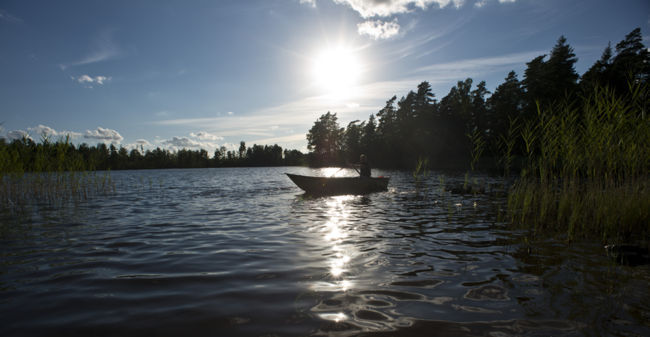 Stay in an apartment on the farm or in one of our fully equipped cottages close to lake Örsjön. A "Private" boat is included.
Accommodation

Self-catering apartment

Fully equipped cabins for 4-8 people

Prices

Cabins:

Price per night: $95-117

Price per week: $497-666

Breakfast SEK/night: No

Extras

Bedlinen: $13

Final cleaning can be booked: $116

Offer fishing license?

Yes

Equipment rental/sale?

N/A

Boat rental?

Yes

Nearest lake

Lake Örsjön – 300m
---
3) Ivö Kungsgård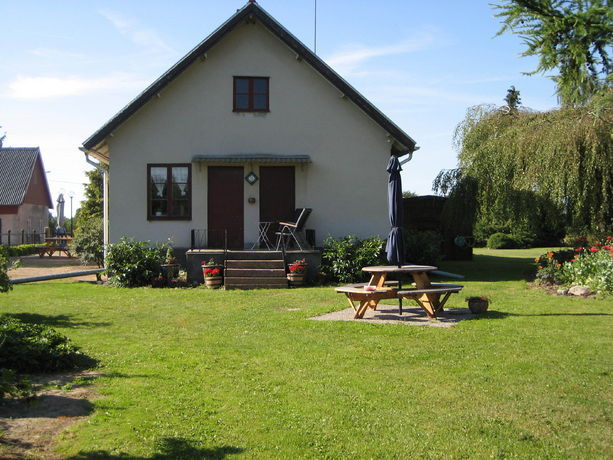 Lake Ivösjön fishing waters has over 20 species, as well as opportunity for bathing and swimming. Or search for fossils and shark teeth in mysterious caves.
Accommodation

One self-catering apartment for 6 people.

Prices

Price per night: $63-87

Price per week: $317-424

Breakfast SEK/night: No

Extras

Bedlinen: $11

Final cleaning can be booked: $53

Offer fishing license?

N/A

Equipment rental/sale?

N/A

Boat rental?

N/A

Nearest lake

Lake Ivösjön – 200m
---
4) Djupviks gård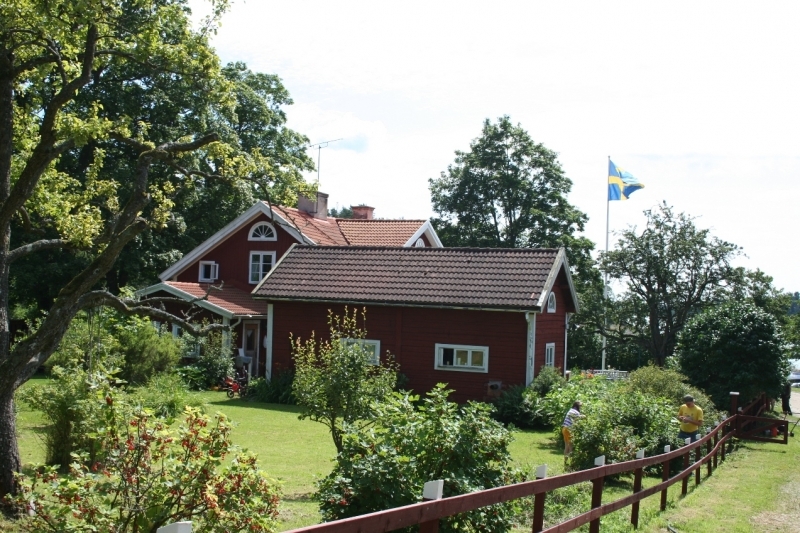 Stay on the sunny side of lake Bråviken, where you can relax on a shallow beach or jump in the water from the jetty. As well as, enjoy our waterfront sauna!
Accommodation

Countryside hotel

Fully equipped cabins for 2-4

Prices

Cabins:

Price per night: $106-127

Price per week: $529-635

Breakfast SEK/night: 75kr

Extras

Bedlinen: $8

Final cleaning can be booked: $53

Offer fishing license?

N/A

Equipment rental/sale?

N/A

Boat rental?

Yes

Nearest lake

Lake Bråviken – 20m
---
5) Bolingården
Enjoy your stay in a traditional turn-of-the-century rustic house in beautiful countryside. Near the best game fishing waters in Sweden, and they can even prepare your catch!
Accommodation

Bed and Breakfast

Prices

Price per night: $34

Offer fishing license?

N/A

Equipment rental/sale?

N/A

Boat rental?

N/A

Nearest lake

Lake Skärsjön – 300m
---
6) Sycklinge farmstay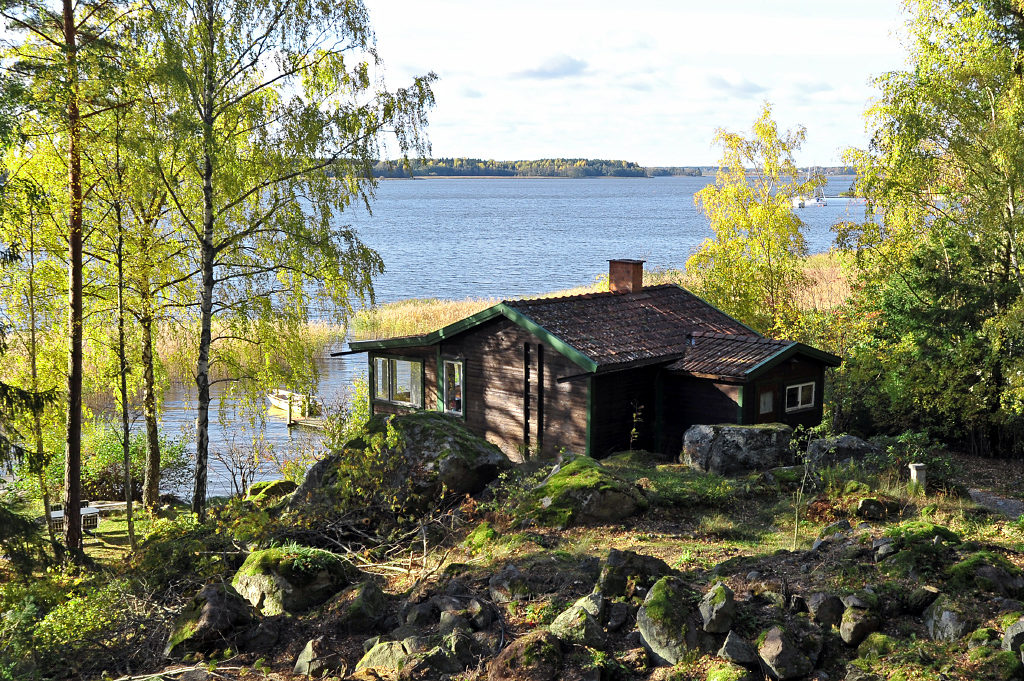 Cozy storehouse dating back to early 19th century. Peaceful nature surrounding you. Swim and fish in Lake Mälaren from your doorstep!
Accommodation

Countryside hotel

Fully equipped cabins for 4-5

Prices

Cabins:

Price per night: $106 -127

Price per week: $529-635

Breakfast SEK/night: $6

Hotel:

Price per night: $45-53

Extras

Bedlinen: $11

Final cleaning can be booked: $85

Offer fishing license?

N/A

Equipment rental/sale?

N/A

Boat rental?

Yes

Nearest lake

Lake Mälaren – 5m
---
7) Berga farmstay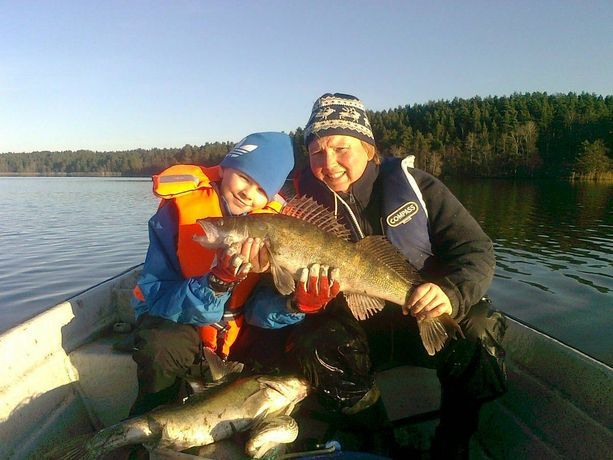 Own apartment on first floor of main building with own entrance. Free to use the canoes and rowing boats. Only 25km from the city Nyköping.
Accommodation

First floor apartment for 3

Prices

Price per night: $63-69

Price per week: $296-444

Breakfast SEK/night: No

Extras

Bedlinen: $6

Final cleaning can be booked: $32

Offer fishing license?

N/A

Equipment rental/sale?

N/A

Boat rental?

Yes

Nearest lake

Lake Långhalsen – 80m

Lake Lillsjön – 500m
---
8) Utgården Bratteggen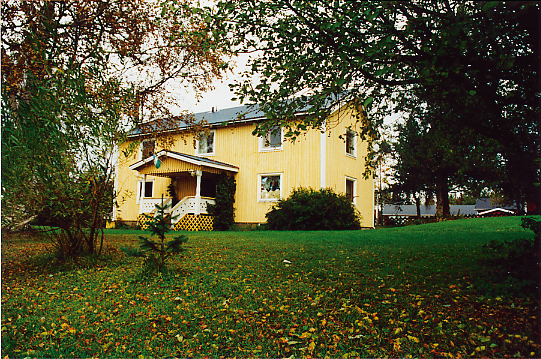 Situated in the beautiful Kallbyggden area with view over Lake Kallsjön and Åreskutan. More lakes, fishing, riding, hunting, and many other activities available in Åre nearby.
Accommodation

Detached house for 7 people

Prices

Price per week: $338-370

Breakfast SEK/night: No

Extras

Bedlinen: No

Final cleaning can be booked: Yes

Offer fishing license?

N/A

Equipment rental/sale?

N/A

Boat rental?

Yes

Nearest lake

Lake Kallsjön – 30m

Lake Åreskutan
---
9) Höö farmstay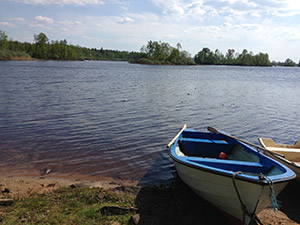 Stay in one of the wonderful rooms and enjoy breakfast in the large living room with beautiful view. Boats and bicycles for hire and they even can arrange a picnic basket for your outing.
Accommodation

Countryside hotel

Fully equipped cabins for 4

Prices

Cabins:

Price per week: $582-899

Hotel:

Price per night: $42-84kr

Extras

Bedlinen: No

Final cleaning can be booked: $53

Offer fishing license?

N/A

Equipment rental/sale?

N/A

Boat rental?

Yes

Nearest lake

Lake Möckeln – 20m