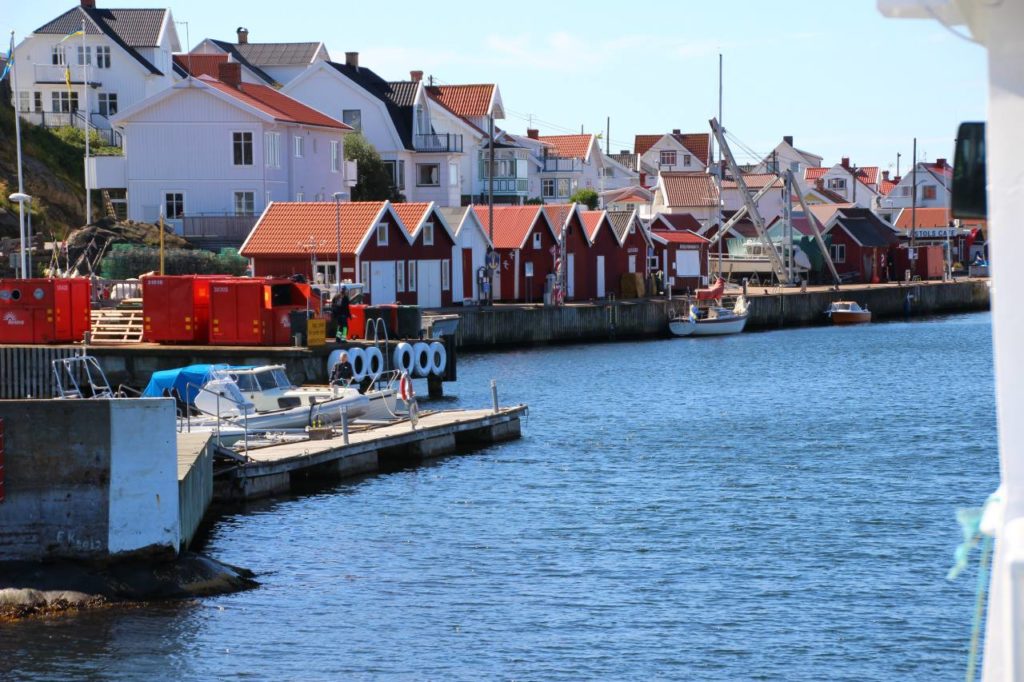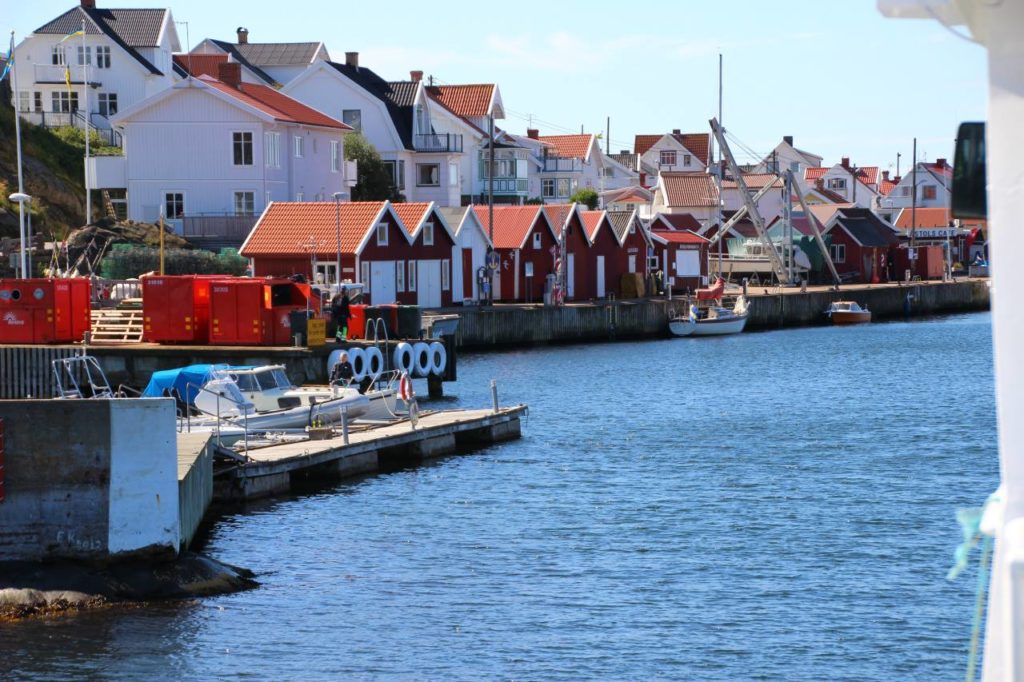 So, you need to find weekend getaways from Stockholm because you need to refresh yourself or just want to get away from the city. You have come to the right place! You might have read about Uppsala, Sigtuna, Trosa or similar places being the best destinations for weekend getaways. These places may seem great on paper, but in reality, it leaves much to be desired.
They are beautiful destinations, but you don't really get the refreshing feeling you wanted. Sweden is big and small at the same time. Small because you can drive across Sweden in 7 hours! Big because the difference between each region is crazy!
Ditch the "popular" locations and go on a real getaway. We have compiled a list of 4 places perfect for a short holiday.
1. Kingdom of Glass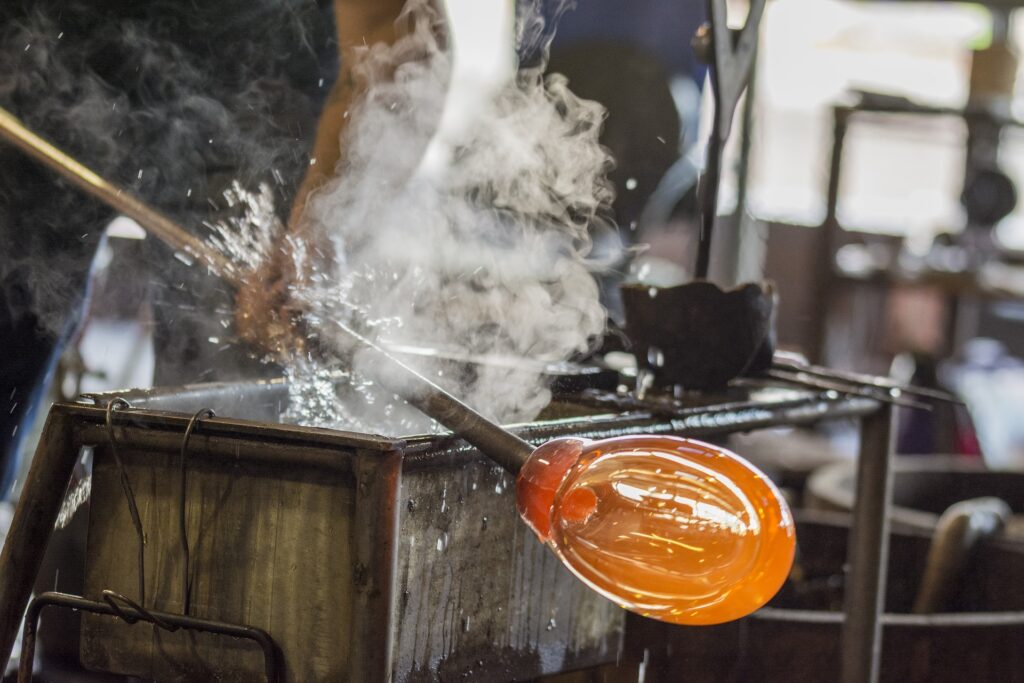 See and Do
The Kingdom of Crystal, "Glasriket", is a region famous for glassworks. The tradition of hand blown glass art continues from 1742. Many global glass brands are born here, such as, Kosta Boda, Orrefors and Målerås. See how glass art of world-class quality, from design to production, is created.
Many factories allow you to try glassblowing with the glassblowers, and make your own glass art! Feel the heat from the furnaces and attempt different glassblowing techniques. There are also other things you can do, such as, visit other handmade craft shops in the towns.
Eat and Drink
There is a restaurant on the second floor of Målerås glasswork, which has a panorama view over the factory. Eat while you observe glassware being produced. They also serve "Hyttsill", glasswork herring, year-round.
Or have a very exclusive evening at Hyttsill at Kosta. Dine in the glassblowing room after the working day, chat with master glassblowers, who will teach you the art of glassblowing and enjoy the musical entertainment.
Hyttsill, or glasswork pickled herring, is a Småland traditional food and social tradition originating from glassworks. When the glassblowers finished the day's work, the ovens would then be used to cook food, such as pickled herring. The warm environment around the oven became a natural gathering place. One would have the herring with baked potatoes and cheesecake for dessert.
Find nearby accommodation here
2. Malmö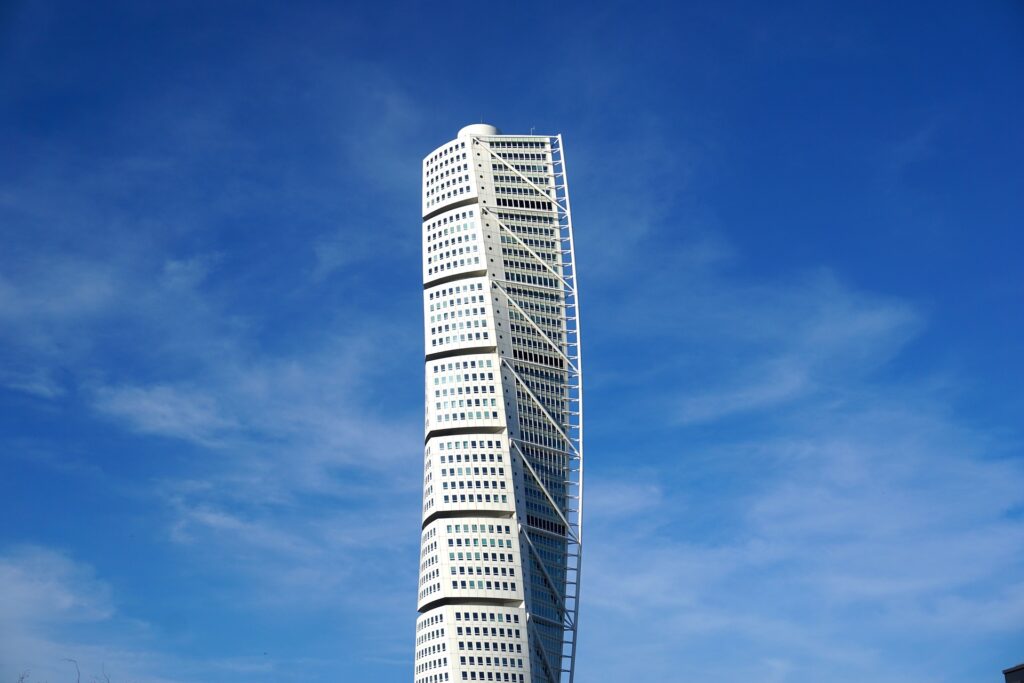 See and Do
The "Gamla Malmö", Old Town, is a must visit in Sweden. It tells the story of Sweden through its historical buildings, and the might of Sweden's architecture. It has a unique collection of medieval houses, and you get to experience what it was like when Malmö was at its peak. As well as, visit the "Twisting Torso" residential skyscraper, a modern day architecture master piece and the tallest building in Scandinavia.
More interesting weekend getaways would be going on a riding adventure. Have a close encounter with horses and learn one of the most ancient human skills, riding. It is immensely fun for everyone, and you get to spend quality time in nature.
Eat and Drink
MJ's, the so called cosmopolitan restaurant in Malmö, is one of Malmö's finest restaurants. It not only focus on the food, but the overall experience as well. You dine in their fantastic courtyard surrounded by plants going all the way up to the tall glass ceiling!
You will find a combination of different style small dishes at Plockepinn. It takes the best of dishes around the world to bring you a unique menu. You can taste the world in 20 entrees, it has everything from Swedish herring to sesame ribs with kimchi from South Korea. Your mouth will explode with flavors!
Find nearby accommodation here
3. Tjörn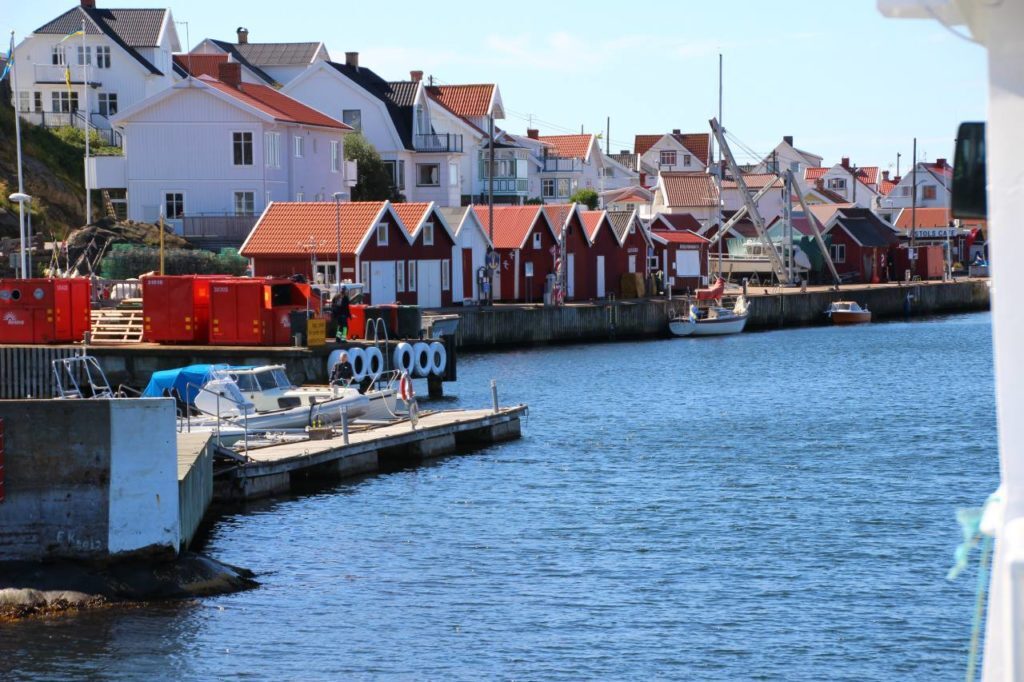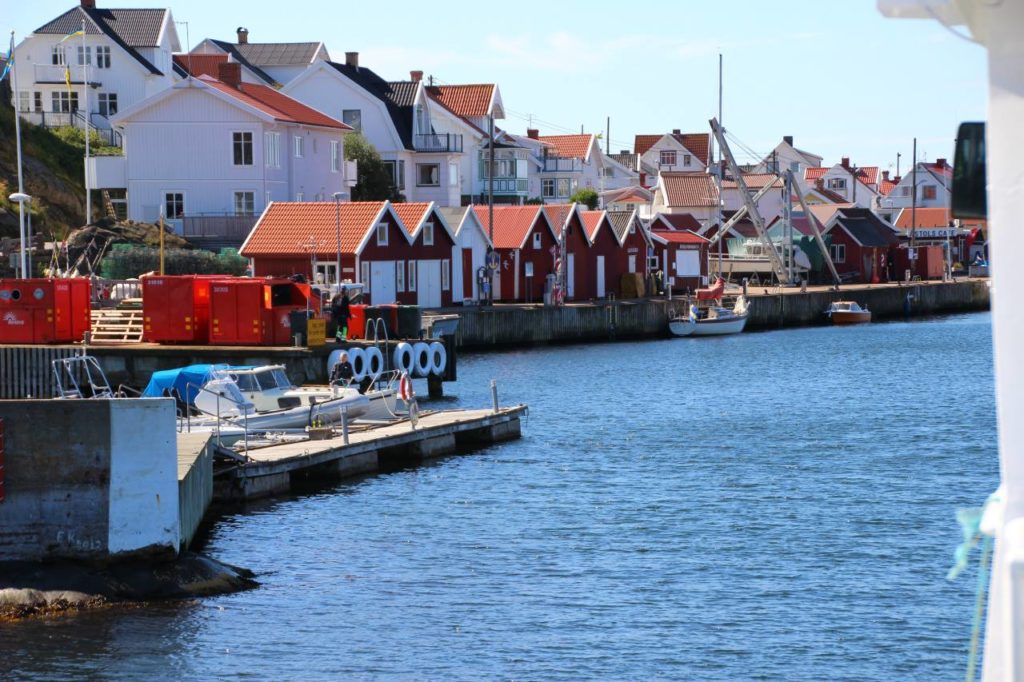 See and Do
Tjörn is an island in Bohuslän and is the world's seventh most beautiful wilderness area in 2014. Even though Tjörn is a relatively small island, it has fantastic view over the sea and spectacular outdoor experiences. It is one of the most underappreciated wilderness area in Sweden.
Popular activities include, kayaking, canoeing, fishing, and swimming. For more adventurous activities, check out the incredibly beautiful hiking trails, bicycle routes, mountain biking and various rock-climbing spots. Whilst on the hiking trails, you will find viewing platforms which will give you an overview of the land.
Eat and Drink
In the northwest Tjörn, there is a well-preserved fishing location, where you will find Björholmens marina. It is a well-established inn on the island, surrounded by the nature reserve of Stigfjord, rocky islands, meadows and valleys. It mainly serves seafood, but there are meat and vegetarian dishes.
Restaurant Salt & Sills has one of the best locations overlooking the sea. Its huge windows allow diners to be close to the sea and feel the waves. It specializes in fish, seafood and other specialties, "Sillplankan", sill on wood plate.
Everything served at Björholmens marina and Salt & Sills are freshly caught, other raw materials are brought from local farms and pastures. As well as, the sea and Bohuslän influenced both menus.
Find nearby accommodation here
4. Mariefred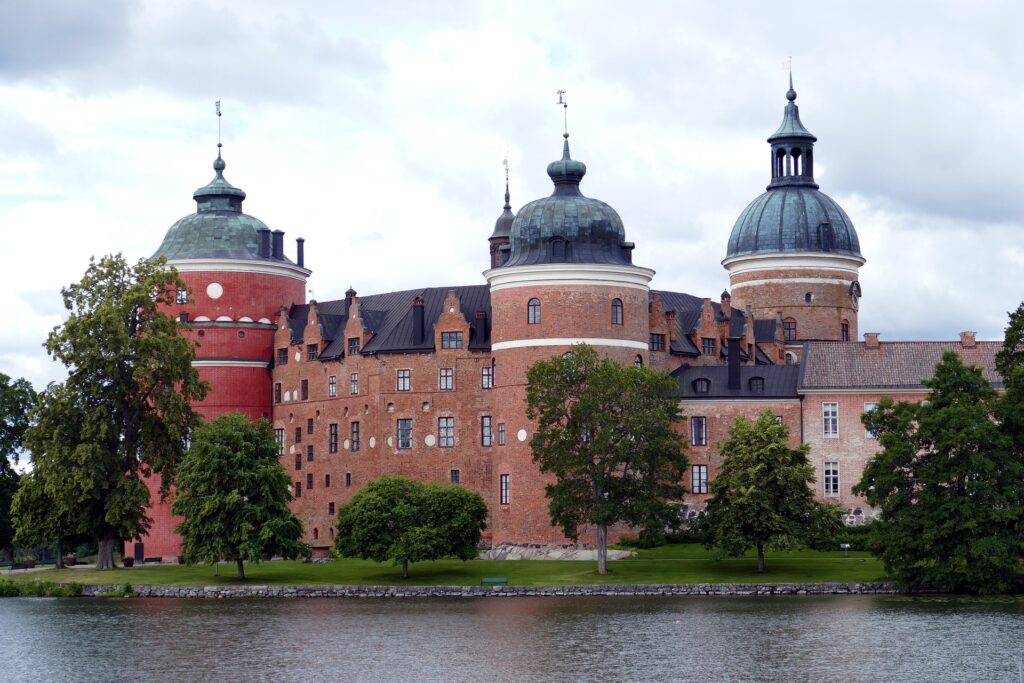 See and Do
Mariefred is well-known for Gripsholm Castle located on the shores of Lake Mälaren, one of Sweden's most magnificent castles from the Renaissance. It was built under the orders of King Gustav Vasa in 1537, to serve as a royal residence. It was built upon what was originally a fortress. As you approach the main gate, be sure to check out the runestones along the path. The area is also the second largest area with runestones from the Viking age after Uppland.
During summer, you can take the historic steamship SS Mariefred from Stockholm. It goes along a scenic route, which was established in 1903. Or take a steam train ride through the countryside. The steam trains with engines and carriages from the late 19th centuries go from Mariefred's distinct yellow railway station. It isn't open all year round, however, there is an exhibit on railway history next to the station if you missed the train.
Eat and Drink
There are many excellent restaurants and cafés around the town and pier. You can't take two steps without finding food and drinks. Best destination to experience local food culture and taste rural Sweden on weekend getaways.
If you are looking for something more structured, check out "Gripsholms Värdshus". It is considered as Sweden's oldest inn, opened in 1609. It is perfectly located along the shore opposite Gripsholm Castle, the inn offers a variety of traditional dishes and drinks.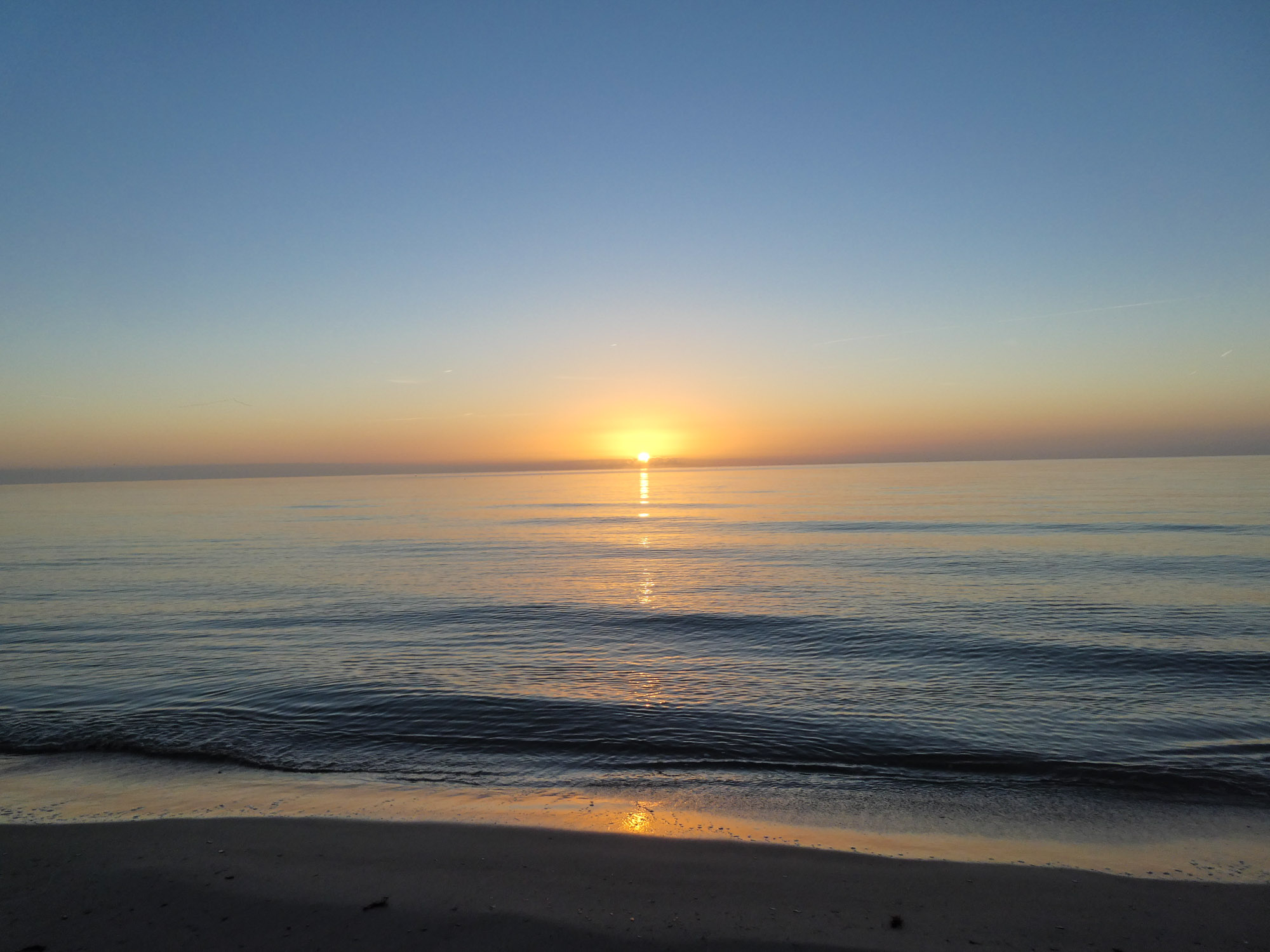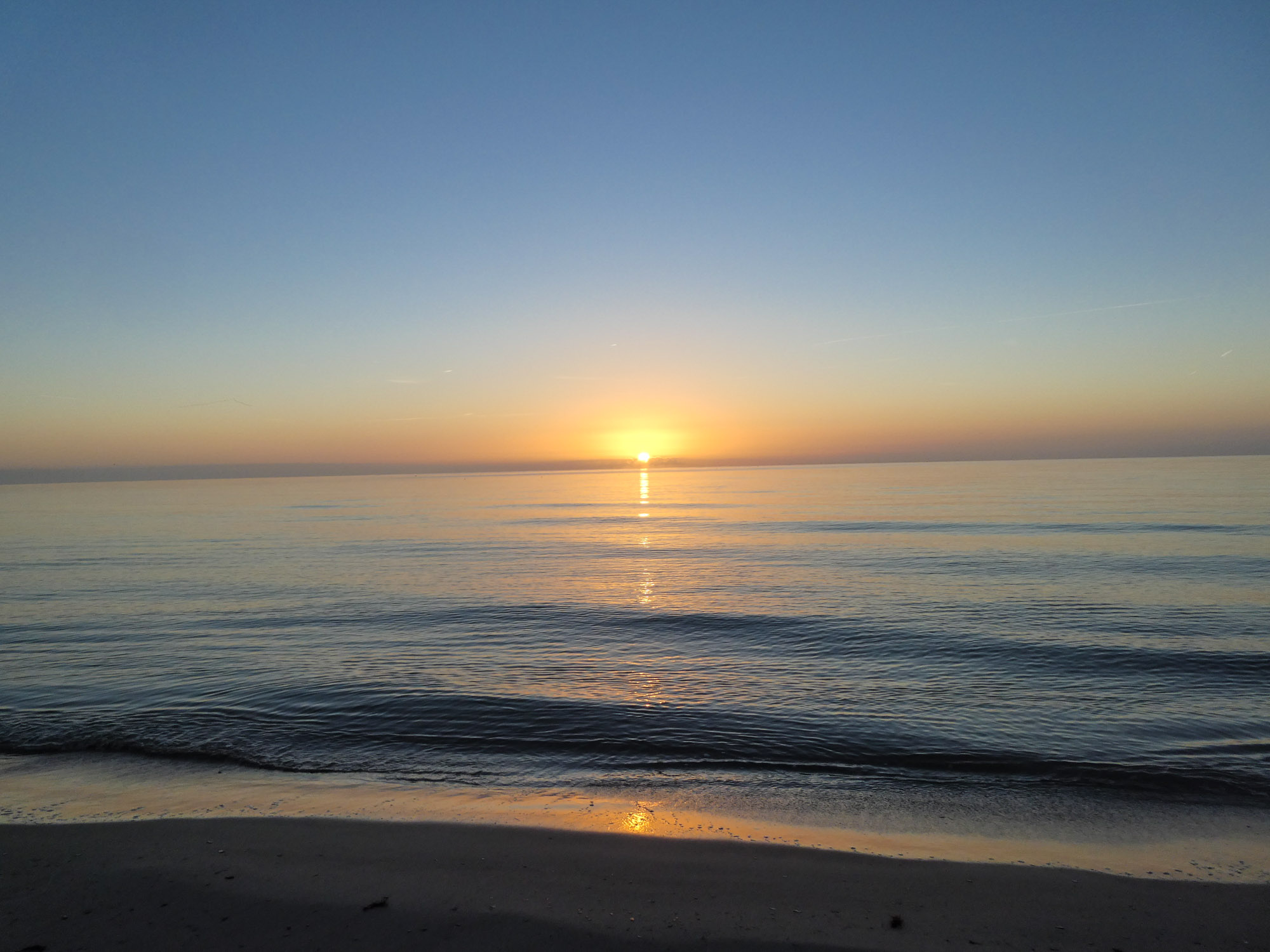 Many people don't take time off and go on vacation often enough. Some don't use their annual holidays to the full extent and some never take them! They always have some sort of excuse. It may be because of work responsibilities, finances, or family obligations. However, our minds and bodies need rest to deal with the daily stress. We need a stress relief vacation for self-renewal, otherwise we will burn out.
Imagine sitting in front of your desk at the office. You may drift off thinking about sitting on the porch of a cottage/cabin overlooking the beautiful natural view with a cup of hot chocolate. You would immediately feel how your shoulders drop down and tension releases from your body. But then you are pulled back into the harsh reality and realize you still have tons of work left.
Our bodies can't handle being put under pressure all the time. We need a balance between work and leisure. Vacations can help you feel happier and renewed, as well as also improve your overall health and ability to manage stress.
Why a Farm Stay Vacation?
That's why we are here today to tell you about a farm stay vacation. It is the best stress relief method. Before we list all the benefits, we understand that a lot of stress comes from booking your vacation. Such as, from doing research about where to go, to making the actual booking.
With Farm Stay Sweden, you get all the information right away, and able make a booking within 3 clicks.
1. Improve Creativity and Productivity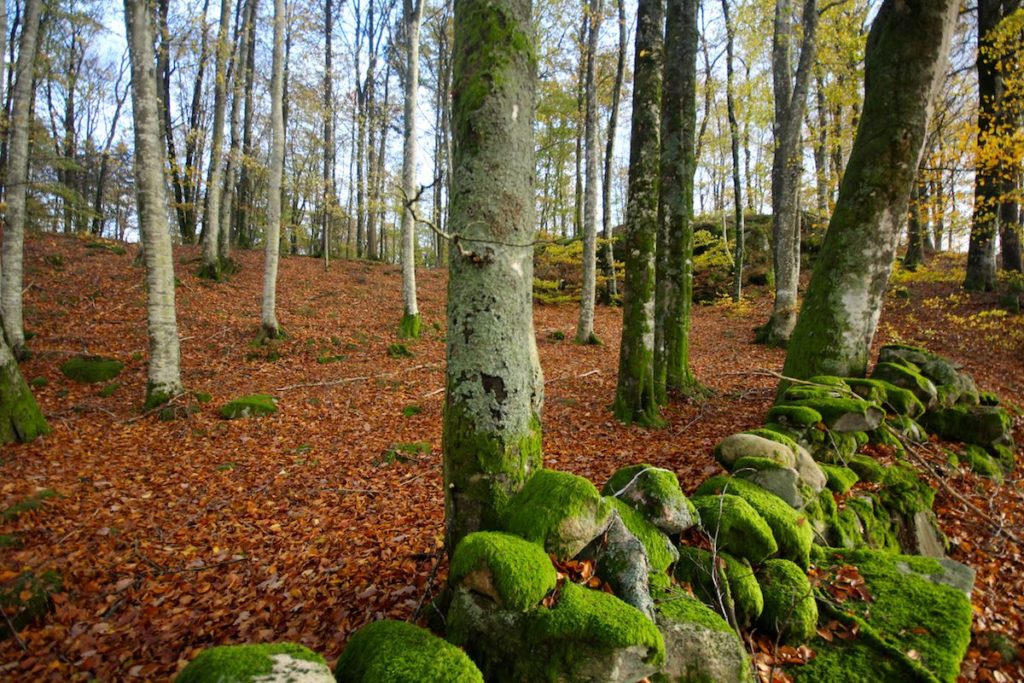 You may have heard about how a vacation in nature can help us to self-discover and get us get back to feeling our best. It can't be any truer. By distancing ourselves from the busy environment, you are able to clear your mind and focus on living in the moment.
Nature can help your mind to relax, so you could see more things and think differently. Details you usually ignore becomes the seed for your next great idea. It can help you with your job performance, by enabling you to think outside the box.
In our rushed pursuit to be productive, we often destroy our ability to consistently perform at our best. According to an internal study by Ernst & Young, its employees' year-end performance ratings improved 8 percent for each additional 10 hours of vacation time they took. As well as, the more vacations they took, the less likely for them to leave the company.
When you are relaxed, you feel happier and therefore, you become more productive, so you can perform at your peak.
Find your ideal farm stay today! 
2. Improve Overall Health and Well-Being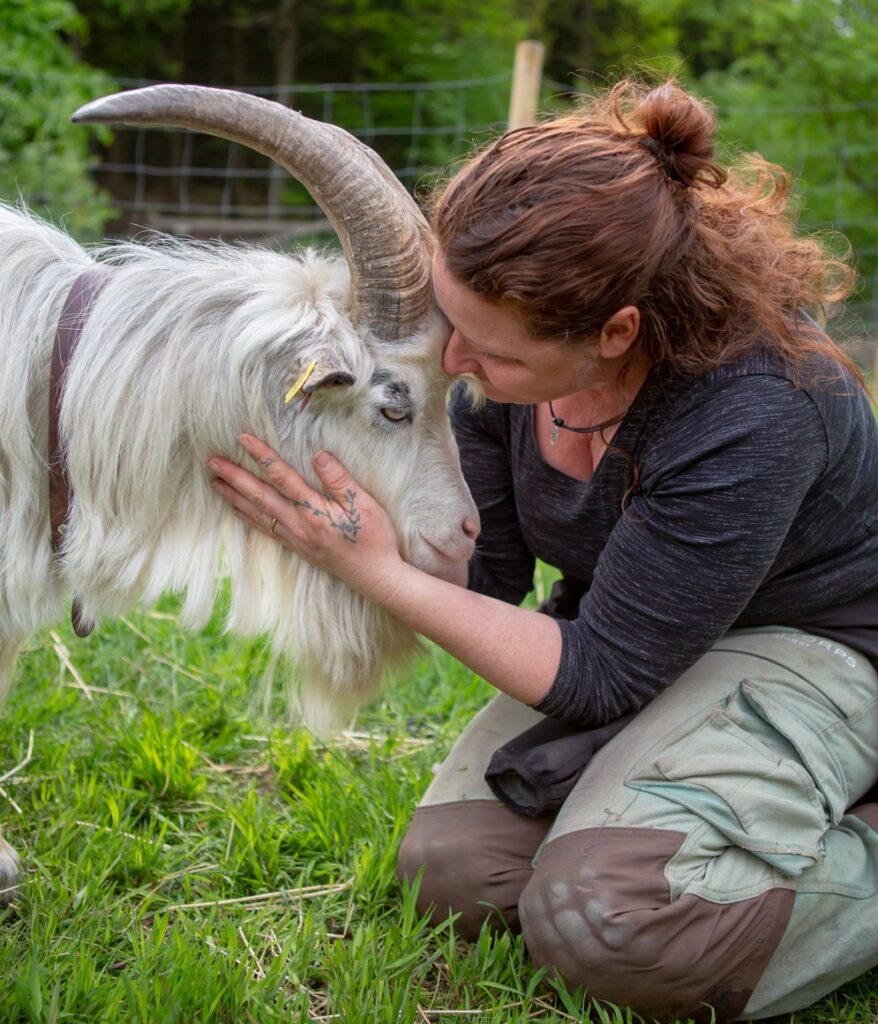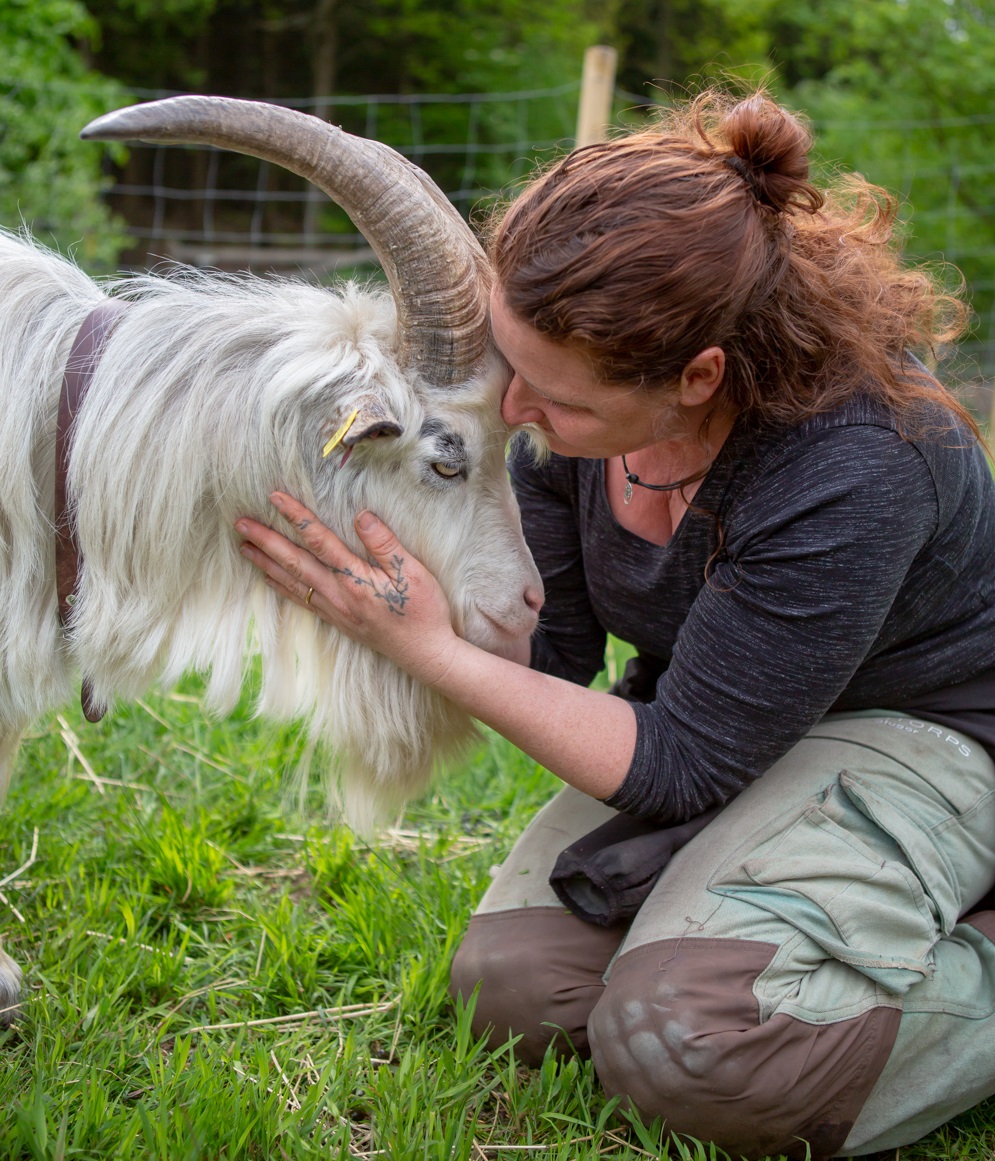 Taking time off on a farm in the countryside will definitely recharge your batteries, and can keep you healthier. By reconnecting with nature, you would not only feel mental improvements, but also your physical pain eases.
You will notice you are in a better mood after the vacation. These improvements will stay with you long afterwards, it has been proven by many studies. Those who had more personal time and enjoyed themselves during their vacations, will feel the stress relief effects more.
Taking regular time off to relax on holiday will also decrease the chances of you experiencing burnout! That's is why online personalities, or influencers, all go on countryside holiday regularly. It makes them more creative and productive than others, who are overworked and constantly under stress.
Find your ideal farm stay today! 
3. Helps Your Relationship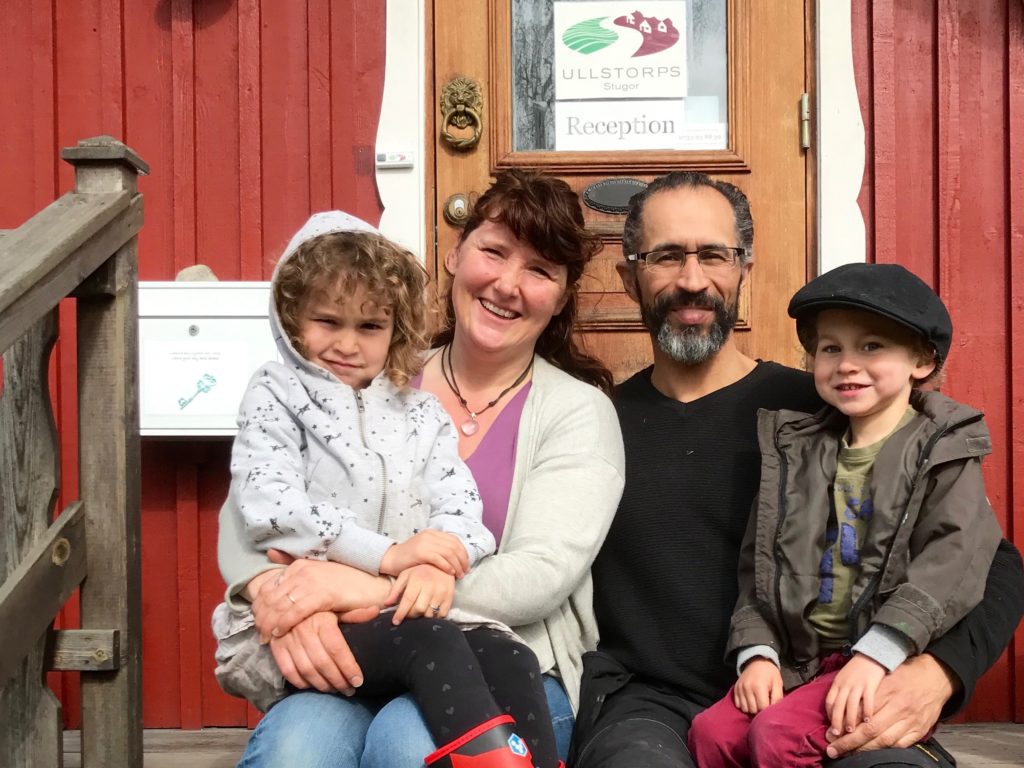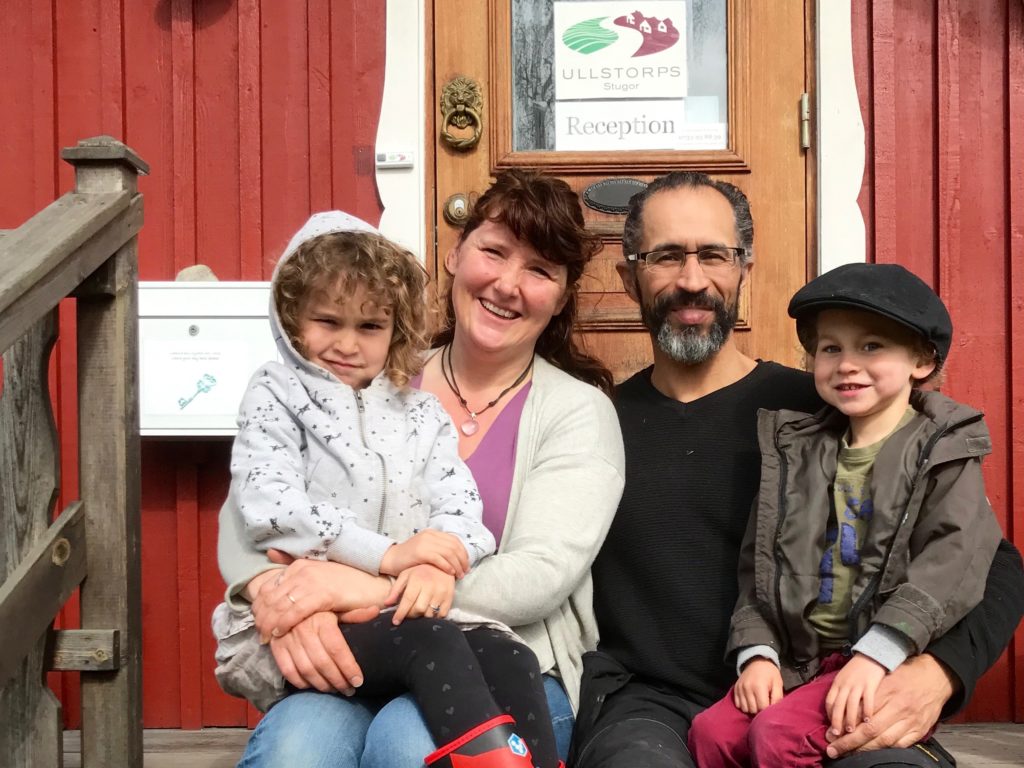 Time flies by. Before you know it, you are hitting a midlife crisis. So, spending time enjoying the holiday with your loved ones is becoming ever more important. It can keep your relationship strong, enabling you to find what is lost and helping you deal with the stress of the hard times.
In fact, women who took vacations often were more satisfied with their marriages, according to a study done by the Arizona Department of Health and Human Services. By spending time together in a relaxed environment, such as farm stays, and have plenty of free time, you will refocus on your partner.
You may know this already, but many problems in a relationship is caused by stress. So, imagine starring into each other's eyes under the moonlight and living in the moment. In a such stress-free situation, you will have less arguments and can stop to really listen and understand each other.
Find your ideal farm stay today! 
4. Better Sleep Quality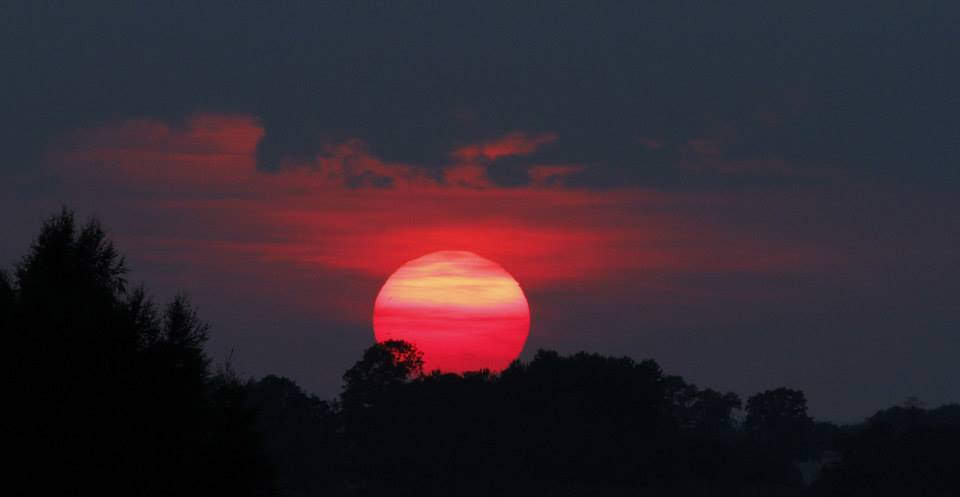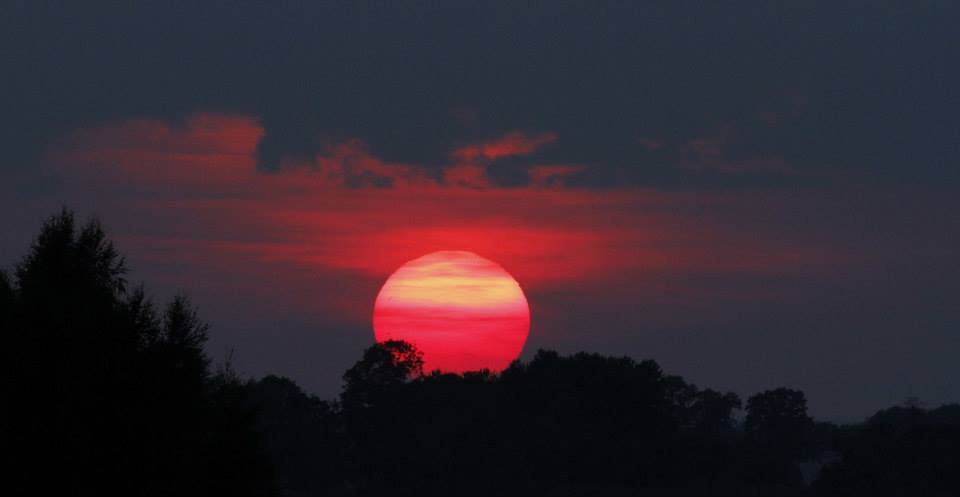 We have all been there. Either we are kept awake because of our duties, or worry so much that we can't sleep. It can be dealing with the kids and family, or work responsibilities. Therefore, undisrupted sleep is now a luxury.
We simply have too much on our minds and it affects our sleep! If you have stress from work or family, then you find your sleep is disrupted because of anxiety or tension. Take some time off, be in nature and let your troubles melt away. This way, you will retrain your sleep habits and improve your sleep quality.
A lack of sleep leads to more stress, less focus, less productive, less creative and negatively affect our health. However, vacations interrupt the bad cycle, such as working late or getting your kids to go to bed.
There is nothing purer and reassuring than falling asleep in complete silence, and then waking up to the sounds of birds and nature. Nothing puts you in a better mood than waking up with a view of the clear blue sky and be surrounded by green forests.
Find your ideal farm stay today! 
Bottom Line
The bottom line is that taking regular time off from daily stresses can give us the break we need. So that we can return refreshed and better equipped to deal with whatever comes our way. With a farm stay vacation, not only will you get stress relief, but also gain a lot of health benefits.
Some compensate by bringing work along with them. Essentially keeping themselves in the work mindset. Unfortunately, this means they are not taking a break, rather they are putting themselves into overdrive.
Not matter what, we need to stop making excuses and take the time off that we deserve! Life is too short for us to be constantly worried and working. We deserve better, so let us reset with a farm stay holiday.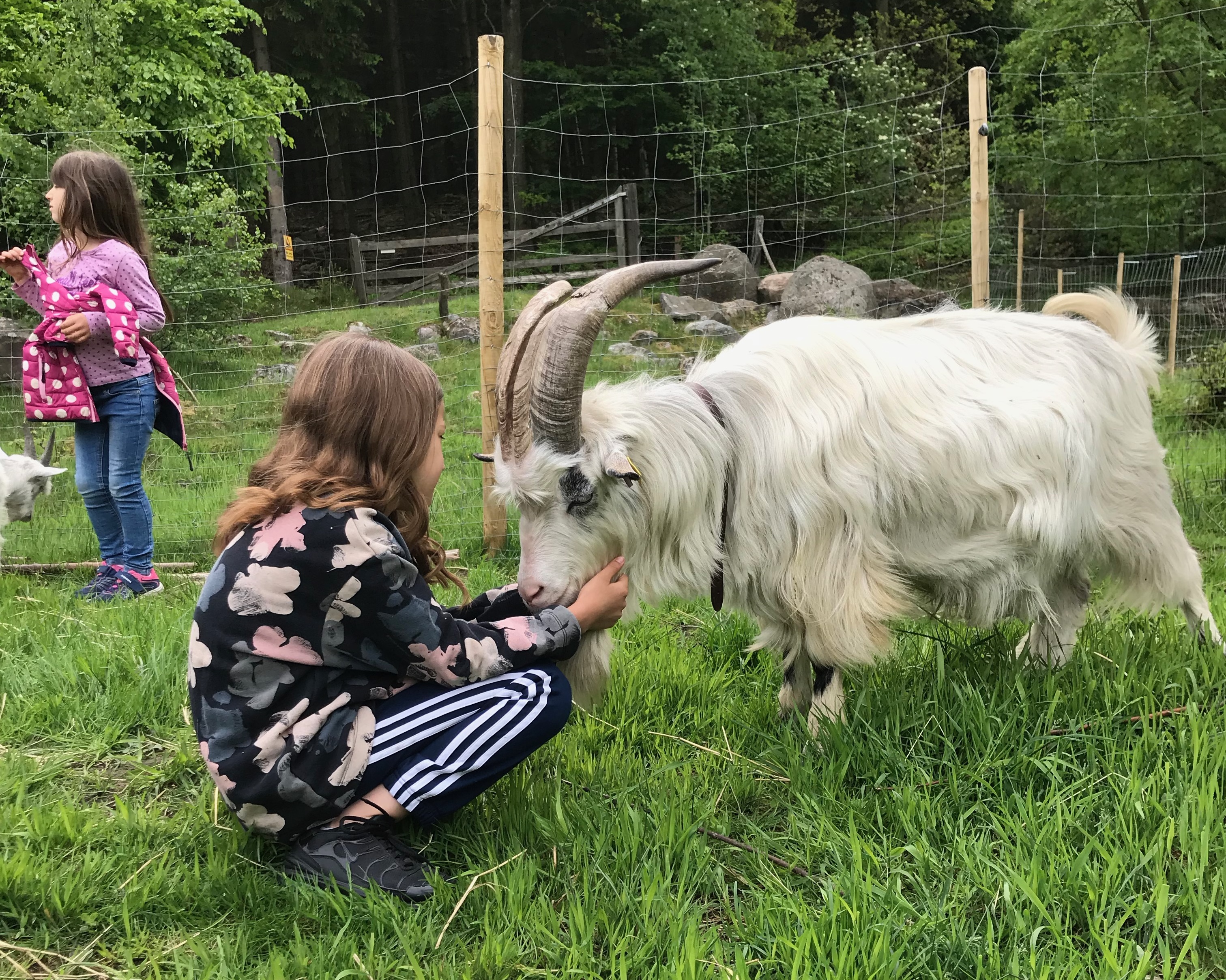 Looking for ideas for unusual family holidays in Europe? Then you came to the right place. We have complied 8 unique ideas to inspire you! No more rushing through cities and squeezing in every second. Relax and have fun instead!
1. Be surrounded by animals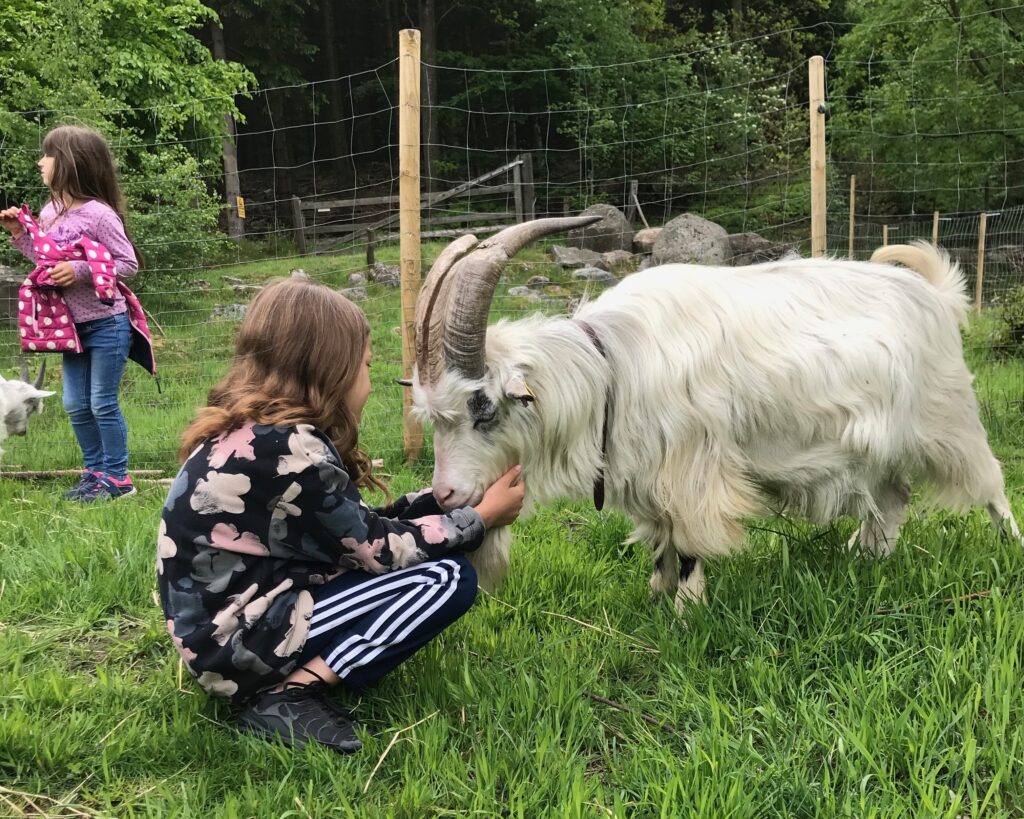 Most people like animals and many have beloved pets. So, it's no wonder that many are interested in animal encounters on their family holidays. Watching animals feeding, playing and interacting with their surroundings is hypnotizing, and a great way to entertain the kids.
If animals excite you, then farm stay is definitely the ideal choice. Guests of all ages are welcome to have a close encounter with their favourite animal. Meeting harmless local farm animals could easily be a holiday highlight, especially for children.
The animals are kept appropriately according to their nature. You have the possibility to pet, feed, and groom cows, calves, pigs, sheep, horses, ponies and chicken!
There are also plenty of incredible wildlife experiences here in Europe. For example, you can go on a wildlife safari in Sweden to spot elk/moose, the king of the forest, and other large mammals.
Find your perfect animal loving vacation here
2. Self-catering family vacation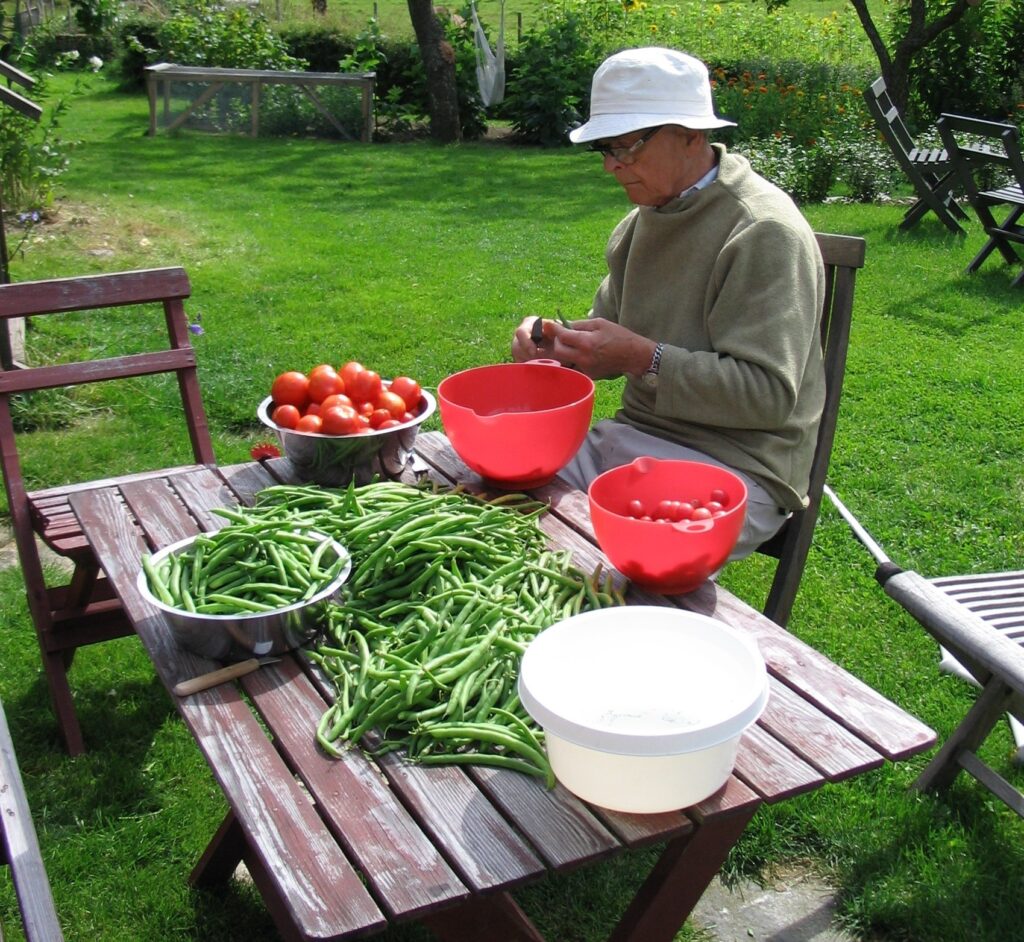 A self-catering holiday can be interpreted as staying in a self-contained furnished, clean and comfortable accommodation. The kitchen has pots and pans, cutlery, stove and such, for you to prepare and cook your own meals. It's for families who want maximum flexibility, has unique dietary requirements, or don't want to spend a fortune on their vacation.
Self-catering accommodations give you the freedom to enjoy your holiday as you wish. You can go on different adventures in different places, you are not limited to a certain area like all-inclusive resorts. Explore the local culture with the kids, and experience a slower pace of living.
No more trying to get your kids to eat unfamiliar food, it isn't fun. As well as, no set mealtimes, so you and your family can eat whenever according to your day.
Family time is precious, and self-catering accommodations provides the best privacy. Engage with others if you want, but you don't have to spend so much time amongst several hundred other holiday goers.
Separate rooms allow you to have romantic evenings together as a couple under beautiful moonlight after the kids goes to bed.
Find your perfect self-catering vacation here
3. Take your beloved pets with you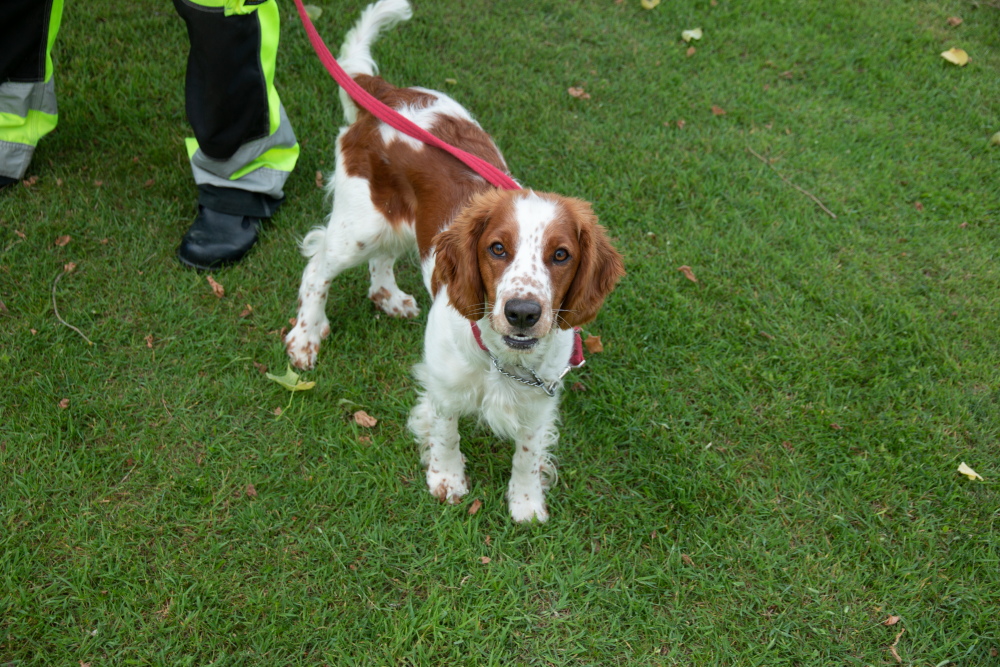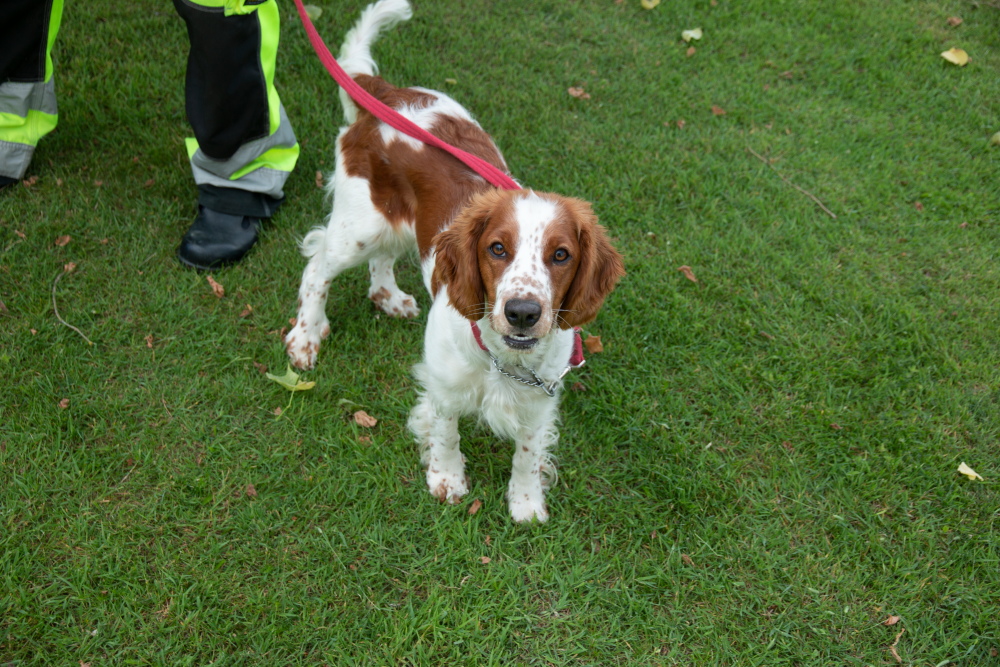 If you are a pet family, then the thought of leaving a family member behind when you go on vacation seem heart breaking. When you are on your holiday, you will spend a lot of time worrying them. Constantly checking your home security camera pet care or calling the care taker just to make sure they are alright.
You have probably experienced the frustration of trying to find out accommodations for both people and pets. Can my pet stay in this place? What are the rules? Where can they visit? Is there the possibility for them to roam free and play without the leash?
Don't worry! Today there are tons of pet friendly vacation spots that gives your beloved total freedom! Anything from pet friendly hotels to farm stays for them to run around in the vast open fields. There is no shortage of travel options for you and your four-legged family member.
Also, let's face it, pet care whilst you are away is expensive and they will always wonder where you went. So, why not bring them with you! Go on a farm stay, the most pet friendly option, and let them loose whilst your family enjoy the beautiful countryside. The experience will bring you closer together.
Find your perfect pet friendly vacation here
4. Family horseback riding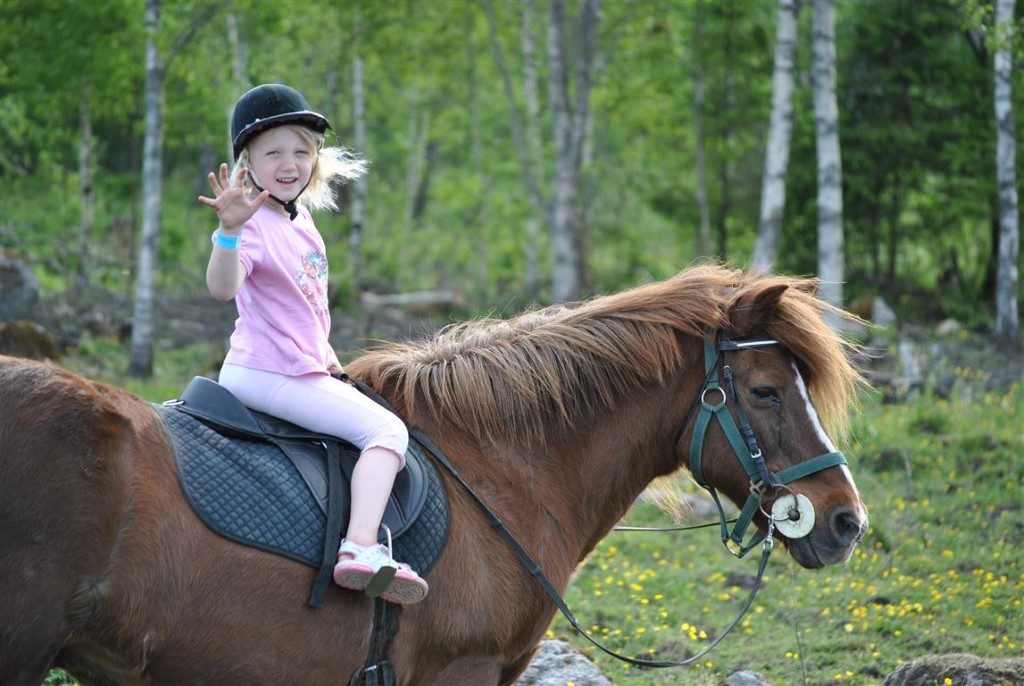 Want to grant your girl's wish of wanting a pony? Or satisfy your boy's desire to become a cowboy? You are in luck! There are many family vacations that focuses on horseback riding. During the time, you would pick up basic skills of horseback riding and learn more about the majestic animal.
There are many family holidays you can take, but one of the best and most unique is a riding adventure. It is immensely fun for the whole family, and you get to spend quality time in nature, as well as connect with the horses.
The kids will talk about this experience forever after riding horses in the countryside, watching the sunset and come back to a warm cozy cottage/cabin.
There are farms that breed all kinds of horses, granting you to find your perfect companion. However, most horse places are dependent on the weather. Some of them aren't even open in certain season.
Find your perfect horseback riding vacation here
5. Lakeside trip: Sauna and spa, fishing, canoe/kayak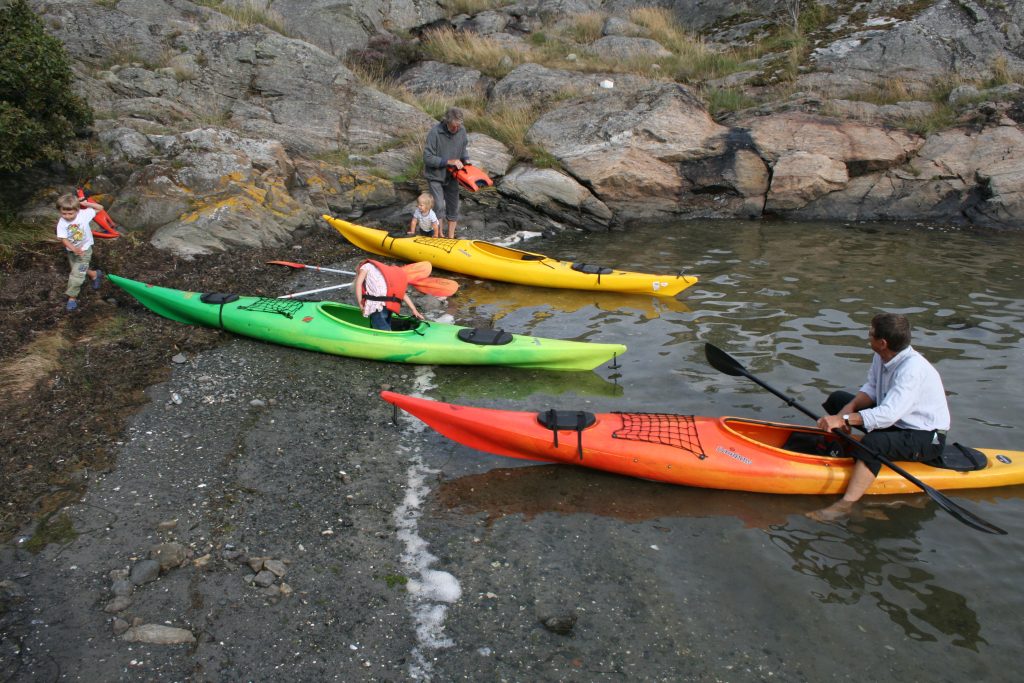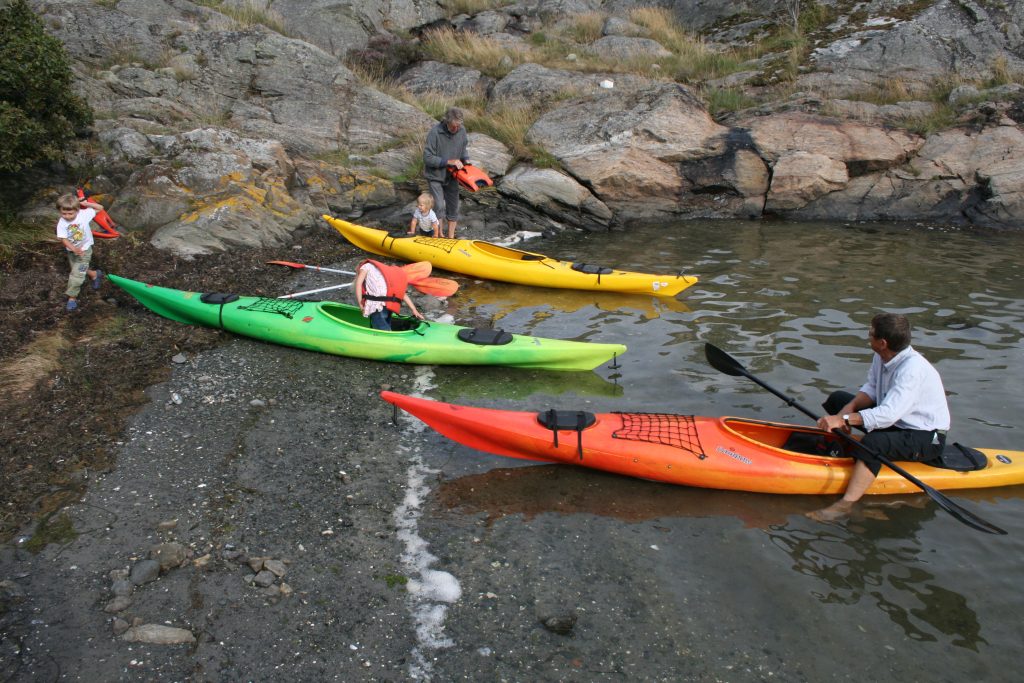 Imaging holding a cup of hot chocolate with the family all snuggle under a fluffy blanket lounging on the porch to watch the sunset together. That's how the end of a lakeside trip day looks like. Spend the days swimming in the clear and clean lake, kayaking/canoeing down the calm river, or go on a fishing safari.
Kayaking/canoeing are not all about going down fast rapids. You can just float or calmly paddle across the still lake. Definitely an activity that suits all ages and levels, and a great family holidays experience!
It doesn't matter if you are a serious fisherman, or just want to catch some fish as a beginner. It is something that the whole family can enjoy! Teach the little ones about fish, nature and that it is not always about the result.
Normally, your family would stay in a cottage/cabin by the lake surrounded by beautiful forests. However, there are other types of accommodation available. However, most places have spas and saunas.
So, after a day full of action, how about a family sauna night for relaxation and recovery? Many places have a wood burning sauna floating on the lake, so be sure to try it out! Experience the process of gathering wood to heat the sauna!
Find your perfect lakeside trip here
6. Gather ingredients for an outdoor cooking experience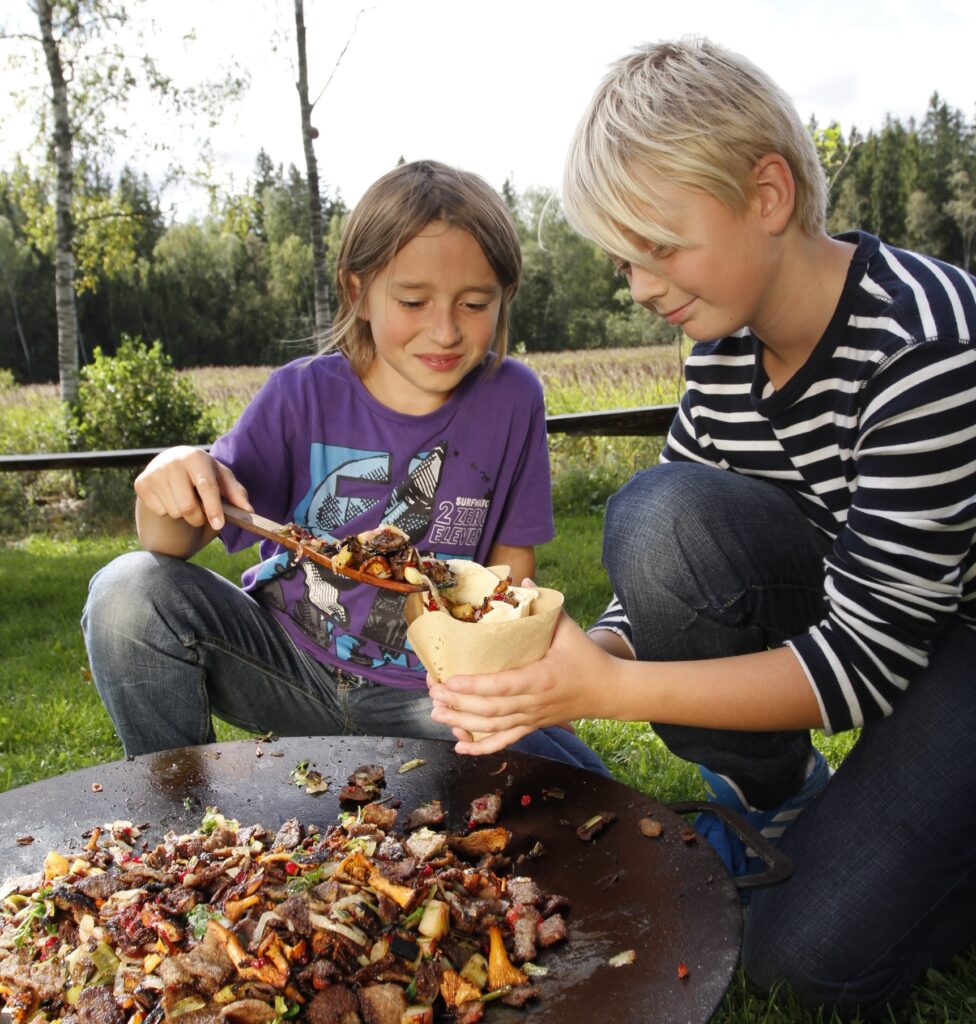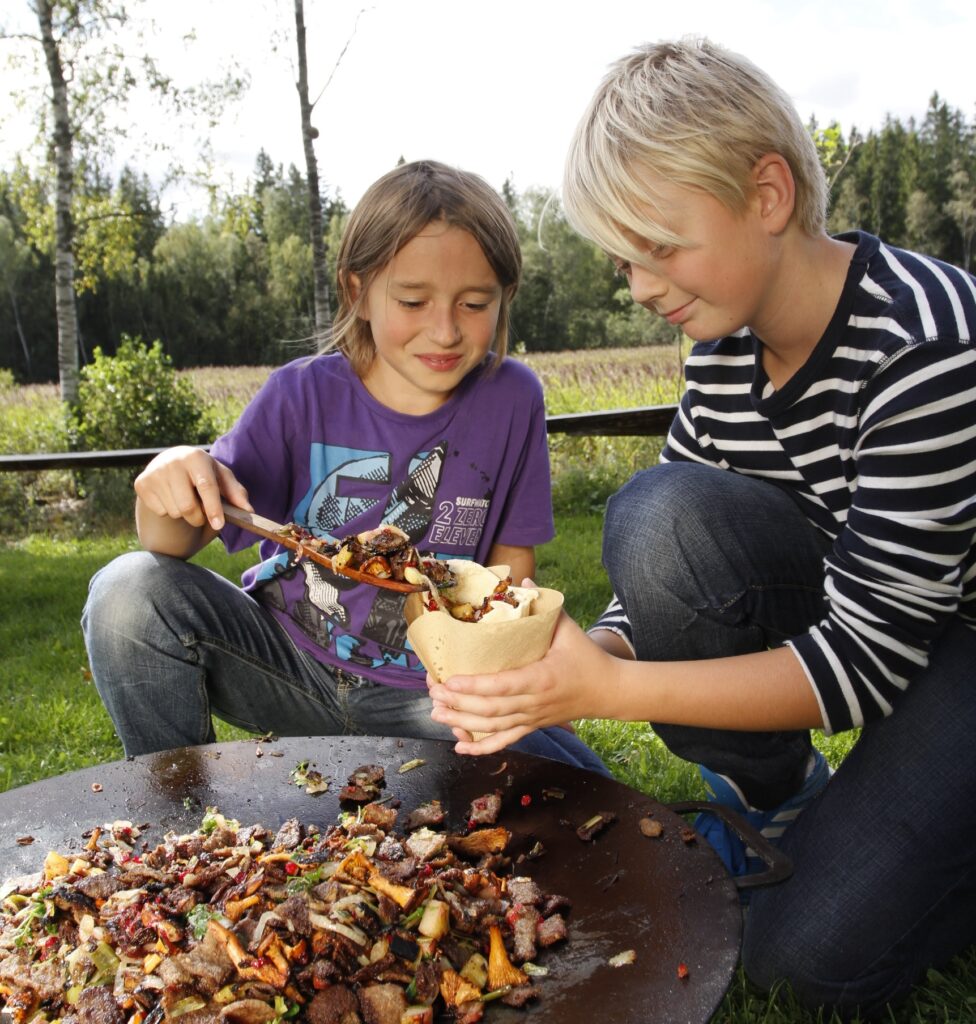 Outdoor cooking is a very popular camp/farm activity for families. It is an activity most children and teenagers have never experienced before. The closest "cooking" with an open fire kids nowadays do is either roasting marshmallows or hot dogs.
Most kids usually have their food prepared for them by parents in a kitchen. Therefore, they never know about the joy involved cooking outdoors. Outdoor cooking is an adventure, involving open fires, heavy metal pots and pans, gathering the ingredients and such.
Families would start with picking the vegetables and other materials directly from the farms. This shows the children where our food comes from and that they shouldn't take anything for granted. Afterwards, you start preparing the ingredients together and then begin cooking.
Each day, you will get to cook unique local meals that can't be replicated in a kitchen. During the day, do some physical activities, such as hiking, biking, or canoeing, so that you could recover with the delicious meal you prepared.
There is something very special about outdoor cooking. Everything tastes better when you cook it yourselves outside. It teaches kids responsibility and communication, improve their productivity and creativity, as well as keep them busy.
Don't worry, it will be in a controlled environment to keep kids safe while learning valuable life skills on their family holidays. As well as, allowing them to step outside their comfort zones to enjoy the experience with the family.
Find your perfect outdoor cooking experience here
7. Active and adventurous hiking holiday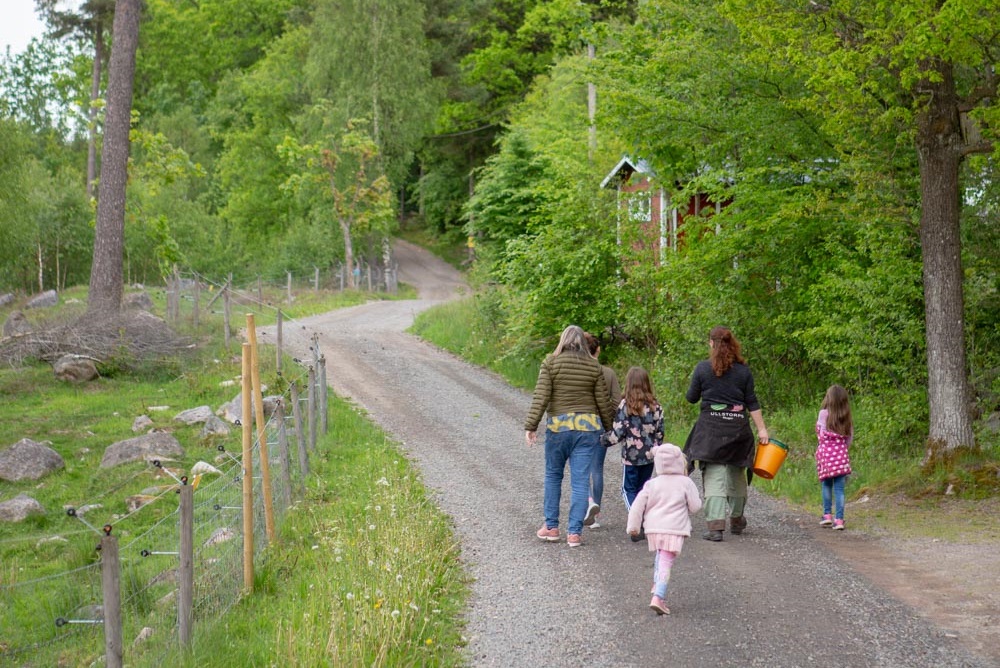 Spend the day outdoors in the fresh air with your family and enjoy nature. Being active is actually more fun than most people think.
But most children may not be easily persuaded by a hiking holiday, especially the older ones. However, throw in a wildlife safari, close encounter with wild animals, or a dip in the cool lake and they might start considering.
You can also get a knowledgeable guide who knows how to entertain, and can tell you about the landscapes and wildlife. Then the hike would fly past and take the pressure off the parents! There are usually fantastic activities and sights along the trail, so be sure to plan your day accordingly. You might go past a village, a playground, abandoned mills and even cross paths with wild moose/elk!
If you go on family holidays during autumn, there is a good chance there will be wild berries and mushrooms for you to pick along the way! Most commonly, you will find wild blueberries and Penny Bun mushrooms. However, there are many poisonous mushrooms and berries, so you need to have sufficient knowledge about them beforehand! Otherwise, ask the locals, who will gladly tell you about which ones to pick!
Most importantly, you need to carefully choose your trekking/hiking trail. Don't overestimate your family's abilities and strength. Be realistic and always read up on the trail beforehand.
Find your perfect active holiday here
8. Biking and cycling vacation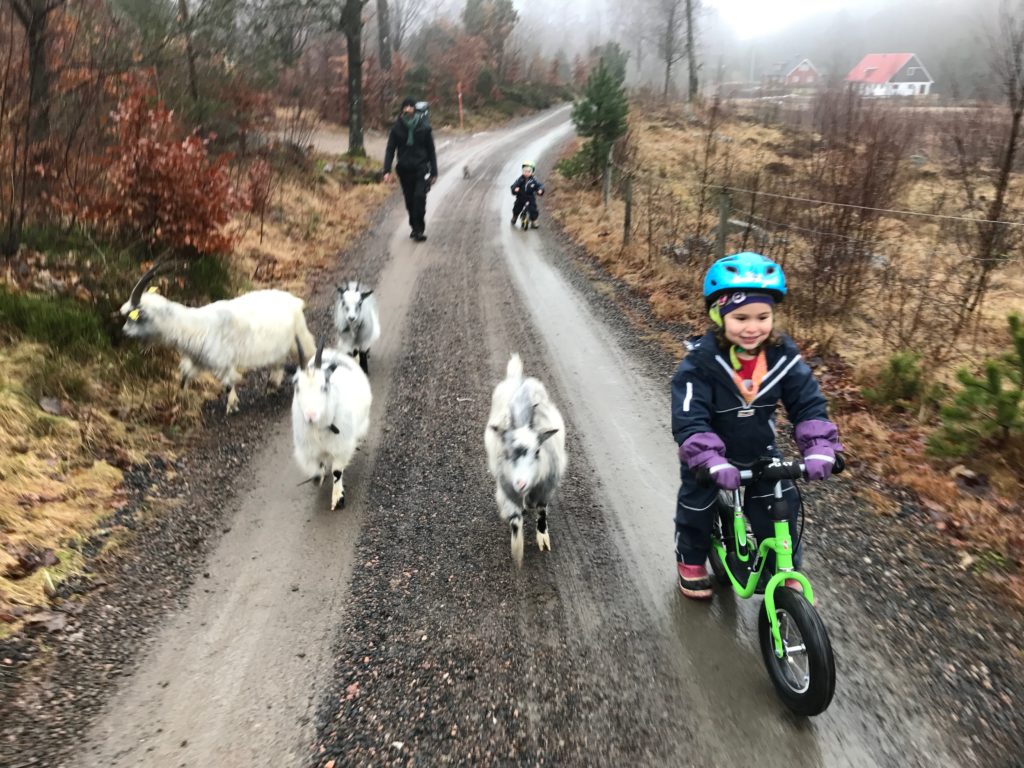 Consider a family-friendly cycling vacation for your next family holidays! Cycling is a great way to spend quality time together, or to clear your mind from the daily stress alone. You get to combine moderate exercise with sightseeing, what is more exciting than this?
It doesn't matter if you are a cycling enthusiast or a casual biker, the best way to experience a new place is on a bike. It is much more intimate than driving. You will see, hear, and smell things that you would miss otherwise! It can be better than walking because you can travel further and visit more places.
However, you need to carefully choose your cycling route. Don't overestimate your or your family's capabilities. Choose a route with a distance that you know you can do and is comfortable with. Otherwise, you would just overexert yourself.
Sightseeing can get tiresome and boring for kids quick. However, with the excitement of cycling between places and the possibility to ride on challenging or interesting roads, the kids would start to look forward to each day on their bikes!