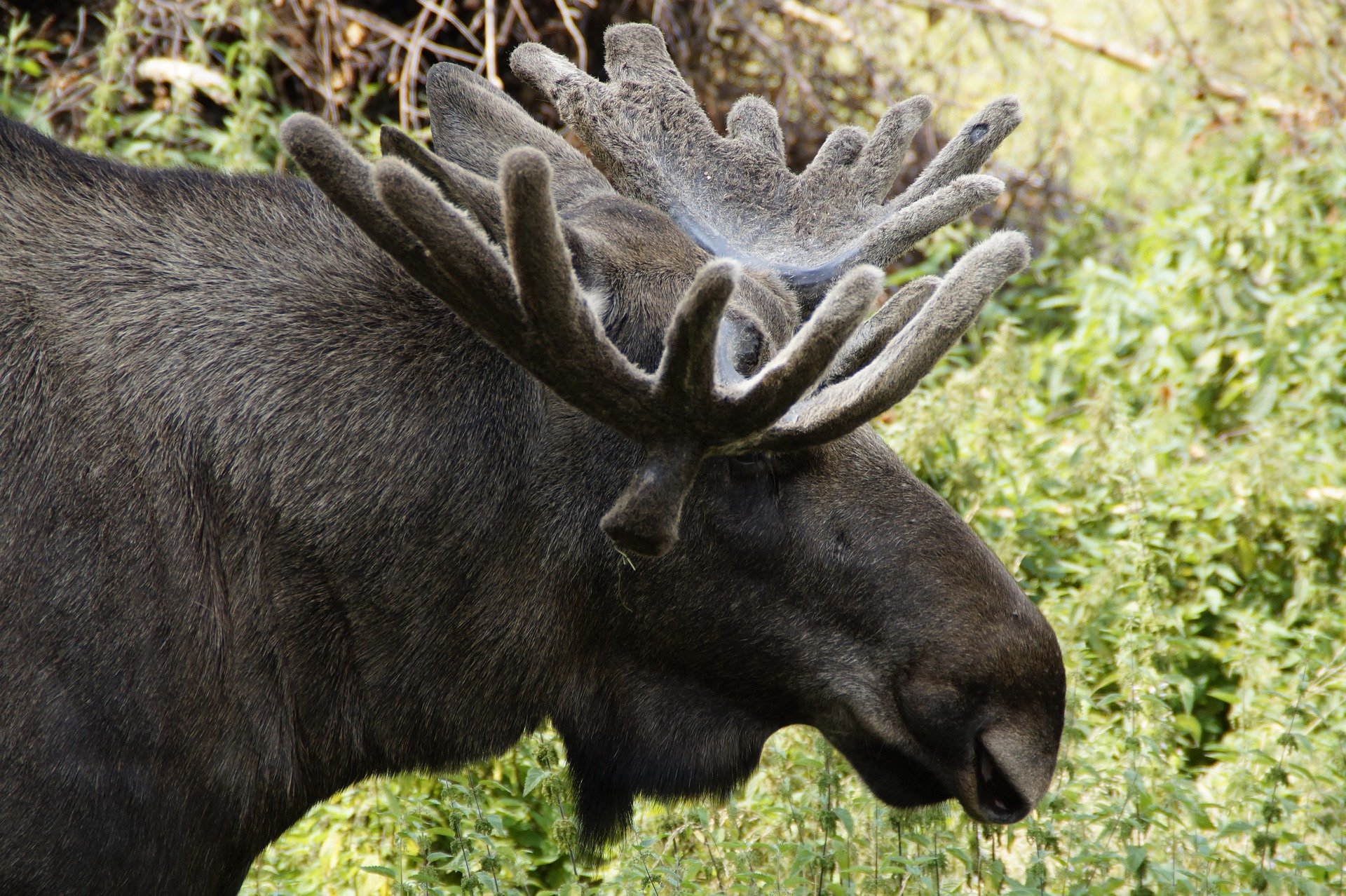 The moose or elk is not just Sweden's most famous animal, they are the king of the forest! Sweden has around 400,000 moose and about 100,000 are hunted each year. Don't worry! About the same number of moose are also born each year, so the population is stable. With so many moose around, you might wonder where to see moose in Sweden? We've got you covered!
Believe it or not, seeing a wild moose can be difficult. There are many places that offer moose safari, which significantly increases your chances of having an encounter with the king of the forest. However, to spot one in the wild you need to start hiking into the forests! Below are regions that wild moose are more likely to appear.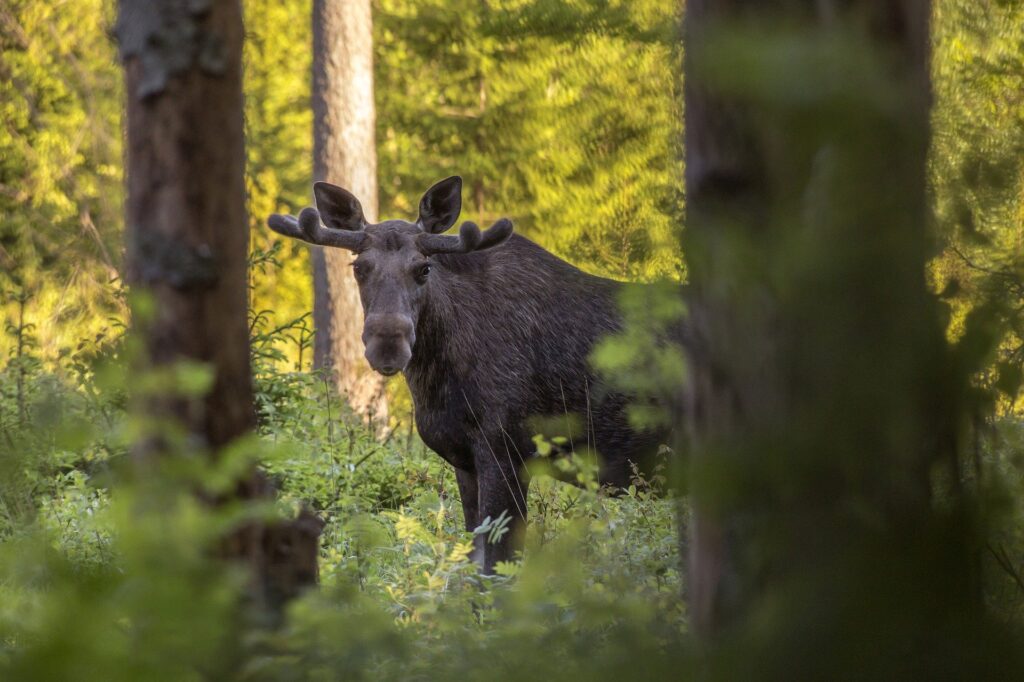 1)    Bergslagen forest
Undoubtedly many Swedes will tell you that Bergslagen forest is your best chance of finding moose. The dense forests, plentiful shrubbery and marshlands is their perfect home. Therefore, Bergslagen has a higher moose population density than other places in Sweden.
To catch a sighting of one of these majestic animals you can either join a guided tour, or make your way into the deep forest on your own. If you are short on time, we suggest to join a guided wilderness tour. The chances of moose sighting would be very high.
Otherwise, we highly recommend you to stay on a nearby farm and hike into the forests early in morning when they are most active. If you stay on a farm, you might spot one just outside your window!
Bergslagen forest is massive and is the home to several wild animals other than moose, such as wolves and beavers. There is a lot to explore, so take your time and stay there for a couple days to be one with nature.
2)    Jönköping – Nybro – Gothenburg, Småland
A large proportion of moose live in the forests of Småland. Since Småland is a large province covering most of south Sweden, we would recommend narrowing the search to forests between Jönköping, Nybro and Gotehnburg. There are several moose parks in Småland, you can always visit them to have a close encounter.
However, most people prefer to see moose in their natural habitat. To do that, you need to find a dense forest and go off trails. They are most active during dawn and dusk when they are looking for food or water.
Your best beat would be near a body of water deep into the forest with no direct sunlight. You can also visit farms, as most farms are secluded and surrounded by nature, which increases the likelihood of seeing them passing by.
3)    Dalsland – Moose parks
If you want to spend more time observing rather than finding them, then you can head straight to moose parks. Dalsland is just north of Gothenburg. There are several parks to choose from. The parks in Dalsland are probably the most popular ones in Sweden where you can see different kinds of moose.
The parks have tame moose, but the parks mimic their natural habitat and behavior to provide them the best environment. Unlike wild ones, you can get closer and take pictures. You can learn more about the majestic animals from the staff.
4)    Vedyxaskogen Nature Park, Uppsala
Moose can be found everywhere in nature. Take Vedyxaskogen nature park for example. It is located just east of Uppsala city center and is a small coniferous forest surrounded by a small-scale cultivation landscape. However, there is wildlife area 400 meters into the forest.
You will find a pond in the middle of the area. It is where wildlife goes to drink. If you are lucky and patient, you might have cross paths with a deer or moose. There are also other nature parks where there are moose sightings. However, the likelihood is far less than other regions.
5)    Sälen – Moose safari
Unlike parks, safaris mean joining a tour where an expert takes you to search for moose. It is more of a half/full day trip. Normally, you look for them deep in the forest traveling in an off road vehicle.
Most of the time there will be a "fika" (coffee) break during the tour, and you will have time to enjoy nature's tranquility. Depending on the weather and the type of tour, you could also walk around to track the moose's footsteps or be stationary for a while in moose's favorite areas.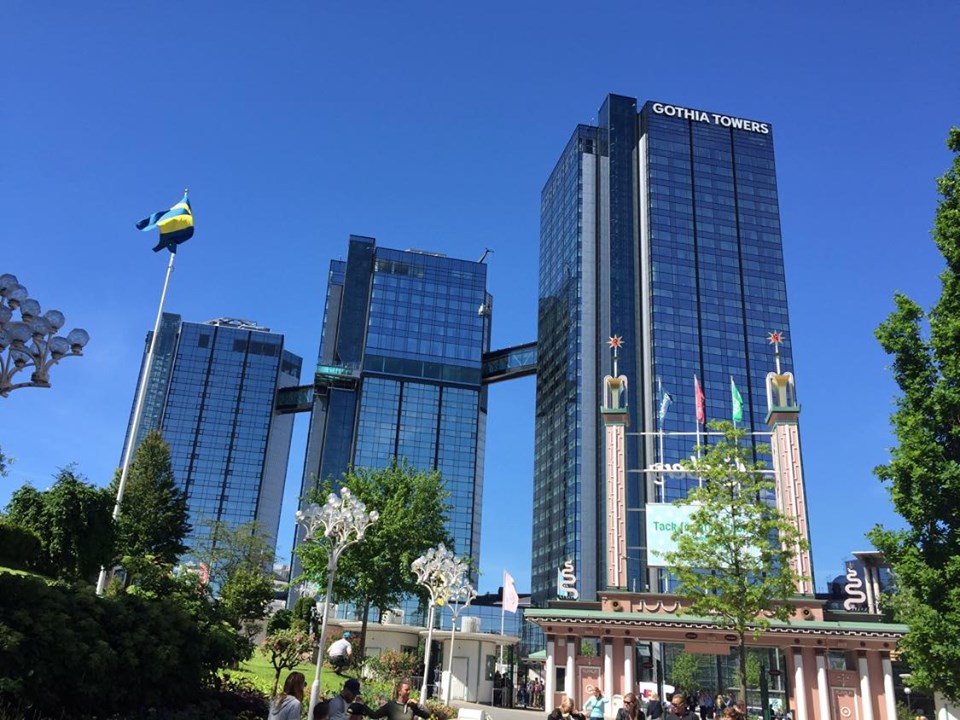 Many have the misconception that you should only visit Scandinavia when it is cold. The truth is this incredible region has so much to offer even in summer and spring! We have traveled to these countries and cities multiple times, so you can say we have plentiful experience. Take some time and find out why we consider them to be best cities in Scandinavia to visit! Enjoy our short list of outstanding must-visit cities if you ever decide to take a northbound trip.
1) Kiruna, Sweden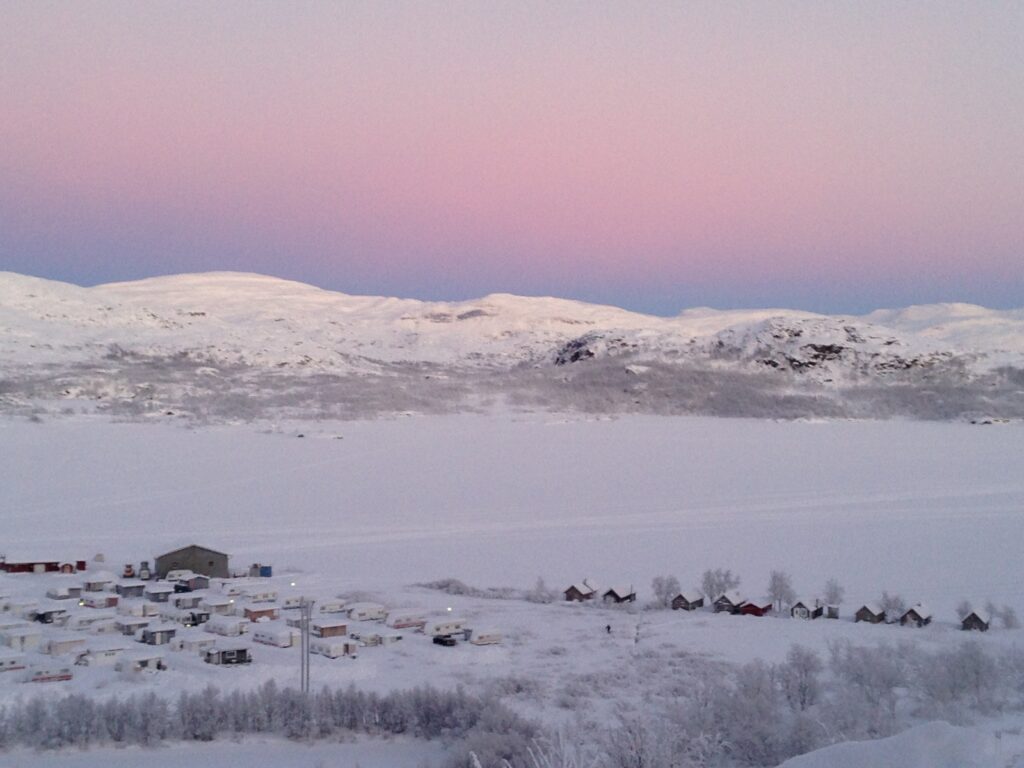 Kiruna left a deep impression on me for years. We stopped by on our way to Abisko during January to see the northern lights. The moment I opened the car doors, the city took my breath away, both figuratively and literally because it was quite windy. The city was buried in snow, and feels abandoned. However, the view was simply gorgeous.
The clear blue sky and sparkling snow because of the sunlight makes you forget your troubles. Despite being a relatively small city, Kiruna has a very fascinating backstory. I will not spoil it for you, but the city is actually "moving".
2) Flåm, Norway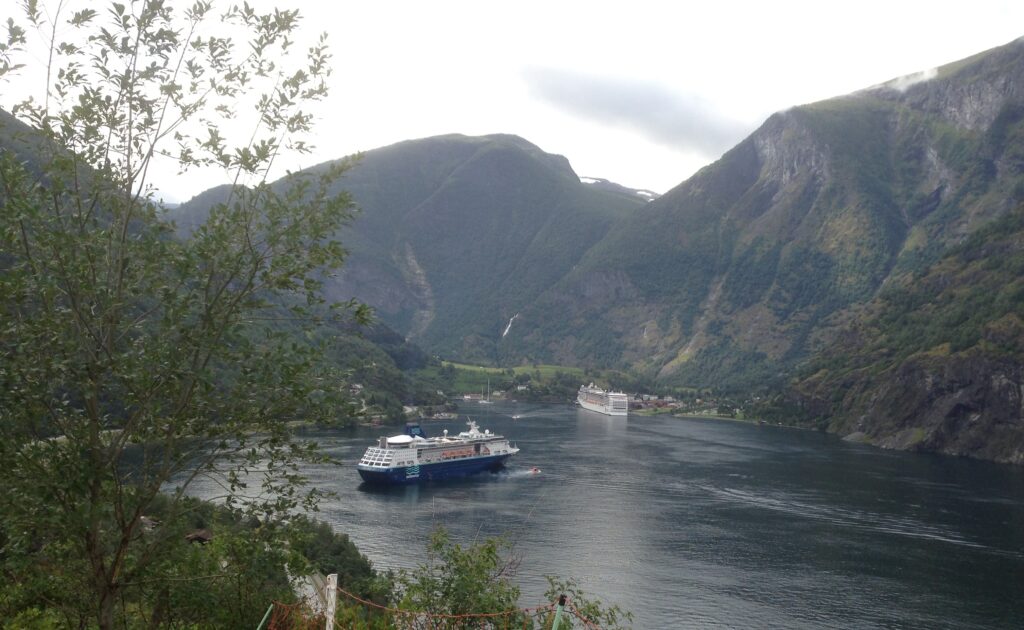 If you imagine where fairies lived, then you probably imagined somewhere similar to Flåm. Flåm is more of a village than a city because of its size. However, it is one of the most popular destinations for visiting fjords. Flåm is located in a valley at the end of Aurlandsfjord.
The quaint village will give you a sense of magic and you wouldn't want to leave. We went on the fjord cruise and the railway, the scenery along the way is outrageously beautiful. Pictures doesn't do it justice at all.
3) Rovaniemi, Finland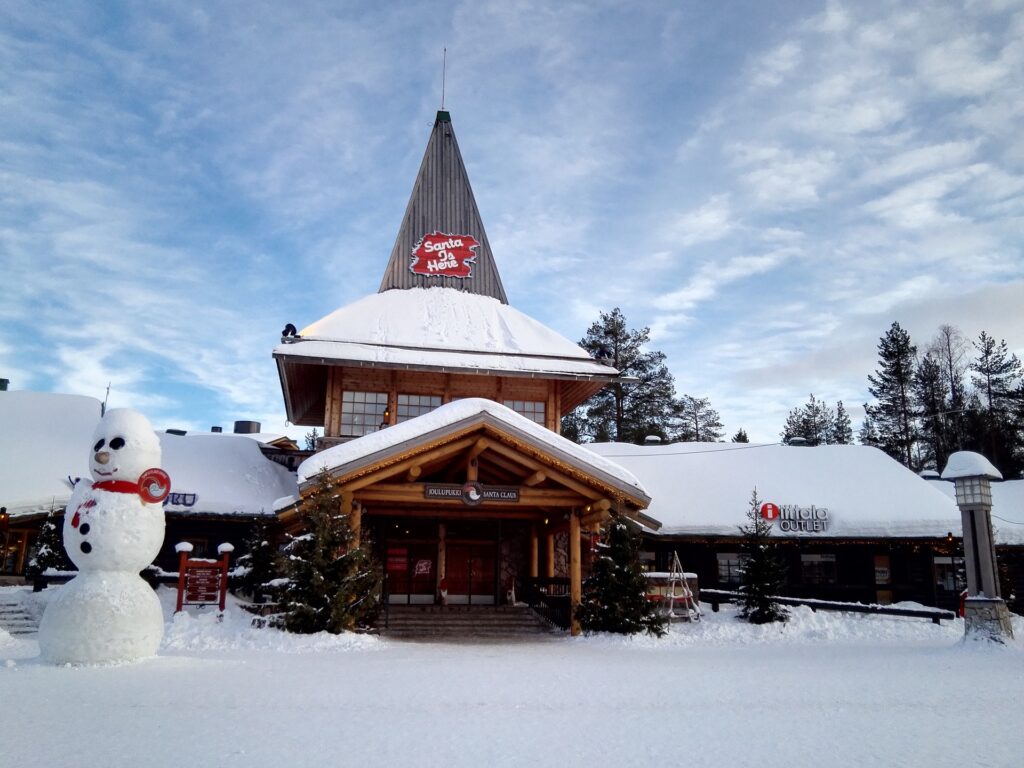 It is the birthplace of Santa Claus, what else do you need to know? Rovaniemi is the embodiment of Christmas. Here you will find everything related to Christmas, such as reindeer sled rides, little elves workshops, and meeting Santa Claus.
This is the most northern part of Finland, close to the Arctic Circle so it is also a perfect place to see the Northern lights. I was filled with child-like wonders and didn't even feel the cold. We went there again during summer to experience the "never setting sun", and played midnight golf till early morning without it ever getting dark!
4) Stockholm, Sweden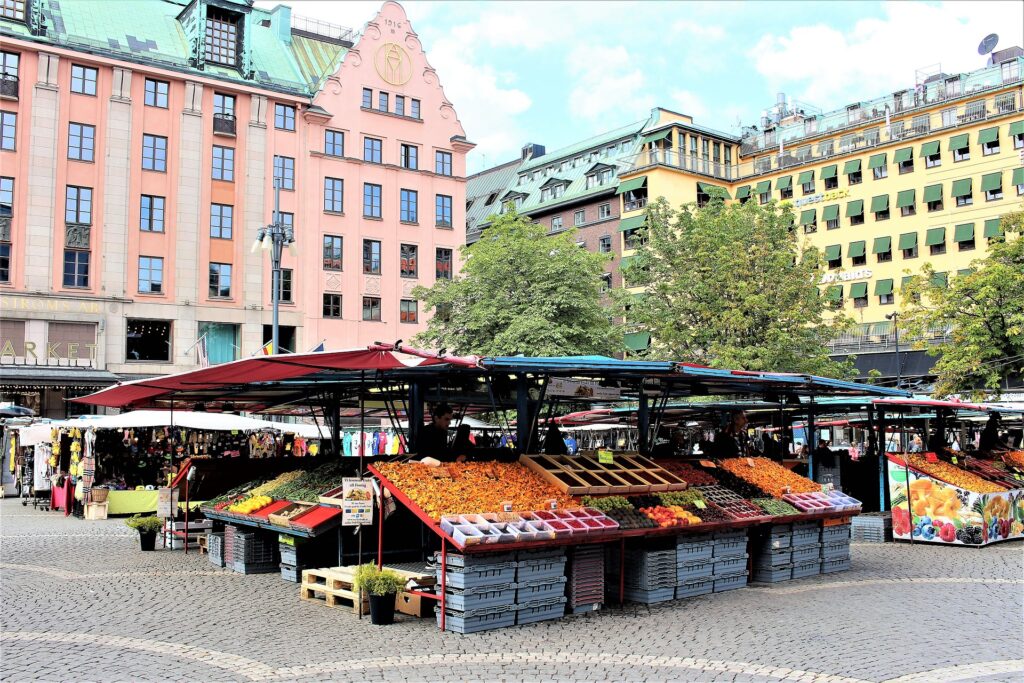 Stockholm is not only Sweden's capital, but it is also considered to be the capital of Scandinavia. It is the largest city in Scandinavia by population. The vibrant and multi-cultural city rests on a series of 14 islands, so you will be crossing a lot of bridges.
Just like any major city, Stockholm has a rich nightlife, many boutique shops, and lots of unique cafés. I suggest you to walk the entire length of "Drottninggatan" (the queen's road), because you get to see both the old town and modern city center. Stockholm is a place you have to see for yourself. Its diversity and liveliness can't be described.
5) Bergen, Norway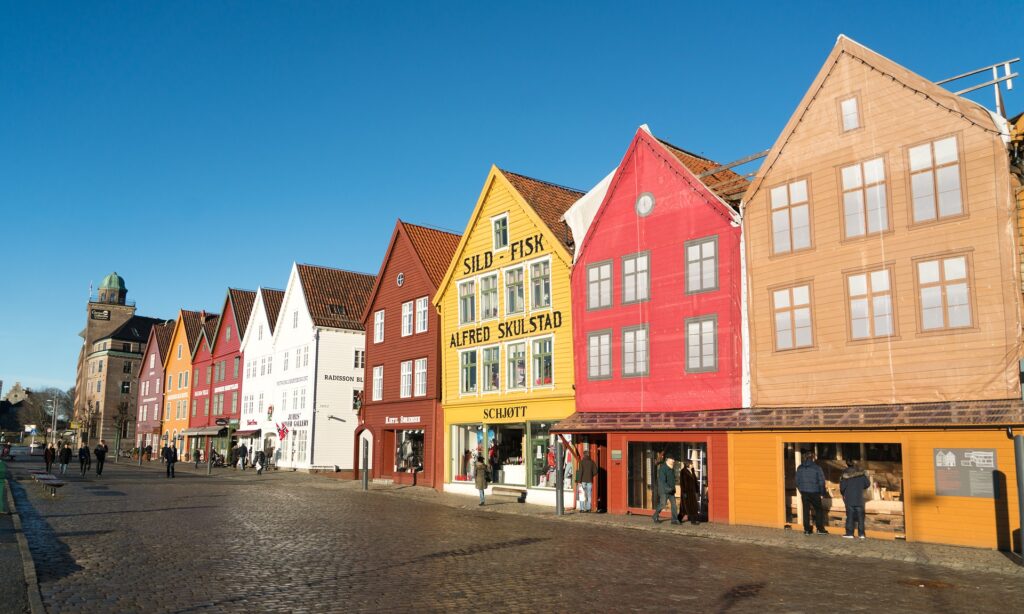 Bergen is one of the most beautiful cities in Scandinavia I have been to, and it is also the gateway to majestic fjords. Bergen's landscape is astonishing. I would suggest everyone to climb the mountain and get an overview of the city and fjords.
As well as, the well-persevered 14th century houses of the old wharf of Bergen, "Bryggen", is a sight to behold. It is one of the few places in the world that is maintaining the buildings using traditional methods. Therefore, the area is included in the UNESCO's World Heritage List.
6) Reykjavik, Iceland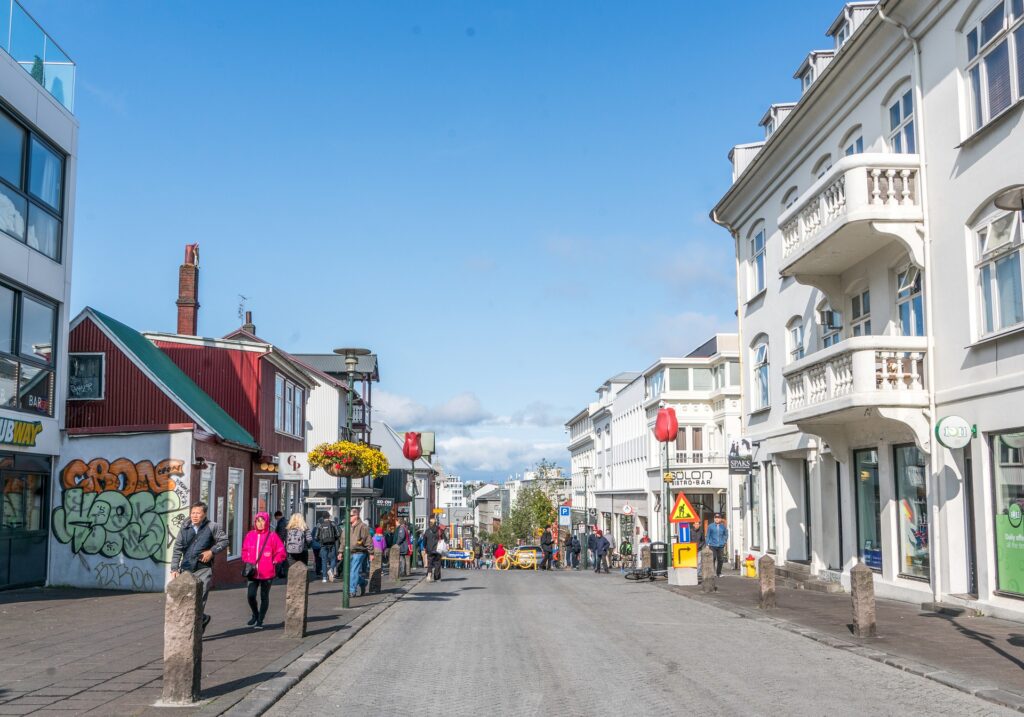 Iceland was on my bucket list of cities in Scandinavia I wanted to visit the most. You can't find another place full of volcano, geysers, lagoons and waterfalls. Reykjavik is a great base for going on tours and excursions. Even though Reykjavik is a popular tourist destination, the city still feels calm and peaceful. We went to several local cafés and restaurants, which offered very unique dishes.
You can also experience the worldwide famous wild salmon fishing, whale and puffin watching, and Northern Light tours. It is a city that takes time to truly appreciate, so make sure you plan at least a full week in Reykjavik.
7) Kalmar, Sweden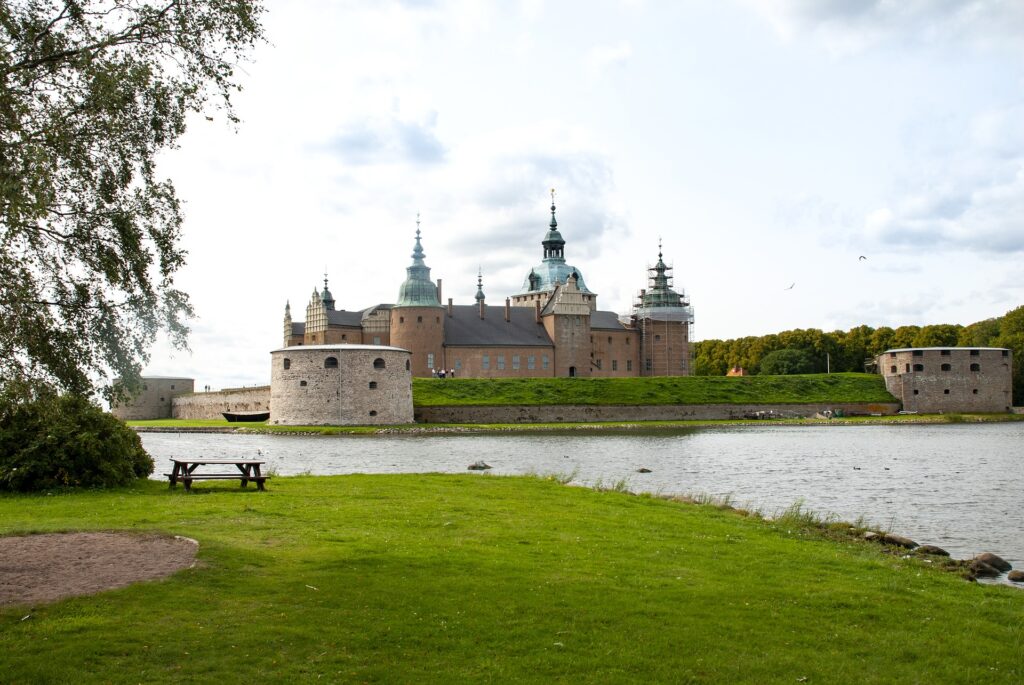 Kalmar isn't on many lists since a similar city, Mariefred, is closer to Stockholm. We got to about the city through our Swedish friends and we are glad that we went. We recommend everyone who is interested in medieval times to go to Kalmar. The city was of vital importance to Swedes and Danes fighting over control of the lands in 16th century. The city scale is much bigger than Mariefred, and there's more historical sites.
This charming city is full of well-preserved history. The Kalmar castle is the best maintained Renaissance castle in all of Europe. You don't have to be a medieval enthusiast to enjoy Kalmar. As a coastal city, you can relax on any on the many beaches or canoe on the channels around the castle.
8) Copenhagen, Denmark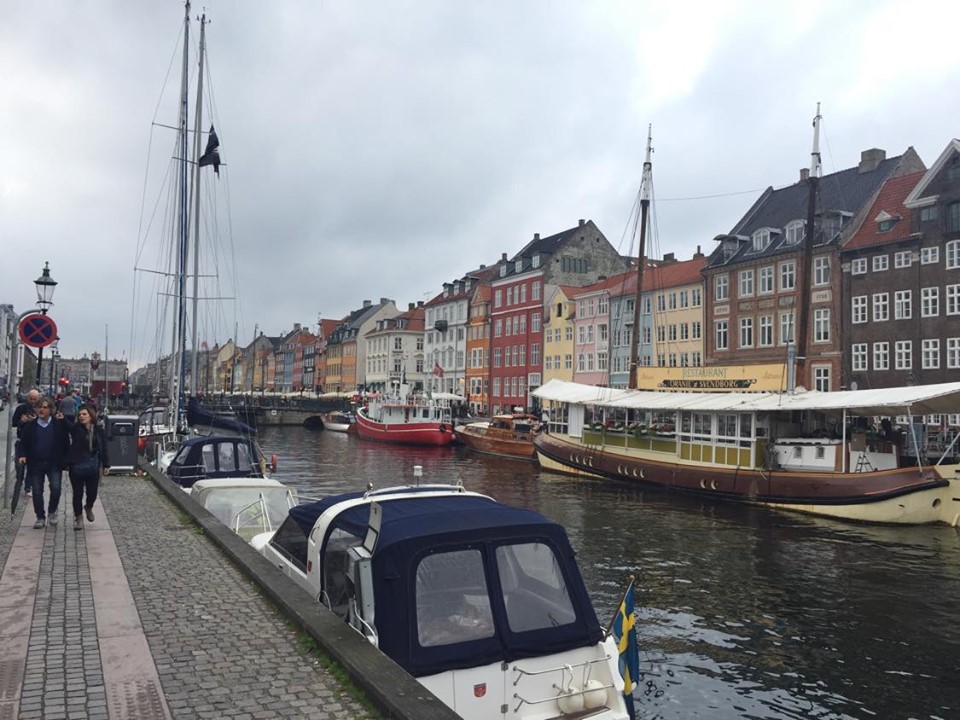 If you had a picture of Copenhagen, then it is probably a picture of "Nyhavn". I have to admit, the brightly coloured houses next to the canal during a sunny day makes for a great photo. However, the city has more to offer, such as the opera house.
We went to Copenhagen several times and one of our favourite things to do is going to one of the many flea markets. Copenhagen is also known for its food and gastronomy. Take a stroll down the main street and taste a variety of foods as you make your way towards Tivoli Gardens, the city's most popular attraction.
9) Oslo, Norway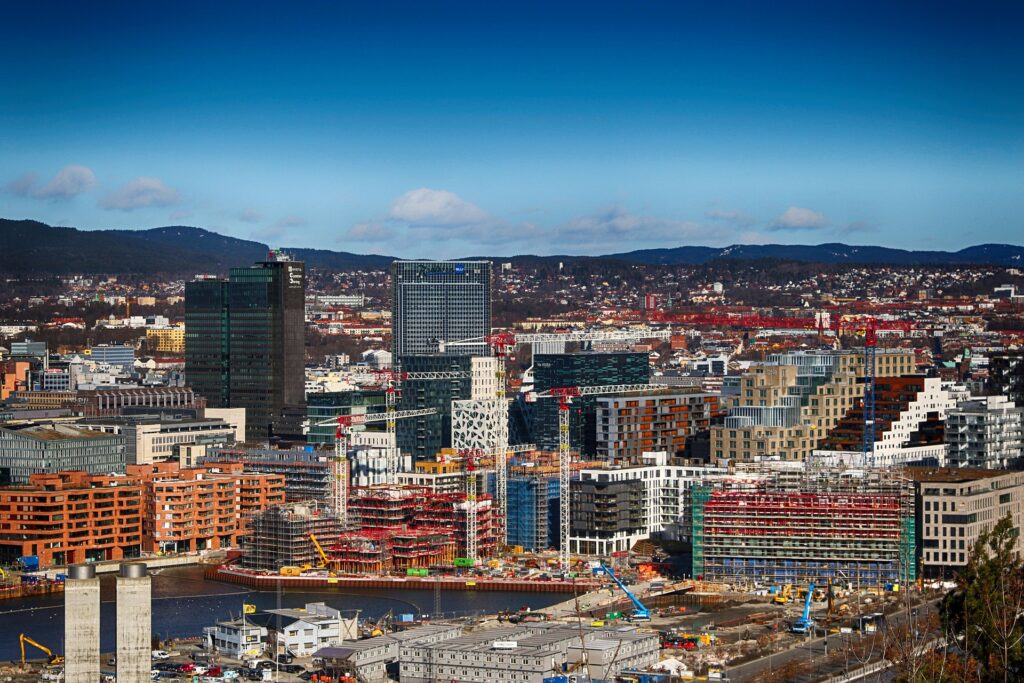 Norway isn't just about fjords and mountains. Oslo is a very modern city that is easy to navigate and so clean that you can eat off the ground! (That's an exaggeration). Despite being an oil country, the majority of vehicles in Oslo are hybrid and electric cars. Norway focuses a lot on renewable energy and being a trash-free country.
Other than the usual tourist places, such as the harbor and city hall, you can check out the many fish markets where they cook fresh catches of the day. I have had better fish and chips in Oslo than London. Be sure to check out Vigeland park, it is a very unique human sculpture park. Guaranteed to be a highlight of your trip!
10) Gothenburg, Sweden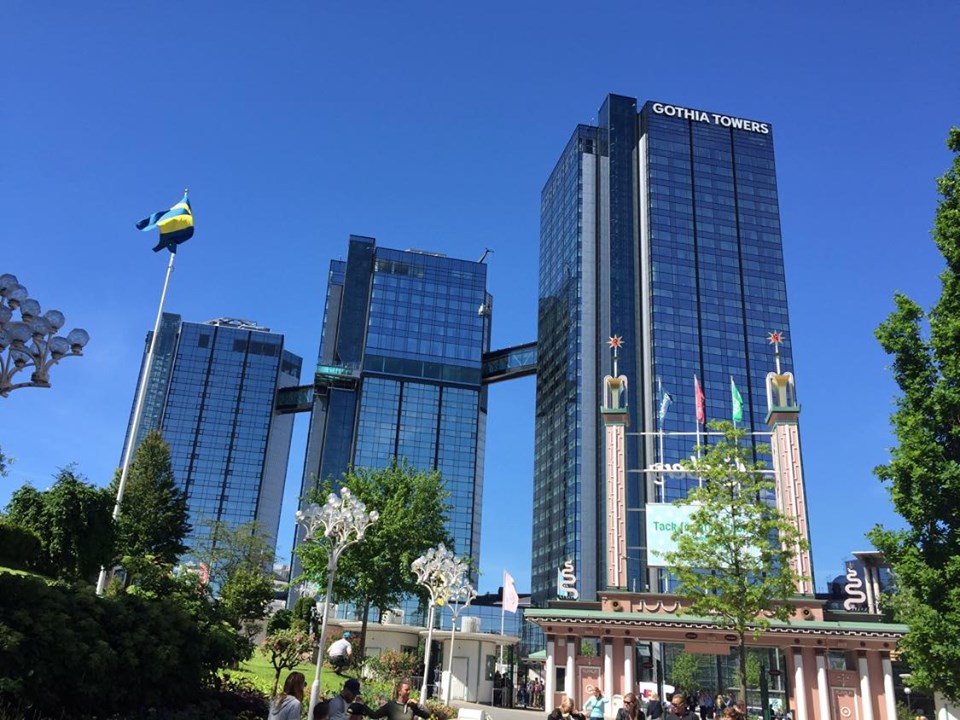 Although not as famous as Stockholm, Gothenburg is one of the most relaxing cities in Scandinavia. Similar to Copenhagen, it is a 'hipster' city that offers many unique things to do. It is the home of Liseberg, Scandinavia's largest amusement park, and Volvo. The Volvo museum is definitely worth a visit, did you know Volvo invented the modern 3-point seat belt?
Downtown Gothenburg has canals, similar to Amsterdam. If you are there for the first time, go on one of the boat tours around downtown. You will get a better feeling of Gothenburg and see views you wouldn't have seen otherwise. Despite being one of the largest cities in Scandinavia, its population is only one third of Stockholm. So you will get all the big city perks without feeling too crowded. If you have more time, then we suggest take a day to go on a calm fishing trip on still lakes. We did it twice now because it was so peaceful and there are many lakes to explore around Gothenburg.
11) Helsinki, Finland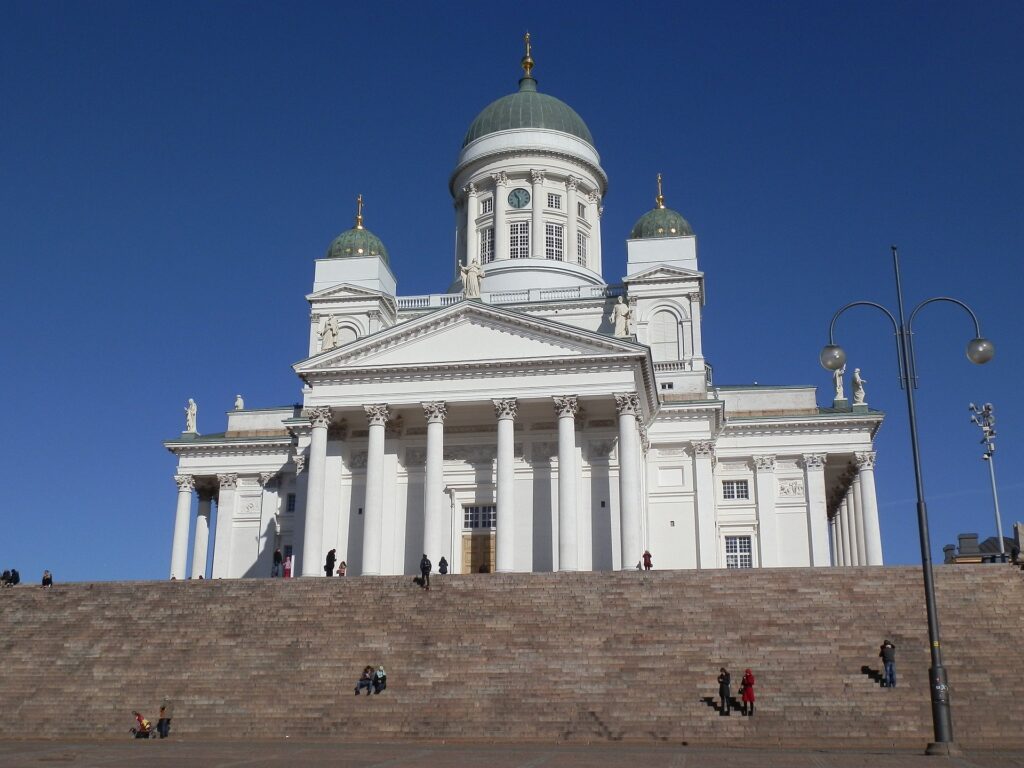 Helsinki is perfect to visit at any time of the year. The city isn't bothered by the weather, so you can enjoy most of the things all year round! To best explore Helsinki, you need to walk because all the sights are relatively close to each other.
Start with the White Cathedral, it is undoubtedly one of the purest buildings you will ever see. Then walk to Market Square, where you will find many local street vendors during summer. Next onto Amos Rex, a new contemporary art museum dedicated to Amos Anderson. Finally reaching Temppeliaukion Church, which is built directly into solid rock with a massive copper ceiling.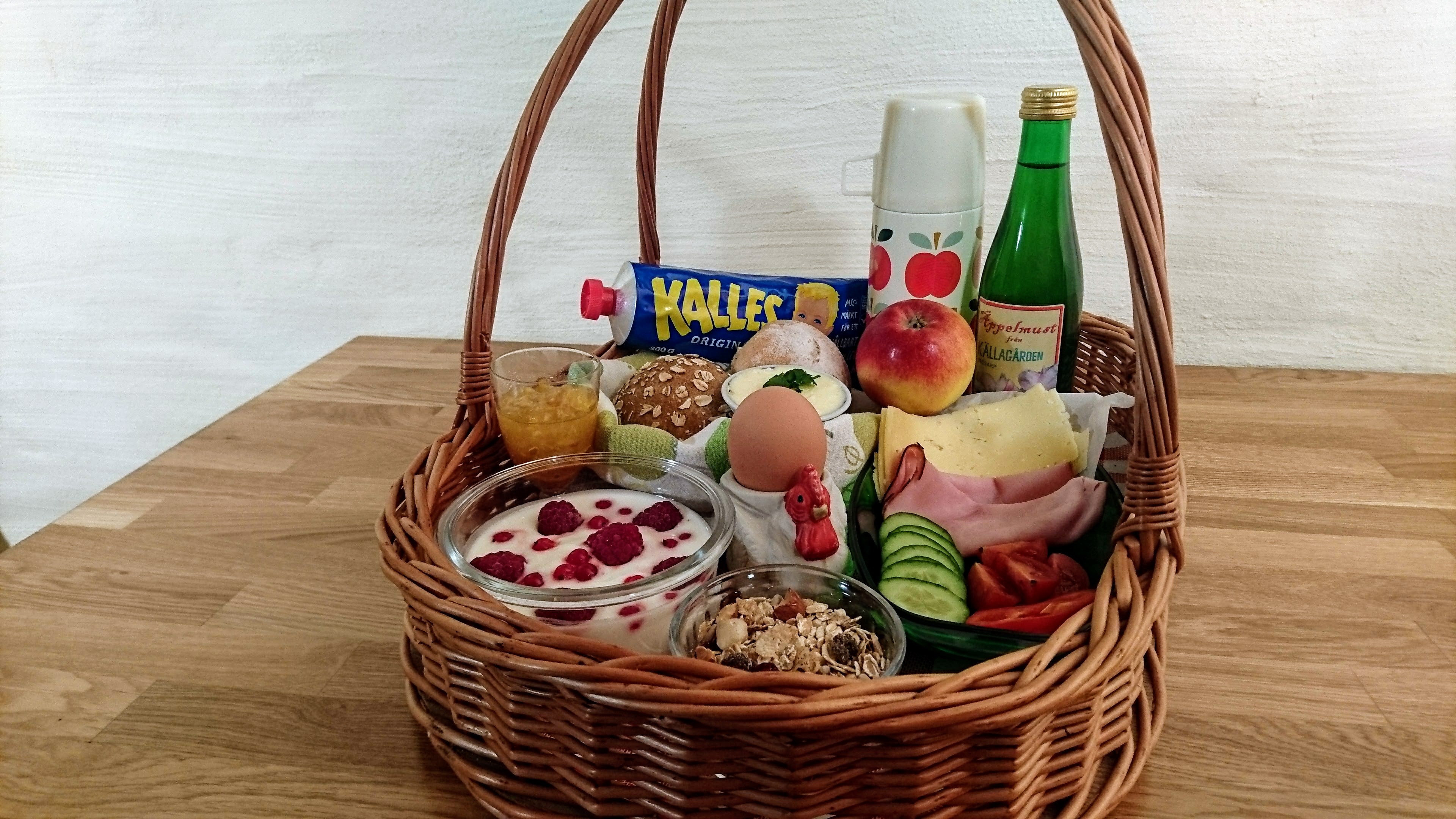 We who live in Sweden become easily oblivious to things we like that otherwise considered weird. Not everything we Swedes like is "normal", and most of the time we can't really explain why we like them. Here are some typical popular things in Sweden that leaves foreigners speechless. We recommend you to try some things out on the list, it will change your life!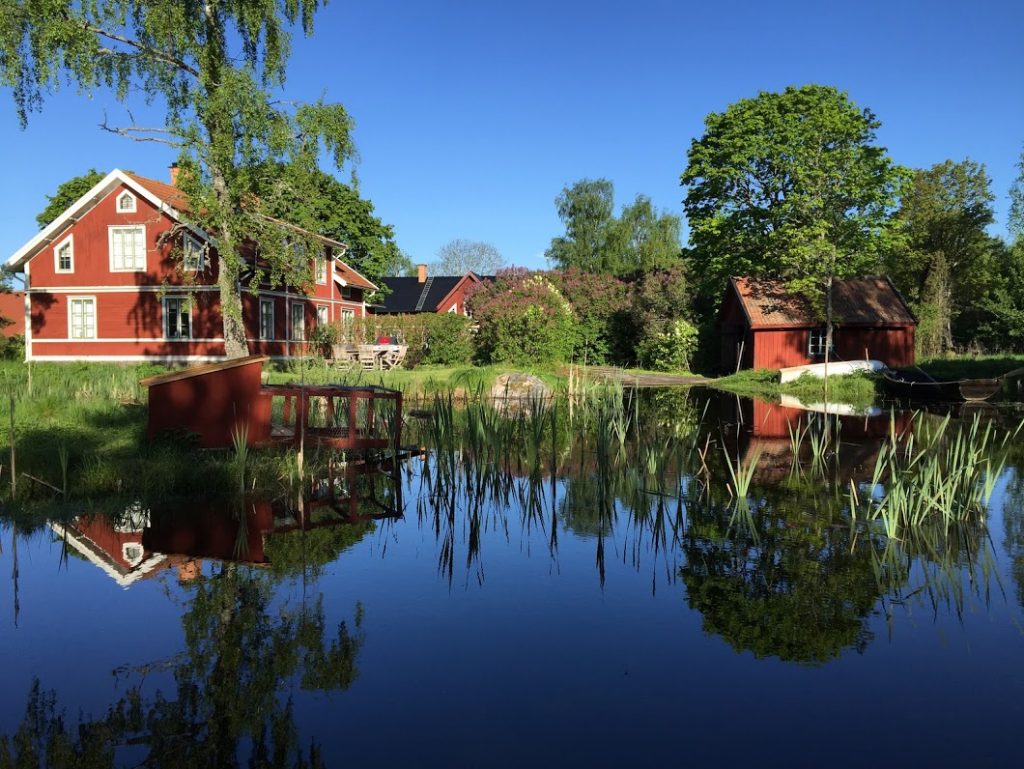 16 Typical Popular Stuff in Sweden
"Fredagsmys" – Cozy Friday
In a nutshell, it means spending Friday evening cuddled on the sofa and relax. It is to relieve ourselves at the end of the working week. Usually one would get junk food for dinner and watch TV on the sofa. There is often another person/persons or pet involved, it can be a partner, family, or friends.
"Lördagsgodis" – Saturday Candy
Just like "fredagsmys", Saturday candy is another Swedish tradition, but with a scientific background. Studies suggest that eating one large portion of sugar each week was less damaging to our teeth and health than a small amount every day. Of course, this is the day most children look forward to.
"Fika" break – Coffee break
In Sweden, "fika" breaks are taken very seriously. If you want to make a Swede mad, then take away their "fika" break. It is an attitude, social event and important part of Swedish culture. It simply means to have coffee and pastries with friends or colleagues at least once during the working day.
Pizzerias
If you ever come to Sweden, then you may or may not have noticed there are pizzerias everywhere. At a typical pizzeria, there are pizza, kebab dishes and grill dishes. These dishes are Swedes favorite "junk" food or takeaway food.
Watch Donald Duck at Christmas Eve
The Walt Disney program, "From All of Us to All of You", or in Swedish, "Donald Duck and His Friends Wishes All a Merry Christmas" has been airing on Swedish television every Christmas Eve since 1960. Therefore, many of us grew up watching the program and it has become a part of our Christmas tradition.
Countryside getaways
Many look forward to take time off from work and relax. However, they don't want to holiday in the same environment they are in every day. Instead, they want a fresh stress-free environment that doesn't remind them of their daily struggles. So, many escapes to the Swedish countryside over the weekend or for a longer period just relaxing in a cabin.
Jam or béarnaise sauce with everything
Swedes will have jam with everything, from pancakes to meatballs. The sweet jam adds an extra layer to the dish. It doesn't have to be "lingon" jam, in fact, most prefer strawberry jam. Another sauce that goes with everything is béarnaise. It is common to have it with meat dishes, pizza, fries and kebab dishes.
Drink "Julmust" at Christmas
"Julmust" is a soft drink only sold at Christmas and Easter, "Påskmust". It is what Swedes call, "Christmas Coke". Just like "Kalles Kaviar", it isn't a drink for everyone, as many foreigners have said, "It tastes like medicine". However, as Swedes would call it, "It is a Christmas (Jul) – Must!"
Cooking at home
Unlike Americans, most Swedish people cook at home instead of eating out. For us, it is more economical and we get to eat our favorite dishes. Cooking is also very peaceful and we get to sort our thoughts. We were even taught basic cooking skills in upper secondary school as a part of the curriculum!
Ikea
Yes, the rumor is true, we Swedes like Ikea. Whether or not we like to admit, most Swedes would have at least one piece of furniture from Ikea. Most likely you would also find utensils, pots and pans from Ikea in the common household. Ikea is just too convenient and cheap!
Shop at Ullared
Gekås Ullared is Sweden's largest department store and a popular destination. 5 million customers visit Ullared to shop everything from clothes to furniture. Since Gekås is far away from cities, many choose to stay overnight or the whole week at a nearby campsite, hotel or cabin.
Swedish punctuality
If the meeting is at 12:00, then you can be sure that we would be at least 10 minutes early. We don't want to waste time and arriving late is considered to be unprofessional.
Complain about Slussen
This is just a Stockholm thing, but there are equivalents in other cities. Slussen is a major public transportation hub in central Stockholm. Most Swedes can't recall a time Slussen wasn't under construction and none of us have ever seen anybody working on the construction!
"Kalles Kaviar" – Kalle's Caviar
You may have seen it sold at Ikea. It isn't exactly luxury caviar and many non-Swedes thinks it tastes weird. Some have even called it, "The Vegemite of Sweden". However, it is still a popular spread for bread, toast, and sandwiches. There are even multiple flavors of "Kalles Kaviar"!
"Snus" – Condensed Tobacco/Snuff
"Snus" is a tobacco mixture that is placed under the upper lip, whereby nicotine is released from the saliva and absorbed into the body. Many prefer it over smoking, because it doesn't affect others around them and it much stronger than cigarettes.
Swedish queue culture
Swedes like order. We believe everyone should wait for their turn, even in smaller shops where there isn't a clear queue system. The fact that we have almost always civilized short queues in places where massive single long queue would otherwise arise. Often, we also have queues where queues never occur.