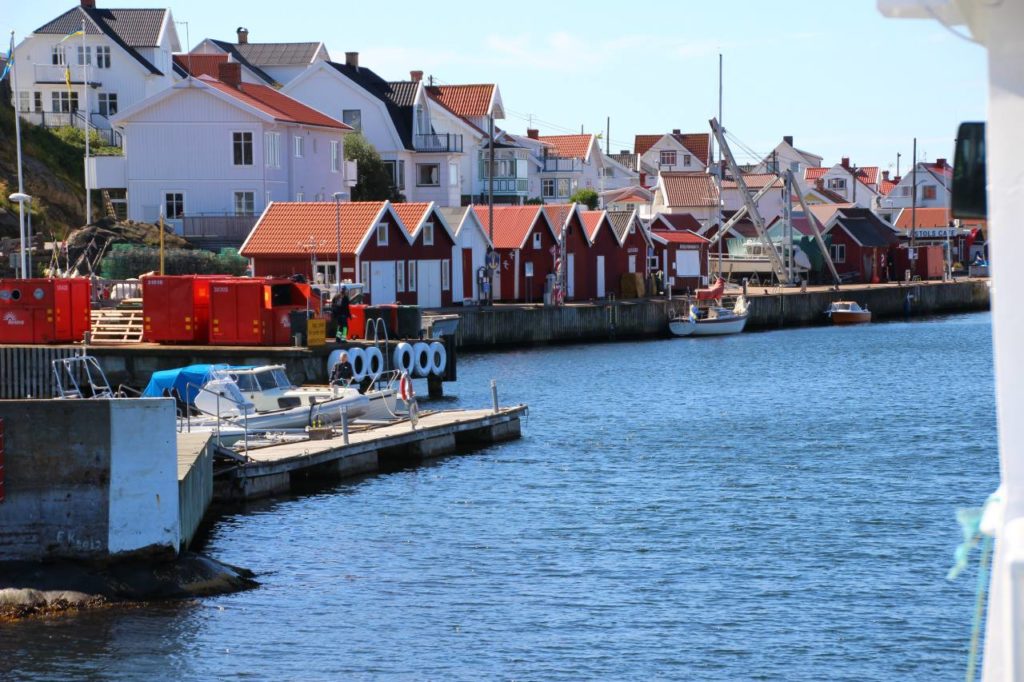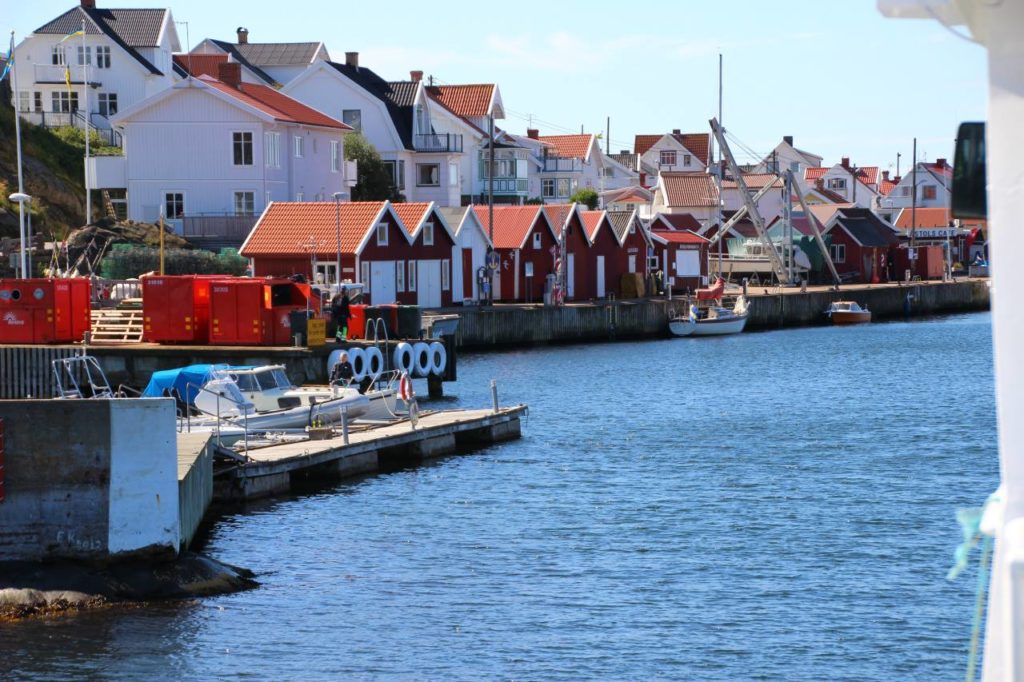 So, you need to find weekend getaways from Stockholm because you need to refresh yourself or just want to get away from the city. You have come to the right place! You might have read about Uppsala, Sigtuna, Trosa or similar places being the best destinations for weekend getaways. These places may seem great on paper, but in reality, it leaves much to be desired.
They are beautiful destinations, but you don't really get the refreshing feeling you wanted. Sweden is big and small at the same time. Small because you can drive across Sweden in 7 hours! Big because the difference between each region is crazy!
Ditch the "popular" locations and go on a real getaway. We have compiled a list of 4 places perfect for a short holiday.
1. Kingdom of Glass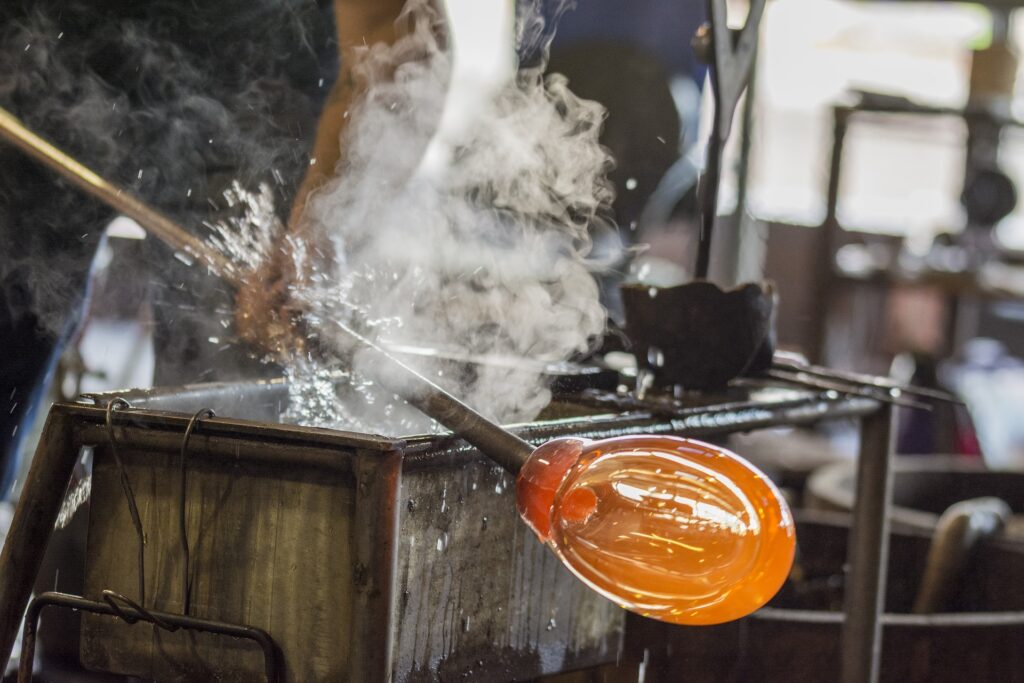 See and Do
The Kingdom of Crystal, "Glasriket", is a region famous for glassworks. The tradition of hand blown glass art continues from 1742. Many global glass brands are born here, such as, Kosta Boda, Orrefors and Målerås. See how glass art of world-class quality, from design to production, is created.
Many factories allow you to try glassblowing with the glassblowers, and make your own glass art! Feel the heat from the furnaces and attempt different glassblowing techniques. There are also other things you can do, such as, visit other handmade craft shops in the towns.
Eat and Drink
There is a restaurant on the second floor of Målerås glasswork, which has a panorama view over the factory. Eat while you observe glassware being produced. They also serve "Hyttsill", glasswork herring, year-round.
Or have a very exclusive evening at Hyttsill at Kosta. Dine in the glassblowing room after the working day, chat with master glassblowers, who will teach you the art of glassblowing and enjoy the musical entertainment.
Hyttsill, or glasswork pickled herring, is a Småland traditional food and social tradition originating from glassworks. When the glassblowers finished the day's work, the ovens would then be used to cook food, such as pickled herring. The warm environment around the oven became a natural gathering place. One would have the herring with baked potatoes and cheesecake for dessert.
Find nearby accommodation here
2. Malmö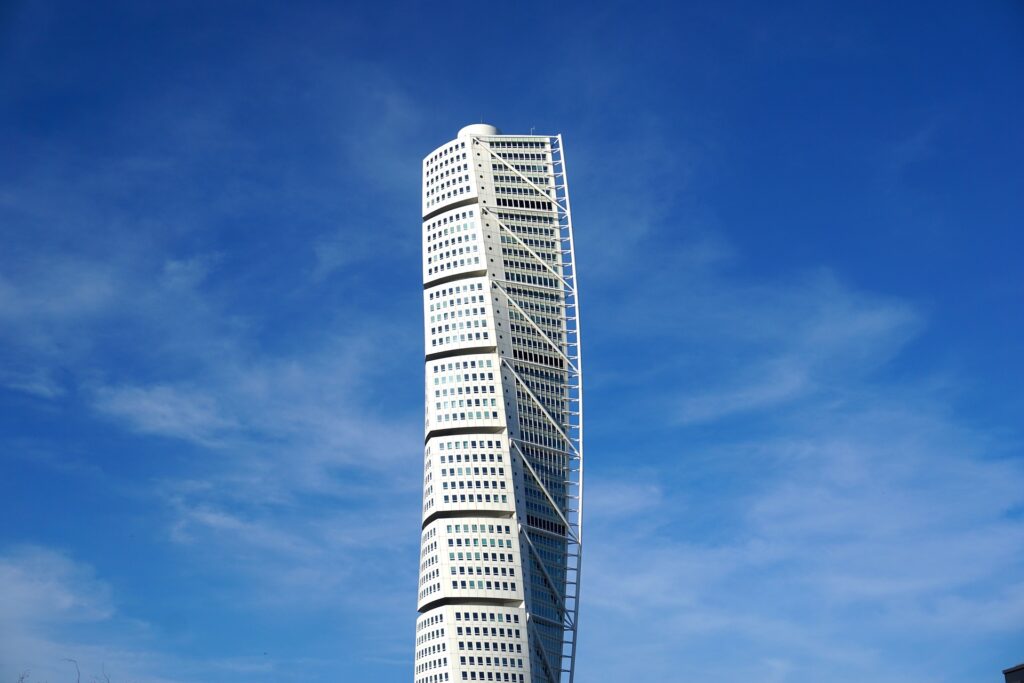 See and Do
The "Gamla Malmö", Old Town, is a must visit in Sweden. It tells the story of Sweden through its historical buildings, and the might of Sweden's architecture. It has a unique collection of medieval houses, and you get to experience what it was like when Malmö was at its peak. As well as, visit the "Twisting Torso" residential skyscraper, a modern day architecture master piece and the tallest building in Scandinavia.
More interesting weekend getaways would be going on a riding adventure. Have a close encounter with horses and learn one of the most ancient human skills, riding. It is immensely fun for everyone, and you get to spend quality time in nature.
Eat and Drink
MJ's, the so called cosmopolitan restaurant in Malmö, is one of Malmö's finest restaurants. It not only focus on the food, but the overall experience as well. You dine in their fantastic courtyard surrounded by plants going all the way up to the tall glass ceiling!
You will find a combination of different style small dishes at Plockepinn. It takes the best of dishes around the world to bring you a unique menu. You can taste the world in 20 entrees, it has everything from Swedish herring to sesame ribs with kimchi from South Korea. Your mouth will explode with flavors!
Find nearby accommodation here
3. Tjörn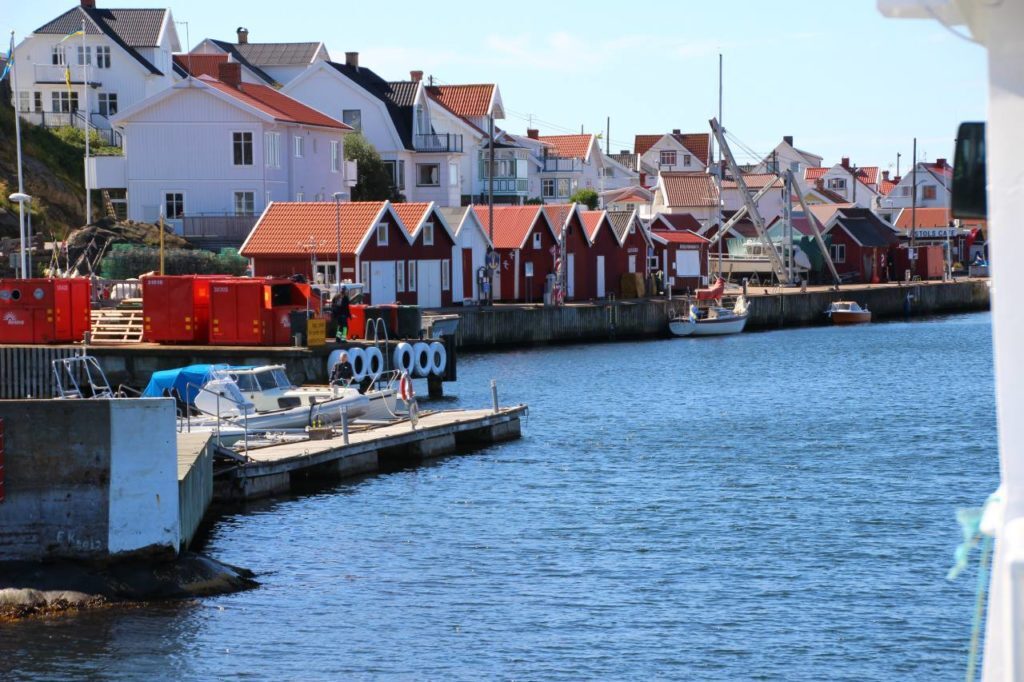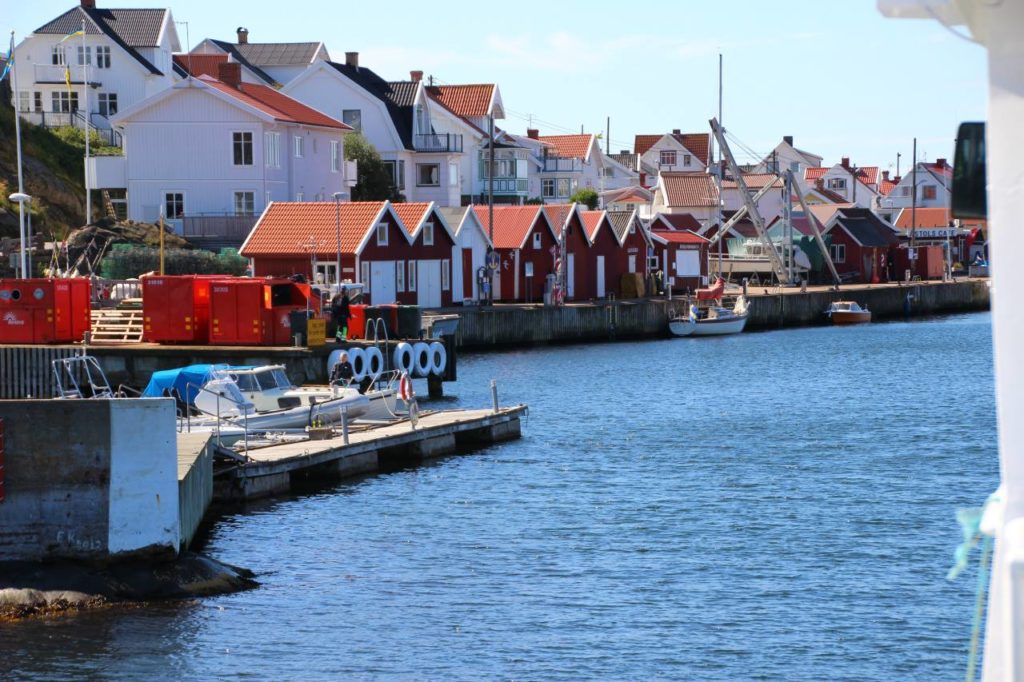 See and Do
Tjörn is an island in Bohuslän and is the world's seventh most beautiful wilderness area in 2014. Even though Tjörn is a relatively small island, it has fantastic view over the sea and spectacular outdoor experiences. It is one of the most underappreciated wilderness area in Sweden.
Popular activities include, kayaking, canoeing, fishing, and swimming. For more adventurous activities, check out the incredibly beautiful hiking trails, bicycle routes, mountain biking and various rock-climbing spots. Whilst on the hiking trails, you will find viewing platforms which will give you an overview of the land.
Eat and Drink
In the northwest Tjörn, there is a well-preserved fishing location, where you will find Björholmens marina. It is a well-established inn on the island, surrounded by the nature reserve of Stigfjord, rocky islands, meadows and valleys. It mainly serves seafood, but there are meat and vegetarian dishes.
Restaurant Salt & Sills has one of the best locations overlooking the sea. Its huge windows allow diners to be close to the sea and feel the waves. It specializes in fish, seafood and other specialties, "Sillplankan", sill on wood plate.
Everything served at Björholmens marina and Salt & Sills are freshly caught, other raw materials are brought from local farms and pastures. As well as, the sea and Bohuslän influenced both menus.
Find nearby accommodation here
4. Mariefred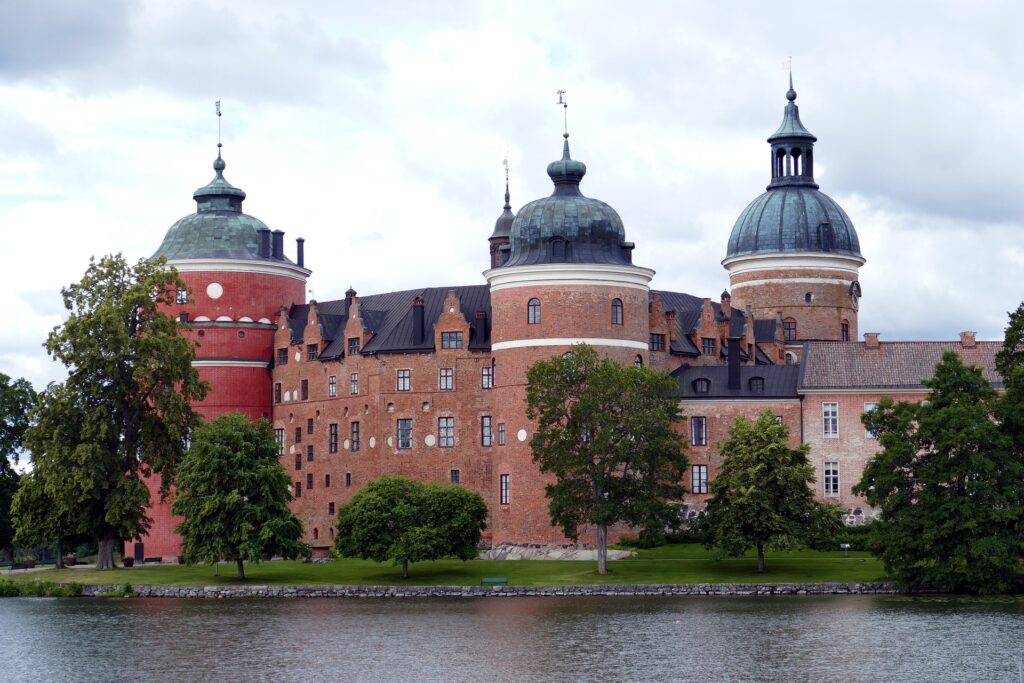 See and Do
Mariefred is well-known for Gripsholm Castle located on the shores of Lake Mälaren, one of Sweden's most magnificent castles from the Renaissance. It was built under the orders of King Gustav Vasa in 1537, to serve as a royal residence. It was built upon what was originally a fortress. As you approach the main gate, be sure to check out the runestones along the path. The area is also the second largest area with runestones from the Viking age after Uppland.
During summer, you can take the historic steamship SS Mariefred from Stockholm. It goes along a scenic route, which was established in 1903. Or take a steam train ride through the countryside. The steam trains with engines and carriages from the late 19th centuries go from Mariefred's distinct yellow railway station. It isn't open all year round, however, there is an exhibit on railway history next to the station if you missed the train.
Eat and Drink
There are many excellent restaurants and cafés around the town and pier. You can't take two steps without finding food and drinks. Best destination to experience local food culture and taste rural Sweden on weekend getaways.
If you are looking for something more structured, check out "Gripsholms Värdshus". It is considered as Sweden's oldest inn, opened in 1609. It is perfectly located along the shore opposite Gripsholm Castle, the inn offers a variety of traditional dishes and drinks.