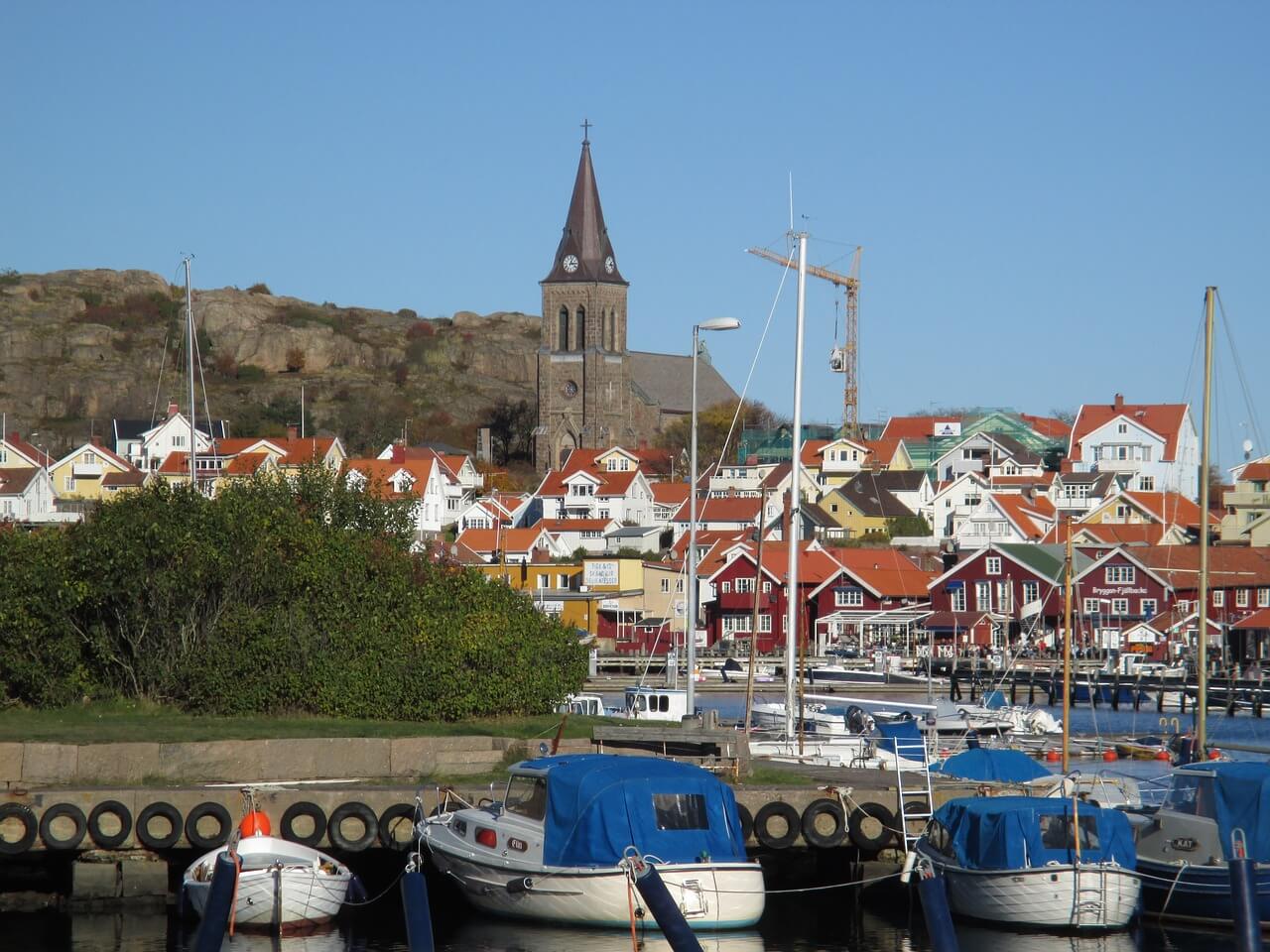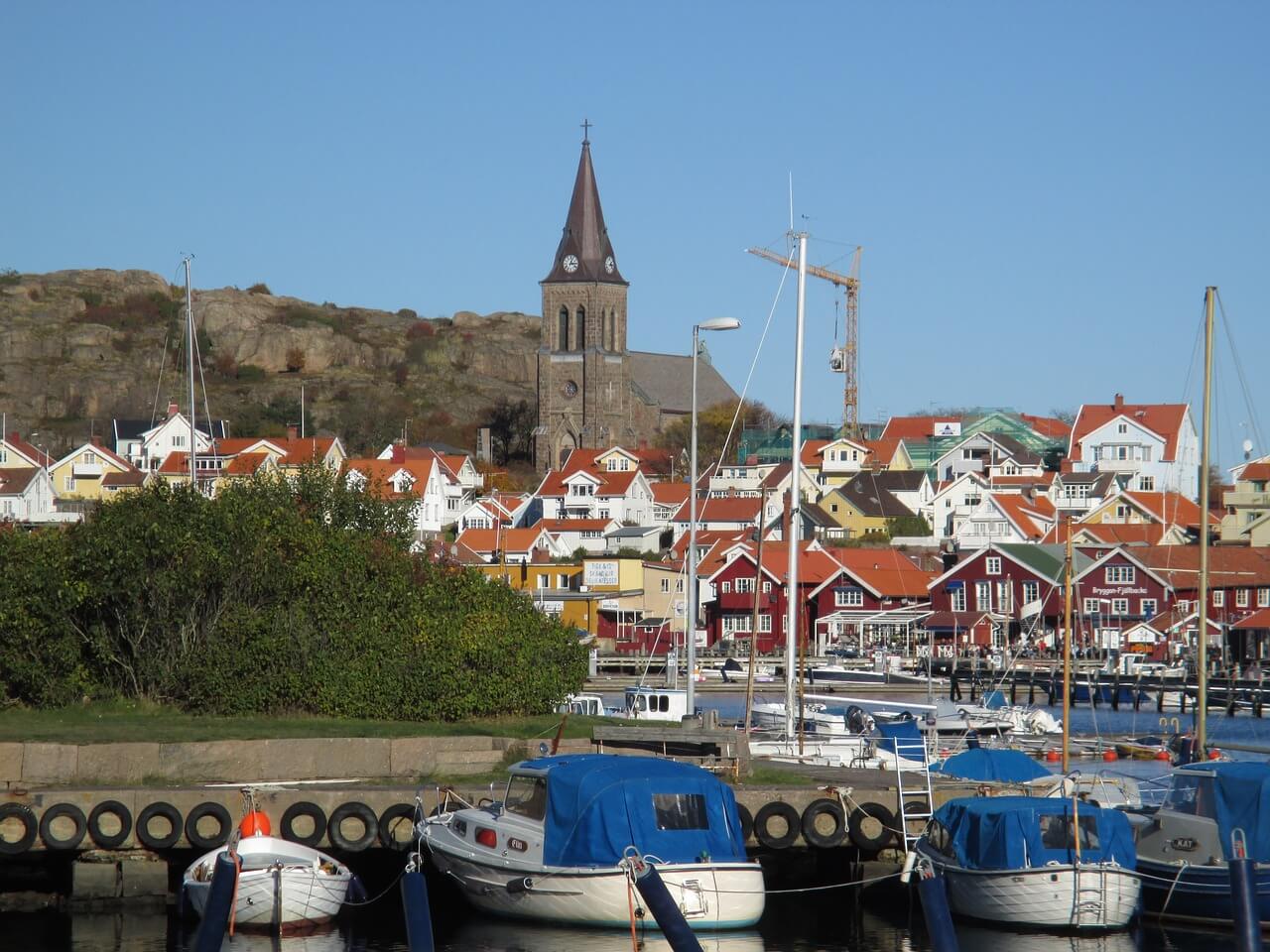 When people think of Sweden, they would usually think of Stockholm or Gothenburg, modern busy cities with vibrant skylines. Yet, hidden in the country's vast landscapes, you will find quaint small towns full of charming history, and plenty of cultural delights. This guide will shine a spotlight on some of the best small towns in Sweden that should be on every traveller's itinerary. Of course, it wouldn't be a full experience if you don't stay on the towns' farm and explore the area!
1. Fjällbacka
This stunning coastal town on the west coast of Sweden offers unbelievable views of the archipelago. See the image above! Fjällbacka's vibrant harbor area is the heart of the town. Filled with a variety of restaurants and cafes, though not many, this is a great place to taste fresh seafood. Don't forget to explore the local boutiques and shops too. Of course, you can also enjoy the archipelago with a guided boat tour.
Don't miss the "Kungsklyftan", a massive rocky gorge that you can hike under. The gorge is over 200 meters long and divides the 70 meters high "Vetteberget" mountain into two parts. Halfway through, you will walk under the four mighty boulders that were jammed in the gorge ages ago. Afterwards, you will find stairs leading to the viewpoint on the top of "Vetteberget." The hike is physically demanding.
2. Rättvik
Located in the most beautiful region of Dalarna, Rättvik offers a taste of authentic Swedish culture and natural landscape. This picturesque town lies on the eastern shores of Lake Siljan, a lake that is created by a massive meteor. The views here is breathtaking and there are plenty of outdoor activities to do, such as canoeing, hiking, mountain biking, and fishing.
You must take a stroll on Rättvik's long pier, "Långbryggan", which extends more than 600 meters into Lake Siljan. There are no distractions on the narrow wooden pier, you will be alone with the amazing lake view. At the end, there is a round platform, where you can rest with cool breezes hitting your face.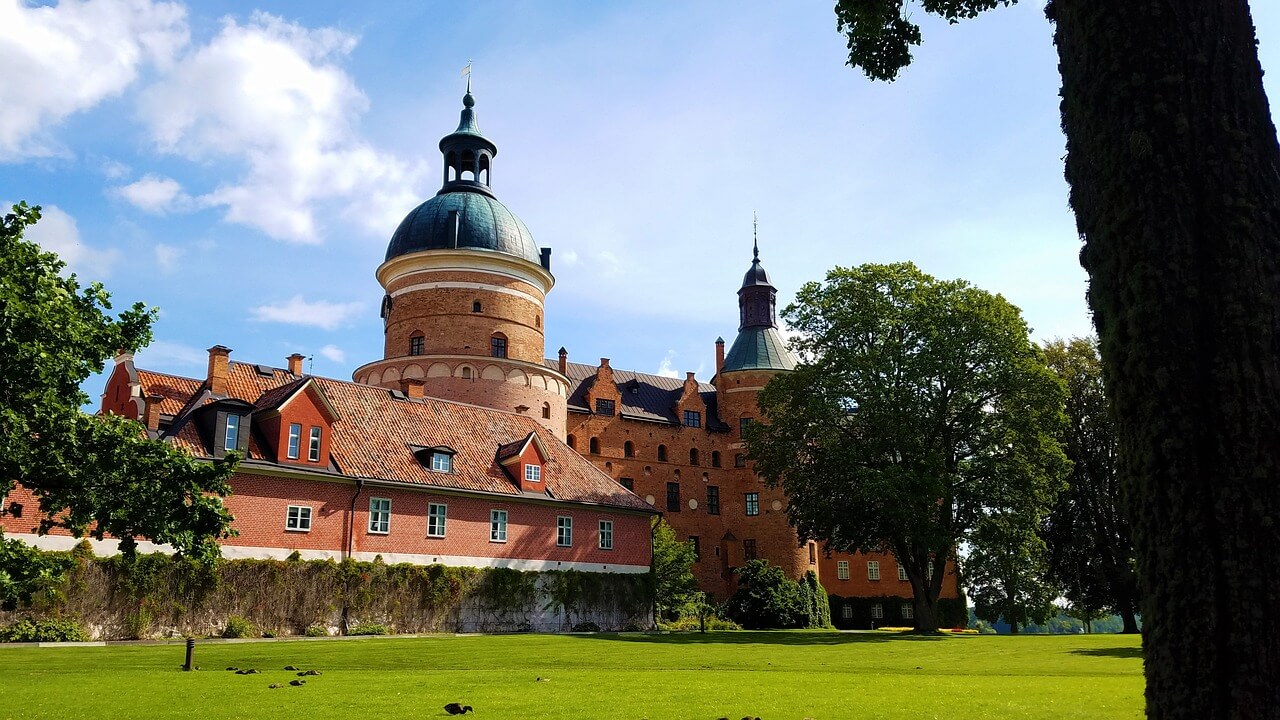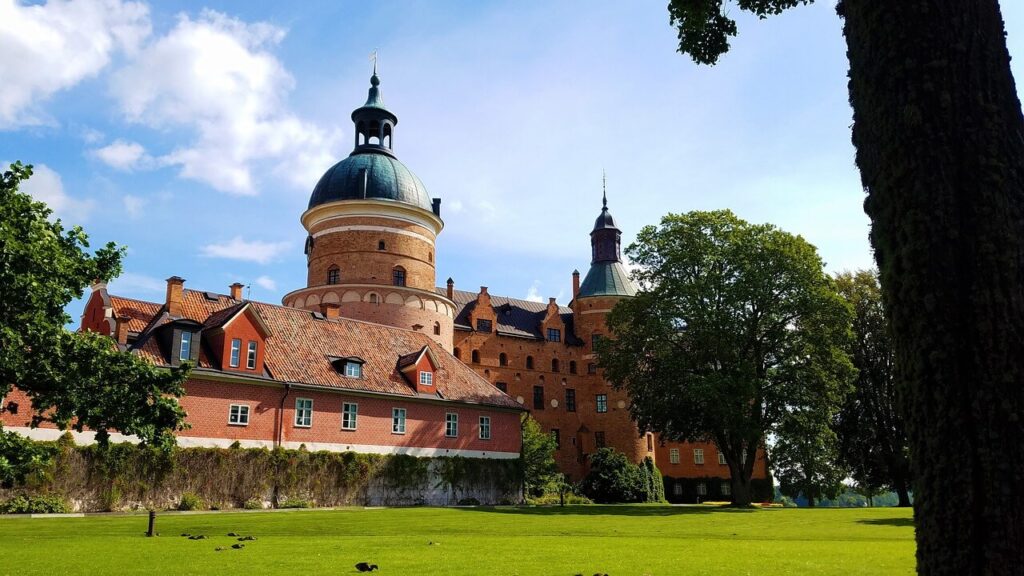 3. Mariefred
Home to the majestic Gripsholm Castle, Mariefred is known for its royal charm, and is located on the shores of famous Lake Mälaren. The castle is an integral part of Sweden's cultural heritage. It was originally built as a secure fortress; however, it became the royal family's favorite residence. The king's children lived and received their education here, because they were safe from epidemics and other attacks.
Apart from exploring the castle and its beautiful gardens, you can also visit the charming Eastern Södermanland Railway station and ride steam trains, or take a leisurely stroll by Lake Mälaren. There are also various boat trips available for those who want experience the lake. The Steamer Mariefred travels between Stockholm and Mariefred, and and journey takes around 3-5 hours.
4. Ystad
Located in Skåne, the southernmost region of Sweden, Ystad is a delightful small town known for its well-preserved medieval buildings. Walking through the cobblestone streets lined with half-timbered houses feels like stepping into a storybook. Ystad is also the setting for Henning Mankell's crime novels, which later had a Netflix adaptation, featuring Inspector Kurt Wallander, making it a must-visit for literary and tv series fans.
The Medieval Monastery takes you through Sweden's cultural development over the years. It has been a place of worship, a hospital, and a school in its 750-year history. Today, it's a museum where you can learn more about Ystad. Or you can relax on the many sandy beaches nearby. The most popular and beautiful beach is "Sandhammaren." There you can take a refreshing swim during summer to cool down, or simply admire the stunning view of the ocean.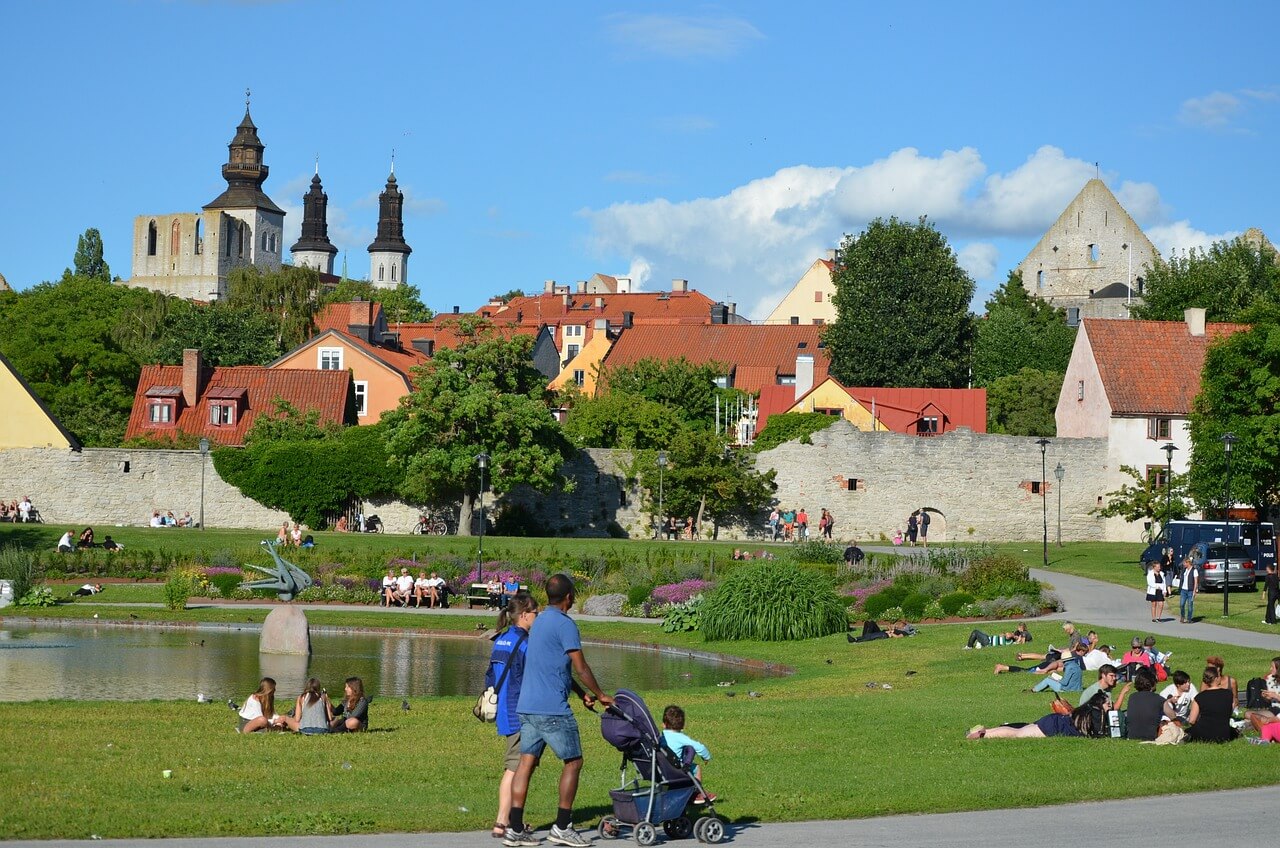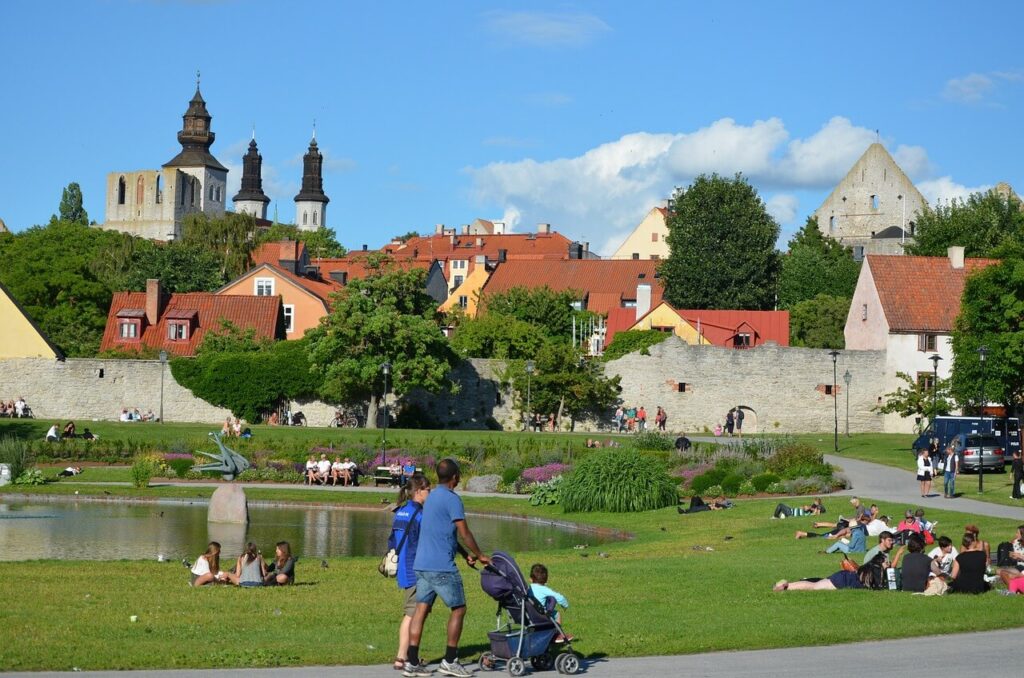 5. Visby
On the island of Gotland lies Visby, a medieval town characterized by its cobblestone streets and well-preserved town walls. Visby is a UNESCO World Heritage Site and offers a unique look back in time. Climb the town walls and be rewarded with panoramic views of the area and the Baltic Sea. If you visit in August, don't miss the Medieval Week, featuring medieval re-enactments, markets, and festivals.
Feeling tired? There are numerous of sandy beaches for you to sunbathe and relax on. In fact, Visby is one of the most popular summer destinations to visit by both travelers and locals. Here you can also taste the unique saffron pancake, and many other delicious dishes.
6. Furudal
You could say that Furudal is a small town that could represent Sweden, especially when you visit during Swedish holidays. It is very picturesque and offers a unique and immersive experience in the Swedish countryside. One of the major attractions is the "Ärteråsens fäbodar", one of Sweden's largest preserved dairy farms. The wooden huts and the surrounding natural beauty create a peaceful setting. Further up the road, there is also a lookout tower that offers a fantastic view of the forest.
Furudal is a paradise for nature lovers. Take a hike through the lush forests or rent a canoe to explore the tranquil lakes. The surrounding countryside offers excellent opportunities for bird watching, hiking, swimming, fishing, and foraging for wild berries and mushrooms.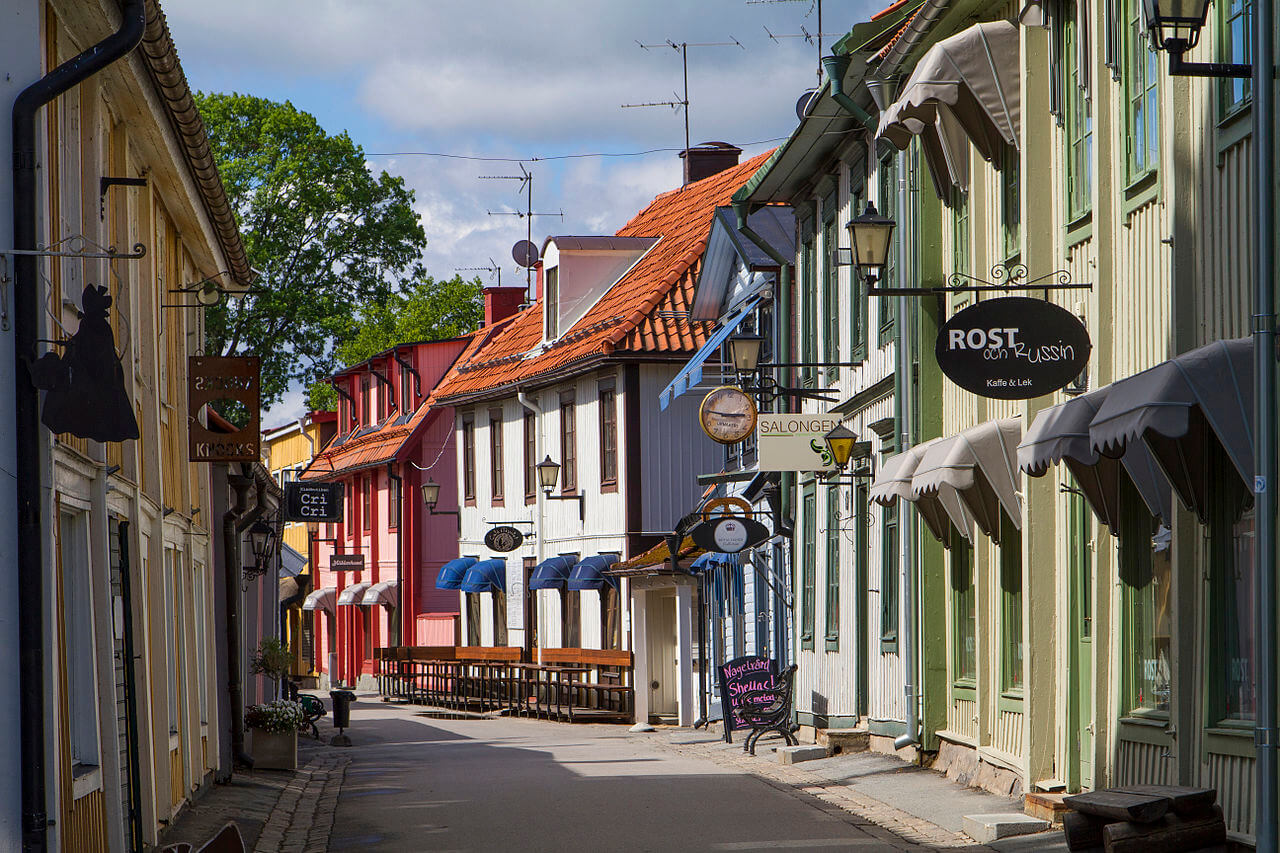 7. Sigtuna
Sigtuna, often referred to as Sweden's oldest town, has a rich historical background. Founded in 980 AD, the town features charming old wooden buildings, rune stones, and historic churches. Sigtuna was the first capital of Sweden and the first place to mint money. It is not far from Stockholm, so it is perfect for a day trip.
Don't miss the Sigtuna Museum, where you can learn more about the Viking Age and the medieval period. Its exhibitions are a deep dive into Sigtuna's vibrant history. Additionally, the museum's garden hosts several runic stones, a testament to the town's Viking past.
8. Emmaboda
Emmaboda may be small, but it is of great cultural significance. Emmaboda is in the heart of Småland, known for its vibrant arts scene and the surrounding natural beauty. Visit the local art galleries and glassworks studios, which reflect the region's glassmaking tradition. Some of the world's best glass is made here.
You can try glassblowing in the glass factories, or experience "hyttsill", an old Swedish tradition of socializing and eating herring that dates back to the heyday of the glassworks. Otherwise, venture into the nearby forests for a peaceful hike or visit one of the many lakes for a relaxing day of fishing or swimming.