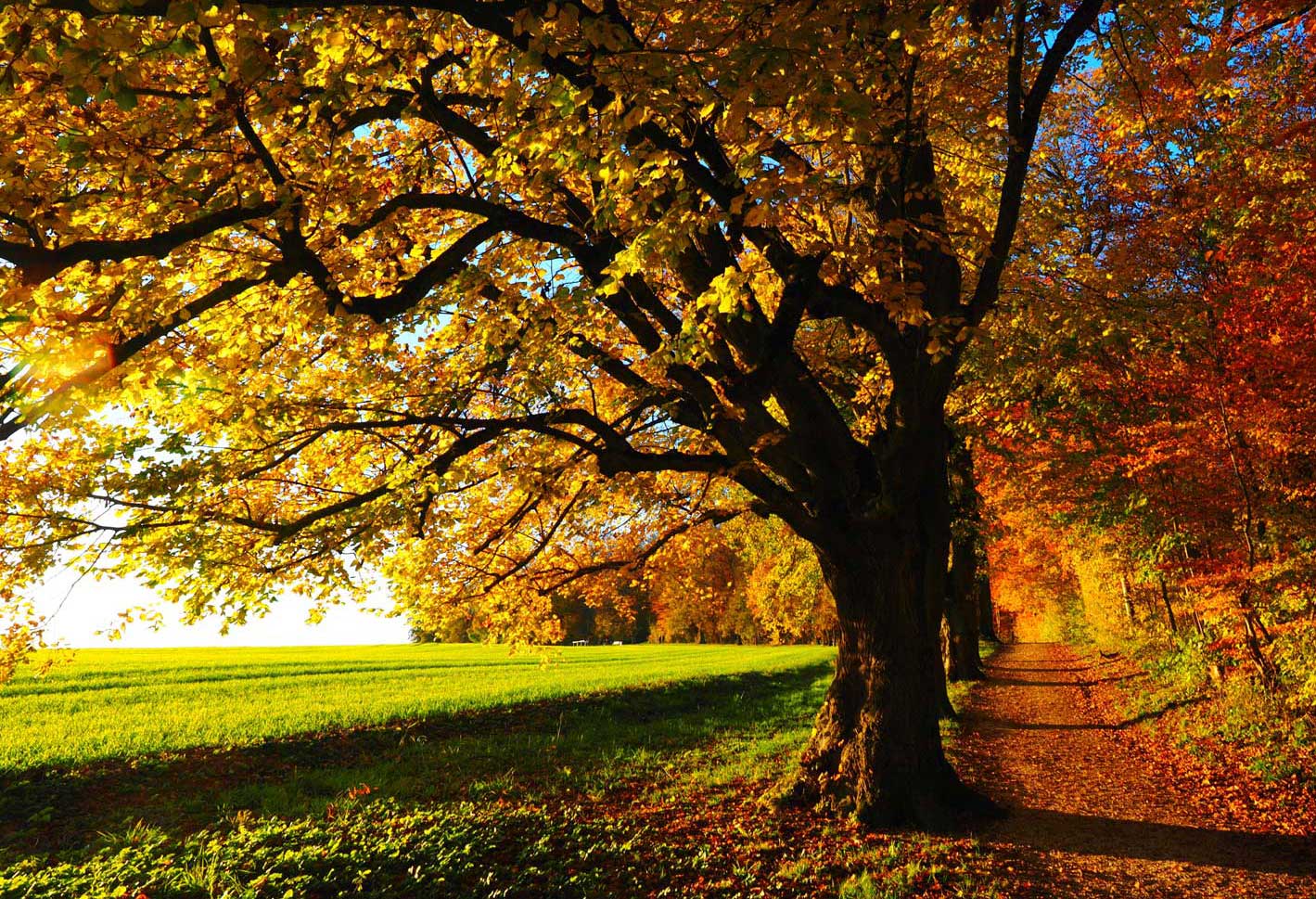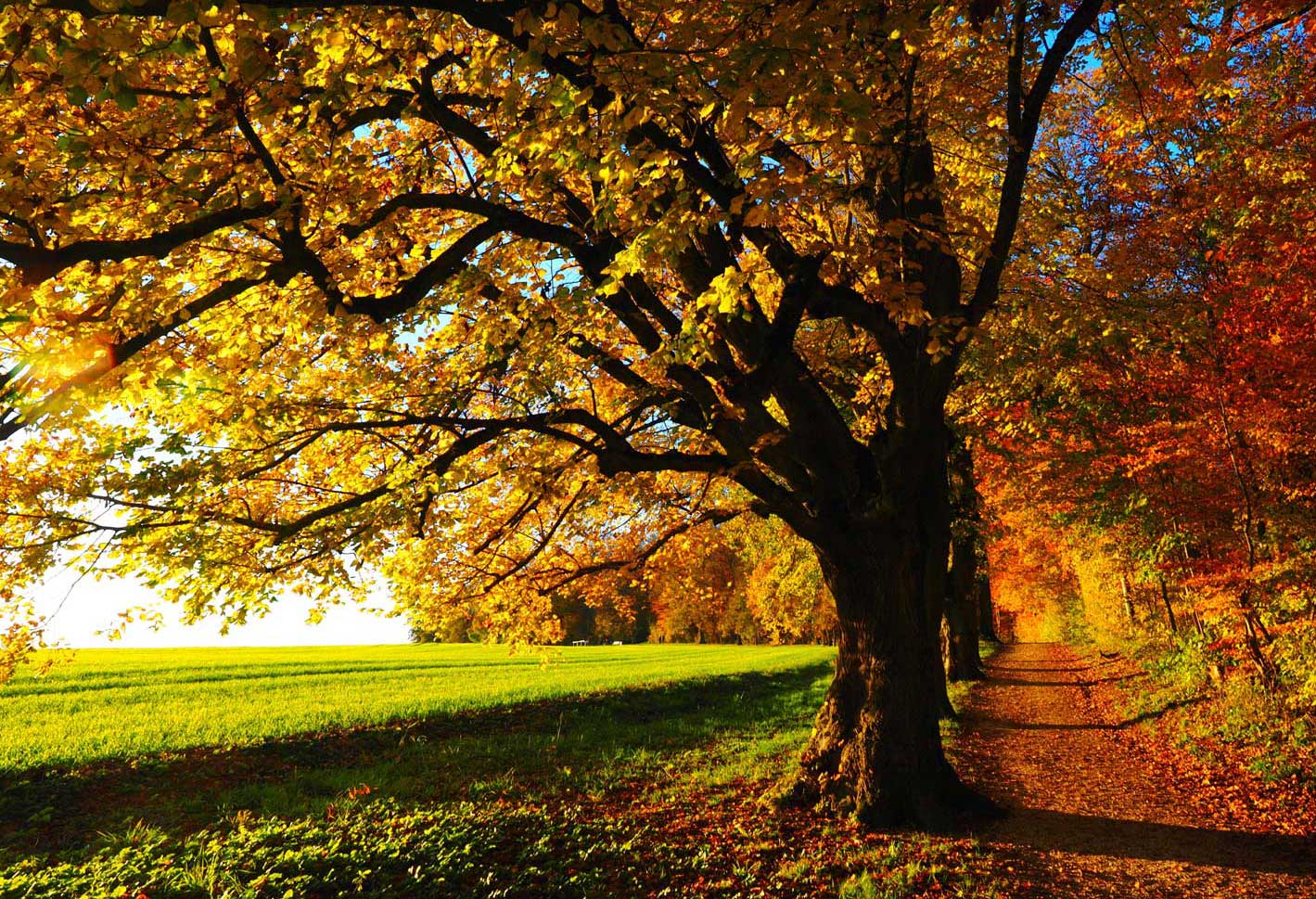 Sweden's second-largest city, Gothenburg, is undeniably vibrant and filled with culture, but sometimes the allure of new adventures calls. Lucky for you, there is a treasure trove of short trip destinations within a car, train, or bus ride away. Whether you are looking for beautiful landscapes, exploring old towns, or seaside relaxation, these weekend trips from Gothenburg offer a little slice of Swedish heaven.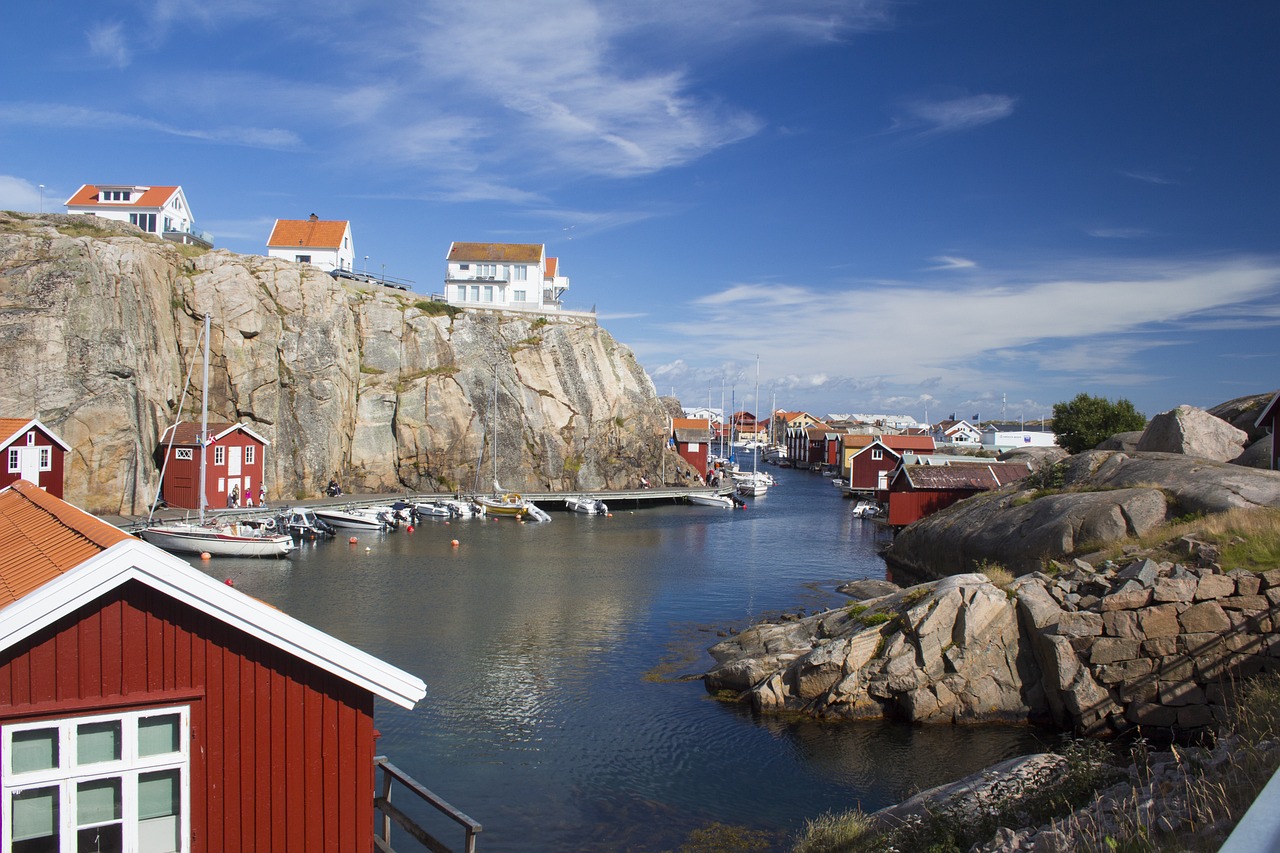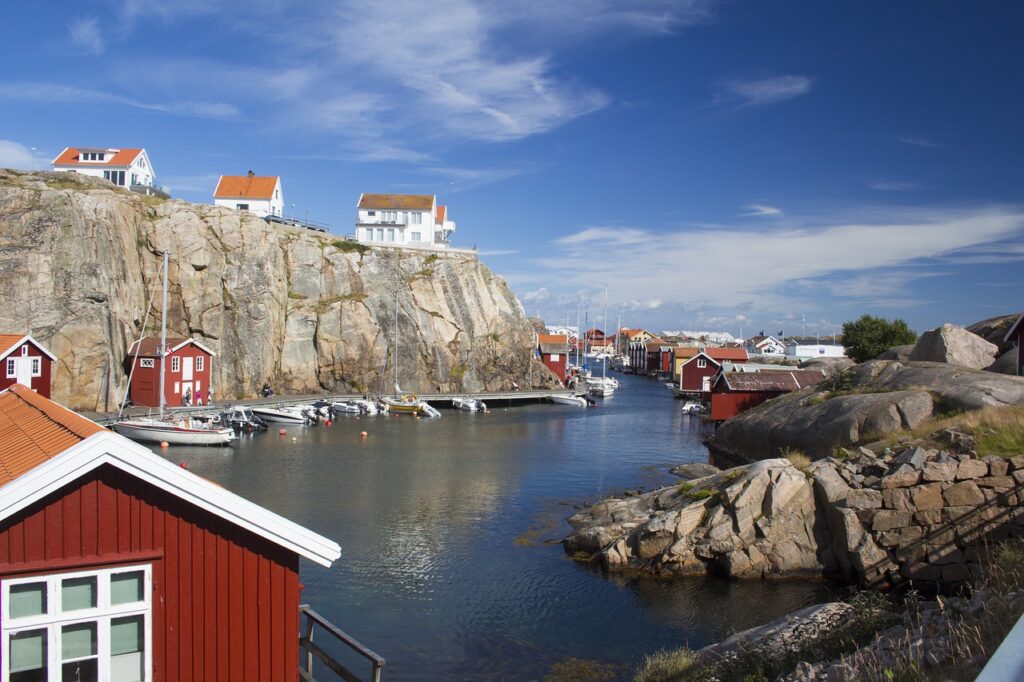 Bohuslän Archipelago
Just north of Gothenburg lies the Bohuslän Archipelago, an impressive archipelago over 8,000 islands dotted around. From picturesque Fjällbacka to Tjörn, renowned for its Sculpture in Pilane park, Bohuslän promises fresh seafood, crystal-clear waters, and a rejuvenating maritime atmosphere. You must try the famous Bohuslän blue mussels!
Beyond its shimmering waters and stunning islands, Bohuslän is a hub of genuine Swedish traditions. The towns of Lysekil and Smögen are popular for their seafood safaris, where you can catch and dine on fresh mussels, oysters, crayfish, and such. The region's granite cliffs and intricate coastline offer countless hiking and kayaking opportunities. Moreover, for art enthusiasts, the Sculpture in Pilane Park showcases remarkable contemporary sculptures in historical landscapes.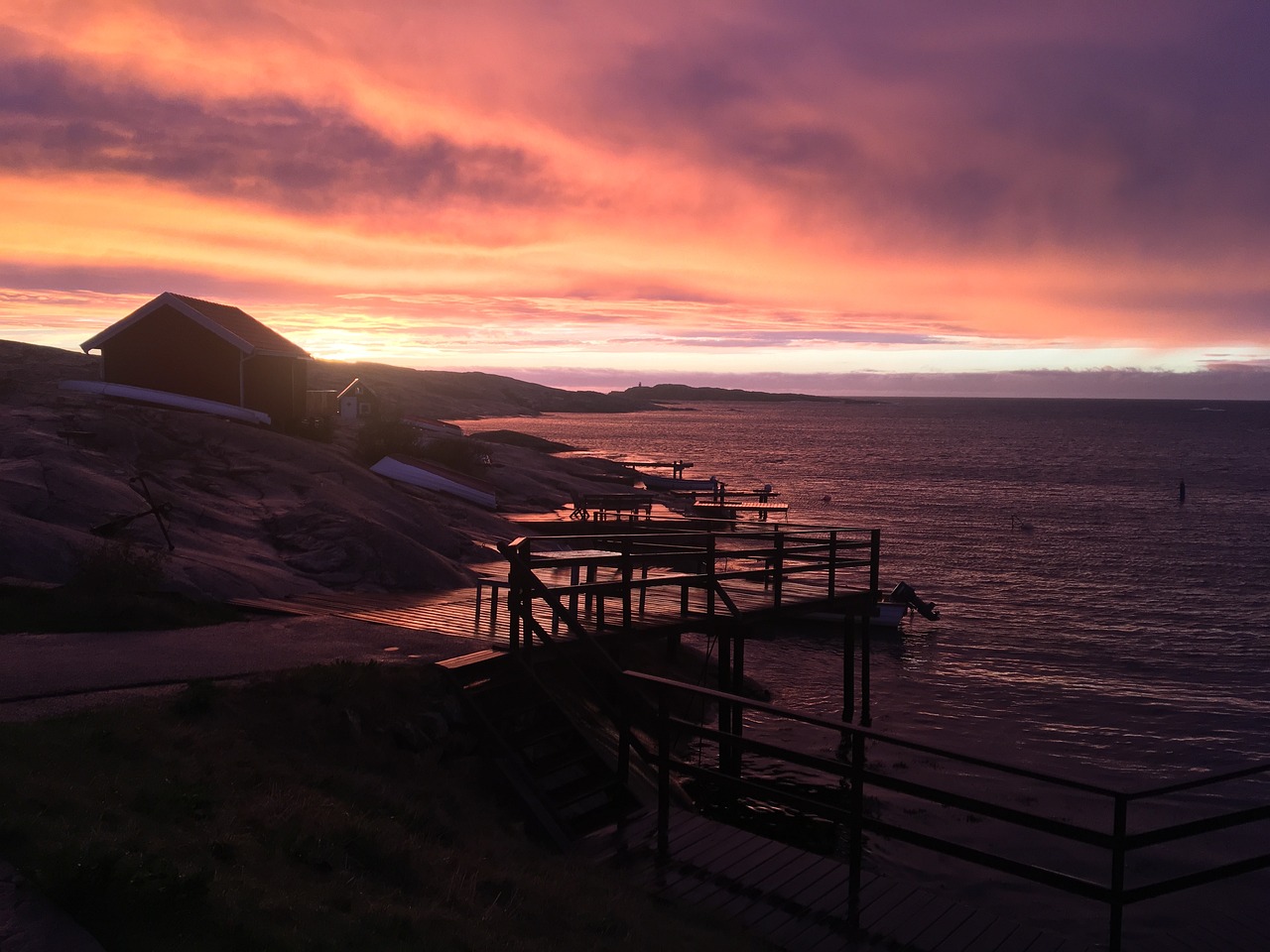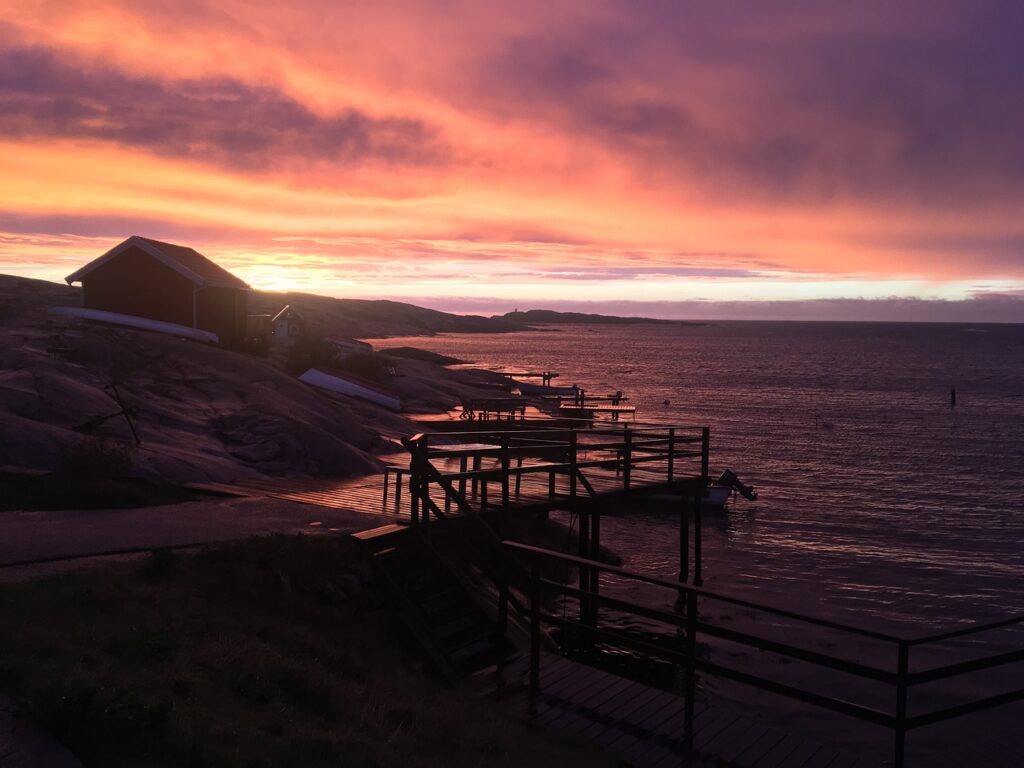 Smögen
Smögen stands as one of the most iconic and visited islands in the Bohuslän archipelago. Famous for its wooden boardwalk lined with vibrant boathouses, Smögen offers the perfect backdrop for an Instagram worthy shot. The "Smögenbryggan" boardwalk is alive with restaurants, cafes, and shops selling traditional handicrafts.
Dive deep into Smögen's marine life with seafood safaris. Whether you are indulging in a fresh seafood platter or pulling up a lobster cage from the deep blue, the town's marine offerings are unbeatable. You can also explore the surrounding islands on a day trip. Kayak through tranquil waters, hike along scenic trails, or bask in the sun on a secluded beach. Smögen is a hidden gem waiting to be discovered.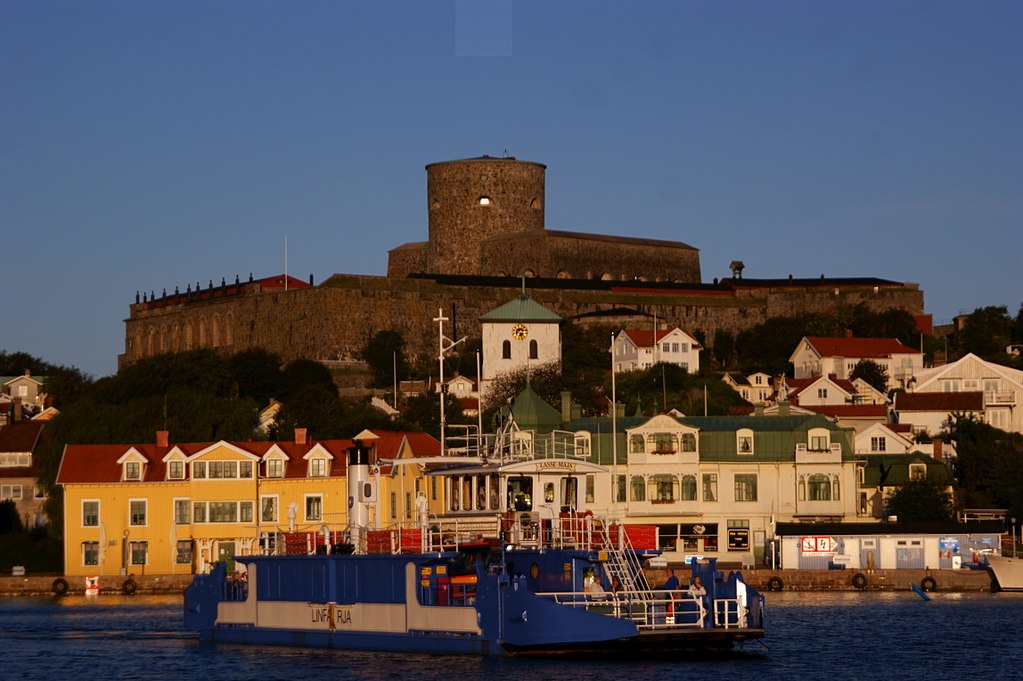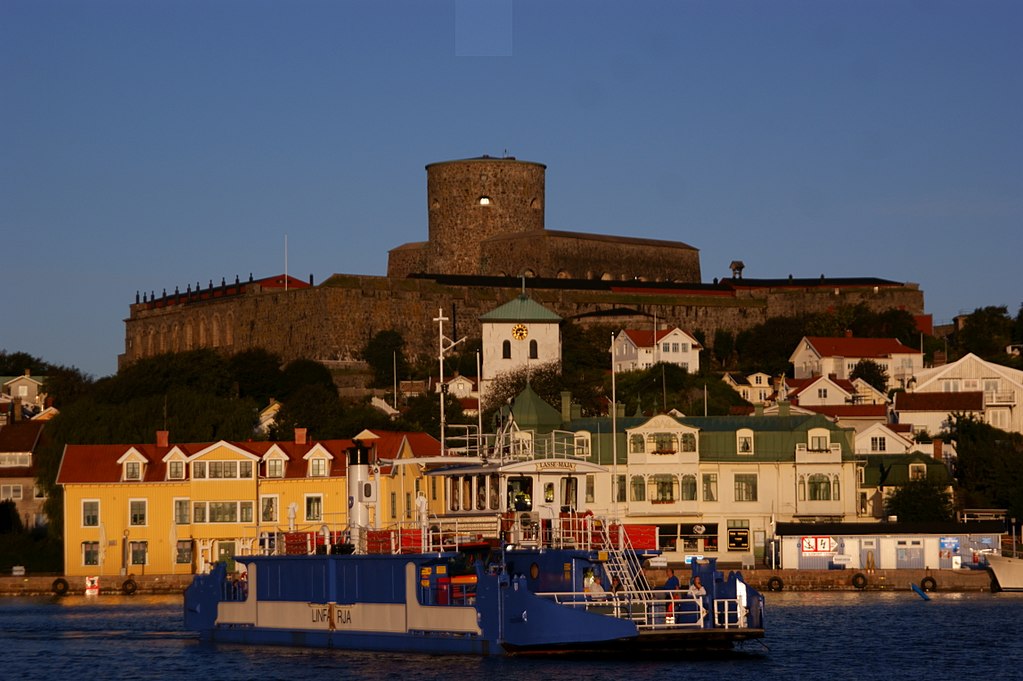 Photo: Wazeld
Marstrand
Only an hour's drive from Gothenburg, Marstrand has a rich history. As you explore the majestic Carlsten Fortress and stroll along the harbor, you will understand why Marstrand has been a beloved escape for royalty and city dwellers alike.
Marstrand's allure isn't just historical. Apart from the Carlsten Fortress, it's a hotspot for sailing events, including the annual Match Cup Sweden. You can also take a short ferry to Marstrand's nature reserve, where there's a spot offering panoramic views of the Skagerrak sea and discover the secrets of the island. Don't forget to stop and check out the islands you pass on the way, as each has its own charm.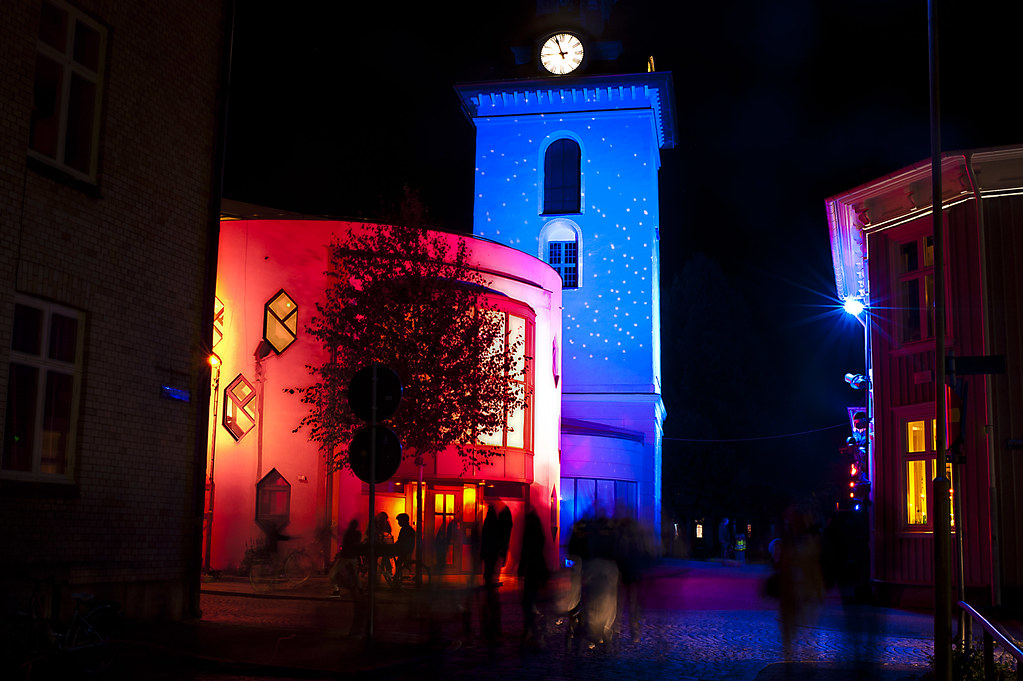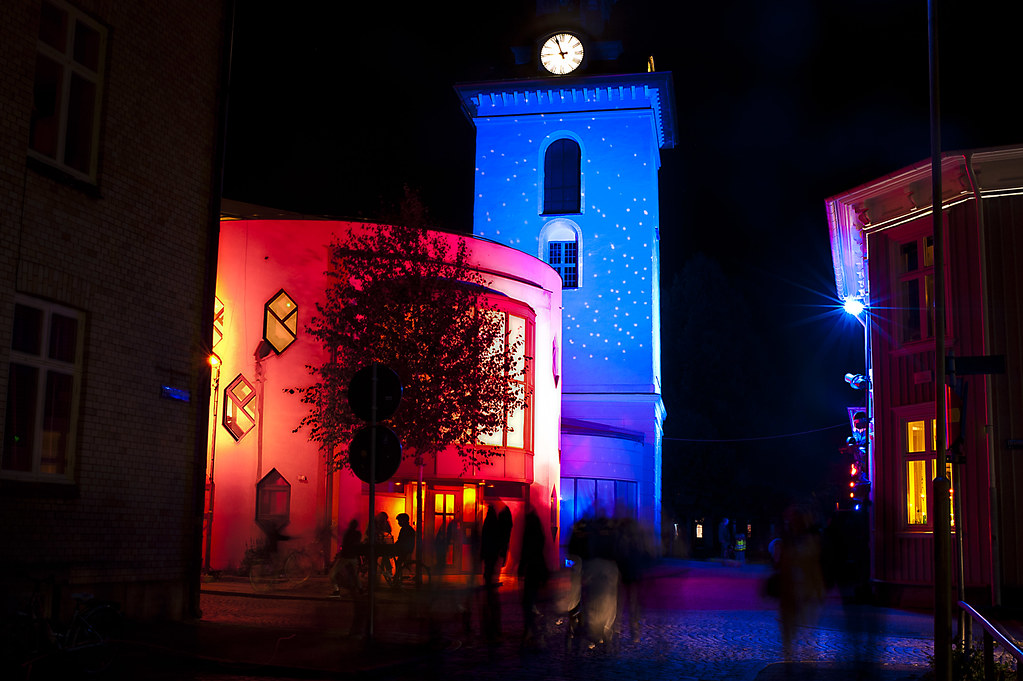 Photo: Göran Höglund
Alingsås
Within an hours' drive from Gothenburg, Alingsås is a dream come true for coffee lovers. Here you can enjoy a cup of fresh homemade coffee unlike anywhere else. Revel in the town's rich café culture, historical wooden buildings, and the vibrant "Lights in Alingsås" festival if you are visiting in October. The Nolhaga park is where to locals gather during summer to relax and cool down.
The "fika" tradition (coffee break) is taken very seriously here. The town has the highest density of coffeehouses in Sweden. Its cobblestone streets are perfect for leisurely strolls, absorbing its 18th-century charm. During "The Lights in Alingsås" festival, international lighting designers illuminate the town, making nighttime walks magical.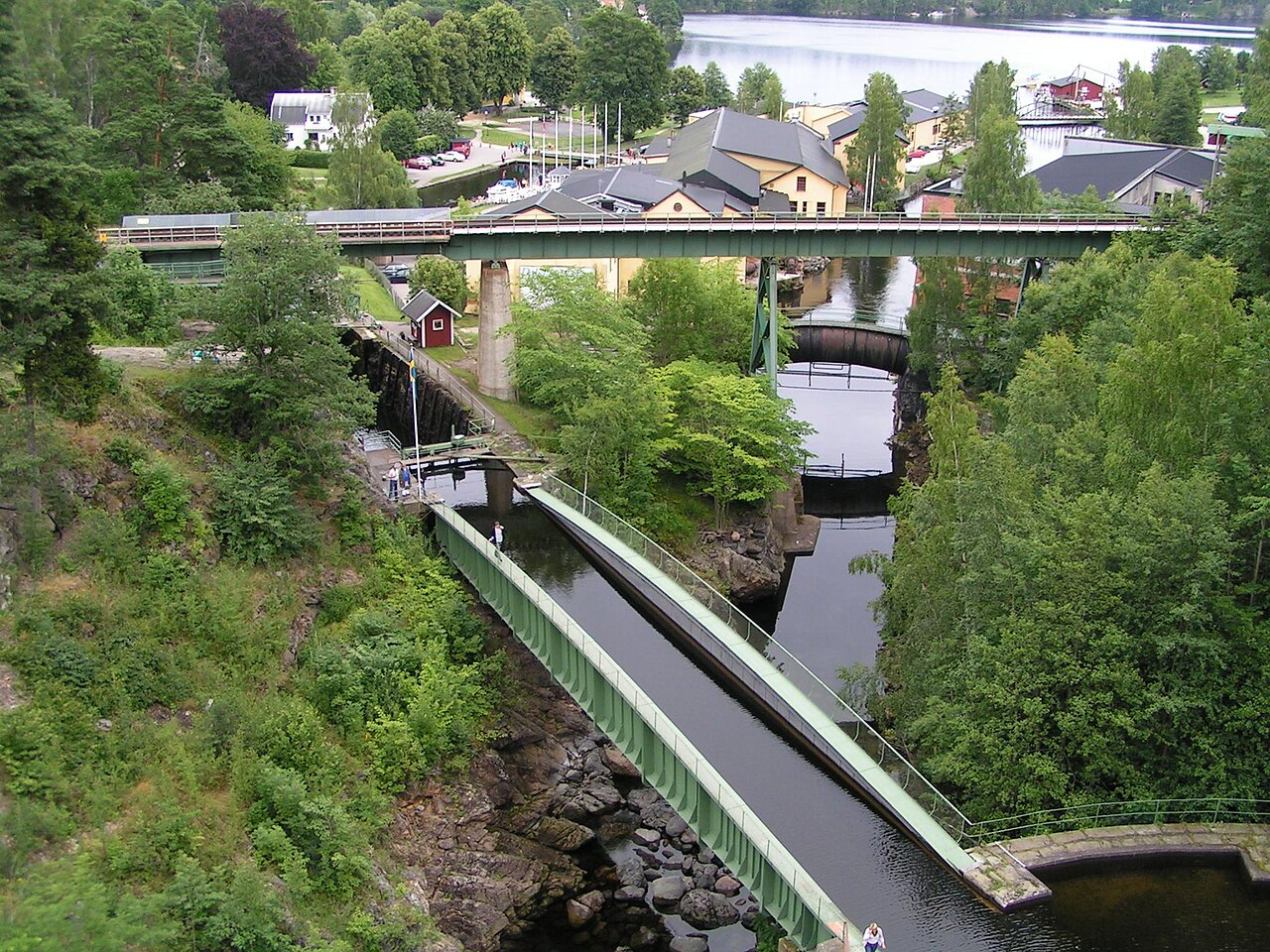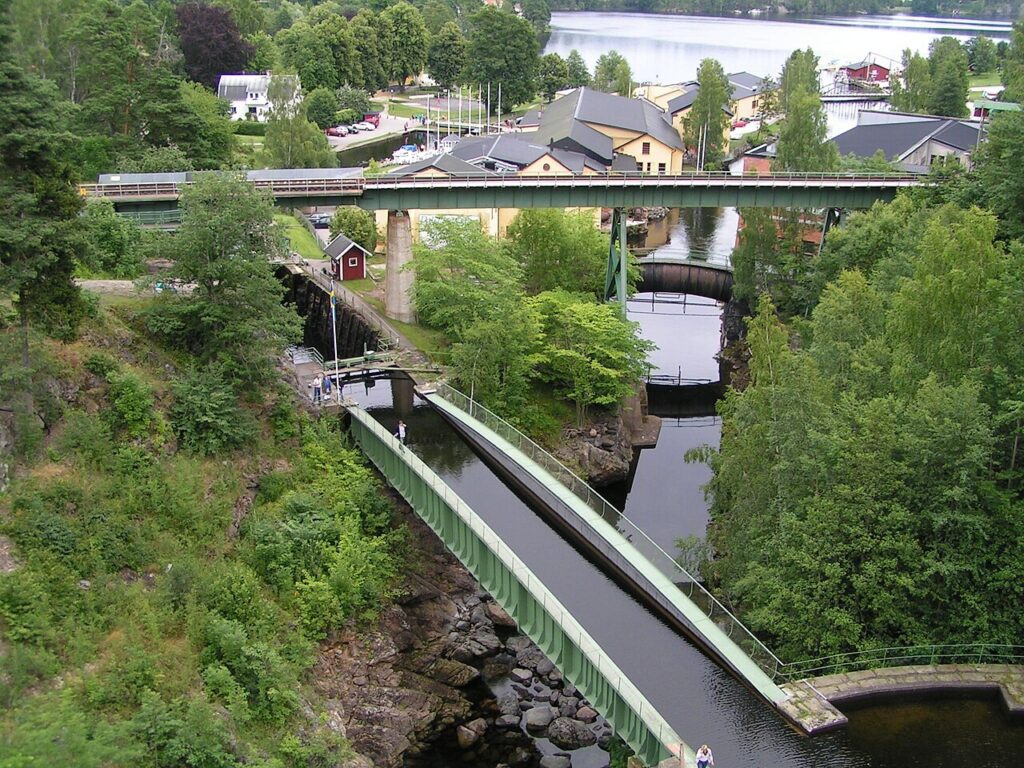 Photo: Jan Krutisch
Trollhättan and Dalsland
Known for its impressive waterfalls and the SAAB car museum, Trollhättan offers a unique blend of nature and industrial history. Extend your trip to Dalsland, often termed as "Sweden's Lake District", for canoeing, hiking, and the unparalleled scenery of its landscapes.
Trollhättan's famous "Waterfalls Day" event showcases the might of its waterfalls, when water is released from the hydroelectric dam. It is usually held on the third Friday to Sunday every year and offers great music, fun activities, entertaining performances, and exciting competitions.
In Dalsland, the aqueduct in Håverud is an engineering marvel worth witnessing. It is the start of a 253 km of waterway through scenic lakes. There you will find the Dalsland Canal boat tour, allowing you to experience its lakes, canals, locks, and nature at its best.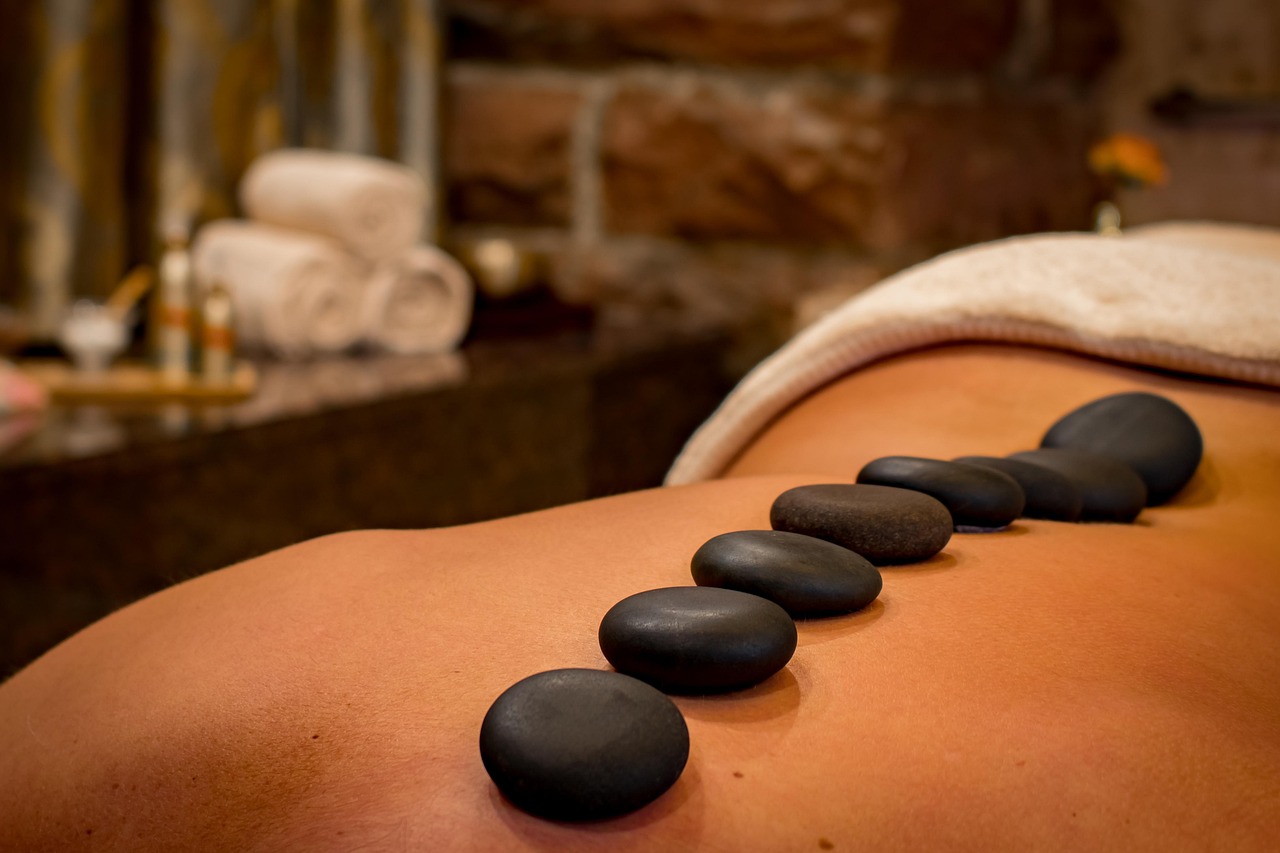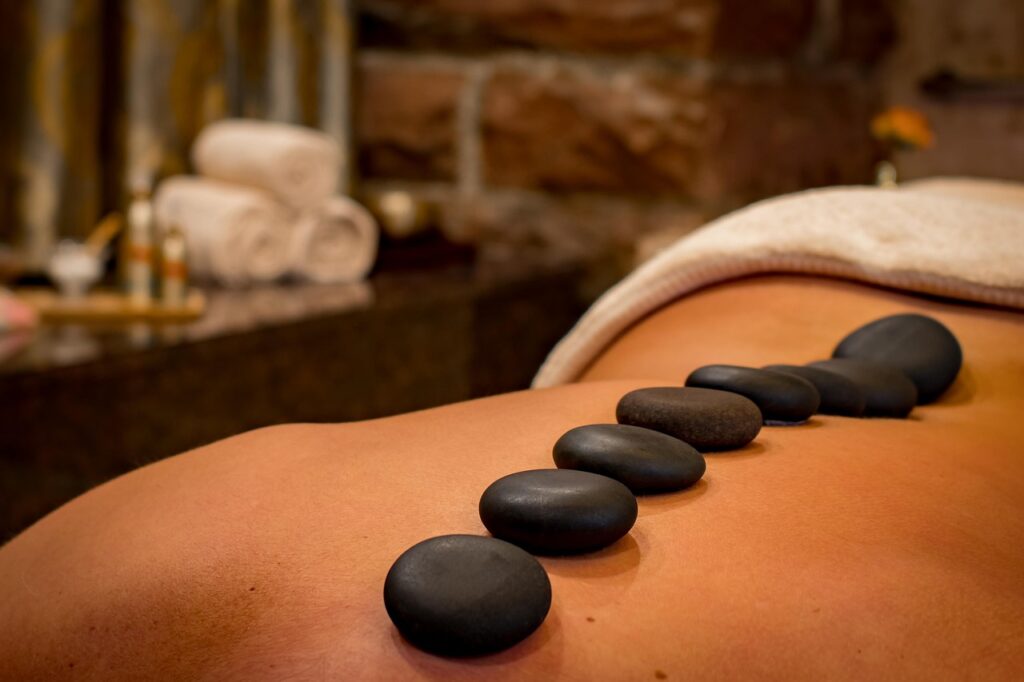 Varberg
Relax in the historical Varberg. Its seaside castle, dating back to the late 13th century, is a stark contrast to the contemporary Kallbadhuset (cold bathhouse) and spa traditions. With its windsurfing opportunities and rejuvenating wellness offerings, Varberg is a gem on the Halland coast. For example, the Varberg's hotel (Varbergs Kusthotell) offers full spa treatments and you will feel refreshed as ever afterwards.
Beyond the castle and spa, Varberg offers windsurfing, kitesurfing, and regular surfing opportunities, making it a haven for water sports enthusiasts. The town is also known for its vibrant marketplace, historical buildings, and the Bexell's Talking Stones, a unique collection of hundreds of mossy stones engraved with bits of philosophy, literature, and random messages.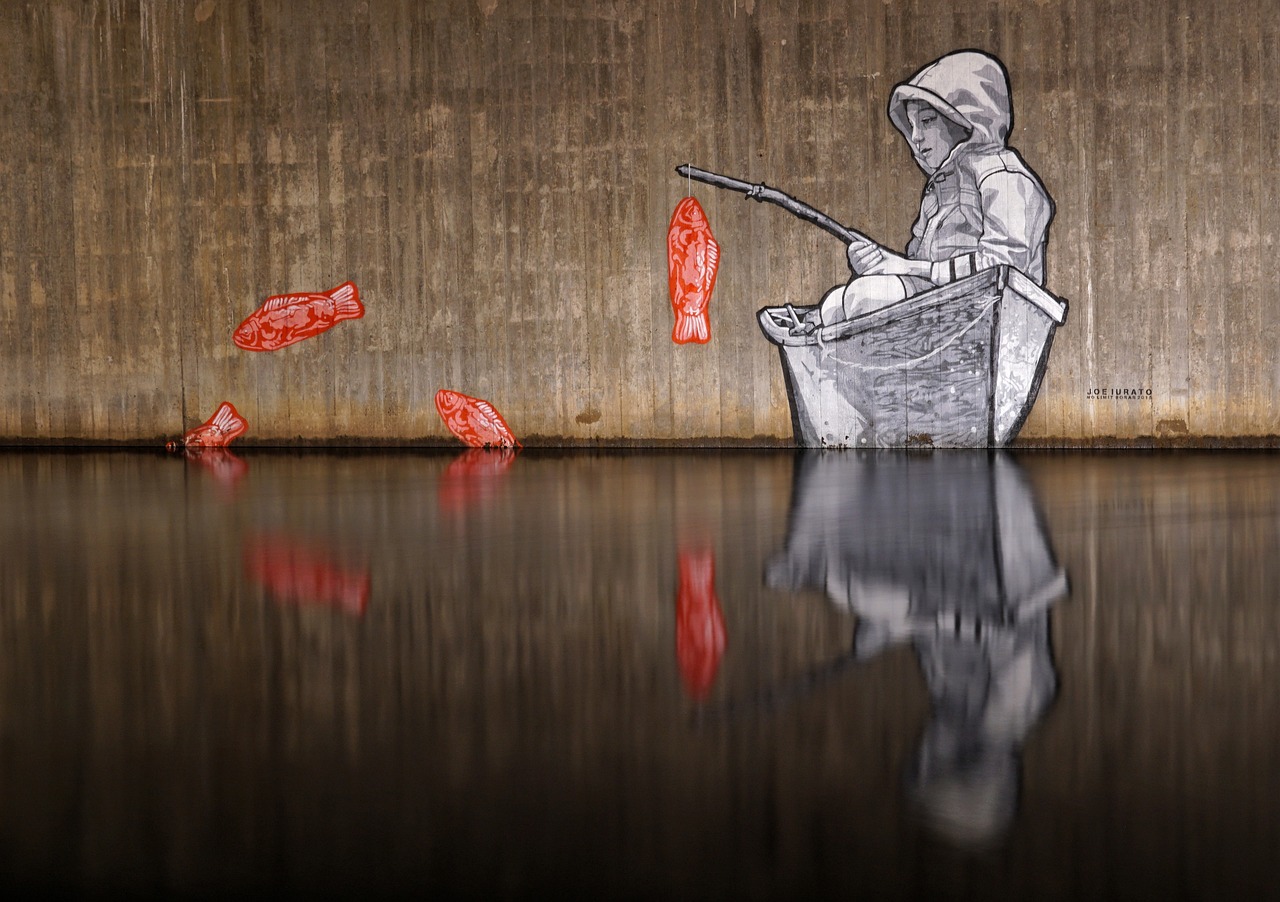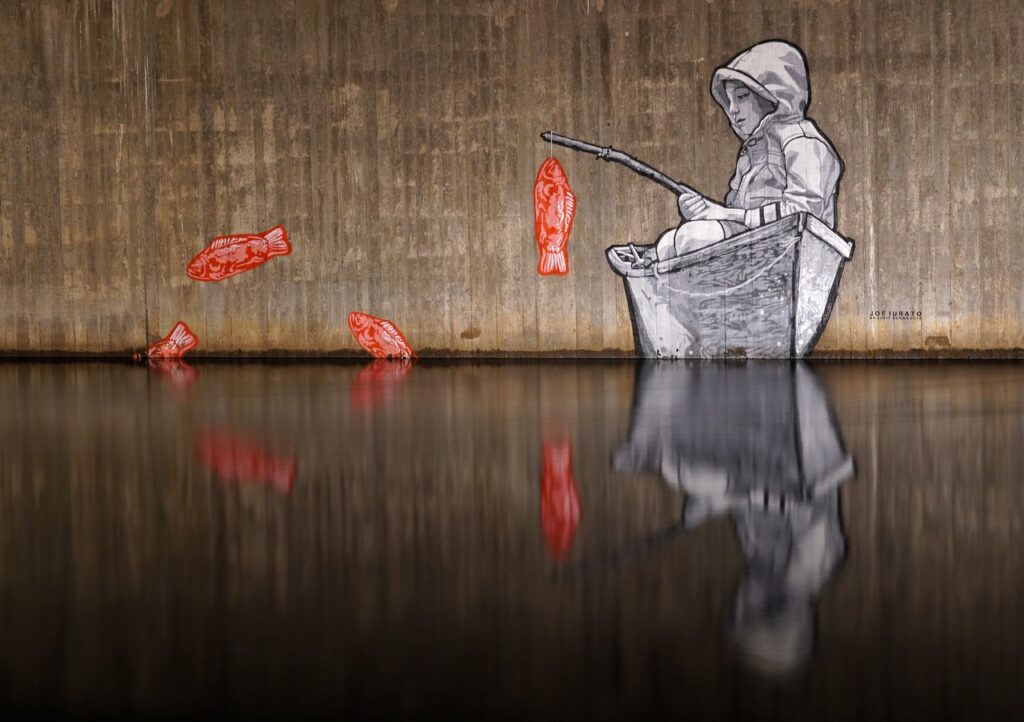 Borås
An art lover's paradise, Borås boasts remarkable street art and the renowned Abecita Modern Art Museum. Families can also enjoy the Borås Zoo, home to Nordic and African animals, ensuring a delightful outing for visitors of all ages. It is one of the few zoos in Europe to see African animals.
Apart from its cultural and zoological attractions, Borås is known for its textile and design. Visit the Textile Fashion Center to learn about design innovation and textile production. The city is also home to the beautiful Stadsparken (City Park) with its mini-golf, playgrounds, and serene pond. Festivals like the international street art event, No Limit, further highlight its contemporary spirit.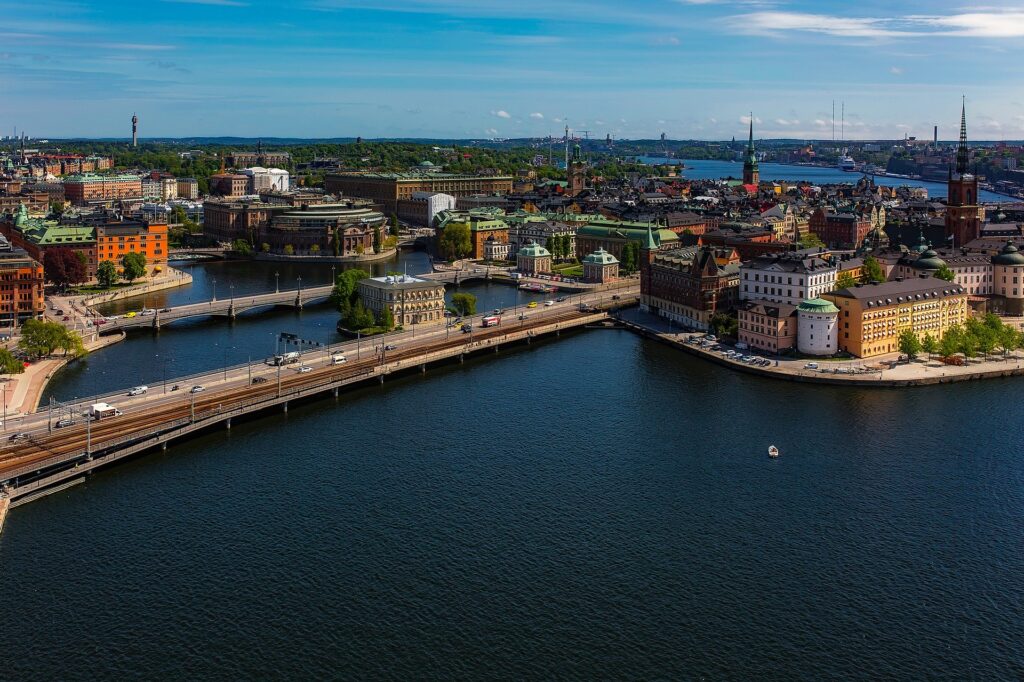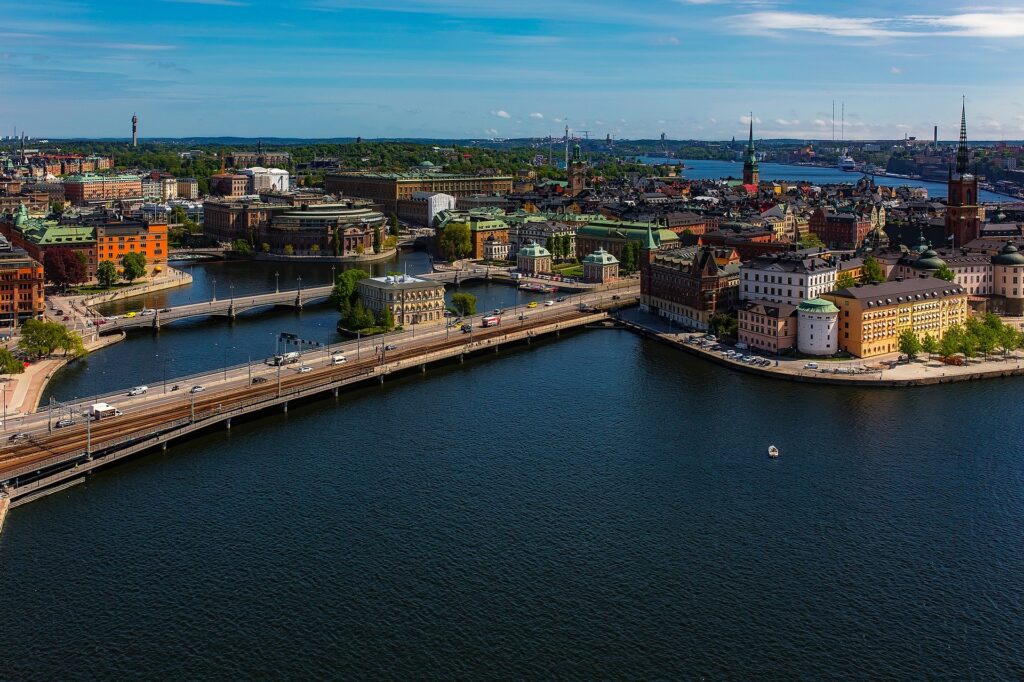 Stockholm
Of course, we must mention the country's capital, Stockholm. The Gamla Stan (Old Town) with its cobblestone streets takes you back in time. You get to experience how people lived back then, and see how Stockholm expanded. Explore the Royal Palace, many museums, Skansen (open air museum and zoo), Gröna Lund (amusement park), Stockholm Cathedral, Drottninggatan (the shopping street), and more.
Stockholm boasts the iconic Vasa Ship Museum, the contemporary Fotografiska photo museum, and the ABBA Museum and Avicii Experience for music enthusiasts. The city's cultural pulse resonates through its numerous theaters, galleries, and musical venues.
Just beyond the city limits lies Stockholm's archipelago, a collection of 30,000 islands. From the historical Vaxholm fortress to the serene beaches of Sandhamn, there is a world of exploration beyond the urban hustle.