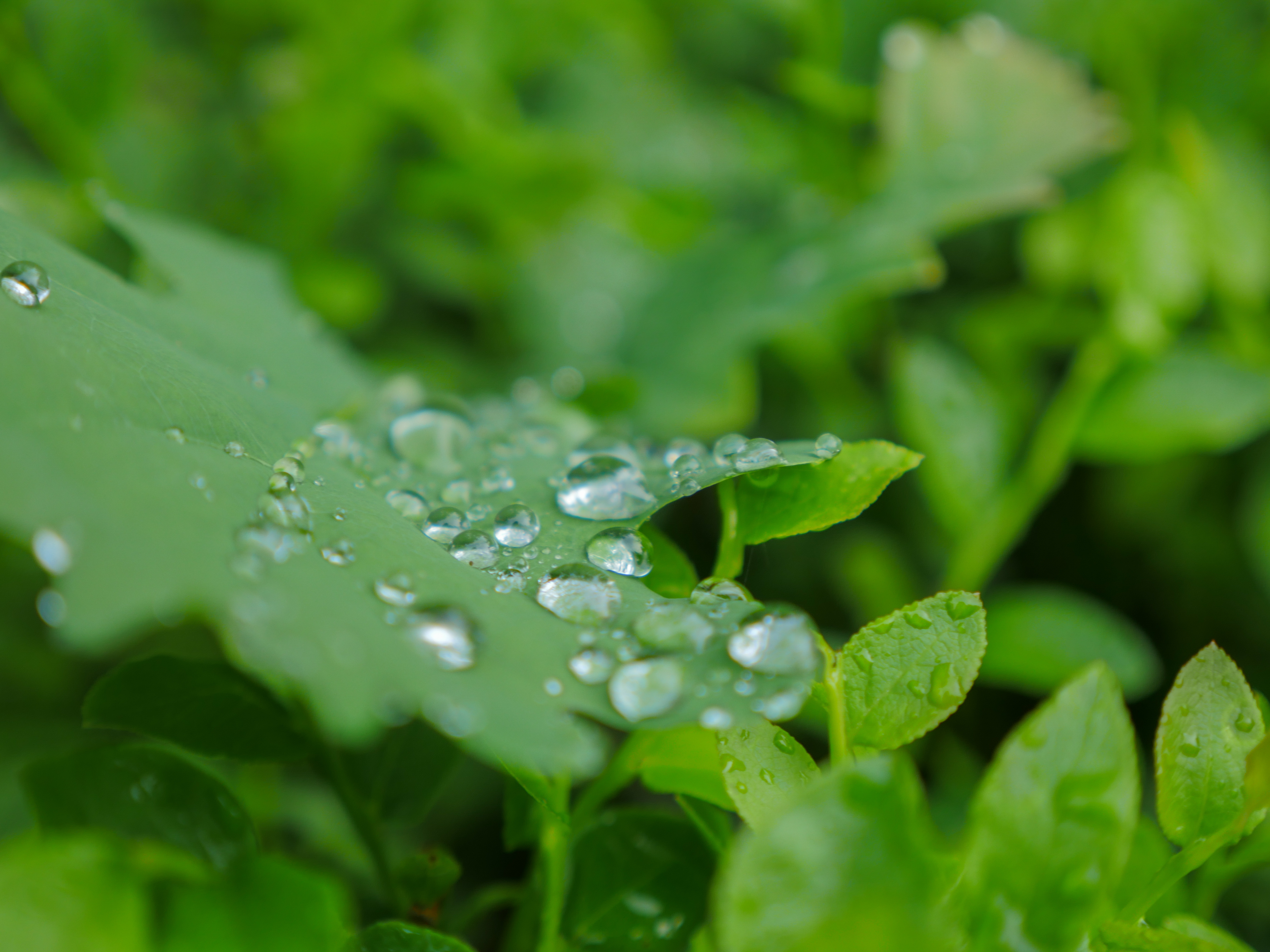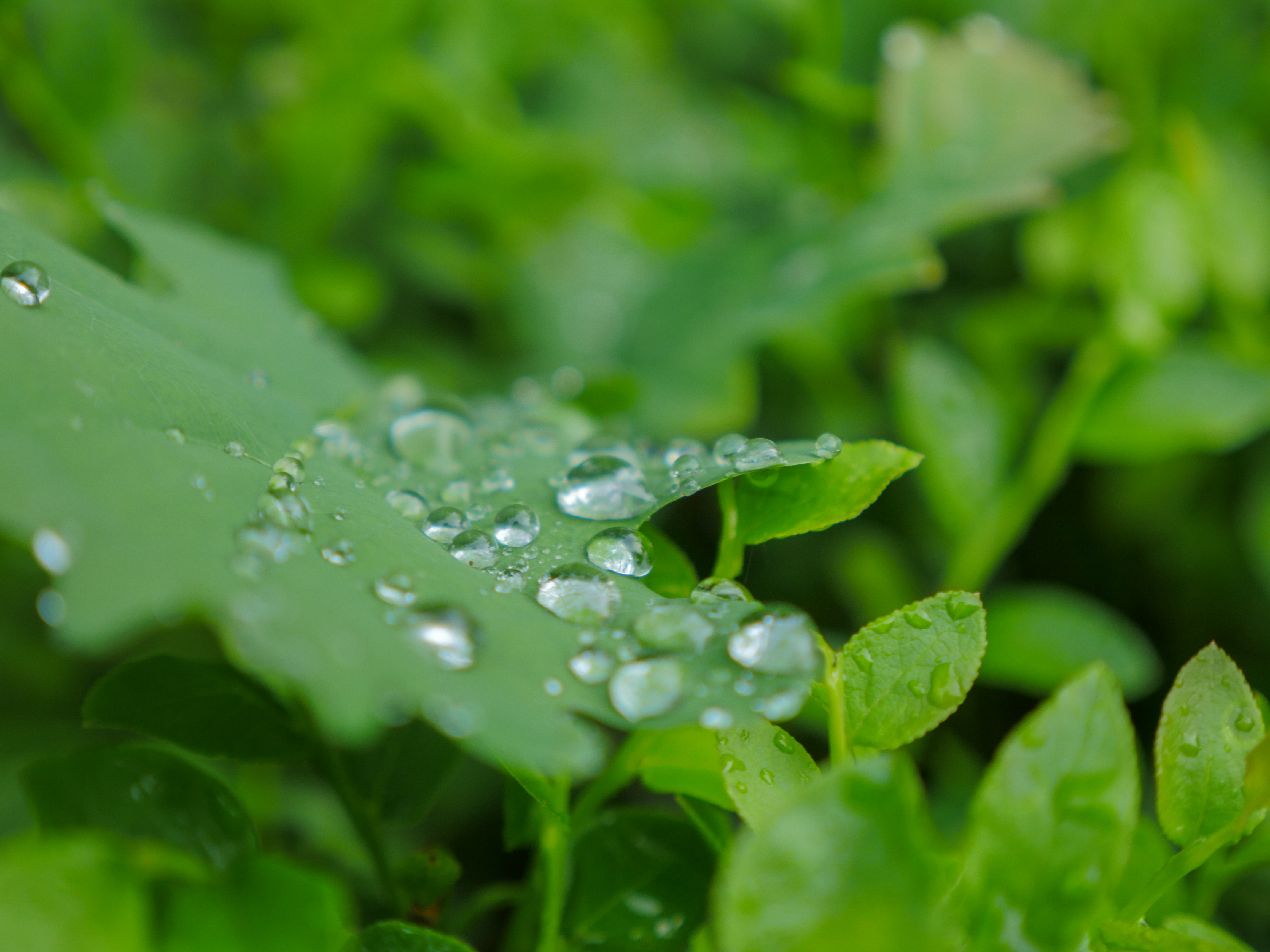 Sweden is full of nature. So much so, more than half the total land area of Sweden is covered in forests. Therefore, there's no shortage on nature reserves and national parks. If you love the outdoors, then Sweden is where you need to be!
It is easy to find and go to the well-known tourist nature places, however, Sweden is much more than that.There are so many undiscovered nature attractions in Sweden that are equally, if not more, beautiful than the areas tourists go to. We have compiled a list of spots that locals admire and offers something unique.
Nevertheless, how would you make your nature exploration even better? Answer, farm stays. Nothing beats waking up to the sounds of the countryside and having nature at your doorsteps. Staying on a working farm not only allows you to escape the daily routine, but also experience the charm of farm life holidays.
Småland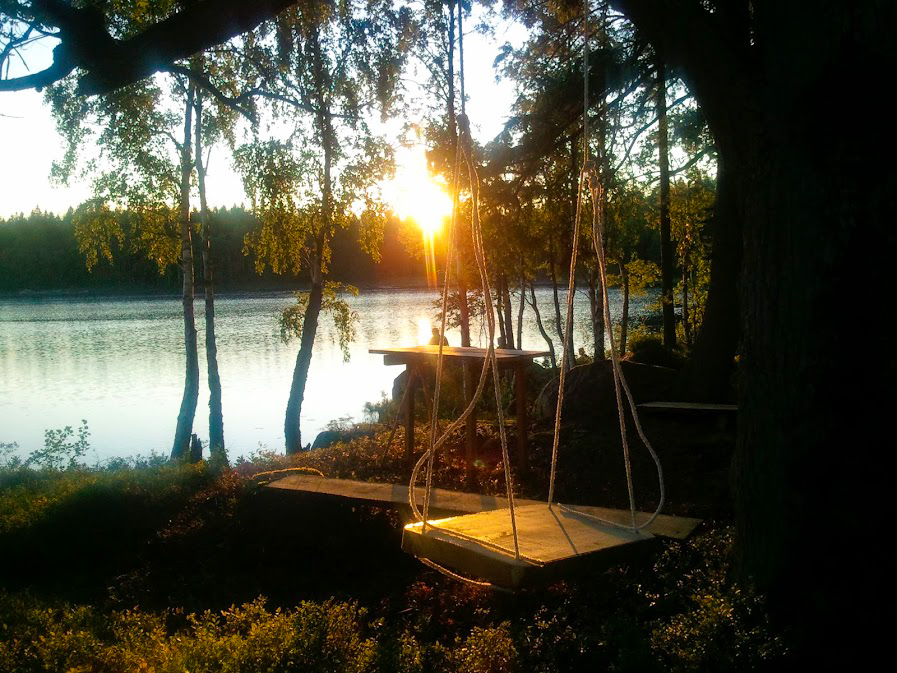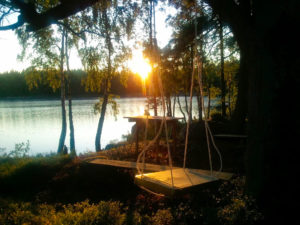 East Vättern Scarp Landscape Biosphere Reserve Area
From Småland, you can reach the two largest Swedish lakes, Vänern and Vättern. Next Vättern, there is the UNESCO declared Biosphere Reserve Area, East Vättern Scarp Landscape, which is a model region for sustainable development.
You can hike, bike and run amongst protected natural assets around the lake. Get an overview of Vättern, it is a scenery you can't find anywhere else. Otherwise, take a ferry across to the island, Visingsö, where you can walk around to explore a mini Sweden.
Västanå Nature Reserve
There are many pine trees and deep gorges in Västanå reserve. It is known for its beautiful flower blooms in spring, such as anemones, and the many unusual species that lives in the region.
The bird life is also rich in the area, making it a great spot for birdwatching! In the northern part, the river Röttleån flows through a deep ravine providing a spectacular sight.
Åsnen National Park
What makes Åsnen National Park interesting is that 75 percent of the surface consists of water, you can even call it a "Water Park". Here you can get the feeling of wilderness, the old beech forest and archipelagos with hundreds of islands will give you a glimpse of true natural landscapes.
You might even see the animals living on the islands, including moose, deer, wild boars, foxes, hares and utters hanging in the lakes.
Bohuslän/Dalsland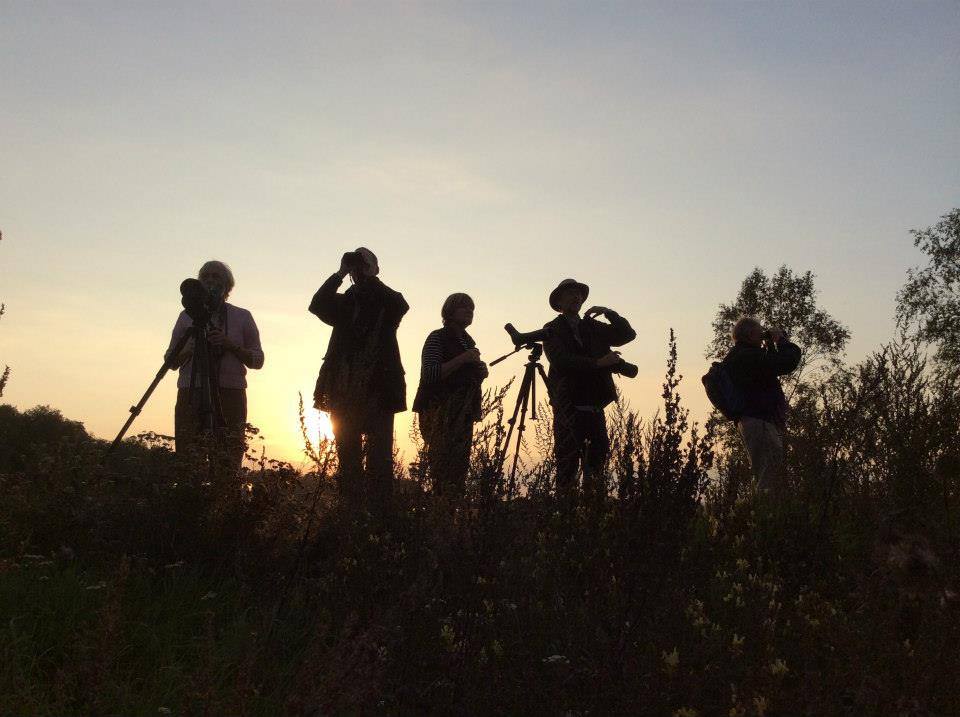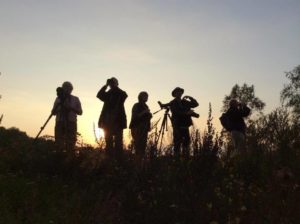 Tresticklan National Park
In Dalsland, you can experience wild undisturbed forests and the most lake-rich landscape in Sweden. Dalsland's national park, Tresticklan, you will be surrounded by three kilometers of uninterrupted and roadless forest in every direction.
When you reach the picturesque lake Stora Tresticklan, enclosed by wooded beaches, the scenery will leave you breathless. On your way there, you will find many small ponds that was formed through hundreds of years of rain.
Pilgrim Trail
You can also hike the beautiful 100km Pilgrim Trail (Pilgrimsleden) to become one with Swedish nature! Pilgrimage in Sweden lasted for about 500 years, from the year 1050, and many pilgrims came from Västergötland to continue north towards Nidaros (Trondheim, Norway).
Dalsland Canal
The 250km long Dalsland Canal takes you between lake Vänern and lake Stora Lee with fascinating view along the way. The last ice age created many long deep rift lakes and was later excavated in 1860's to connect the lakes for the purpose of transporting goods.
There's a single waterway through the deep and clear lakes, you can either rent a boat, kayak/canoe or go on the passenger boat to explore the gorgeous scenery. However, only a few kilometers of the canal is open to the public.
---
---
Farm Stay Holidays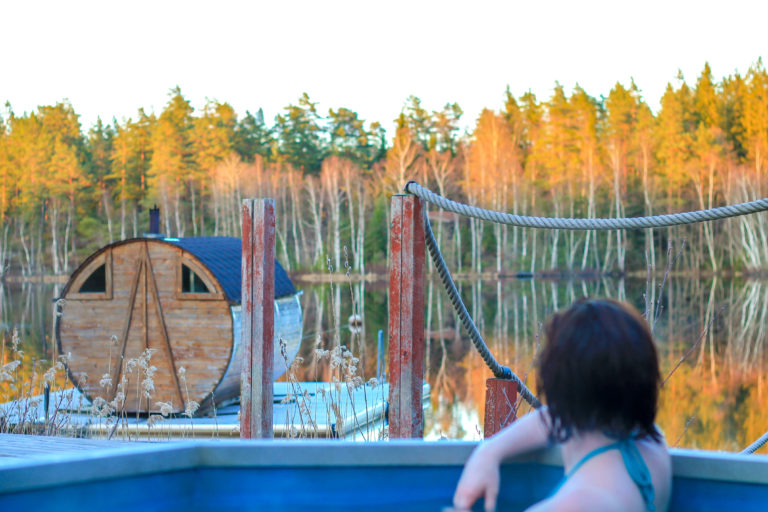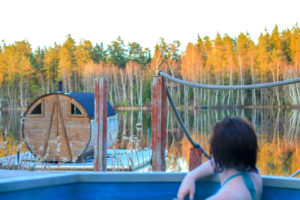 One of the best things about farm life holidays is that you get exceptional chance to reconnect with nature. Take a hike in the woods to forget about your troubles, canoe in the deep blue lakes to appreciate life or go fishing to enjoy the little things. 
There are 29 national parks and over 4000 nature reserves for you to explore. Our working farm accommodations offer hiking trails, and canoe and cycle routes right outside the door!
For families, everything on farm life holidays can become an adventure. Children can experience farm activities first hand, such as get to know about farm animals and set off on a lengthy hike to explore the surrounding landscape.
Find your perfect farm holiday here!
---
---
Uppland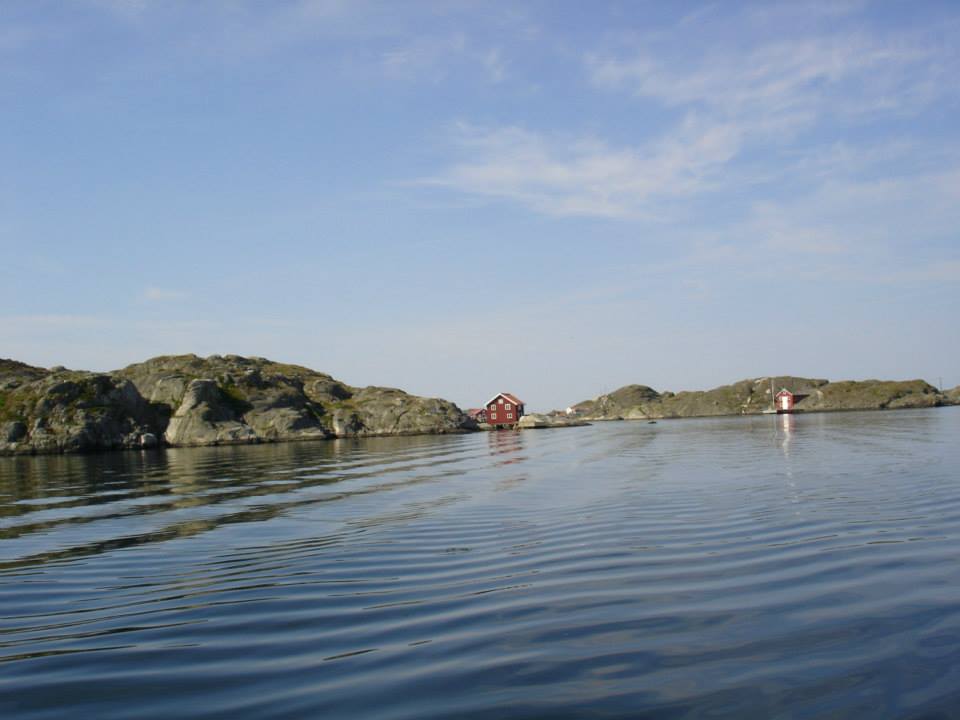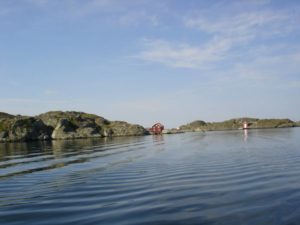 Vedyxaskogen Nature Park
Vedyxaskogen is a nature park just east of Uppsala city center. The park is mostly a small coniferous forest surrounded by a small-scale cultivation landscape. However, the hidden gem lies in a wildlife area 400 meters into the forest.
It is a pond acting as a water source for the nearby wildlife! If you are lucky, you might have a close encounter with a deer or a moose! Next to the pond there is a platform for barbecue and picknick, great for an outing.
From the platform you have a nice view of the pond and the forest's edge. It is a perfect place for bird watching. For example, you will find common goldeneyes, Eurasian teals, Common reed buntings and mallards.
Hårsbäcksdalen Nature Reserve
You can also visit Hårsbäcksdalen nature reserve, a 20m deep canyon with rich vegetation. Sometimes you almost get the feeling of walking through a jungle!
Along the river that winds from the bottom of the ravine, it is covered with large ostrich ferns with its meter-long leaves. Hiking in the reserve will make you forget you are in Sweden because of how different the environment is.
Lake Mälaren
If you enjoy the water, visit lake Mälaren, it is Sweden's third largest freshwater lake by surface area. It is a typical lake plain with over 8000 islands and islets. You can take a boat to spend a day admiring the view from any of the islands.
For example, Birka, on the island of Björkö, was an important Viking Age trading center where goods from Scandinavia, as well as Central and Eastern Europe were traded. It is regarded as Sweden's first city.
Östergötland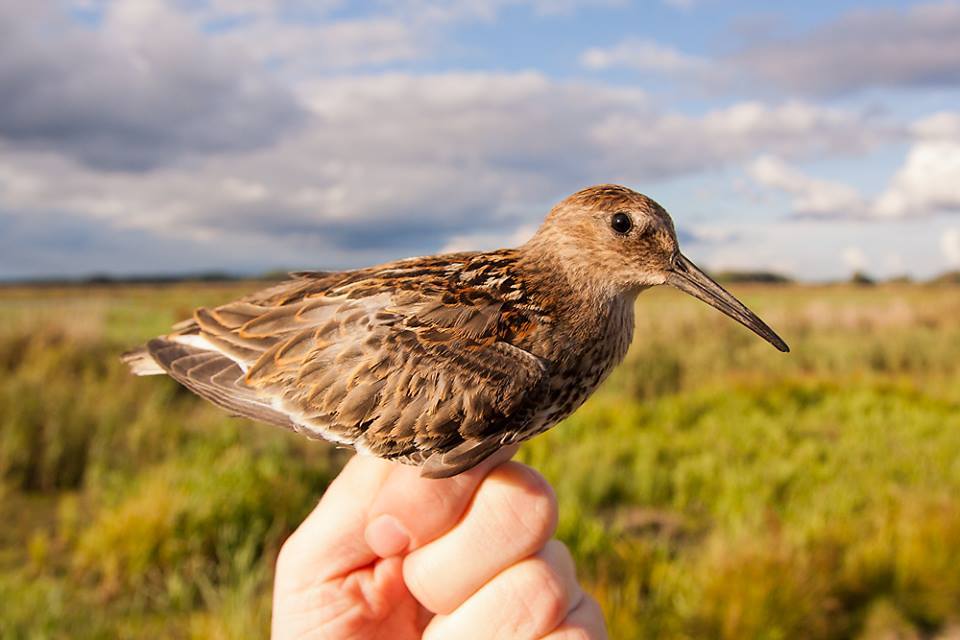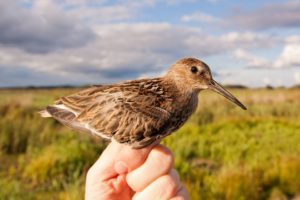 Ysundamarken Nature Reserve
Ysundamarken is one of Sweden's largest old coniferous forest nature reserves, around 78 hectares. It is dominated by pine, and has plenty of bare cliffs and marshes.
Most of the reserve has never been deforested and untouched, so the trees are over 200 years old. This means that all the fallen trees fell by natural causes and many insect species thrive in the dead wood.
Kråkeryd Nature Reserve
Hike deep into Kråkeryd nature reserve and you will get a magnificent view of the blue waters of Vättern. Take a moment and relax on the cliff edge, enjoy the calmness of Vättern and appreciate the flowerage in the meadow.
Be sure to bring hiking shoes, because unlike most nature reserves, there will be a lot of cliffs and uneven terrains.
Tåkern Bird Reserve
For bird watching enthusiasts, you must visit Tåkern nature and bird reserve. To date, 278 species of birds have been seen at lake Tåkern, and it is estimated that about 130 species of birds nest near the lake. Such as, black tern, eurasian bittern, western marsh harrier and great reed warbler.
It is also Northern Europe's largest reed area, which is the equivalent of around 2400 football fields.
In the region, there are many popular working farms offering accommodations. It is a truly unique experience, where you learn about where food comes from, have a close encounter with farm animals and see how life on the countryside reduces stress.
Södermanland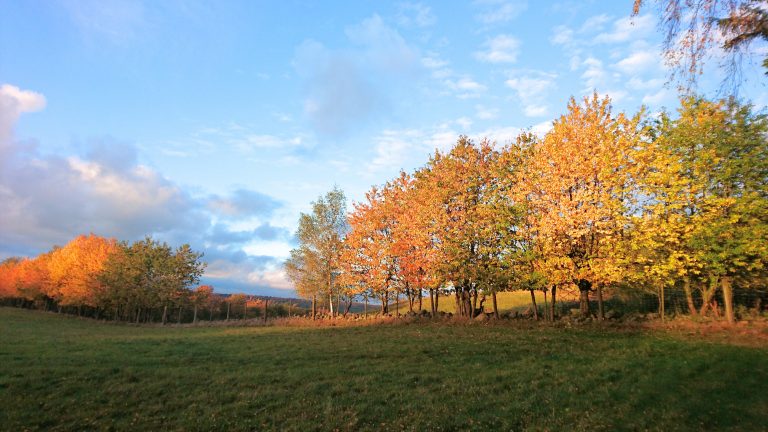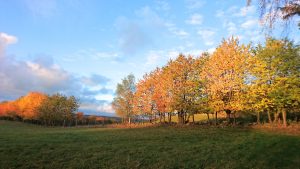 Jaktstuguskogen Forest Reserve
Jaktstuguskogen forest opened in 1919 and is one of the oldest nature reserves in Sweden. In it you will find a dense coniferous forest that is about 150 years old.
It is also a popular destination for picking mushrooms in autumn, so bring a basket and start picking! The best route is to follow the small loop around the forest and return to the parking lot. It is about 1.5 km long and a perfect easy hike.
Marvikarna-Krampan Reserves
The valley at Marvikarna-Krampan is a well known outdoor area that attracts visitors year-round. You have the choice to hike along the marked paths, barbecue, swim, overnight camp (max 2 nights in designated spots) or skate in the winter.
If you want to barbecue, make sure to find an preset fireplace. Some lakes in the valley is no wider than a few hundred meters enclosed by steep mountain slopes. The view is simply spectacular! The area actually consists of two nature reserves, Krampan and Marvikarna.
Djupviksberg Nature Reserve
Djupviksberg nature reserve is one of the few places with limestone forests. During spring time, you can witness pink February Daphnes blossoming on tree branches, and later in the early summer, purple milkworts and orchids bloom between the evergreen forest.
In autumn, you can also find a lot of unusual mushrooms growing on the trees.