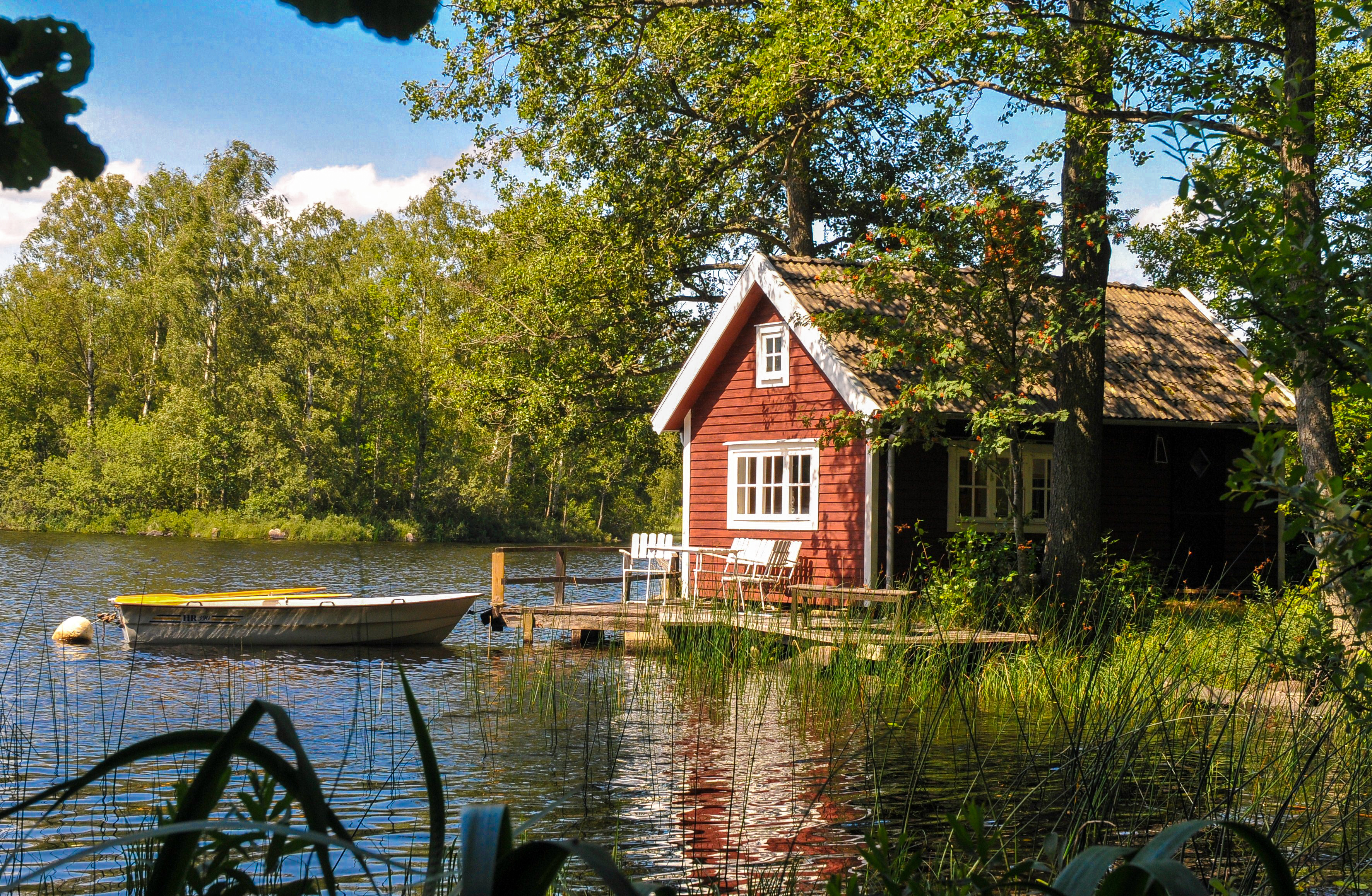 No holiday is more brilliant than lounging in a comfy chair on the balcony of Swedish lakeside cabins. Farm Stay Sweden has elegant cottages and cabins around Sweden offering lake views next to refreshing waters.
All in picturesque locations with many amenities and activities on site. Farm Stay Sweden is a great choice for rural family holiday, couples romantic cottage break, and chill time with friends.
You will not only experience a flexible and relaxing holiday, but also get to know the real Sweden and rural heritage.
The cabins and cottages are comfortable, most are fully-equipped with bathrooms, full-sized kitchen, luxurious bedrooms with king beds and spacious living area.
Lakeside Cottages and Cabins in Sweden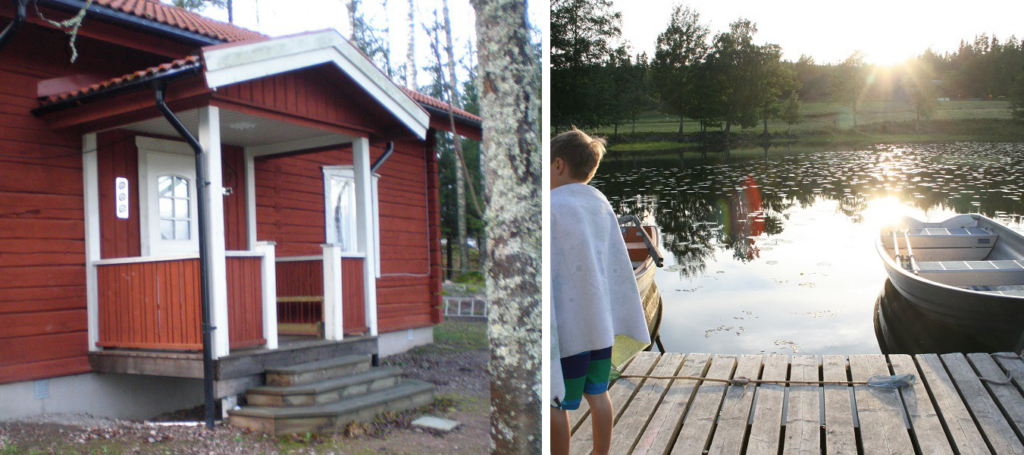 If you like swimming in fresh lake waters, then Sundsvik is the place for you. Stay in one of the two roomy cottages to enjoy the peaceful environment or immerse yourself in learning about organic production.
There is also wood-fired sauna available for hire and bathing area only 75m away, so you can relax after a day's hike, fishing, or golf. There is a golf course within 4km and many walking trails around. The old-fashioned lakefront cabins offer natural charm with tangible silence.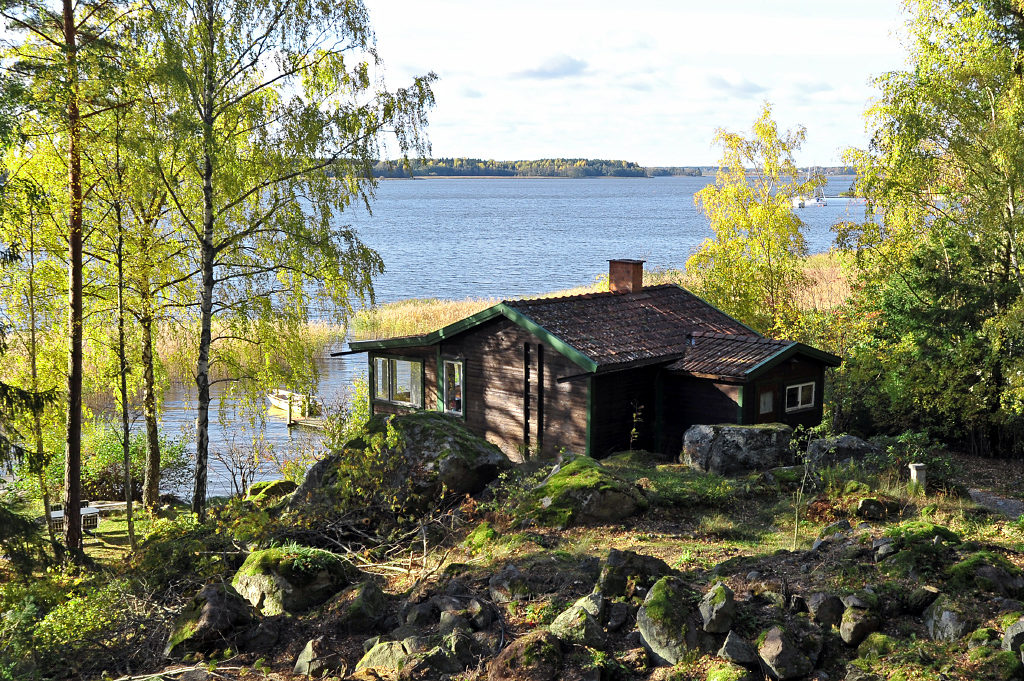 Stay within 5m from one of the most famous lakes in Sweden, lake Mälaren! The cabin is so close to the lake, you can even fish from your backyard deck!
Due to its perfect location, you can pick wild berries and mushrooms, the owners can give you tips about which ones are edible. If you are travelling with small children, there's a garden nursery within walking distance in the village.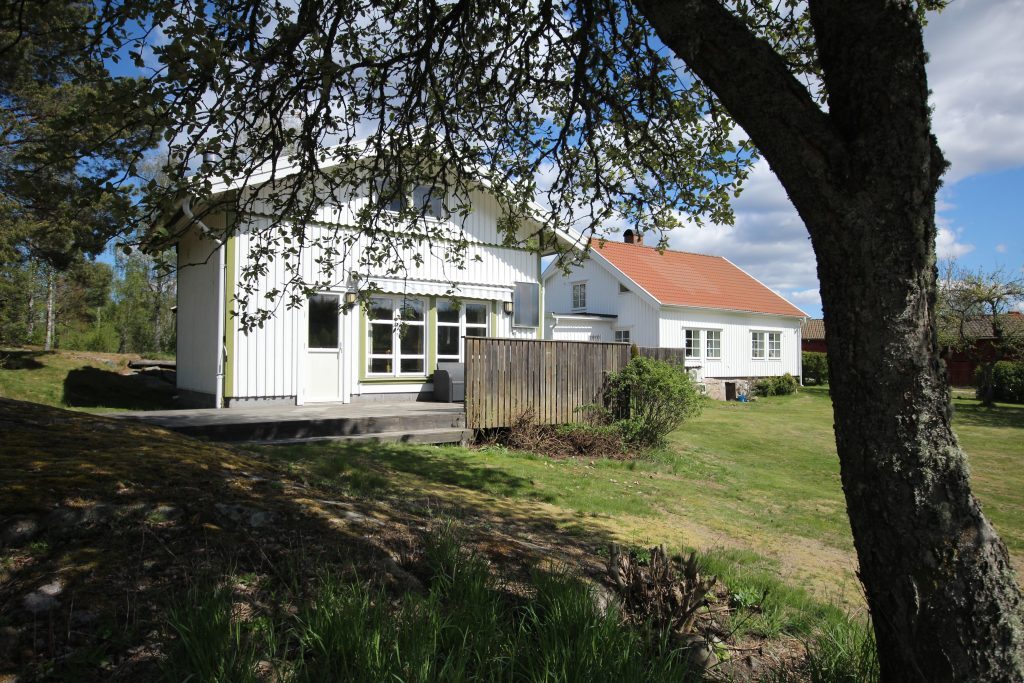 Relaxing farmstay near the Swedish West Coast and lake Bullaren, in a culturally and historically significant setting. The 2 cottages are newly renovated and comes with fully equipped kitchens.
You can find delicious berries on the farm, as well as rent canoes and bicycles. There are many sights and activities nearby, including World Heritage rock carvings and a golf course.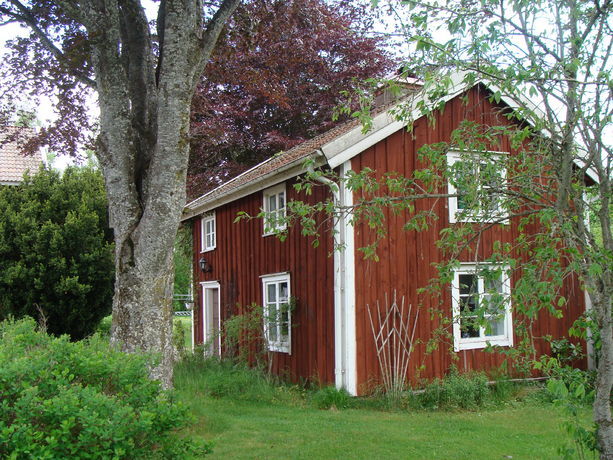 Spread across several acres in a vast open field with a view of lake Bodasjön, Farmstay MellbyBoda sole traditional Swedish red cottage, is certainly a summer bliss in the countryside.
It was built in the 18th century, however it is recently newly renovated for today's comfort. It is also a great location for bird watching enthusiasts, as the lake is home of many bird species, such as Tundra swans.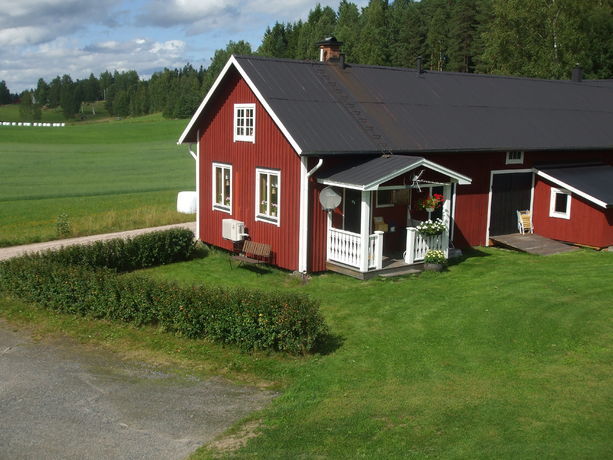 Experience the wonders of staying in nature, with forests and lake at your doorsteps. Spend days on the porch with a cup of tea and enjoy the view of crystal-clear lake.
Cozied up next to your cabin's fireplace in the evenings, and spend quality time with family and friends. The waters are ideal for fishing, and bathing, or take a short drive to see the world's longest ski tunnel!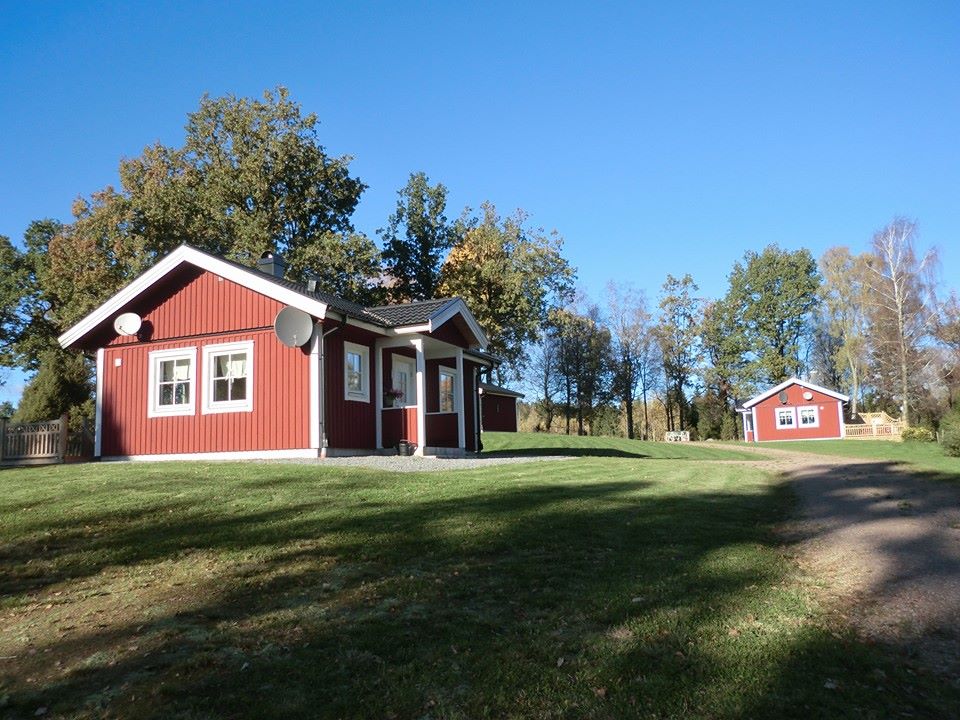 Malsbogård Farmstay have all the ingredients you need for an ideal summer by the lake. The farm dates back to 1765, however its lakeside cottages are well maintained and renovated to offer modern comforts, including dishwasher and washing machine.
You can choose the many different length hiking and cycling trails, or swim in the warm secluded lake. If you feel more adventurous, there's the opportunity for water skiing just 10km away.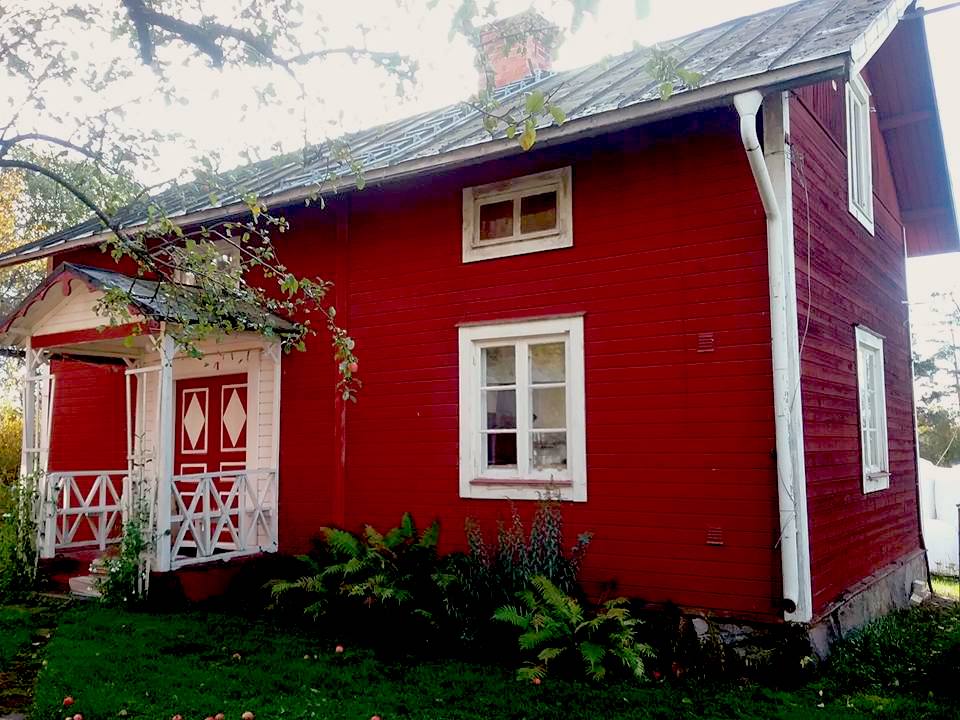 Classic Swedish cabins in the beautiful region of Dalarna surrounded by open cultivated fields. The cottages are up to modern standards with spacious bedrooms and are self-catered.
Ottos farm is only meters from the large open lake Amungen, so you don't have to go far to take a swim. Explore the lake on nearby walking trails, or have a close encounter with dairy cows on the farm!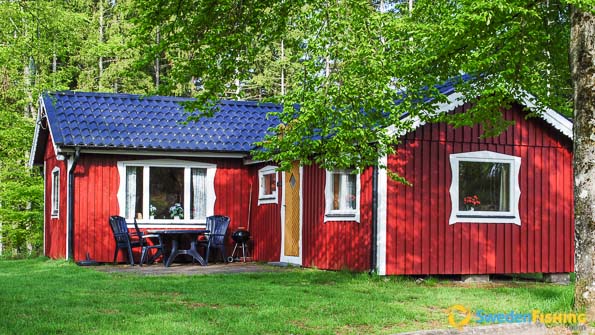 With several cabins settling within walking distance from the shores of Lake Örsjön, Kalvshult Farm offers an all season lake experience that's private and undisturbed.
There's also the option to stay in the farm's apartment for those looking to socialize with the locals and others. Go on one of the adventure courses in the nearby forest, take a calm hike, or hit the lake for swimming, fishing, or kayaking.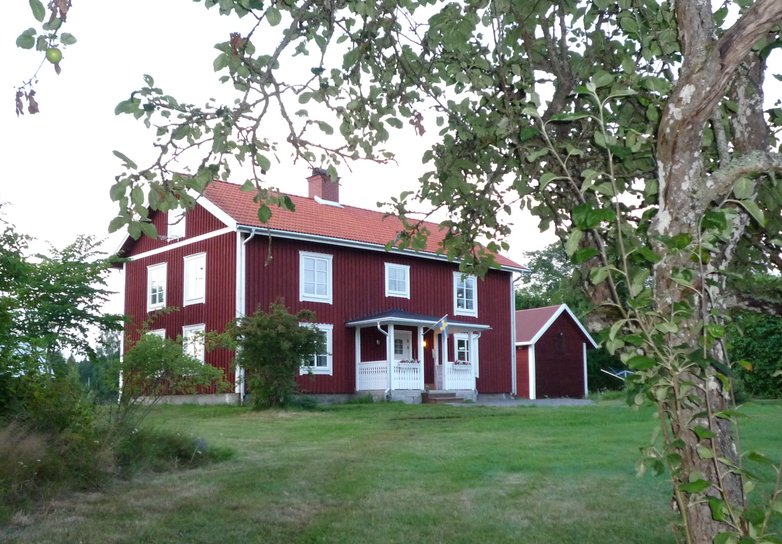 Björke Norrgård offers a large lakeside cottage, similar to a house, suitable for larger families. The whole spacious house is surrounded by nature and lakes, all within walking distance.
It is close to Kolmården Wildlife Park, Rejmyre glassworks and Vingåker Outlet. You can spend your time watching the grazing sheep in the surrounding pastures, or go on the jetty and sunbathe. The large garden is perfect for children to run around and play!
Swedish Lakefront Apartments and B&B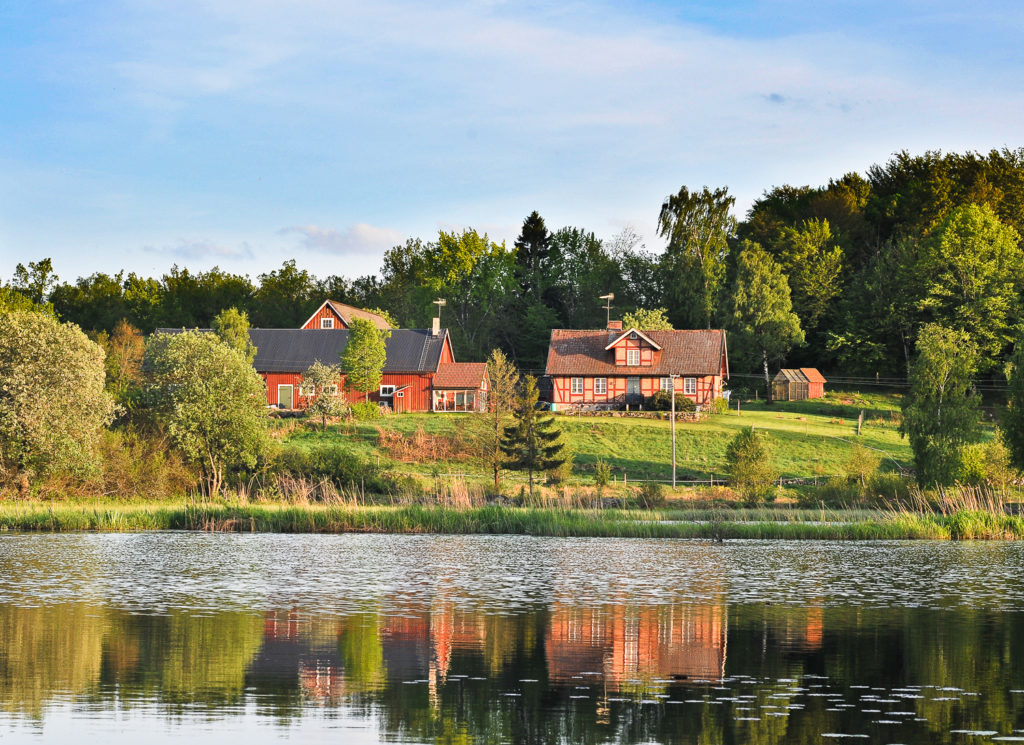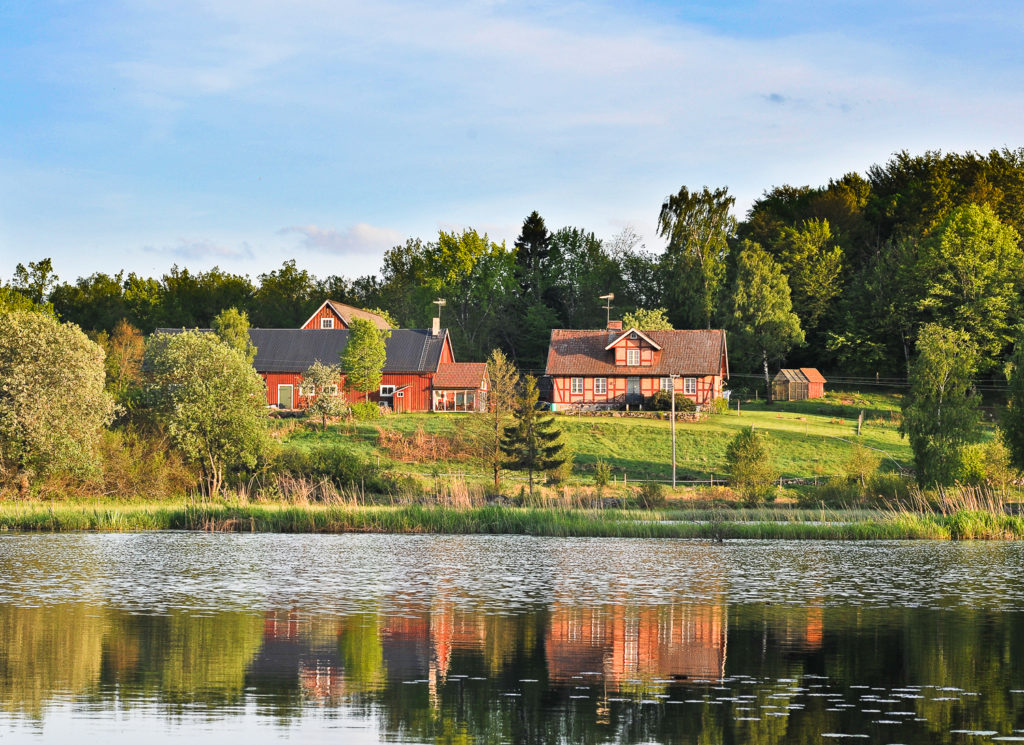 Discover the serenity of less known side of Skåne in a hideaway at Hunseröds B&B. Situated close to small hidden lakes, the cultural and historical farm offers a bed and breakfast with animals roaming around and modern but old styled rooms, surrounded by forests.
Visit nearby towns, ride horses and ponies, go birdwatching in the early morning, or bike in the woodlands!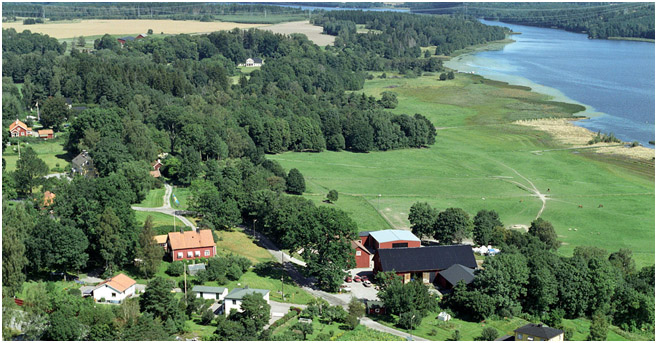 Övergrans farmstay is not only recognized for its Icelandic horses and sheep farming, it is also known for its home-brew beer! The well-equipped b&b is next to the famous lake Mälaren and since it is also a riding camp, you can ride in natural landscapes.
Otherwise, there are other activities, such as fishing, swimming, beer classes and water sports. There are also transportation to Arlanda airport!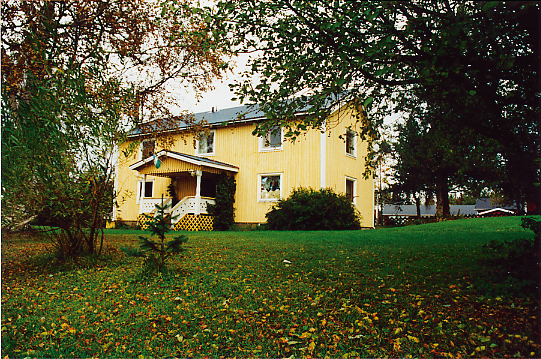 Stay at the lakefront of Lake Kallsjön, with a breath-taking view over the waters. There aren't small private lakeside cottages at Brattegen, however you can rent out the whole house if you have a large family, or a group of friends.
The house has a fully-equipped kitchen with dishwasher, sauna, and internet. It is the perfect destination for spending your summer holiday swimming, fishing, horseback riding and hunting.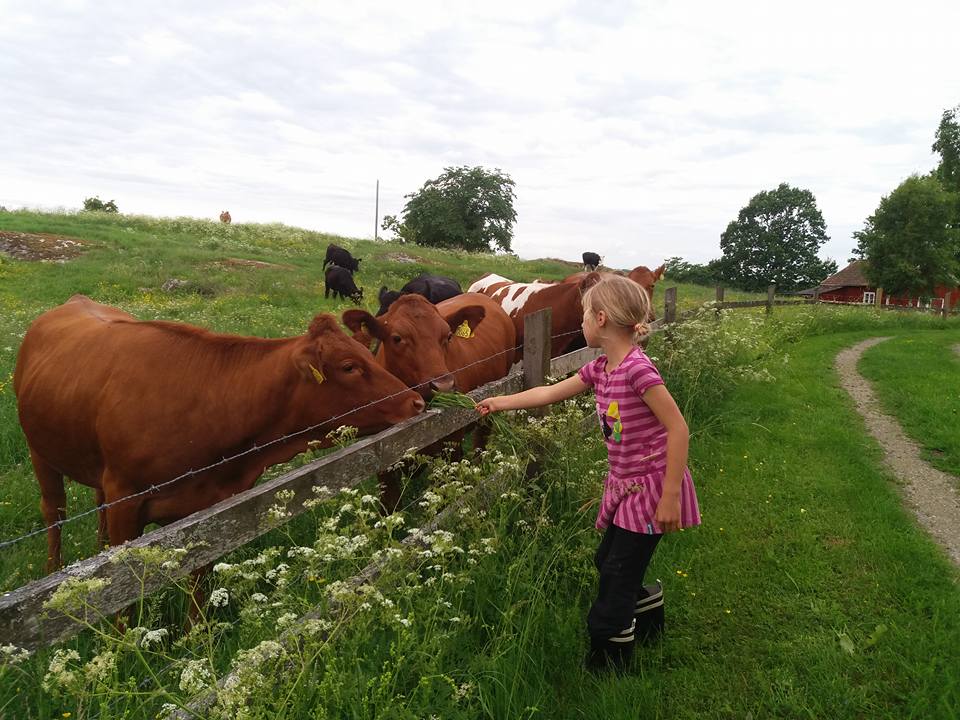 Situated only 120 km from Stockholm, Berga is located on an archipelago surrounded by lakes of different sizes. It offer semi-private apartment, as the second floor of the apartment is occupied.
However, being on the first floor, it has its own entrance. Its wonderful location can't be ignored, and it is very family friendly with its playhouse, sand pit, swings, and kid bikes. You can also spend your time catching different fishes in different lakes.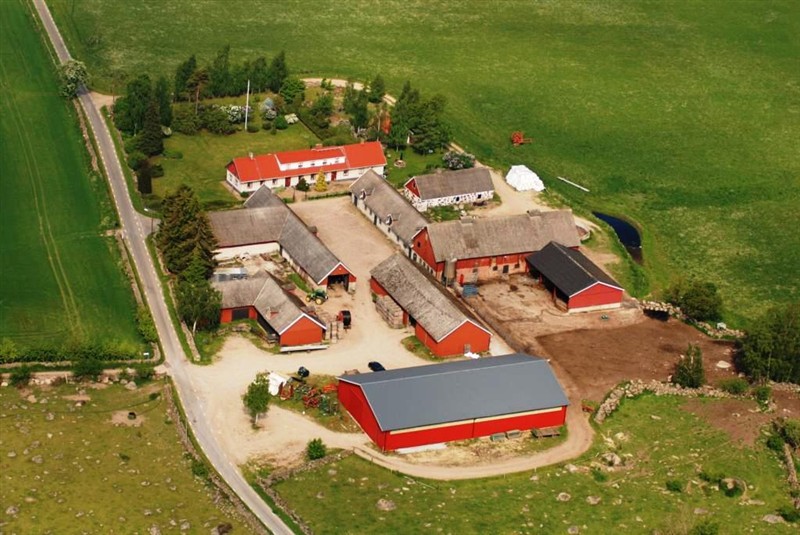 Lake Ivösjön is one of the most popular fishing spots in Sweden, as the waters host over 20 fish species. The lake welcomes both hardcore anglers and casual fishing, but it depends on your luck and skill to catch your dinner!
Otherwise, you can take a promenad to search for fossils and shark teeth in mysterious caves. Resting on an island in lake Ivösjön, Ivö Kungsgård offers a separate apartment for larger parties.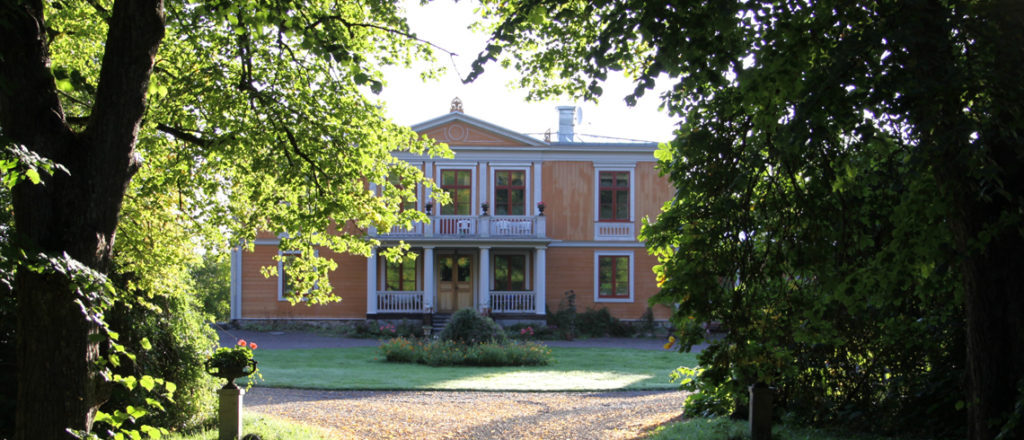 The beautiful Mälby Manor dates back to the 18th century, but you can find its name mentioned in old church books from the 1500s. Today, it is surrounded by wonderful scenery and only 75m to an old bath house by lake Sillen. You can also reach Stockholm in less than 1 hour.
Guests can lounge around or sunbathe on the jetty overseeing the lake. Almost everything in the house was rebuilt with the original materials using authentic techniques. It may look old, but it is actually new!