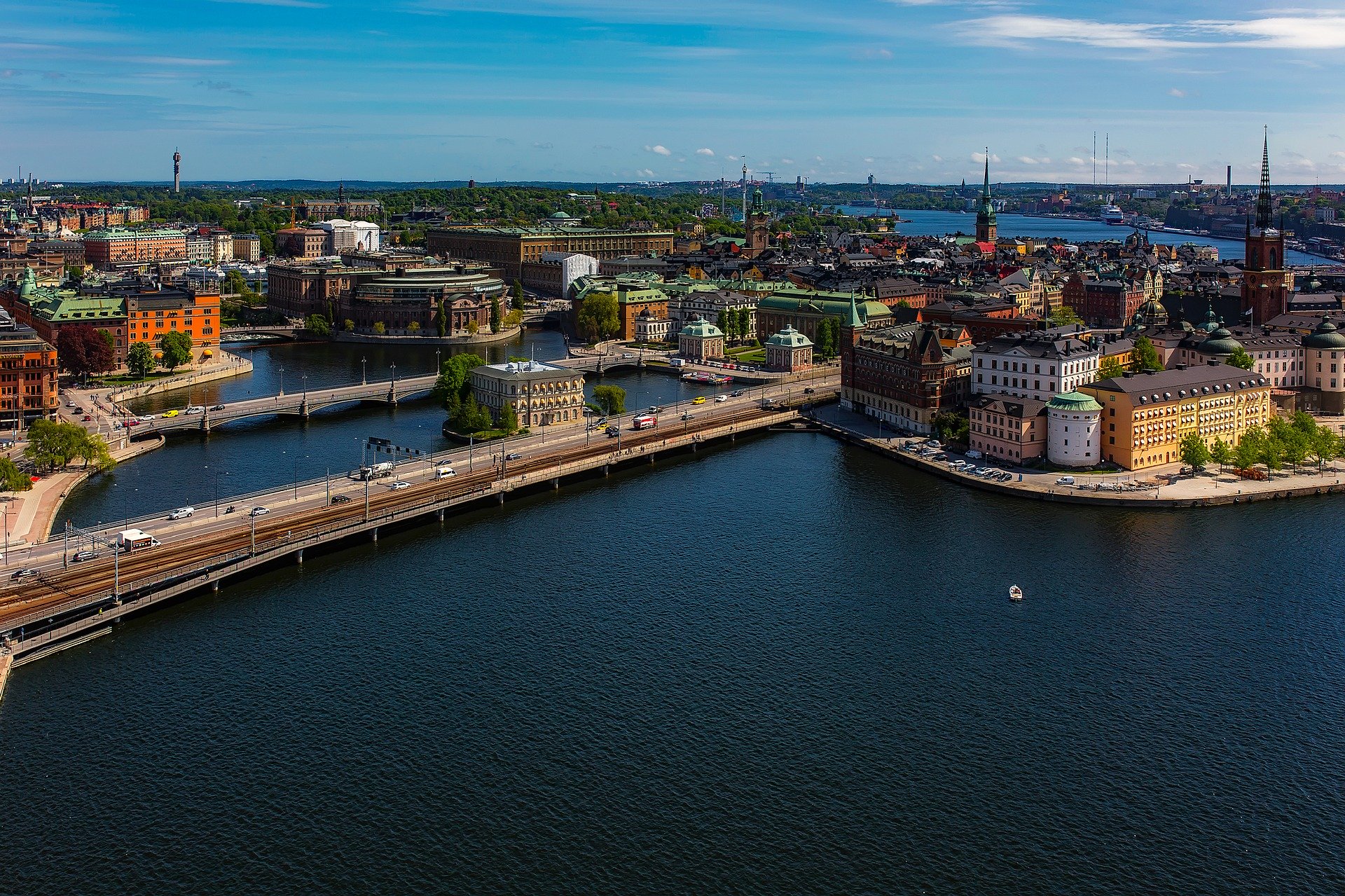 There is just something about Sweden that attracts people. Many have called Sweden "a holiday paradise" because of the surrounding nature and vibrant cities. With the increase direct flights to Sweden's many cities and countryside, it has never been easier to take short breaks to Sweden. There are many places to choose from and many things to do.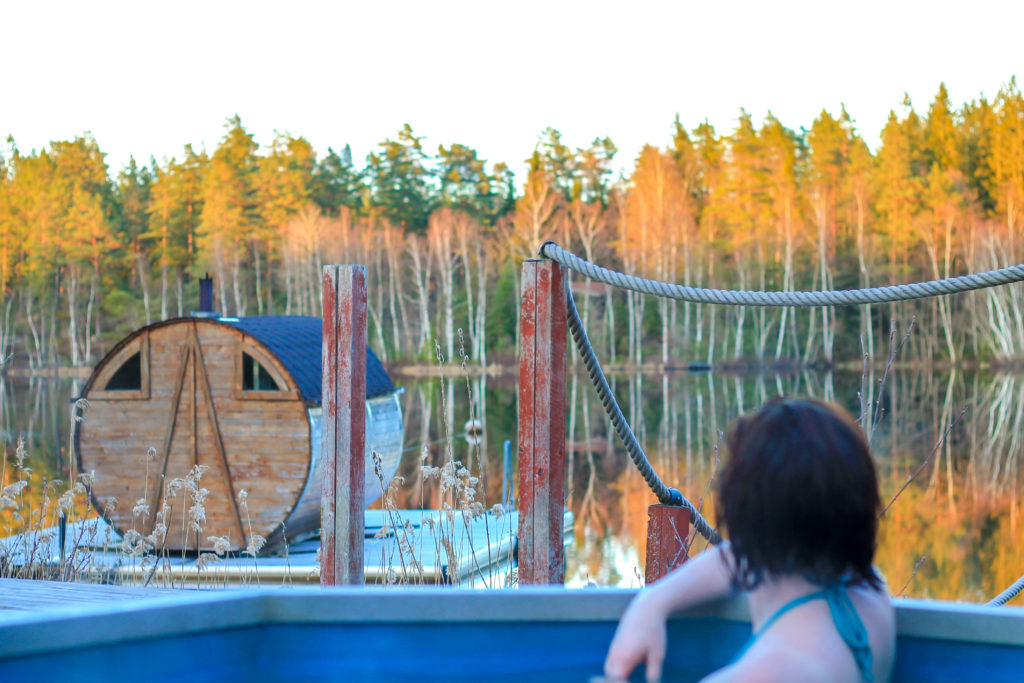 Whether you choose to stroll around Stockholm, go kayaking/canoeing in Gothenburg or cycle in Malmö, you will not be disappointed. We understand that when you are on a short break, it is important to make the most of your time. Therefore, we have designed several packages full of adventures and wonders.
1. Stockholm/Uppsala
Stockholm, Sweden's capital city, is a place full of stunning scenery, great shopping, beautiful architecture and excellent food and drink. Take a stroll on the cobbled streets of Old Town and travel back in time when Stockholm was just the Old Town. Find local independent shops and cafés, and traditional handmade Swedish items back in the day.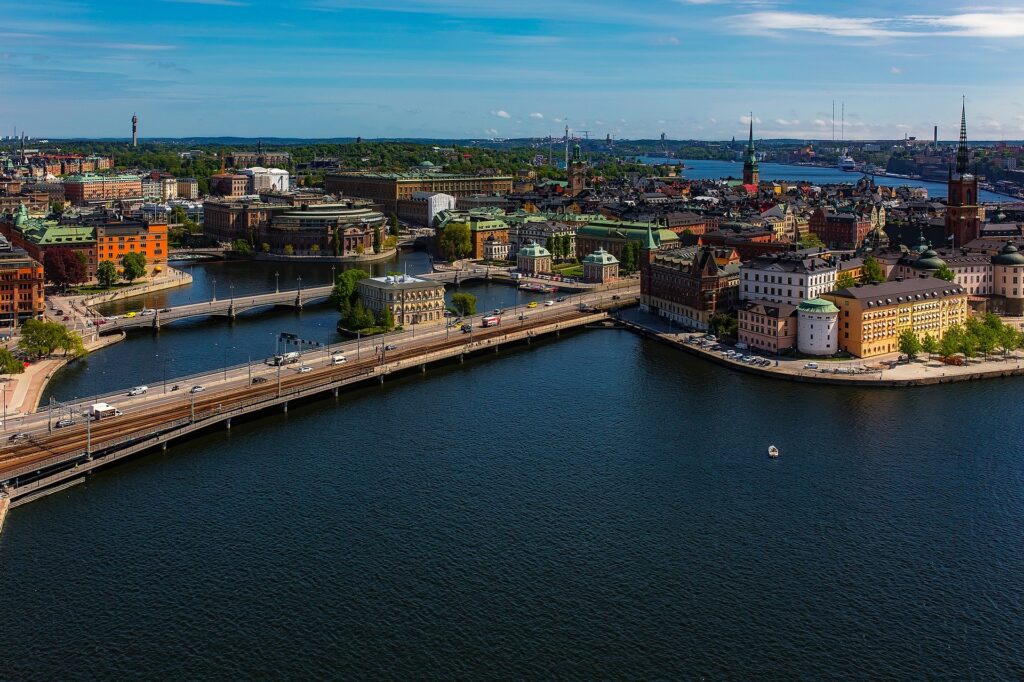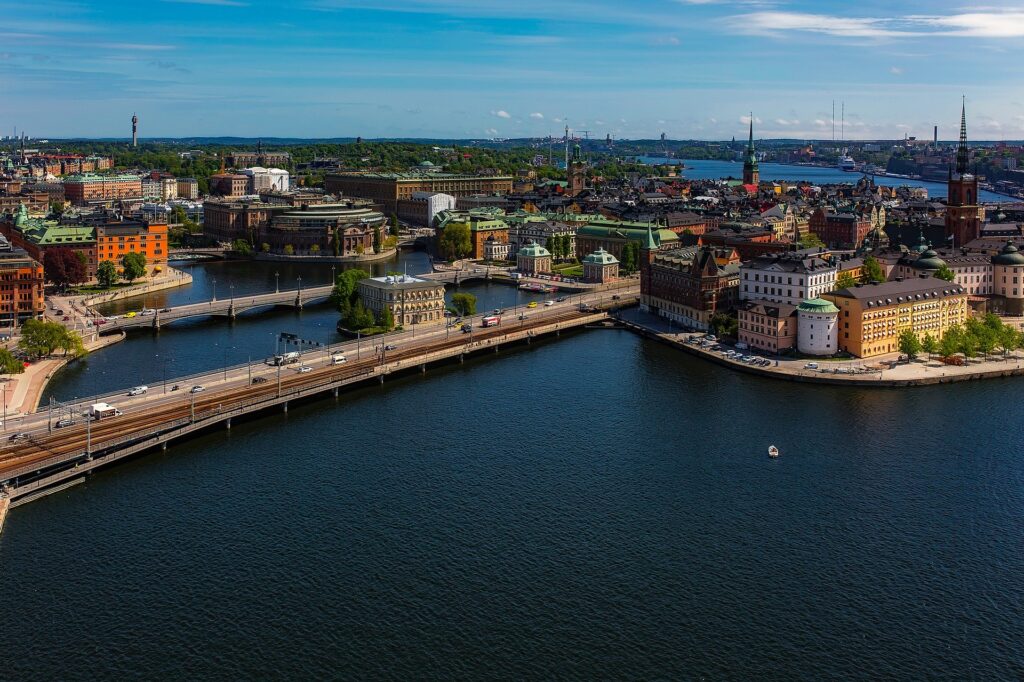 Visit the archipelagos around Stockholm, where each island has its own character. Relax in the wooded islands, and sandy beaches before returning to the city centre to see modern Sweden. Go shopping, visit the many museums or have a coffee in a local café.
You can also take a detour to the neighbouring city, Uppsala, where you will find The Uppsala Cathedral. It was the location for the coronation of Swedish Kings. The cathedral was built around the 13th century, with an impressive height of 119 meters. It is the tallest church in Scandinavia.
| Countryside Break near Stockholm | Bed & Bike near Uppsala |
| --- | --- |
| | |
| From $37/day Book Now | From $48/day Book Now |
2. Malmö
As a coastal city, outdoor activities are a big part of Malmö's identity. You can spend an entire day just walking along the waterfront. Combined with the rural beauty of Skåne, Malmö draws people in more than Stockholm on short breaks. Even though it is only the third largest city, the friendly destination has plenty to offer visitors.
Malmö is considered to be one of the best places for cycling. The region is practically made for cycling because of its flat surface. The inner city has extremely well-developed cycling paths, and the long biking routes in the rural area is great way to exercise and explore Sweden.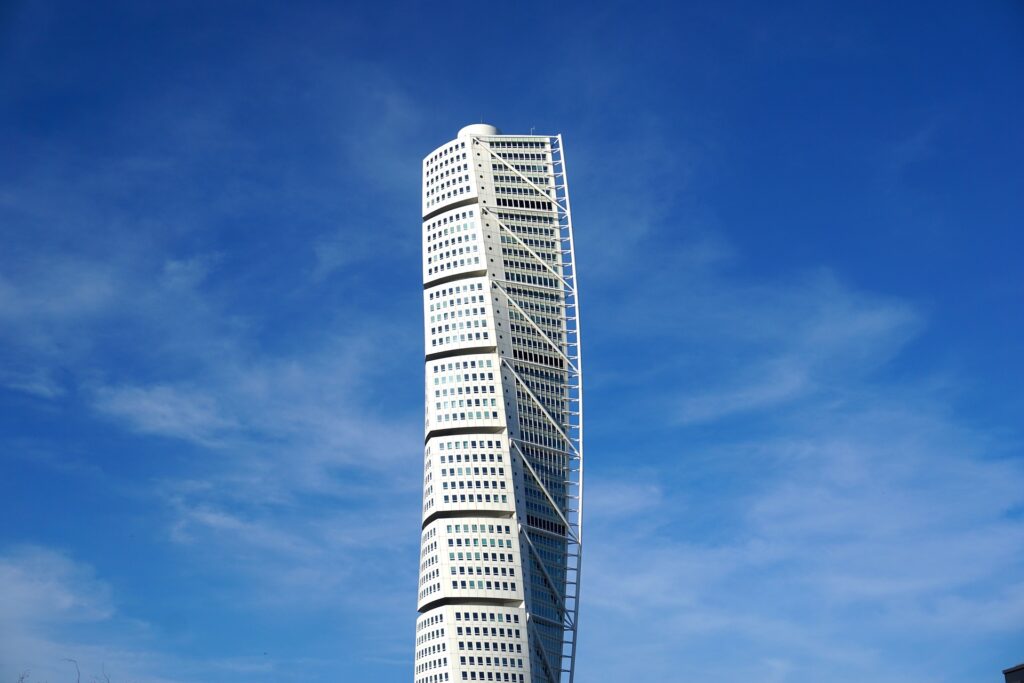 Continuing the theme of outdoor activities, Malmö is also the place to have a dip in the ocean and swim in cold waters. The "Kallbadhuset", Cold Bath House, was built in 1892 and is located at Ribersborg beach. It is a bath house with two large outdoor pools and five saunas open all year round. Nothing beats going into the sauna after a swim in the cold ocean and relax your entire body.
Once in the city, be sure to spend some time to chill in the numerous bars and restaurants located throughout the city. You might even want to check out the long Öresund Bridge, which connects Sweden with Denmark.
| Horse riding near Malmö | Bird watching near Malmö |
| --- | --- |
| | |
| From $48/day Book Now | From $26/day Book Now |
3. Gothenburg
On Sweden's west coast lies the contemporary city of Gothenburg. Not only is it a prime destination for seafood, it is also the home of Volvo and Sweden's largest amusement park, Liseberg. You will not be disappointed when you taste the traditional Toast Skagen and fresh oysters. There are also many cafés in the city for you to sit down and admire the living city.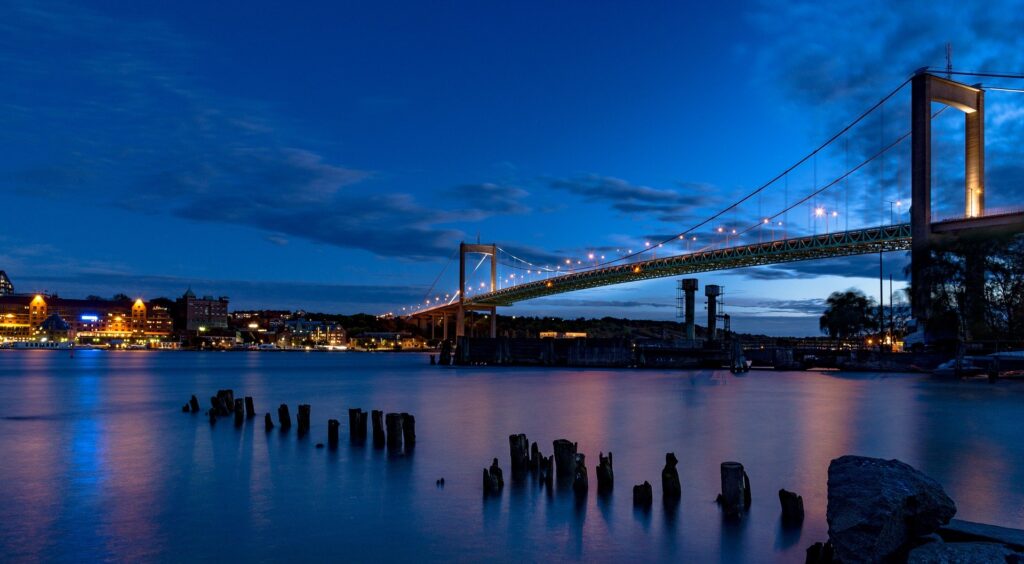 Be sure to check the city's event calendar for music, dance, art and cultural festivals year-round. Stop by the Volvo Museum, catch a performance at the Gothenburg Opera House and spend some time on the pier to enjoy the small shops and sea view.
Liseberg in Gothenburg is the biggest amusement park in Scandinavia. There is something for everyone at Liseberg, whether it's thrill or shrill. Lose yourself on the 41 rides and attractions or attend the plentiful open-air concerts during summer.
| Kayak holiday near Gothenburg | Cottage stay near Gothenburg |
| --- | --- |
| | |
| From $53/day Book Now | From $53/day Book Now |
4. Lund
Lund Cathedral is one of the few remaining structures in Sweden that has parts unaltered in 900 years. Being called as Sweden's greatest piece of Romanesque architecture, the sculpted pillars and the altar dates back to 1123. Upstairs there is a functioning historical astronomical clock from 1380.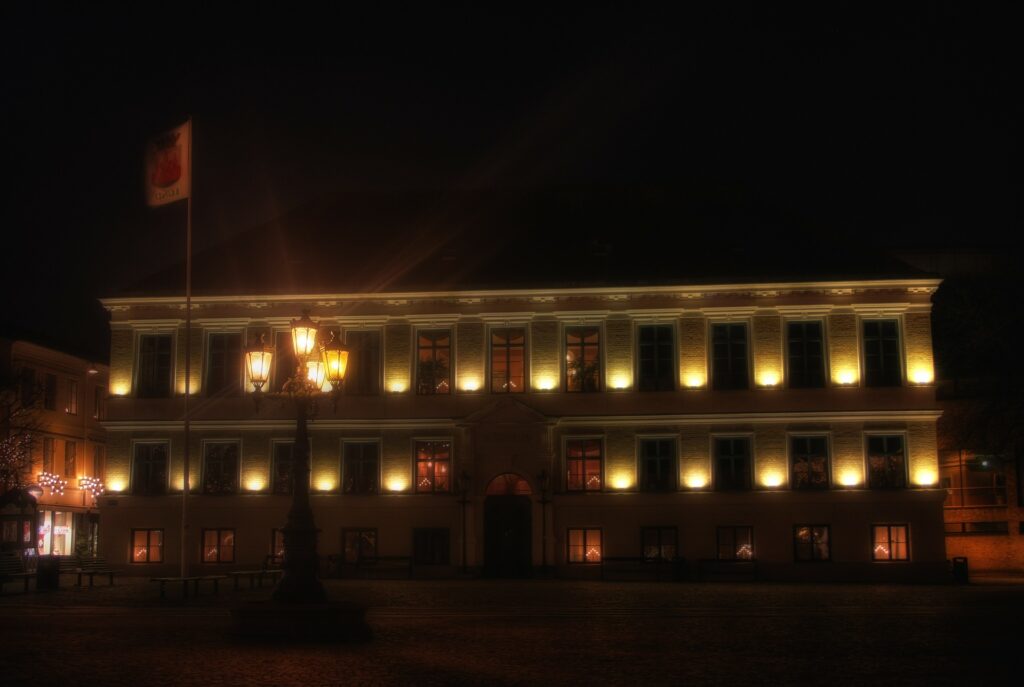 Other outstanding sights include Lund's open-air museum, which is the second oldest open-air museum in Sweden, opened in 1892. Though several of the museum buildings have been relocated over the years, some have always stood where they stand. There are around 30 exhibition rooms in the main building, allowing you to have a glimpse into Sweden's past.
Many short breaks to Lund is actually to visit Lund's university. It is one of Europe's most prestigious universities with a strong reputation in medical research. There are many museums and noteworthy buildings on campus, however the astonishing beauty of the main campus building is a must see.
| Rock climbing near Lund | Golf holiday near Lund |
| --- | --- |
| | |
| From $48/day Book Now | From $26/day Book Now |
5. Jönköping
Not many cities are as tranquil as Jönköping in Sweden and perfect for short breaks. Located between three different lakes, one of which is Vättern, the second largest lake in Sweden, sixth in Europe. Surrounded by bodies of water and woodlands, its unique magical landscape was captured by the artist John Bauer, known for his illustrations of trolls and forest fairies.
Pay a visit to the Match Museum, where you will learn about how Jönköping became the birthplace of the safety match. Jönköping was the capital for producing safety matches from 1845 to 1970. In the museum, you can find out about the important invention that drove the city's economy.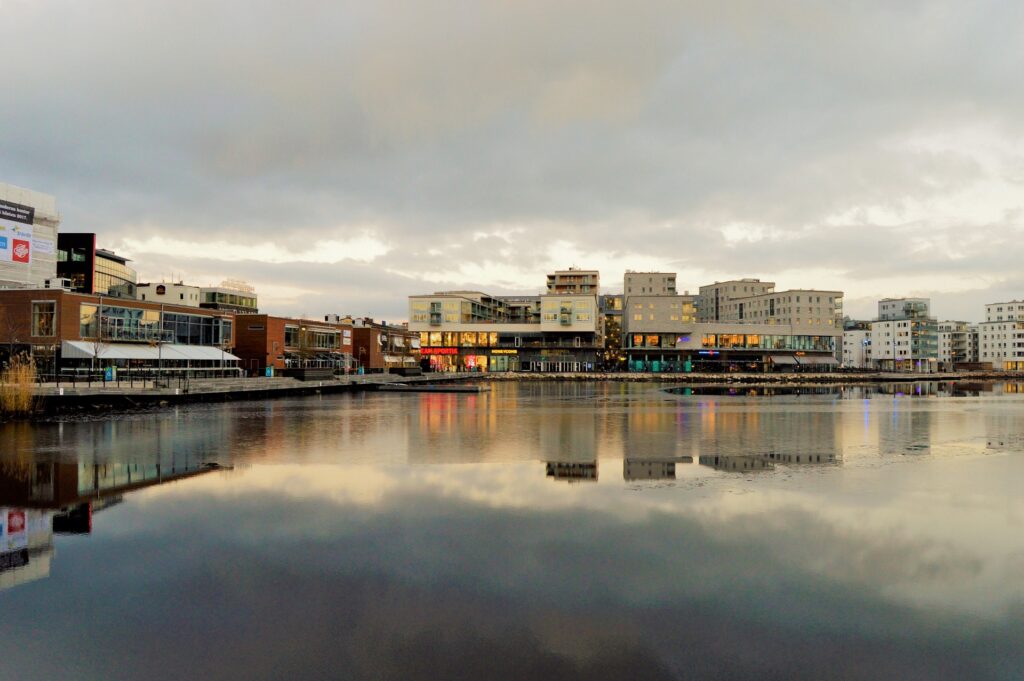 Next to Jönköping, there is the town of Gränna. Resting on the coast of Vättern, it is the place to catch the ferry across to the island of Visingsö. It is an island considered to be a "miniature Sweden". Gränna is also known for "polkagris", a traditional Swedish hard candy that resembles candy canes. Watch as the candy makers mix the ingredients and shape the iconic Swedish candy.
It is also where the popular esport gaming event, Dreamhack, is held. During Dreamhack Summer and Dreamhack Winter, thousands of attendees from all over the world gather to participate in the 3 days event. Some even game in the arena, without leaving the building, for the entire duration of the event.
| Active break near Jönköping | Cycling near Jönköping |
| --- | --- |
| | |
| From $37/day Book Now | From $37/day Book Now |