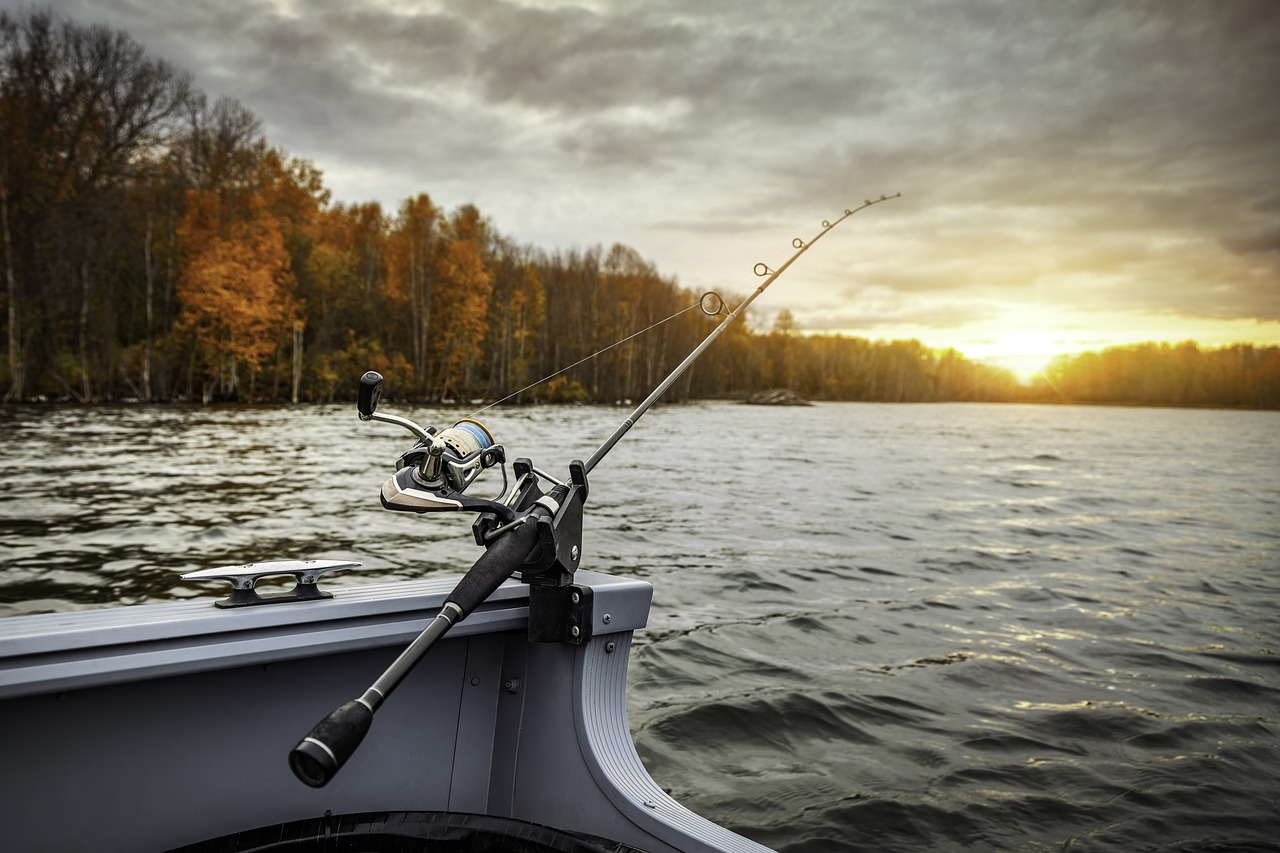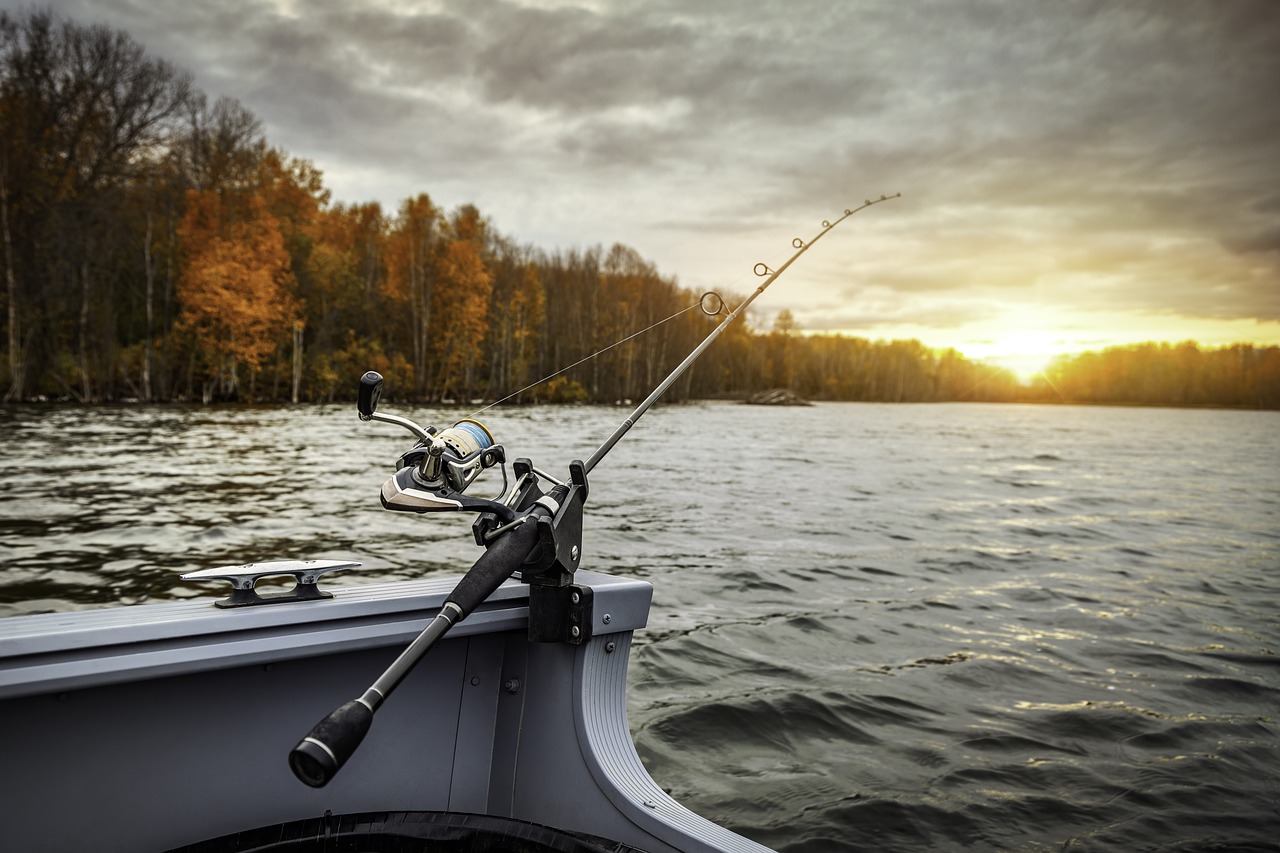 Sweden is not only associated with nature, but the country is also known for its plentiful pristine lakes. From passionate anglers to casual fishermen, Swedish lakes have drawn people's attention from every corner of the world. To fish in Sweden's lakes is a must-try activity when you are in the country. If you have ever wondered about the kinds of fish that inhabit these serene waters, let's embark on a journey through Sweden's captivating lakes.
In this guide, we will tell you about the big five lakes in Sweden, plus four more of our favorite lakes to fish in. As a general recommendation, if you want a more relax and calm experience, alone or with family and friends, then Småland, or south of Sweden, is your best option. If you want to have more of a challenge as a seasoned angler, then Dalarna, or north Sweden, is better for you.

Where can you fish and the general rules
In Sweden, most lakes require a fishing license issued by the landowner. When you buy the license, you would also be told the specific fishing terms and conditions for the lake. You can find out more about where and how to get a fishing license in our previous guide.
Generally, you are not allowed to fish with equipment that can impale the fish, or any "unnatural" methods, such as explosives, poison, electrocution, and such. The fish must voluntarily take the hook, so you can't snatch it either. Remember also that some lakes practices catch and release.
You can fish freely in Sweden's five largest lakes (Vänern, Vättern, Mälaren, Hjälmaren and Storsjön) with fishing rods and other hand tools. Of course, any other special methods may require a license.
Sustainability and fishing
Sweden takes pride in its sustainable fishing practices. Overfishing isn't just a threat to the aquatic ecosystem; it impacts local communities and culinary traditions. By following regulations, such as fishing seasons, size limits, and catch and release, Sweden ensures a harmonious balance between human and aquatic life.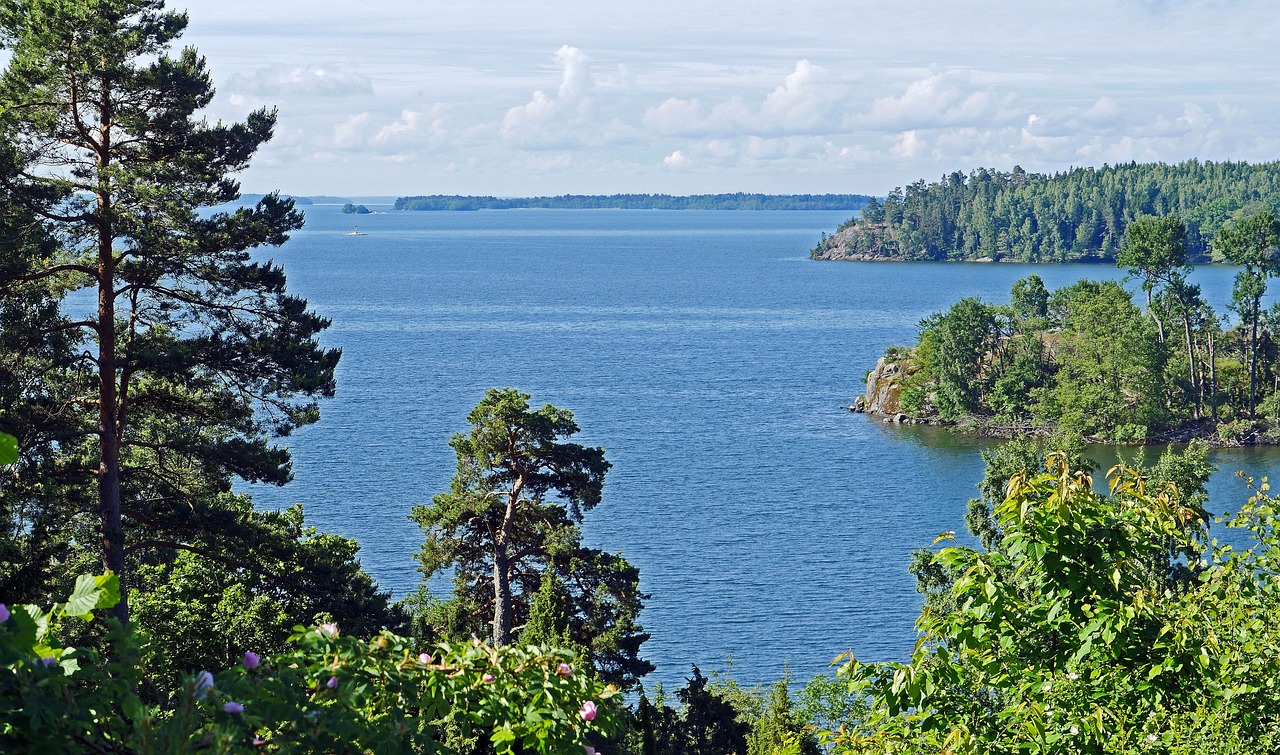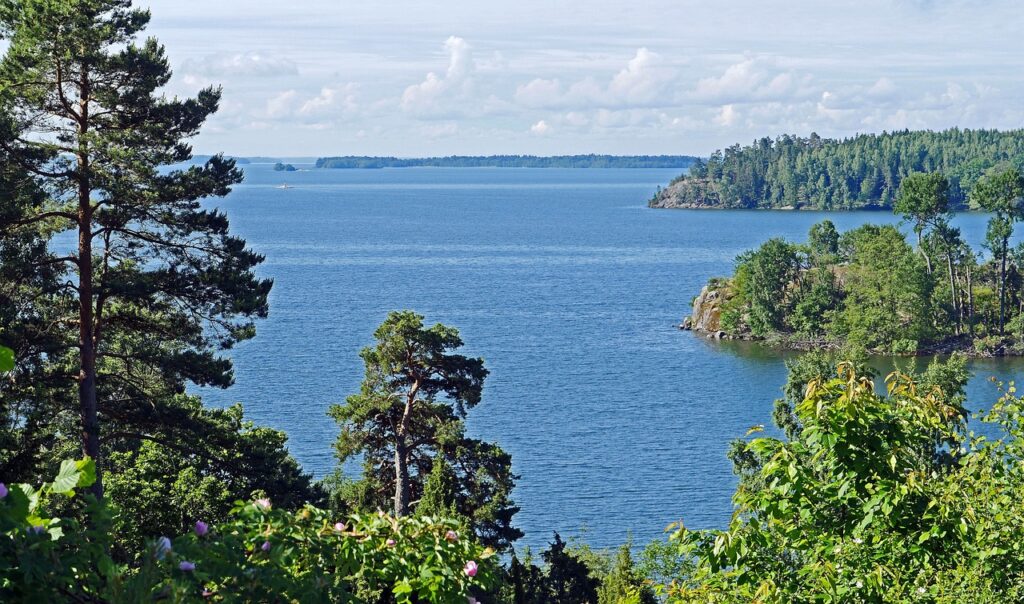 The big five
Vänern
Lake Vänern isn't just Sweden's largest lake; it is also the third-largest lake in Europe. It is a haven for fish such as, pike, zander, salmon, and brown trout.
Mälaren
Situated close to Stockholm, Lake Mälaren boasts fish like perch, bream, and roach.
Hjälmaren
Sweden's fourth-largest lake, Hjälmaren, is home to fish like whitefish and burbot.
Vättern
Lake Vättern is the country's second-largest lake, also a popular crayfish season celebration destination, is the home to artic char, brown trout, pike, perch, zander, and more.
Storsjön
Storsjön, located in Jämtland, a region far north in Sweden, is also a hotspot for watching northern lights during winter. Here you will find perch, arctic char, vendace, grayling, and more.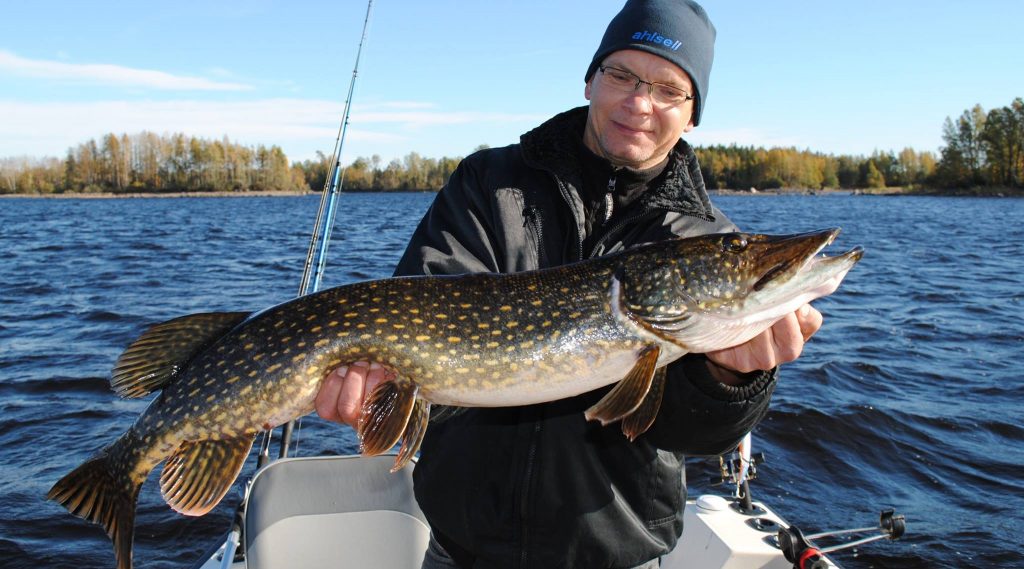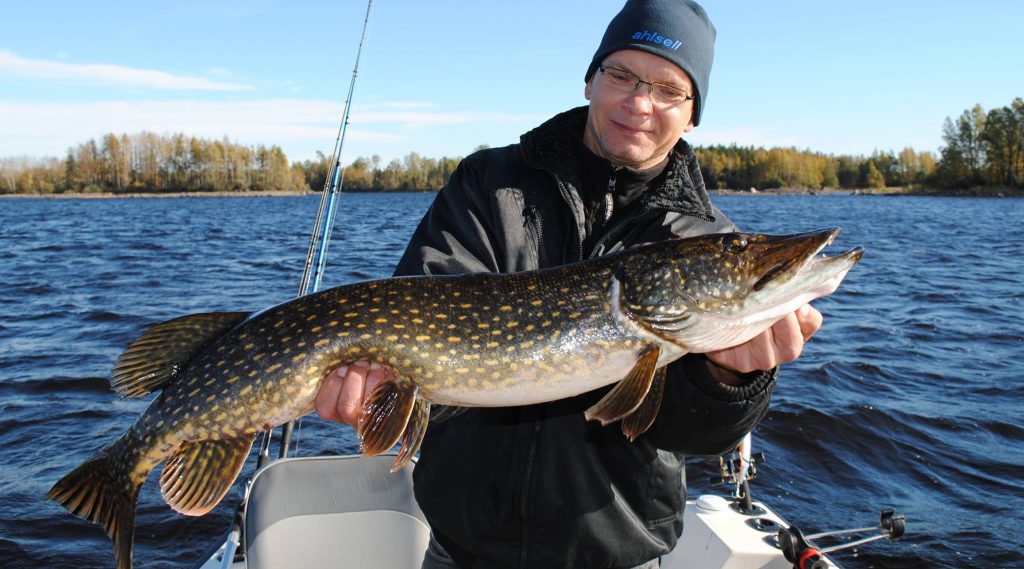 Our four favorites
Lake Fegen
Situated on the border of Halland and Västra Götaland, Lake Fegen is an angler's paradise. Whether you are a family or a seasoned fisher, Fegen hosts a wide mix, from pike and perch to a rare breed of spring-spawning whitefish. In fact, there are as many as 17 different fish species found in Fegen. Many would rent a cabin nearby and go on the lake for several days.
The picturesque lake, dotted with islands and surrounded by sandy shores and rocky ridges, is open for fishing throughout the year, though spring and autumn see the most activity. You also have the opportunity to just relax and fish from the shores if you don't prefer casting lines from a rowing boat. Just remember, from April 1st to July 31st, access is restricted to certain areas to protect nesting birds.
Lake Ödevaten
Are you seeking the next big catch in an undiscovered paradise? Lake Ödevaten in Sweden might just be the place you have been dreaming of. Located in the picturesque landscapes of Emmaboda county, Lake Ödevaten offers a unique fishing adventure combined with unrivaled scenic beauty.
The lake is home to a variety of fish species. Anglers can expect to find perch, pike, roach, and even zander, among others. Even though the lake is surrounded by dense forests, it is still very accessible. While the lake promises an unparalleled fishing experience, the surrounding lush forests and vibrant flora and fauna make it a haven for nature lovers.
Many stays in the area for days waiting for their next big catch. Lake Ödevaten, with its rich biodiversity and scenic landscapes, stands as one of Sweden's prime fishing destinations. Whether you are a seasoned angler or just starting out, or a family looking for some fun, Ödevaten is like no other.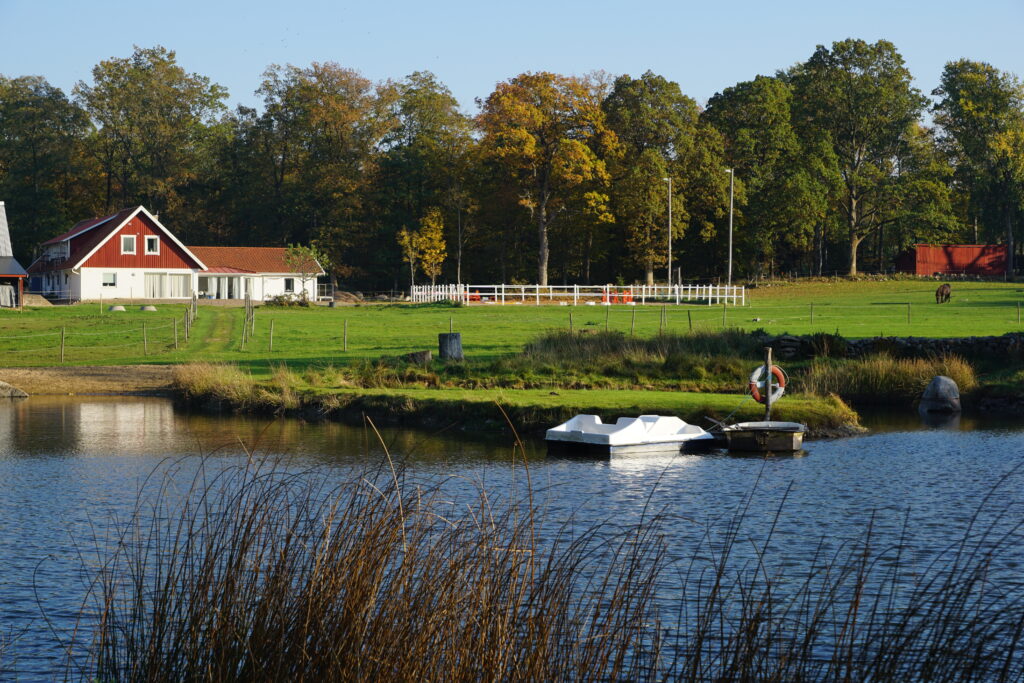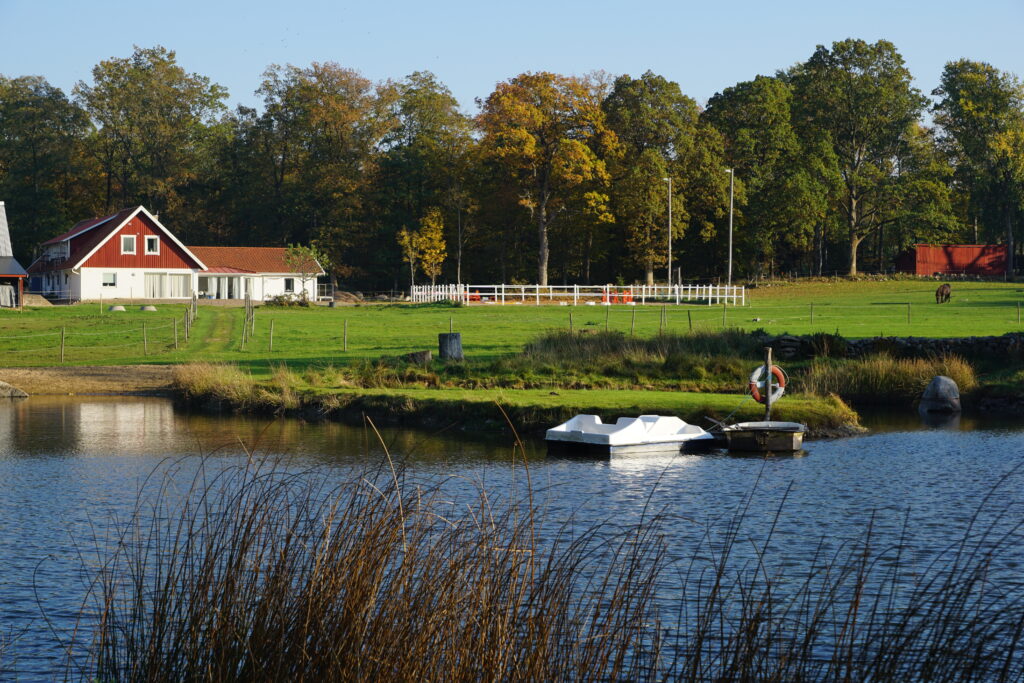 Vallsjön
Vallsjön, spanning roughly 700 hectares, boasts abundant of perch and pike. It is possibly one of southern Sweden's premier perch fishing spots, delivering both in quantity and quality throughout the year. Here, it is not uncommon to reel in a perch weighing over a kilo. The record for the lake? A whopping perch weighing 1.8 kg and a formidable pike at 15.9 kg.
The lake is also home to a thriving whitefish population, a considerable treat for its perch and pike. When the weather is cold, the northern part of Vallsjön is a hotspot for ice fishing. If shallower regions don't produce catches, deeper waters might just be the goldmine. For those keen on crayfish, Vallsjön has plenty, though fishing them is usually reserved for landowners, you would need to ask for permission.
Vallsjön's diverse biological landscape is credited to its rich fish and bird species, vast lake expanse, and varied shoreline. Bird enthusiasts can spot various species here, including loons, grebes, and mallards.
Ejheden
Nestled in the tranquil wilderness outside Furudal lies Ejheden lake, arguably Sweden's other pinnacle for perch fishing. Its private fishing rights mean that conservation efforts are meticulously overseen, ensuring optimal conditions for the lake's fish. It promises an unrivaled experience for those yearning to fish in untouched nature, especially for those chasing the dream of landing hefty perch, some even approaching the 2 kilos mark!
The region's natural makeup, including the coarse rims in the surrounding forests and lake, contributes to the thriving fish ecosystem. The untouched wilderness feels, combined with top-tier fishing, is the allure of Ejheden. As well as, the occasional wild life encounters will keep you alert.
Whether you are a novice or a seasoned angler, Ejheden offers something for everyone, including canoe and kayak rentals. By June, summer is in full swing, welcoming fishing enthusiasts eager for open water expeditions.