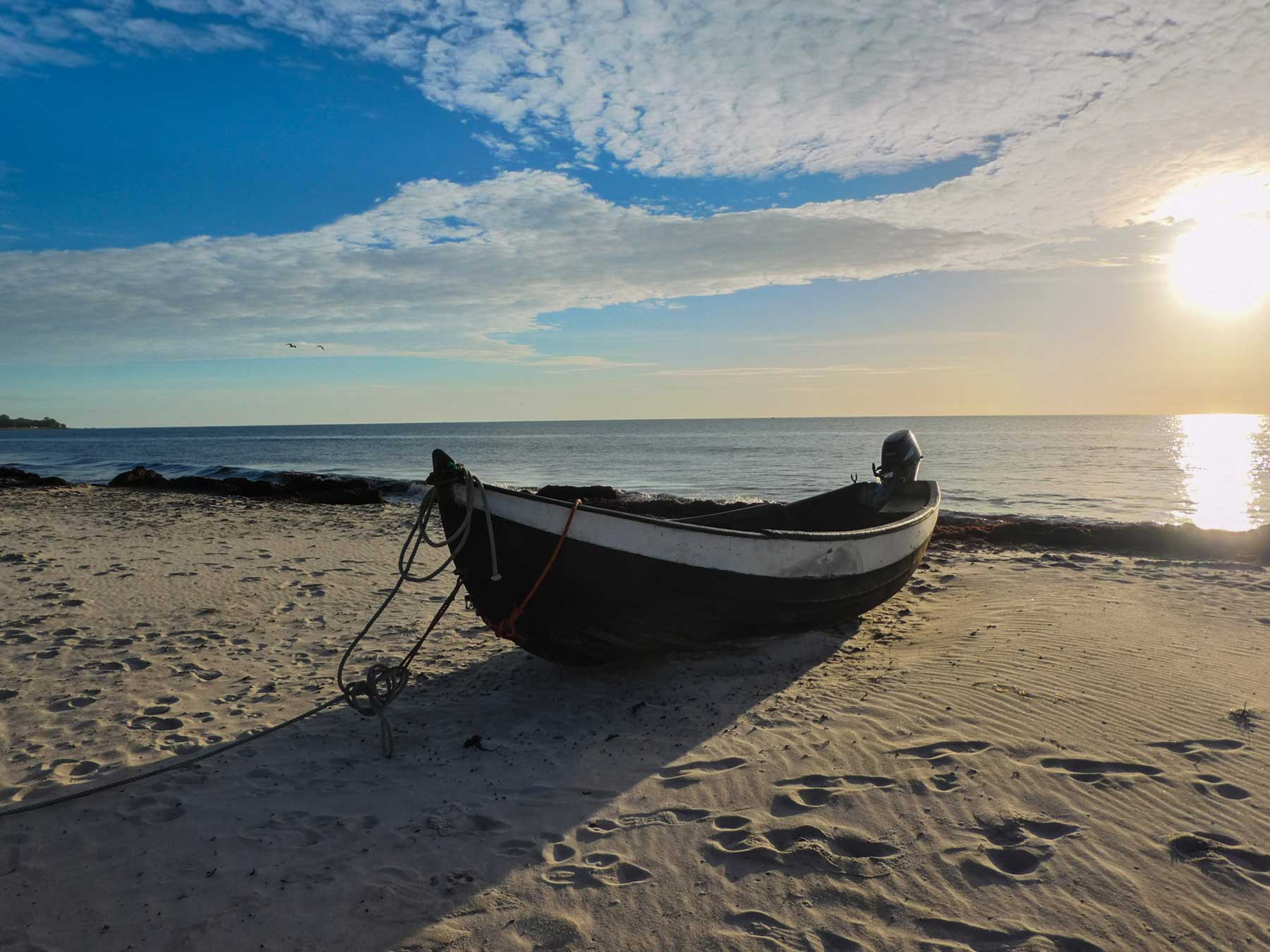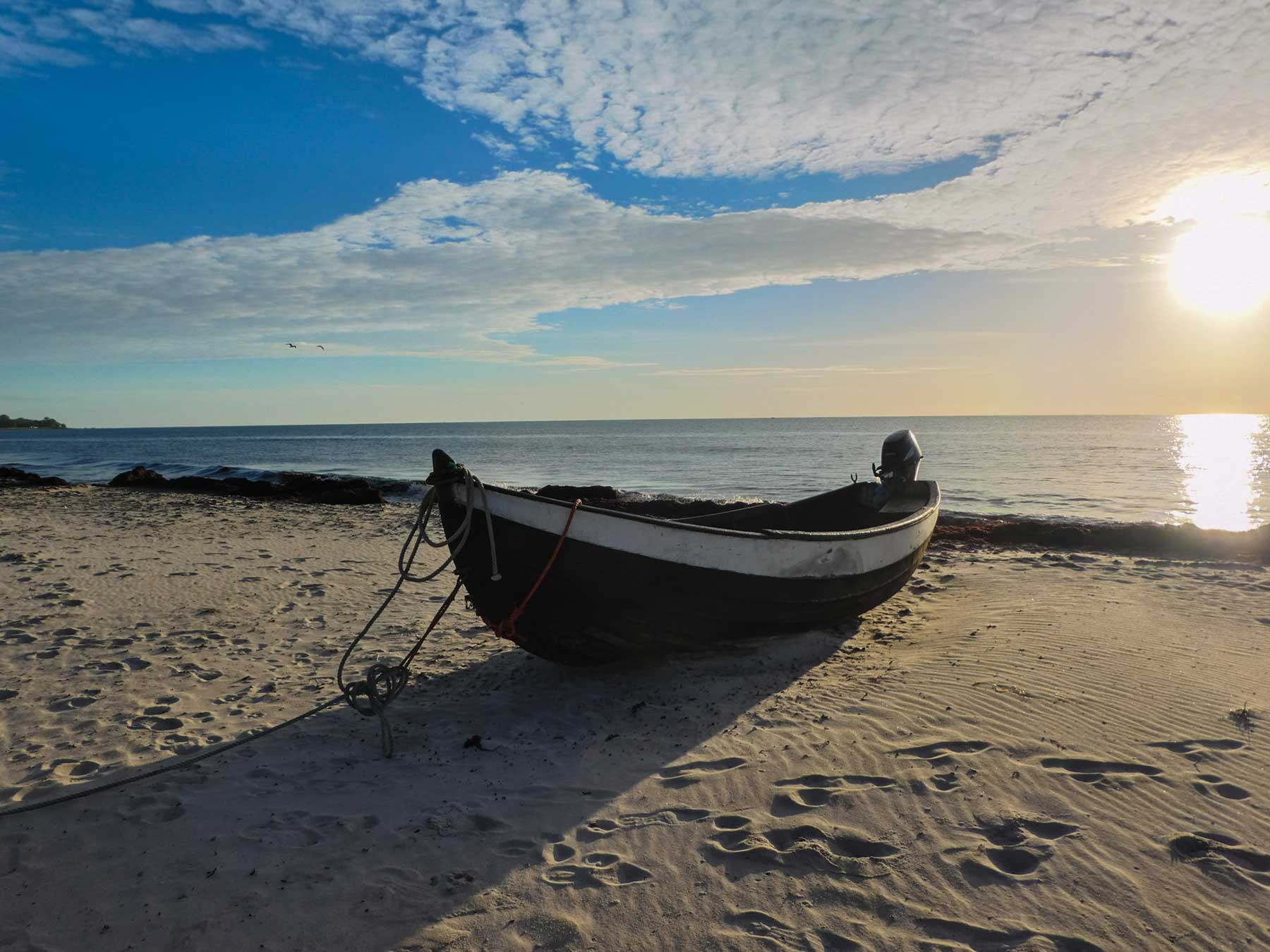 Skåne is the region in the southernmost part of Sweden, next to Denmark. Skåne is a destination that mesmerizes with its unique blend of picturesque landscapes, rich history, and vibrant cultural scene. Known for its never-ending green fields, white sandy beaches, and dense beech forests, Skåne is the perfect getaway for those looking to experience the quintessential Swedish charm. There are plenty of interesting places to see in Skåne, whether you are a nature lover, history buff, or an art admirer, Skåne promises a variation of experiences. Here are the must-visit destinations in this enchanting region.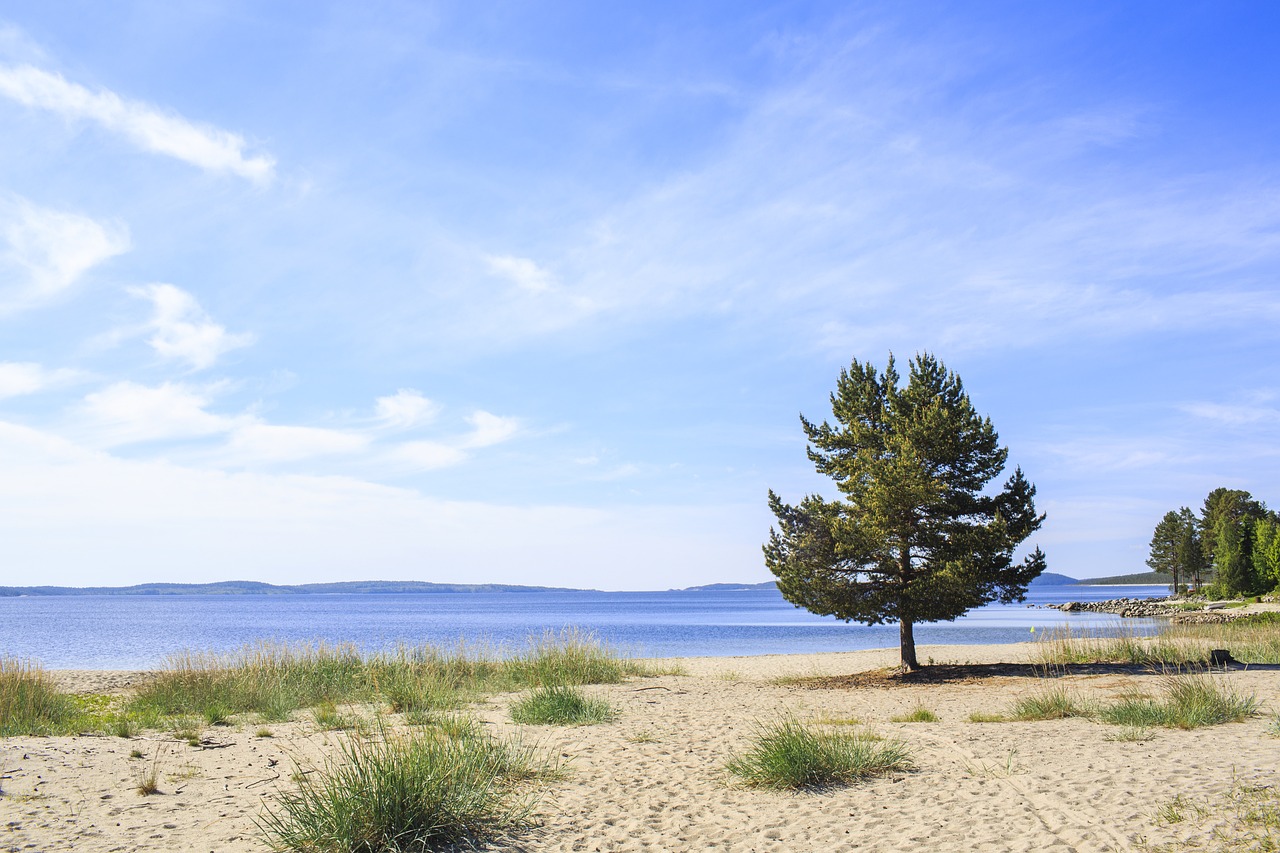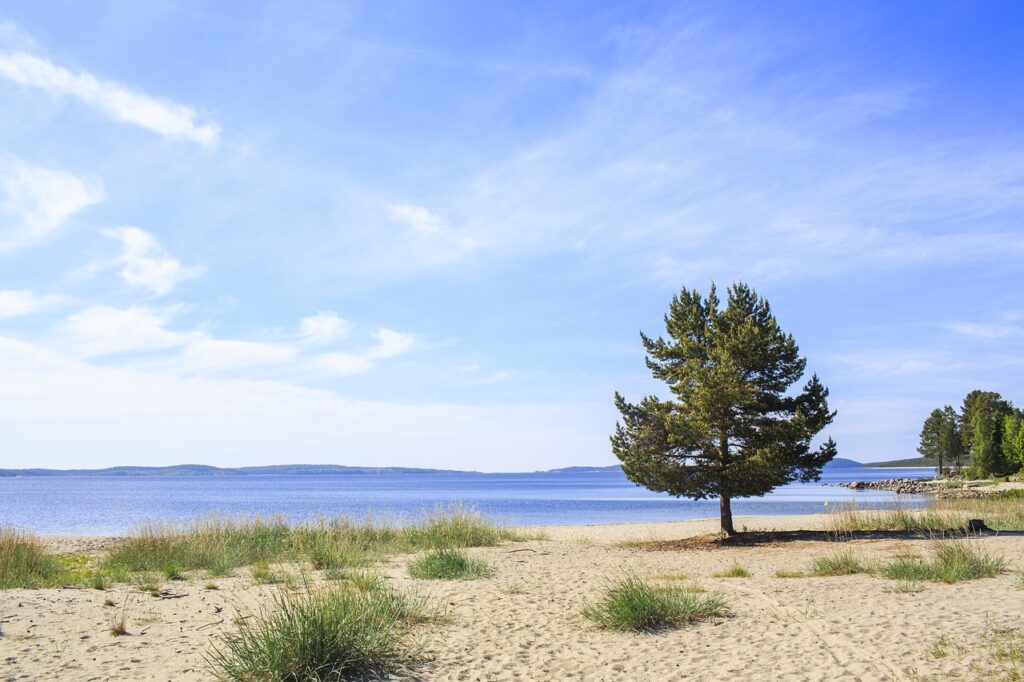 Österlen
One cannot talk about Skåne without mentioning Österlen. Österlen is often regarded as the most poetic and picturesque region of Sweden. Its unparalleled natural beauty, historical towns, and unbelievable waters, attracts travellers from across the globe.
The beaches of Österlen, such as near Sandhammaren and Knäbäckshusen, are pristine stretches of golden sand. They provide an idyllic setting for sunbathing, swimming, or simply watching the horizon where the Baltic Sea meets the sky.
Towns like Simrishamn, with its traditional houses and cobbled streets, embody the essence of Österlen. They are perfect for leisurely strolls, "fika"-hopping, and immersing oneself in local culture. Österlen is the go-to holiday destination for many Swedes during summer. Österlen ensures that visitors will leave with memories to cherish for a lifetime.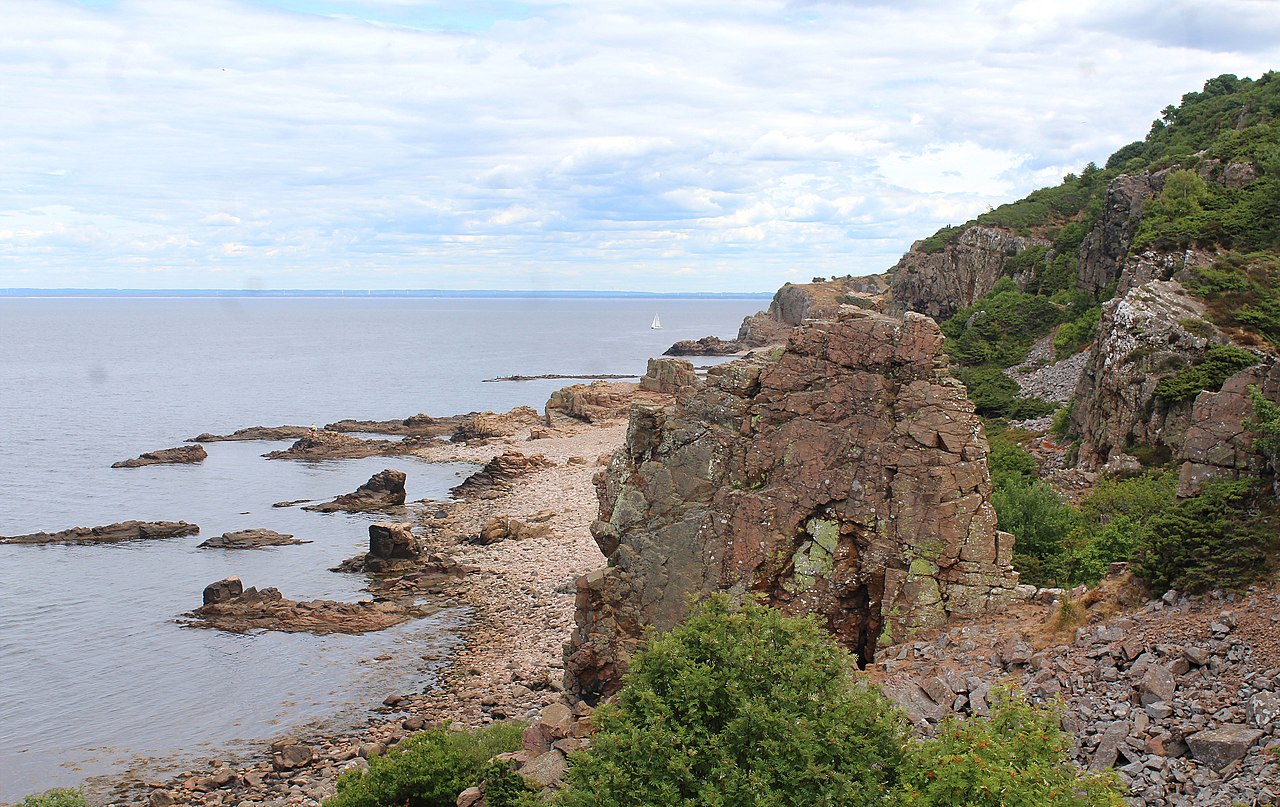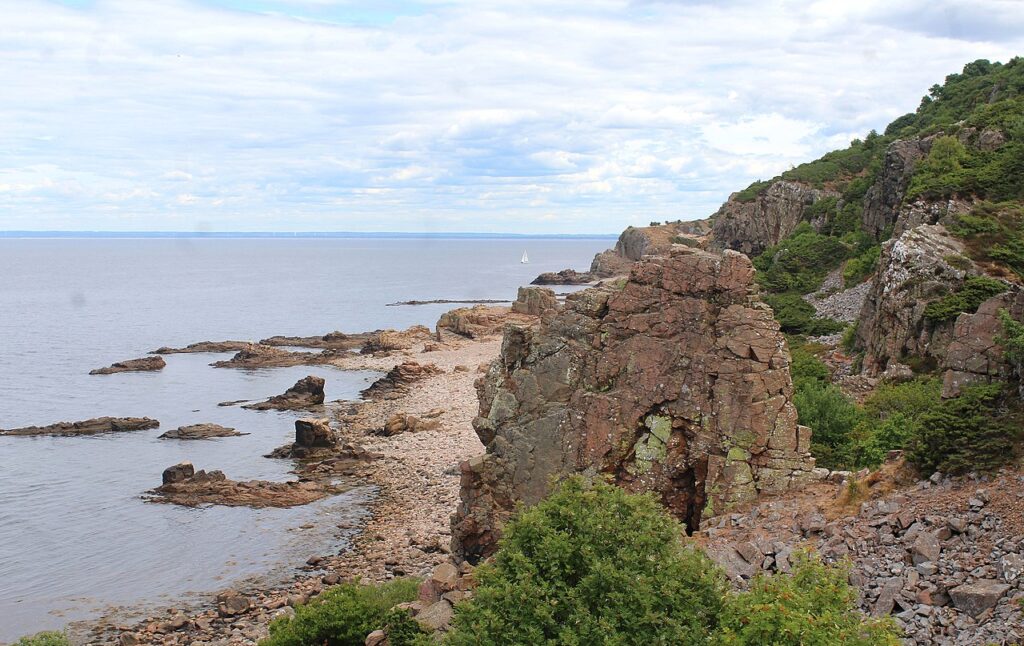 Photo: Dguendel
Hovs Hallar nature reserve
Experience dramatic coastal landscapes with steep cliffs, stone pillars, and secluded rocky beaches. Hovs Hallar is a nature reserve known for its peculiar rock formations, resulting from millennia of erosion. If you follow the "Skåneleden" trail, it will take you through the entire reserve. The trail takes you through the forest and pastures up along the cliff's edge.
There are also plenty of stone structures and caves to explore down at the rocky beaches. Continuing on the "Skåneleden" towards Torekov, the beach and pastures become flatter and easier to walk on. Enjoy watching the seals resting on the rocks by the coast at "Norrebrohamn". Be careful so you don't get pecked by the numerous ducks and seagulls.
The nearby Bjäre Peninsula offers quaint villages, beautiful shops, and unique local foods.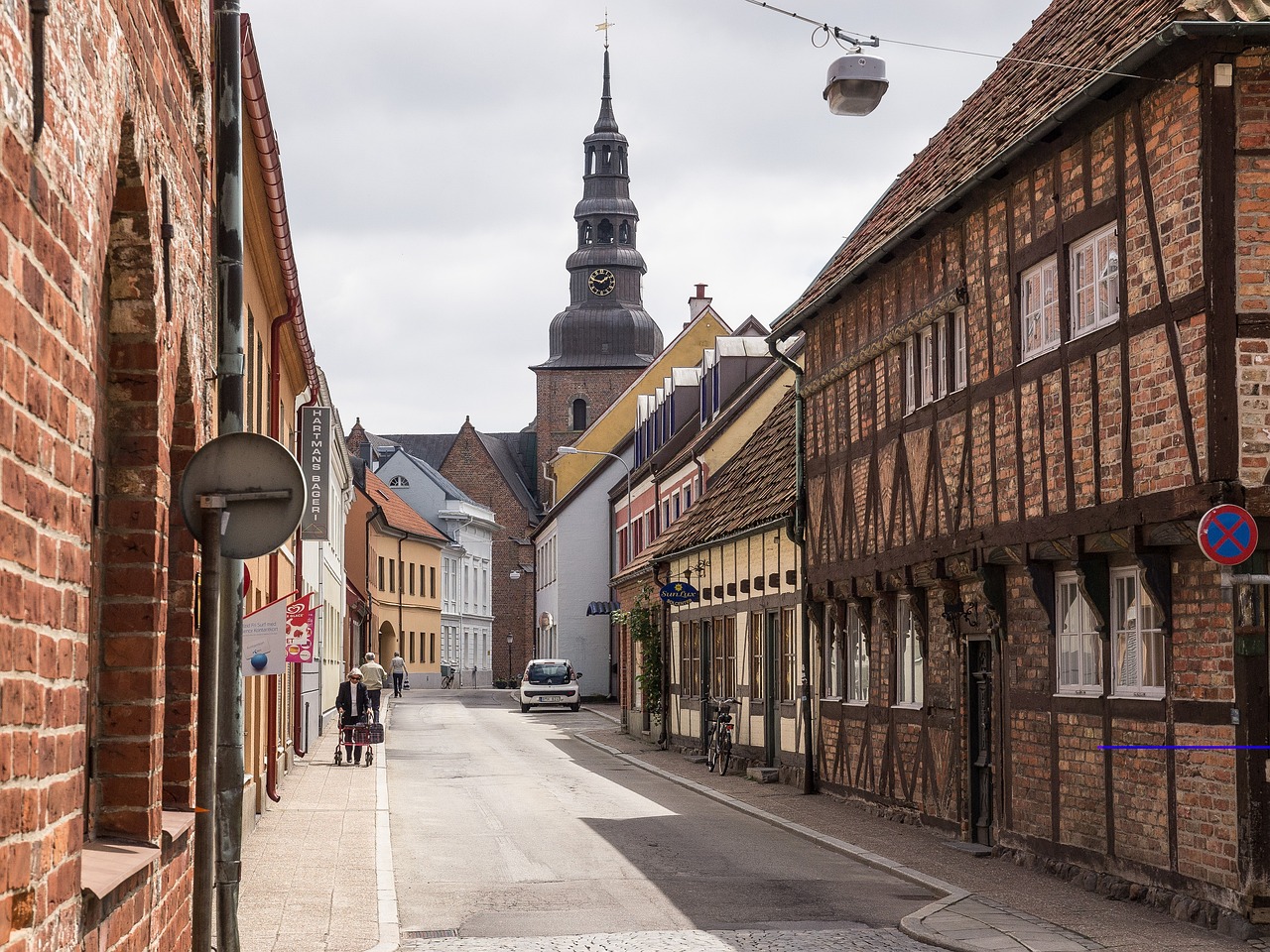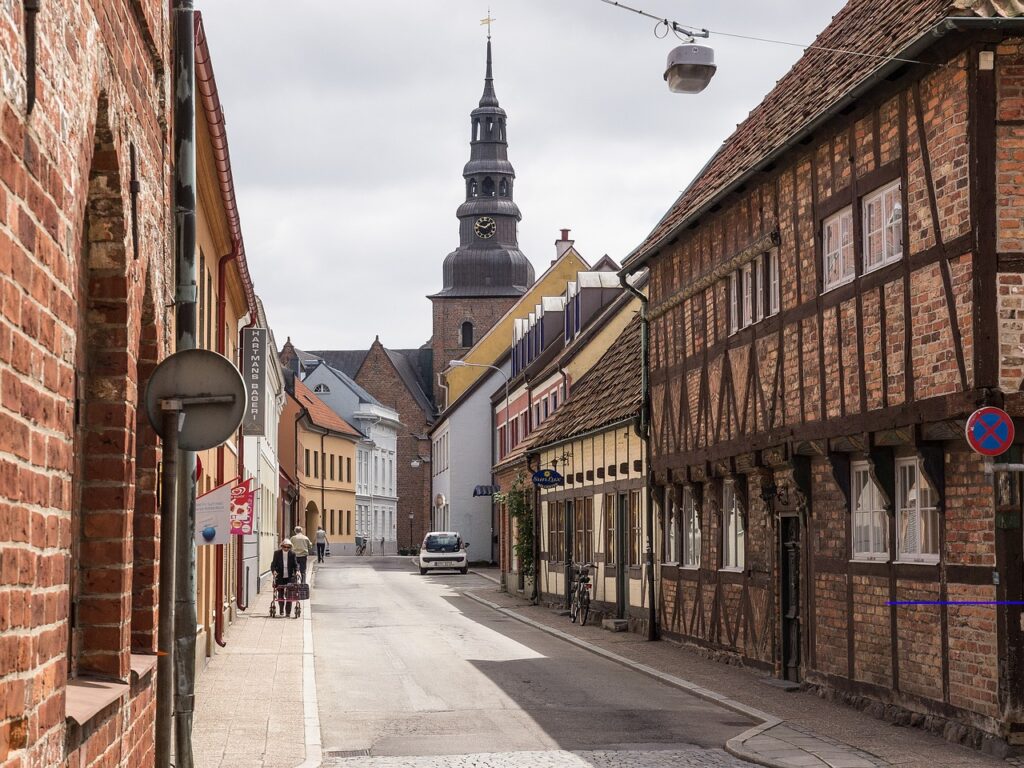 Ystad
Fans of the fictional detective Wallander will recognize Ystad. Beyond its cinematic appeal, this medieval town's cobbled streets, half-timbered houses, and the historical Ystad Monastery make it a traveller's delight. Through its rich and varied buildings, a continuous development from the Middle Ages to the present is illustrated.
A quiet and calm town, Ystad has a rich history that dates back to the 11th century. Ystad is as charming as it is historically significant. The Ystad Monastery, one of the best-preserved medieval monasteries in Nordics, is a testament to the town's rich heritage. Today it is a place where you get to step back in time and enjoy yourself with simple yet delightful pleasures.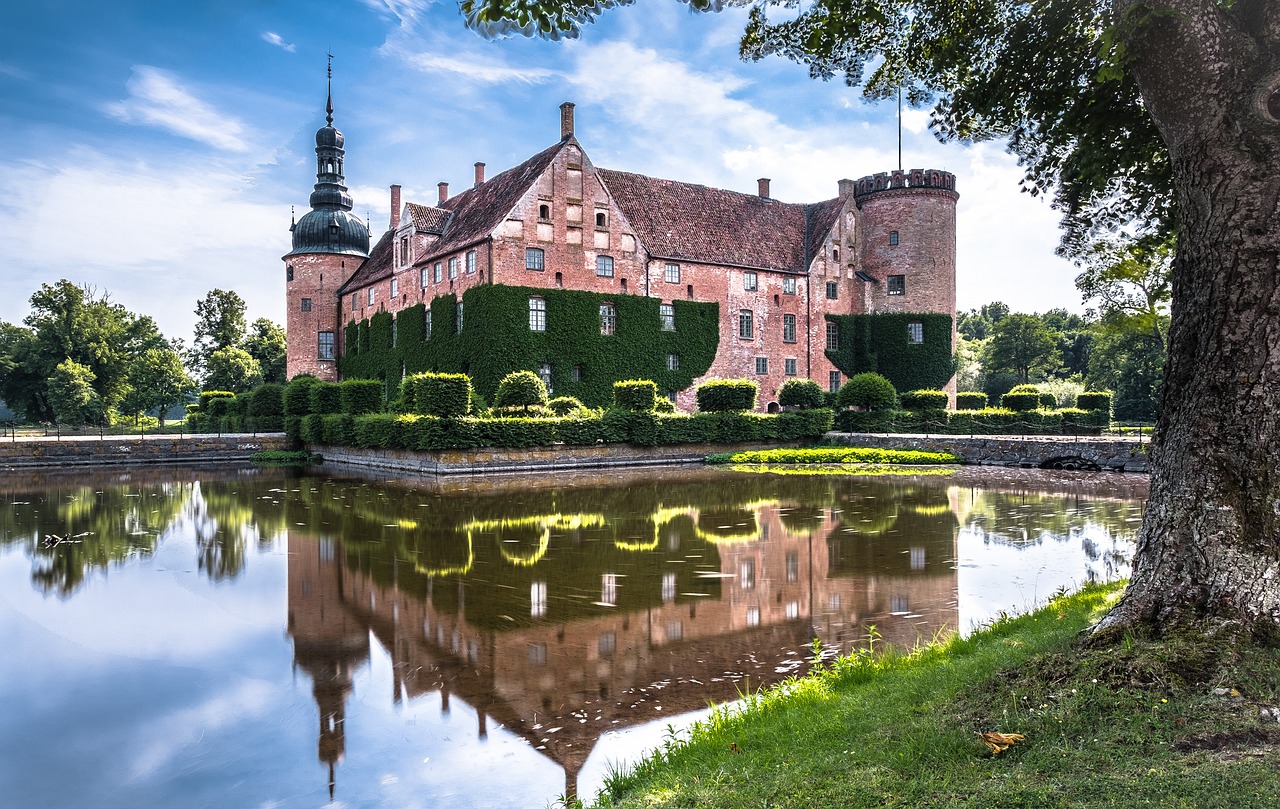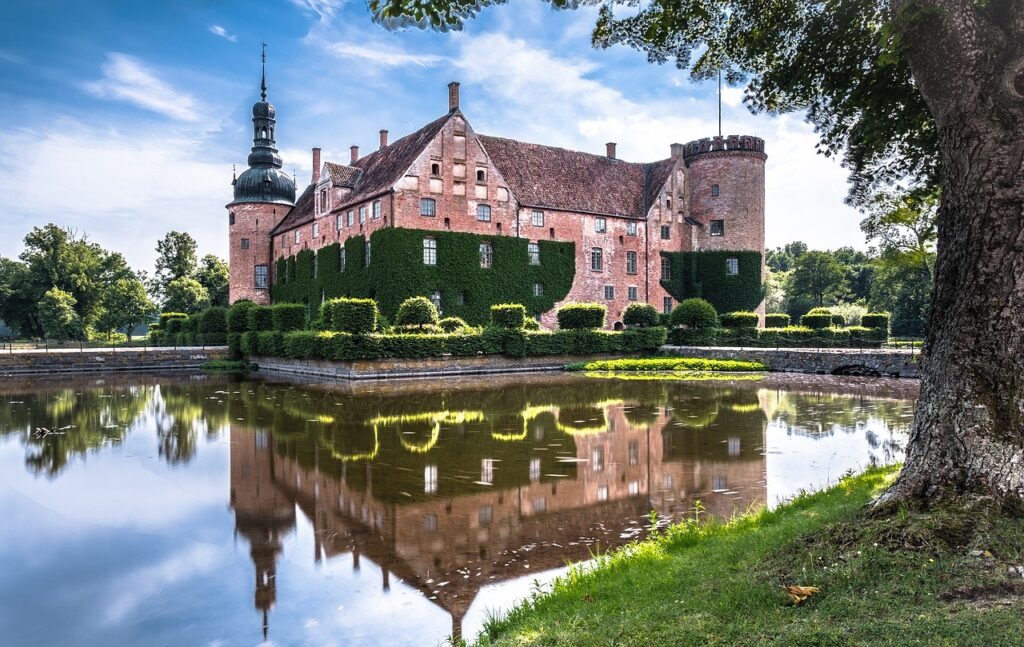 The Castles of Skåne
Wales may have the most castles per square kilometer, but arguably Skåne's castles are more elegant. The region is dotted with historical castles, each narrating its own tale. Such as, Sofiero Palace with its award-winning parks, and Malmöhus Castle, the oldest preserved Renaissance castle, are just a few that should be on your list.
Sofiero Palace: Once the summer residence for Swedish royalty, Sofiero boasts one of Europe's most beautiful gardens and parks. The flowering rhododendrons, the garden's crowning glory, are a sight to behold during spring.
Malmöhus Castle: Situated in the heart of Malmö, this renaissance castle is the oldest of its kind in Scandinavia. Today, it is home to the Malmö Museum with exhibitions on history, technology, seafaring, and natural history.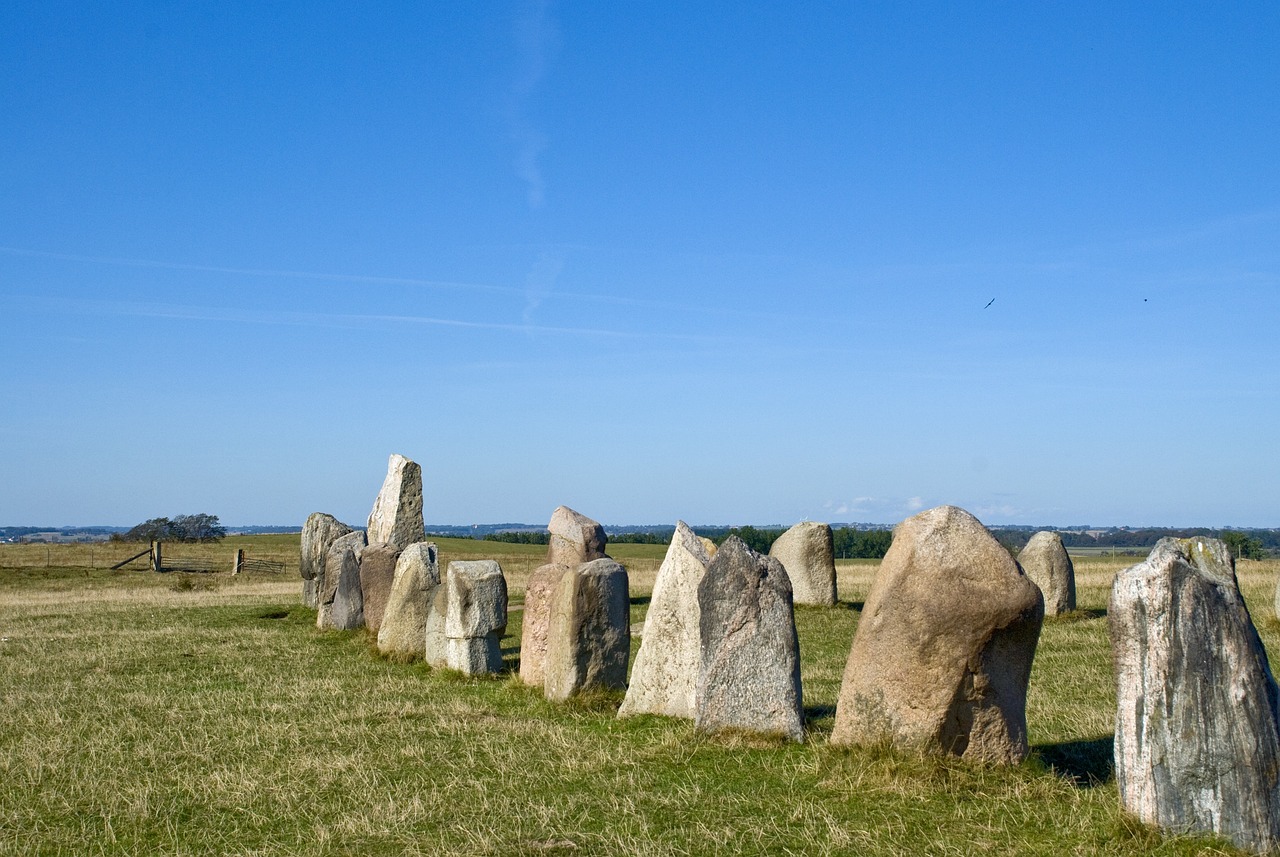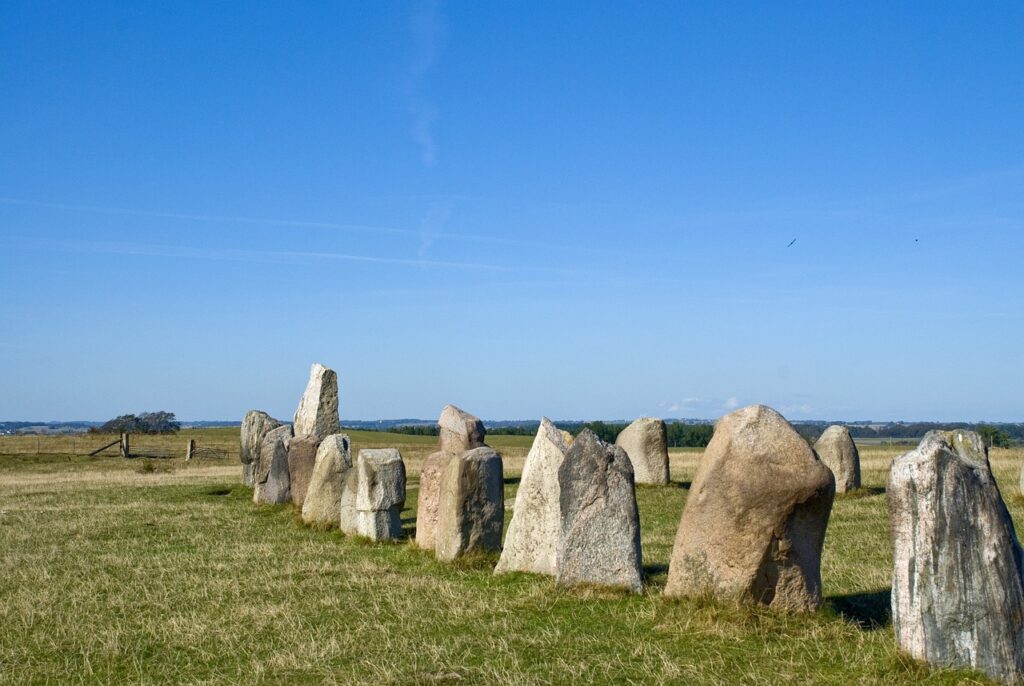 Ale's Stones
Often termed as Sweden's Stonehenge, Ale's Stones is a monolithic monument, offering not just historical wonder, but also panoramic views of the Baltic Sea.
Marvel at the 59 massive boulders arranged in a 67 meters long outline, resembling a ship. This ancient ship-like stone formation is believed to date back to the Nordic Iron Age, and is steeped in mystery and offers stunning views of the surrounding landscapes.
The purpose and exact age of this monument are still subjects of debate, with theories ranging from a burial monument to an astronomical clock. Located atop a hill in Kåseberga, Ale's Stones is a mesmerizing historical site.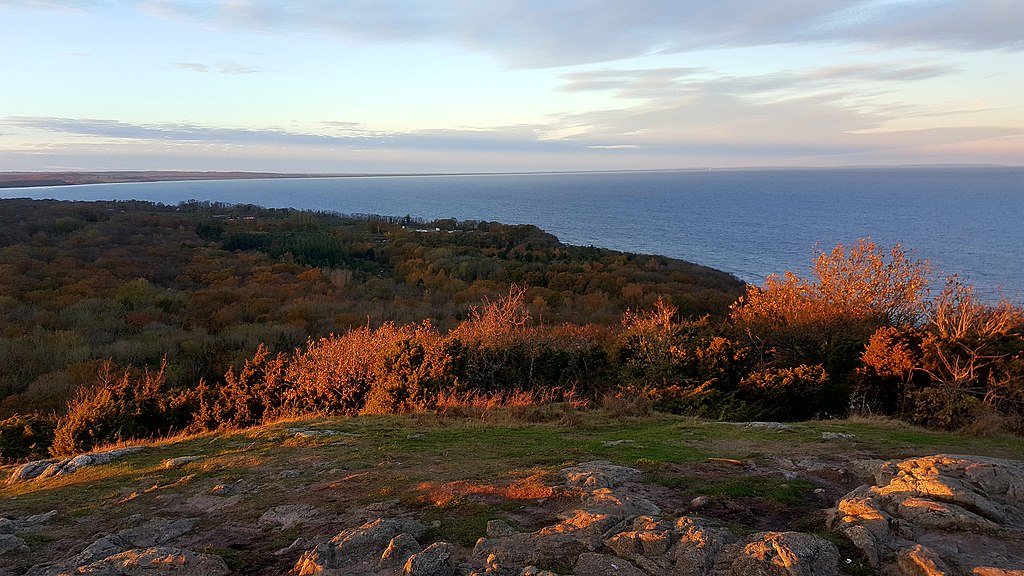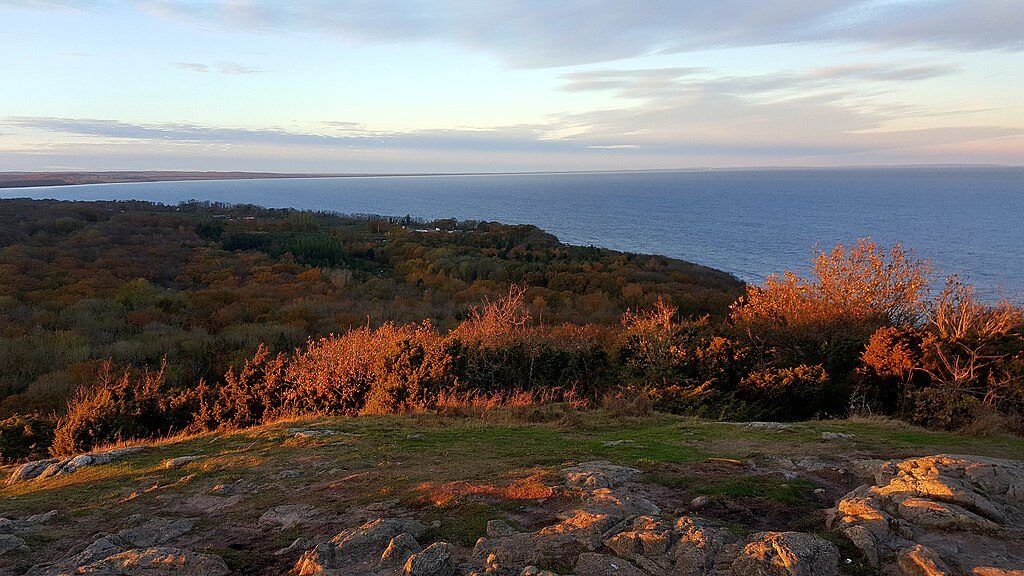 Photo: Mpotter Adams
Stenshuvud National Park
Stenshuvud National Park attracts nature enthusiasts with its lush forests, pristine beaches, and the opportunity to hike up to the park's highest point for a breathtaking view of the coastline. The national park is considered to be one of the major attractions in Skåne. The park's rich flora and fauna, along with ancient remains, make it a spot of ecological and historical interest.
From pastures and sand dunes to enchanting alder swamp forests and dense hornbeam forests, you get to explore them all. The grazing animals help keep the landscape open and increase the chance for greater biodiversity. Stenshuvud is a paradise for nature lovers. There are several hiking trails that take you to the highest peak on the mountain Stenshuvud, 96 meters above sea level, where you get to enjoy the view of the majestic Baltic Sea.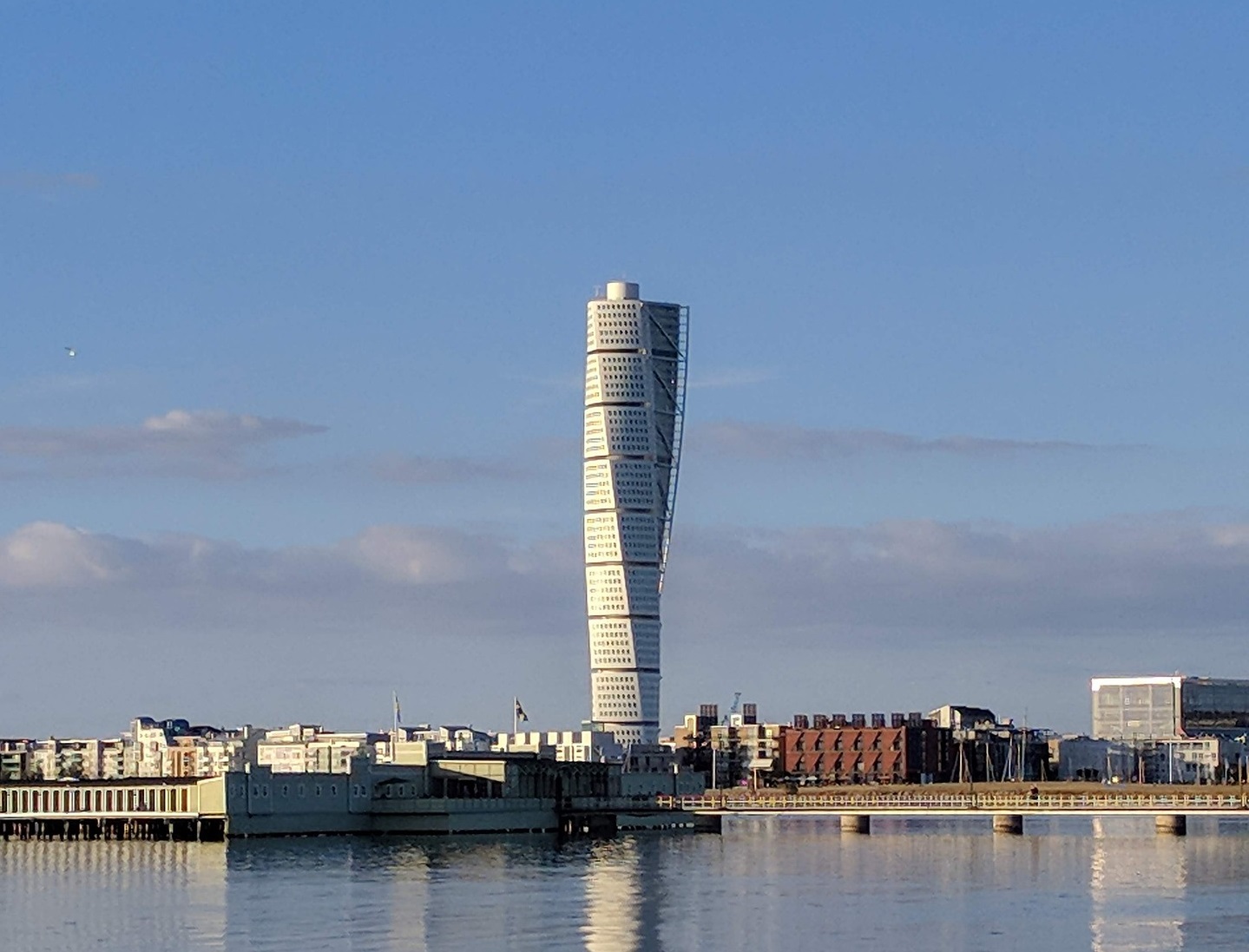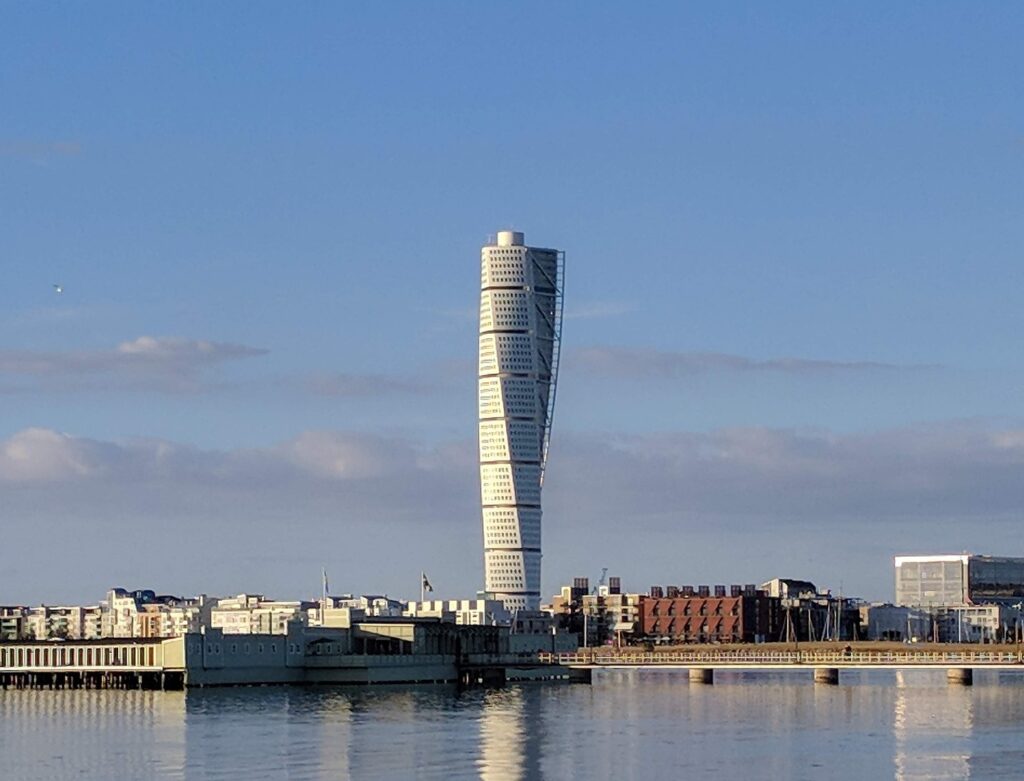 Turning Torso
Malmö, Skåne's largest city, is home to the iconic Turning Torso, Scandinavia's tallest skyscraper. Designed by the renowned architect Santiago Calatrava, this building is a testament to modern architectural genius. The Turning Torso is not just a tall skyscraper, it is also a brilliant example of neo-futuristic architecture.
Standing 190 meters tall, with 57 floors, it offers an unparalleled view of the city and the Öresund strait. It is today a residential building with a "twist", quite literally, as it twists a full 90 degrees from base to top. Since it is an active residential building, it is not always open to the public. To go up to the top floor and have a guided tour, please check ahead of time (There should be a button that allows you to book a tour, if not then most likely there aren't none being offered).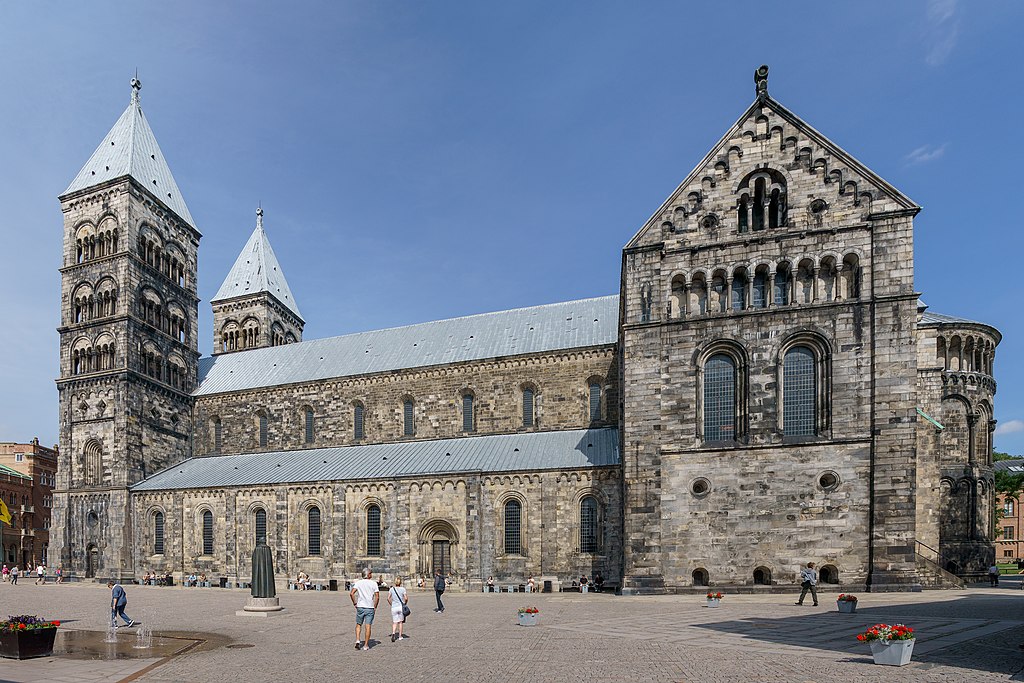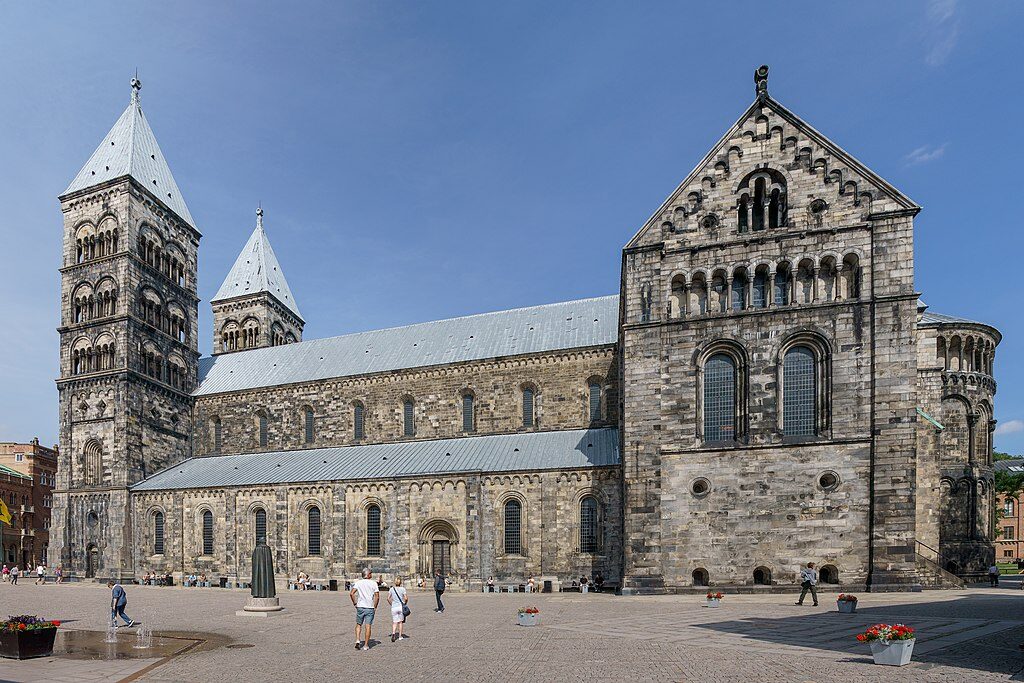 Photo: User:Colin
Lund Cathedral
Standing tall since the 12th century, the Lund Cathedral is a magnificent reflection of Romanesque architecture. Inside, you will find an ancient astronomical clock that chimes twice a day, an impressive crypt, and intricate stone sculptures. The cathedral's rich history and architectural mastery make it a magnet for both pilgrims and visitors.
It is today the most visited cathedral in Sweden. The cathedral's two towers are 55 meters high and have become a landmark for the area. The most famous sight in the crypt is the stone pillar embraced by the giant Finn, who turned into stone after trying to destroy the cathedral that he built because he wasn't paid.
The astronomical clock, dating back to around 1425, is a magnificent sight. It shows, among other things, the different zodiac signs and the phases of the moon.