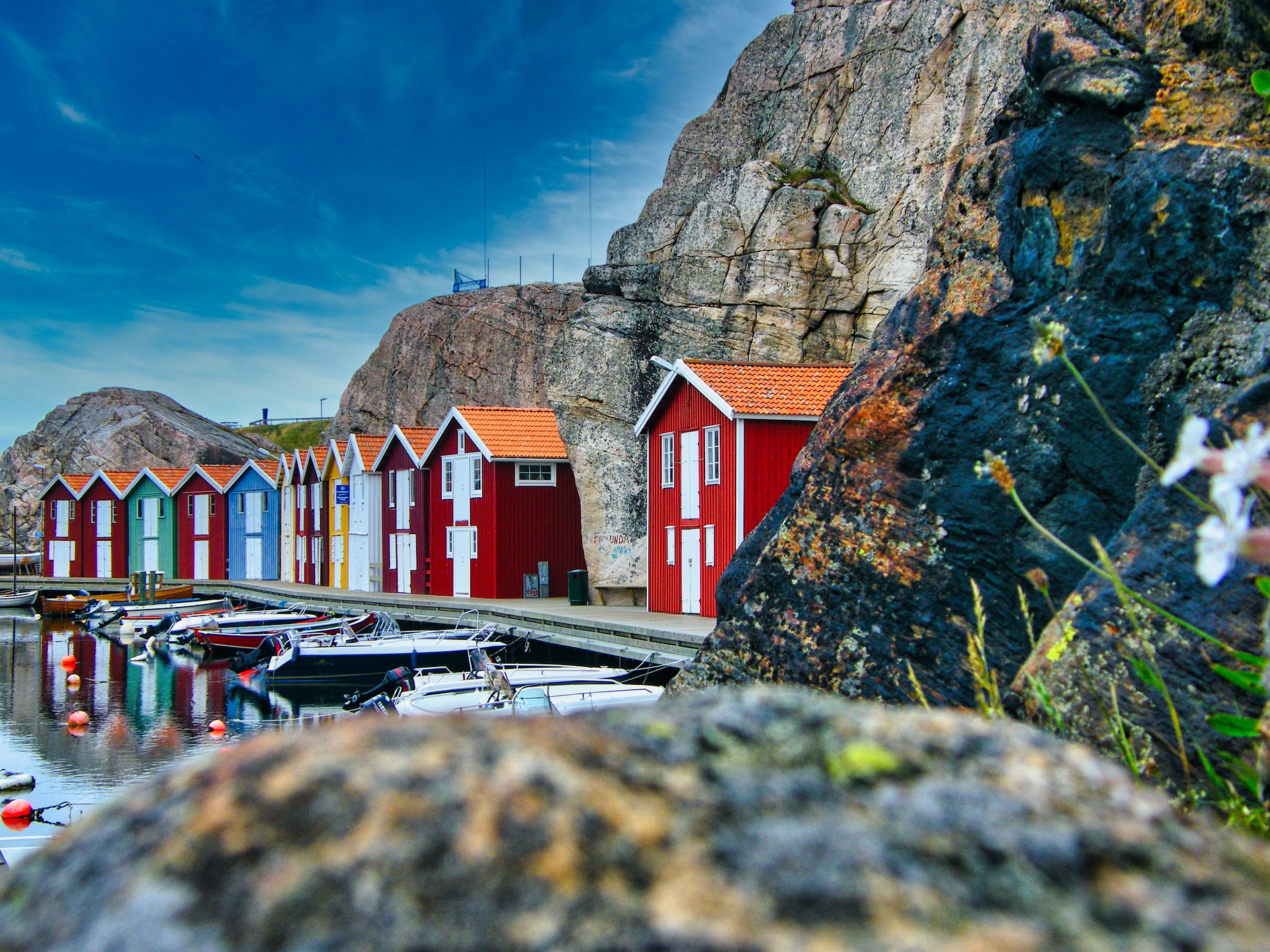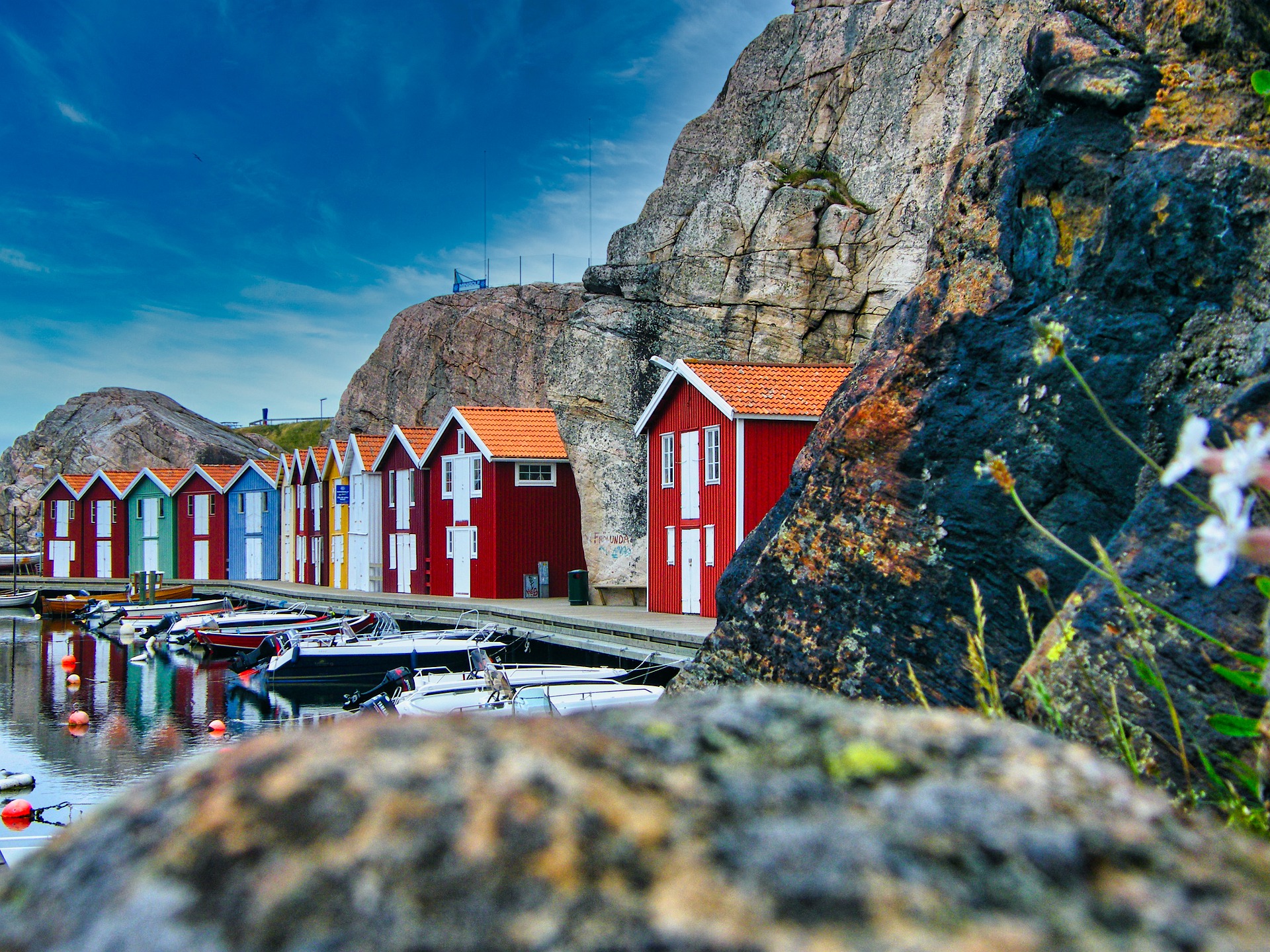 Discover 8 underrated destinations for weekend trips and short breaks in Sweden. From the beautiful countryside and nature to cities full of cultural and culinary experiences, spend some quality time together and stay the night on farmstays. Or enjoy classic red Swedish cabins with an idyllic lakeside holiday.
Here you will find information about each place and what they offer.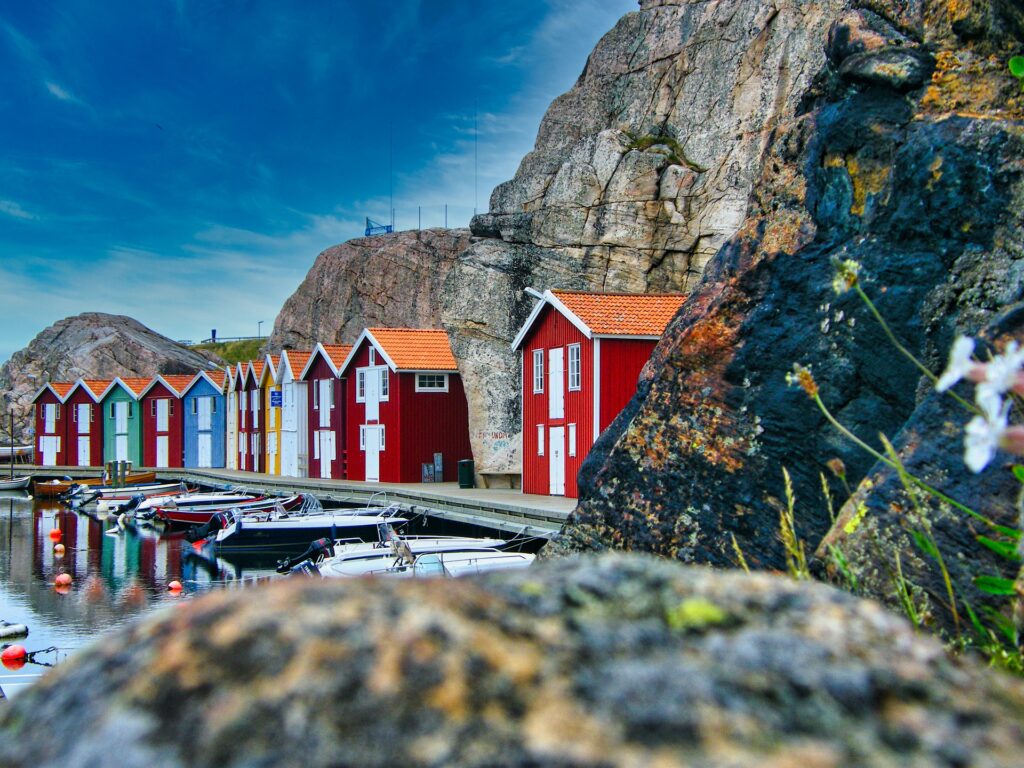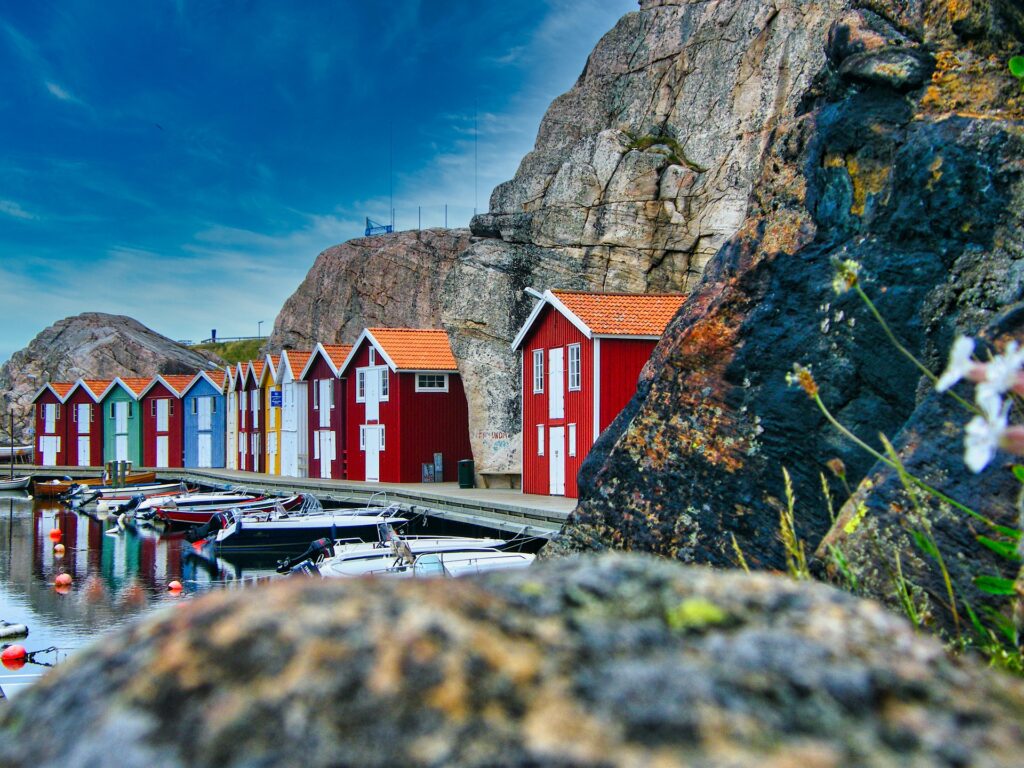 Bohuslän
Bohuslän is located on Sweden's west coast, perfect for short coastal trips. There are endless excursions, sights and places to visit that are all unique to the area. One of the visitors' favourite activities is to go island and archipelago hopping. One of the biggest and most popular islands is Tjörn. There you will find plenty of hiking and cycling trails, sandy bays, and artistic sculptures.
Another must visit place is the Smögenbryggan bridge. It is one of Sweden's most popular tourist destinations, located in Smögen's old fishing port. The bridge starts at the fish halls and is about a kilometer long. You will find many restaurants to enjoy fresh seafood with beautiful views of the sea, and shops with local delicacies.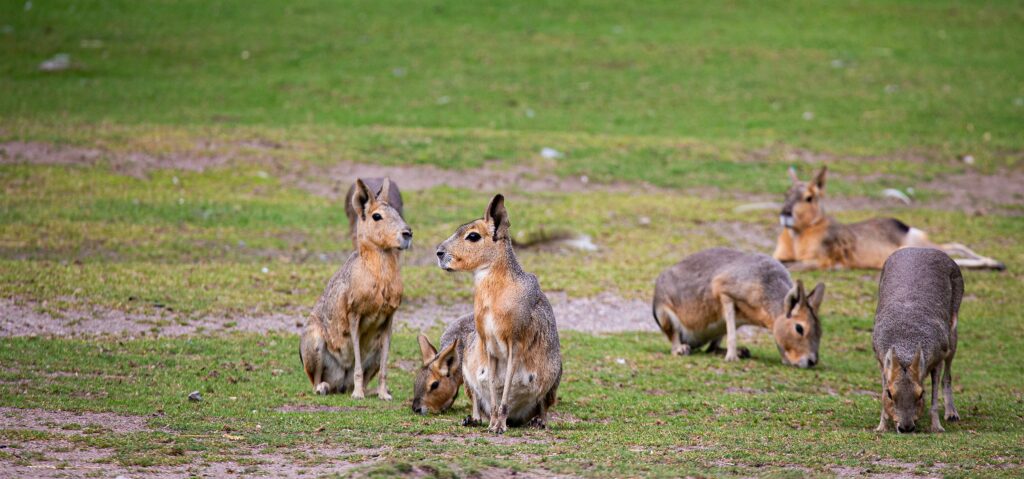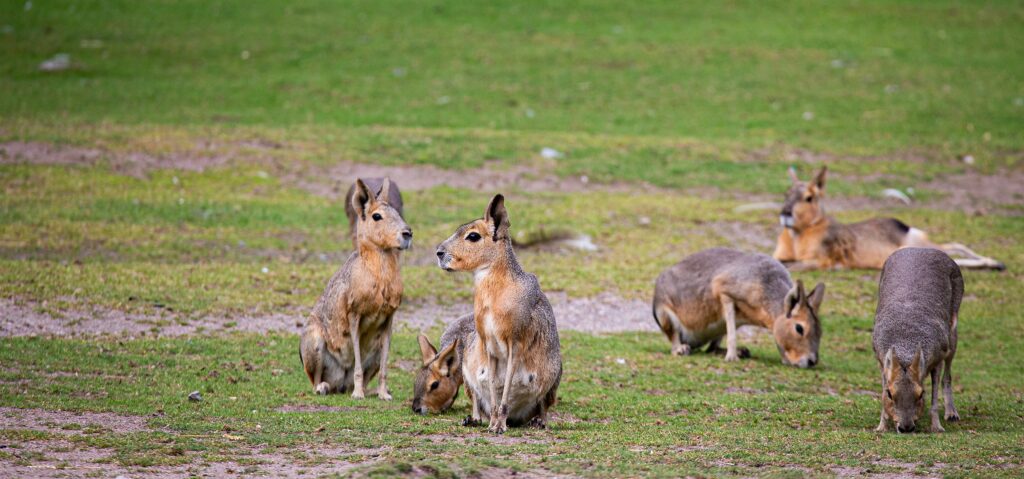 Östergötland
If you are more interested in knowing more about Sweden's past on your break, then Östergötland is the region to go. As Sweden's second largest county, Östergötland was an industrial hub, and a place to see historic architecture today, including medieval cathedrals and castles.
Linköping, the capital of the region, is home to the notable Swedish Air Force Museum. There are much of Sweden's industrial heritage, as well as beautiful nature. Go a bit further north-east, you will find Kolmården, the largest wildlife park in the Nordics, perfect for a family holiday.
Visit the Vikbolandet peninsula east of Norrköping for peace of mind with open landscapes, sea view, and forests with wild animals, such as goats, ostriches, turkeys and deer, mushrooms and berries.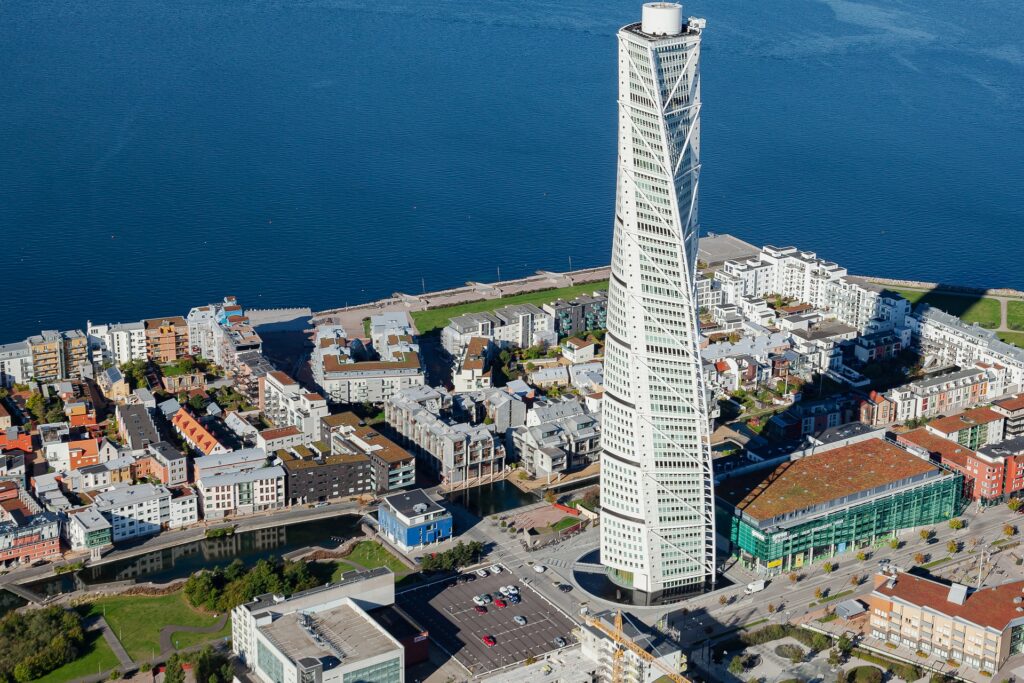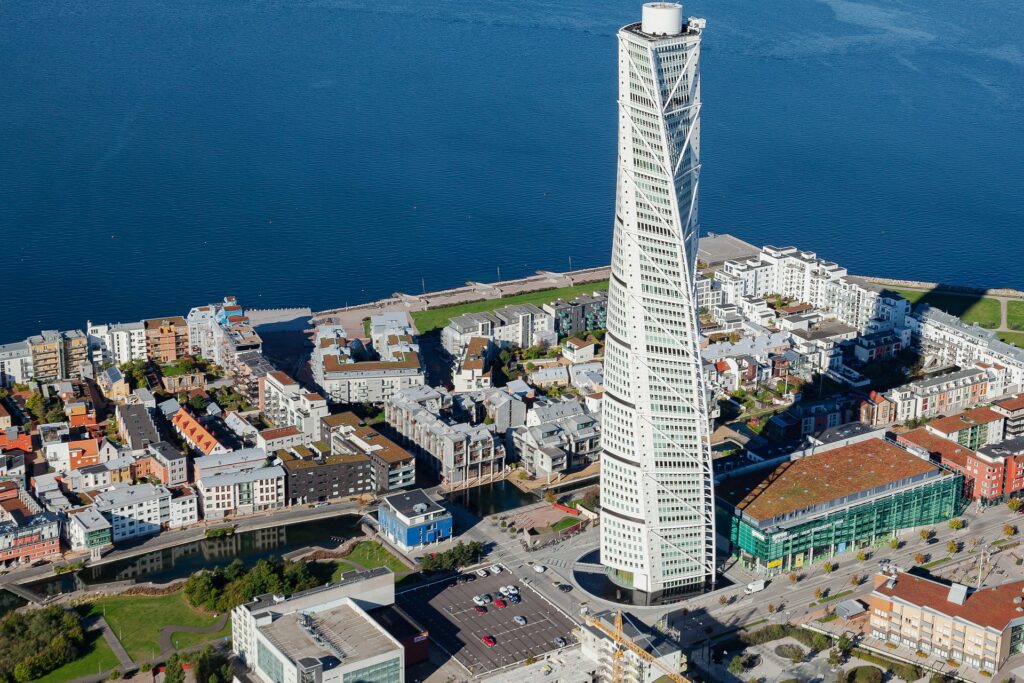 Skåne
Skåne county is located at the most southern part of Sweden, just a stone's throw away from bustling city of Copenhagen in Denmark. Skåne is known for its beautiful scenery and outstanding culinary experiences. Visit the ancient monuments from the Viking era, the well-persevered medieval churches, and beautiful renaissance style villages.
Skåne is surrounded by over 400 kilometers of coastline in three directions, where you will find sandy beaches and steep rocky mountains. Going to the most southern point, you will reach Malmö. Malmö is called a modern city with contemporary dishes and architecture marvels. In the rural areas, there are many charming fishing villages, castles, manors, museums and magnificent gardens.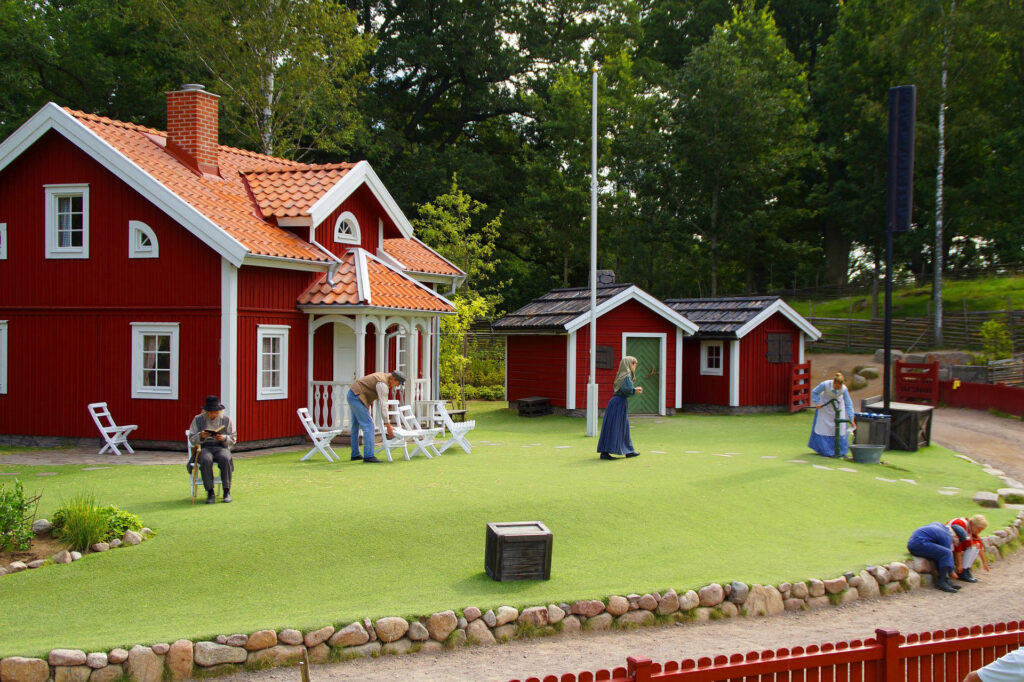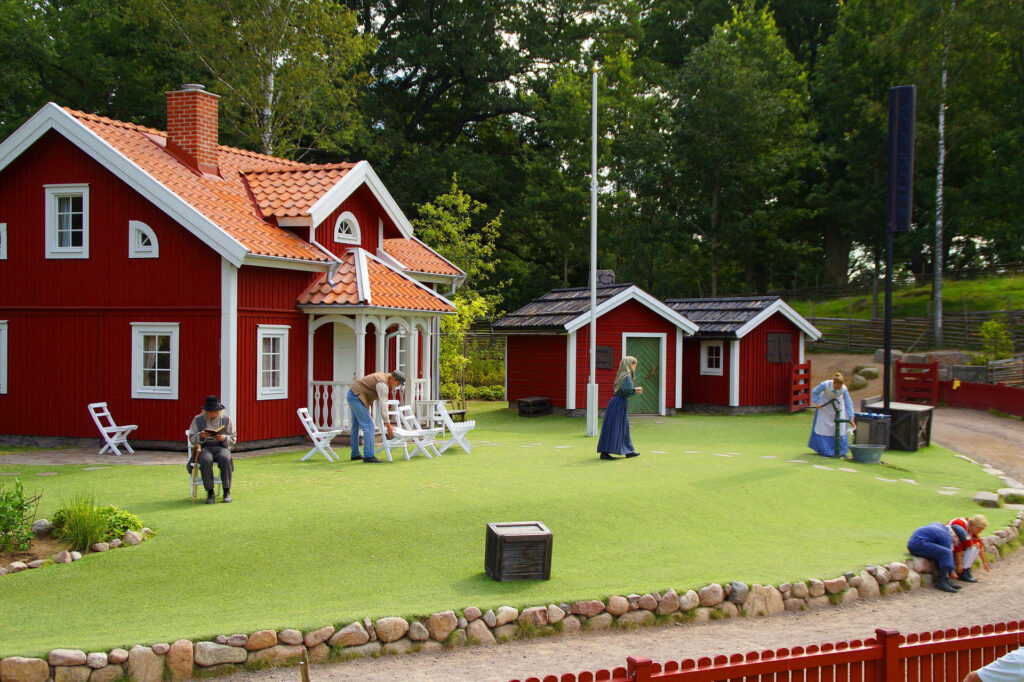 Småland
If you want more of the Swedish countryside, then you must visit Småland. Småland is a region full of dense old-growth forests, thousands of gleaming lakes, nature reserves, and quaint Swedish red cottages. It is a place full of nature, culture, history and heritage. In fact, many of the photos of Swedish red cottages are taken in Småland. In winter, try to go on a trip with snowshoes and discovery the winter landscape on foot.
Småland is one of the largest regions in Sweden, and home to glassworks and IKEA. The Kingdom of Crystal (Glasriket) has been the hub for innovative glassblowing techniques and creative glass artworks since 1700s. In the small town of Älmhult, you can visit the very first IKEA store, which now the IKEA Museum, and you could stay in the exclusive IKEA themed hotel.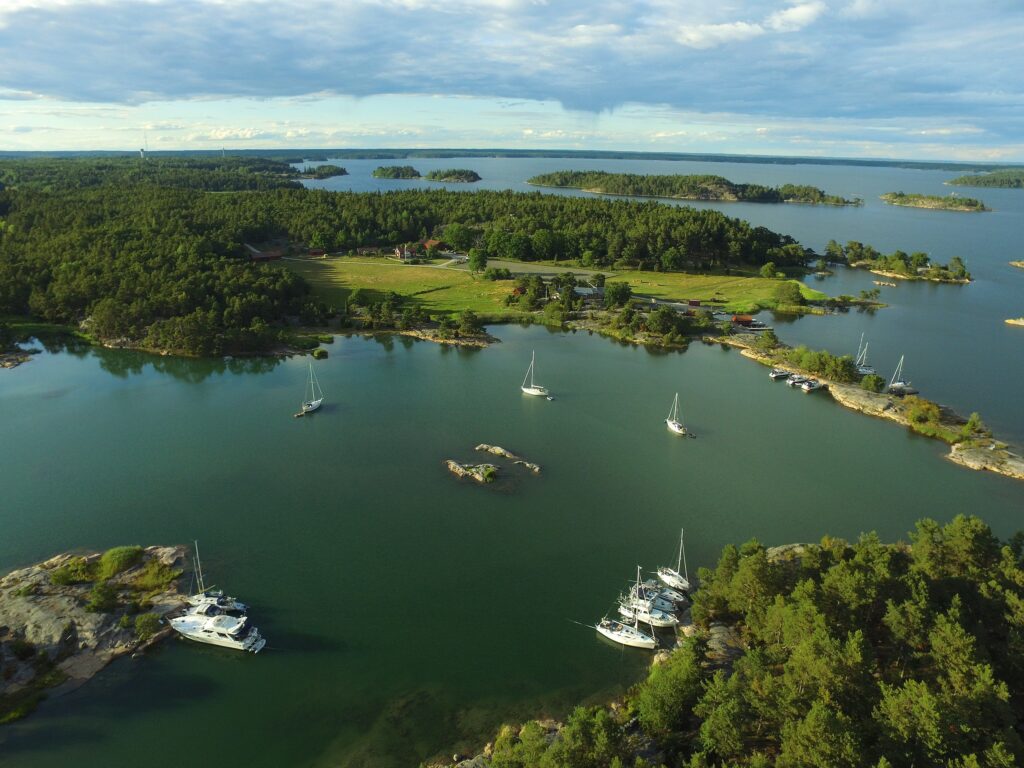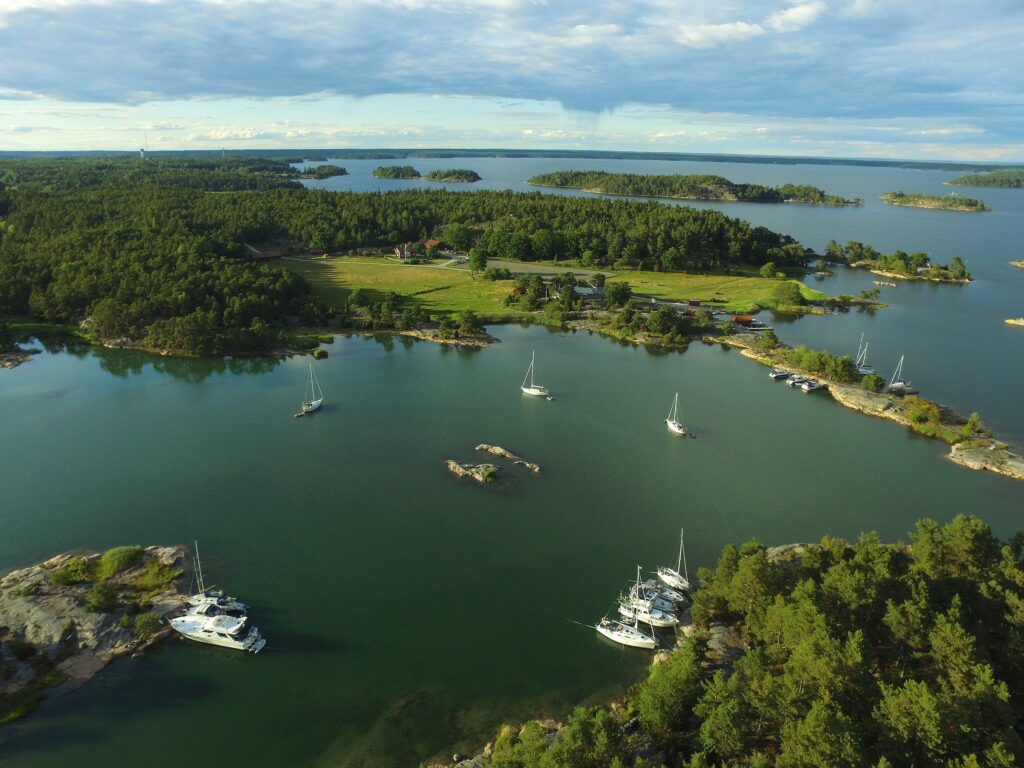 Södermansland
For the nature lovers, we suggest you to holiday in Södermanland. There are more than 170 nature reserves in Södermanland county. For example, Stendörren nature reserve is a popular destination located on the coast between Nyköping and Trosa. It is easy to reach it on the island and other islands via the several suspension bridges. There you can swim, hike, and paddle under the beautiful blue sky.
Another must visit archipelago area is Lacka. There are just over 100 islands and islets in the area, but Lacka is the main island. There are many opportunities for canoeing and cycling around the gorgeous archipelagos. You can also find farmstays nearby and stay overnight to enjoy the starry night sky.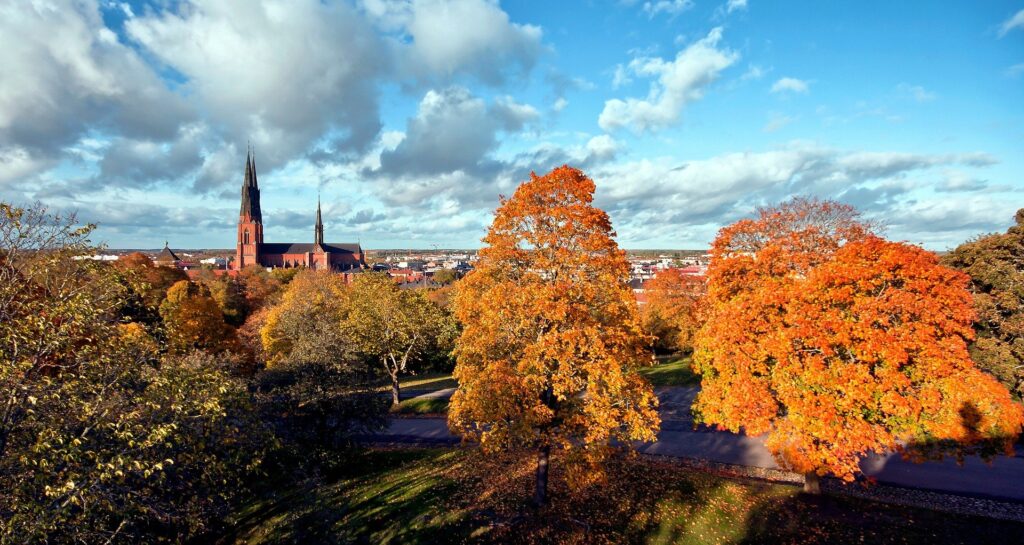 Uppland
Most people think of Uppsala when they hear Uppland. However, Uppland is more than the city, in reality there are lots of activities to do and sights to see. Just two hours by car from Uppsala you can find everything possible, including towns like Vallonbruken, Ljusterö, Öregrund and Grisslehamn. These small historic idyllic communities have a main street lined with neat houses and gigantic mansions. Usually, you can taste various delicacies from the sea in the towns.
It was thanks to the forest, iron ore and watercourses in the region that the Swedish industrial age could start. The mills today are of great cultural value, and there are different activities that you can do at different mills. Otherwise, head to Hammarskog, a large outdoor area with stunning nature all year round.
In winter, you can cross-country ski and ice skate on the frozen lakes. In summer, you can instead fish, swim and hike. There is also a rich bird life in Hammarskog, so if you are interested in birds, this is the right place. There are bird towers and bird platforms that are open all year round.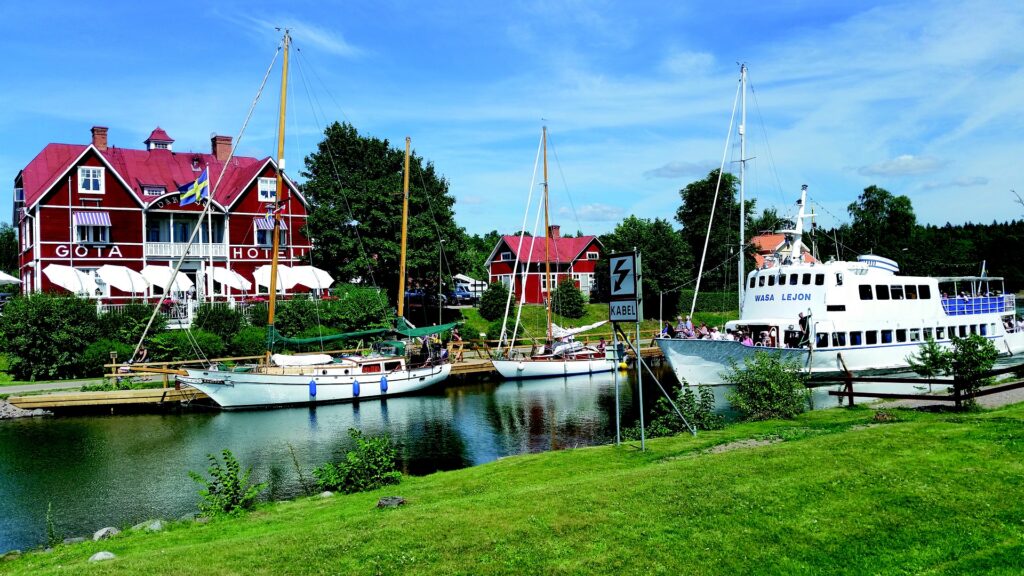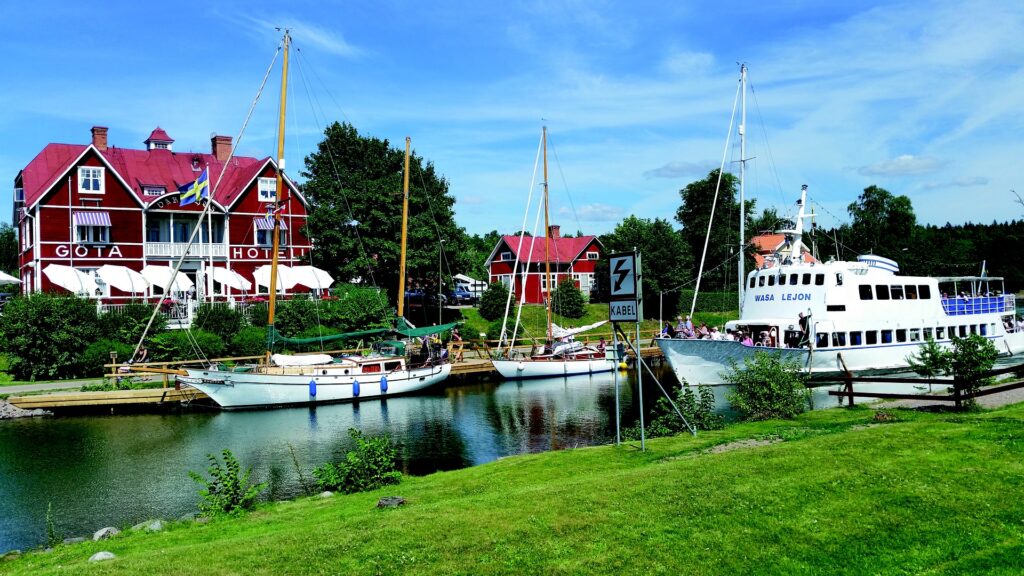 Västergötland
Every summer the Läckö Castle, one of the most exquisite baroque palaces in Sweden, delights its visitors with its magnificent garden viewings. Another major attraction in the region is the Göta Kanal (Göta Canal). The canal is also called Sweden's "Blue Ribbon". The nickname was given at the canal's inaugural speech in 1822. It connects the port city, Gothenburg, with Söderköping on the Baltic sea, a total distance of 65km.
The canal stretches through the wonderful countryside and past the two largest lakes in Sweden, alternately over meadows, cornfields, mountains and forest groves. You can go on a canal cruise or simply hike or bike beside the canal.
You can visit Mariestad, often called the Pearl of Lake Vänern, along the canal. It is easy to be charmed by the pleasant atmosphere in Mariestad, characterized by small scale, historic environment and closeness to the lake. Enjoy saunas on rafts while you are there!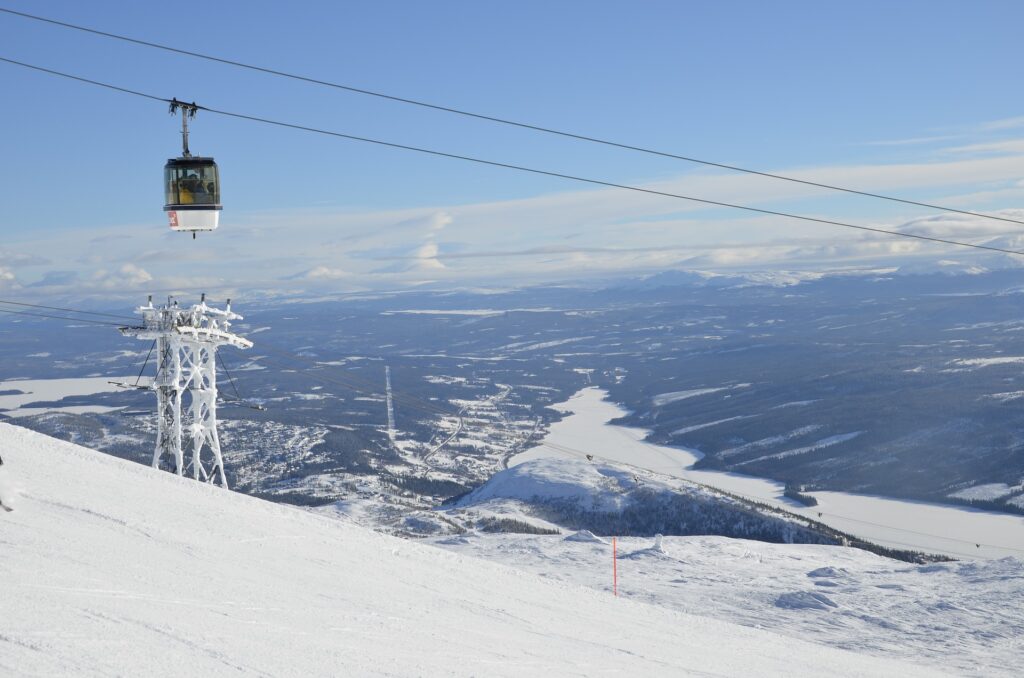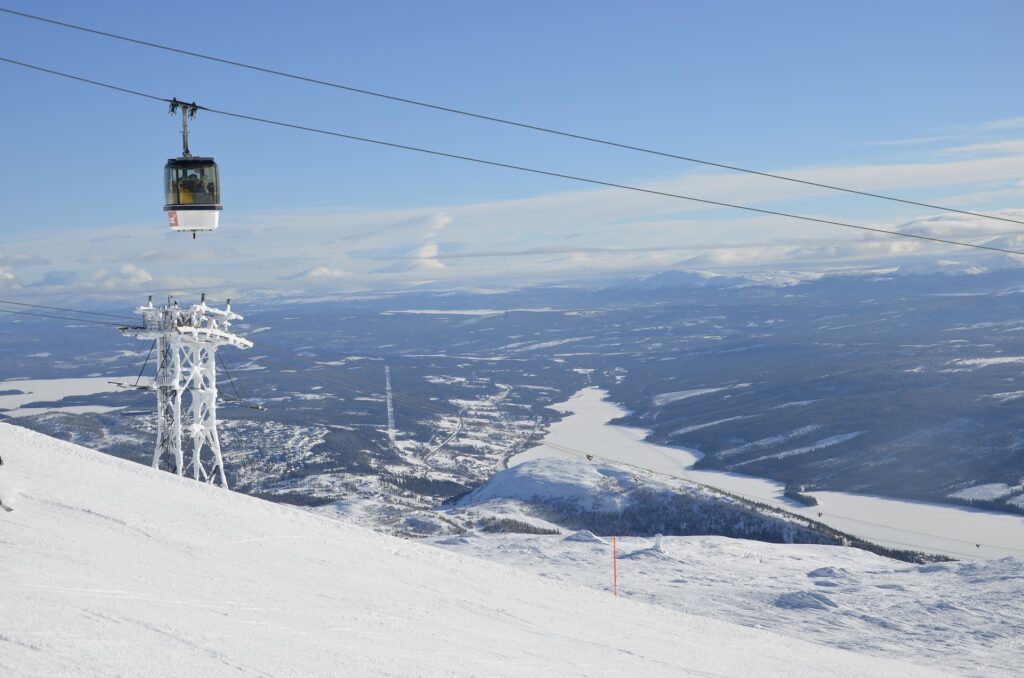 Jämtland
Jämtland is a paradise for hikers, bikers, and skiers. The two notable places in the region are Östersund city and Åre ski resort. Östersund is one of few cities in Sweden with mountain views and outdoor life around the corner. Östersund, formerly a military city, is the regional capital of Jämtland. It has a distinct cultural heritage, not least in terms of food. The use of local produce and preservation of traditional culinary methods allowed Östersund to enter the ranks of UNESCO City of Gastronomy.
Åre ski resort is not only Sweden's largest ski resort, but also hosted three alpine world championships. The mountain retreat attracts thousands of international visitors every year. Whether it's too much snow, too little snow, or too loose snow, the experience is different each time. Life in Åre is completely unique. Try out the spas, clubs, shops, and restaurants at Åre. Make sure to drop by the renowned sports brand Peak Performance shop, which is established in Åre 1986.