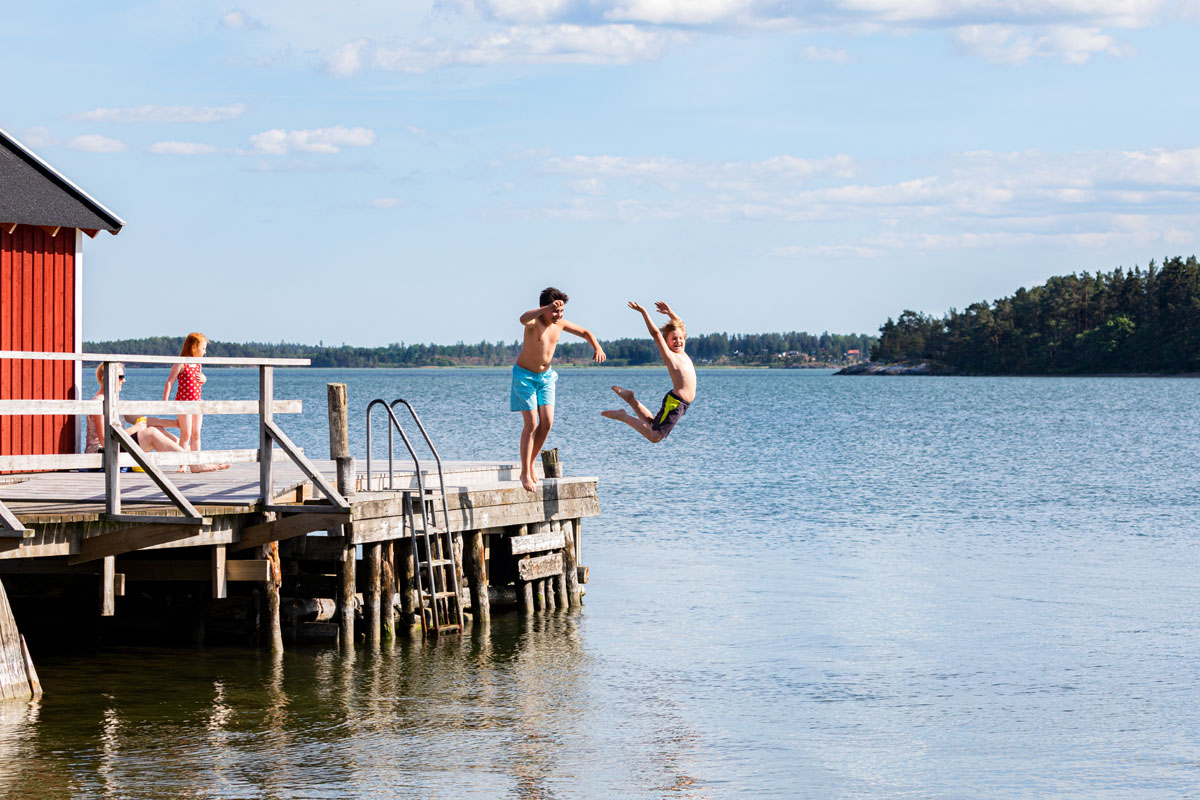 Southern Sweden, often refererad to as the countryside, has a lot to do and see. People come to the south to create unforgettable new memories, and to escape from the daily hustle. It is a place filled with friendly locals, stunning scenery, fantastic food and much more. We have listed 12 recommended things to do in southern Sweden. There is something for everyone.
1. Moose safari
What is the national animal of Sweden? Many will say it is the mighty moose or elk and they would be right! The king of the forest is indeed one of the national animals, the other being the common blackbird. Sweden has around 400,000 moose and with so many moose around, there are many opportunities to see them.
However, spotting a wild moose can be difficult. You h to wake up early in the morning and hike deep into the forests. The good news is that there are many moose parks and wild moose safaris, which almost can guarantee you an encounter with the majestic animal.
2. Golf
Sweden has some of the legendary golfers in the world, such as Henrik Stenson and Annika Sörenstam. That is because Sweden has top quality golf courses, especially the ones in the south. You will not find any course greener and more imposing.
There are more than 200 courses in southern Sweden, for example Barsebäck GCC. Given Sweden's landscapes and topography, it is made for golf. Carve through giant forests, overcome lakes, and chip your way out of the white sandy pits, whilst enjoying the sunny weather and beautiful views.
3. Sauna and swim
Finnish people are not only ones that love sauna. Swedish people are also about the sauna culture and are quite picky when it comes to proper sauna experience. The most popular form of sauna is a wood burning floating sauna on the lake.
The tradition is to collect wood to burn, relax in the sauna for a bit, and then jump into the lake to cool down. Take a short swim and back into the sauna you go. If you didn't collect enough wood, you would then have to go on land and chop some more. It is one of the things to do that you must try at least once.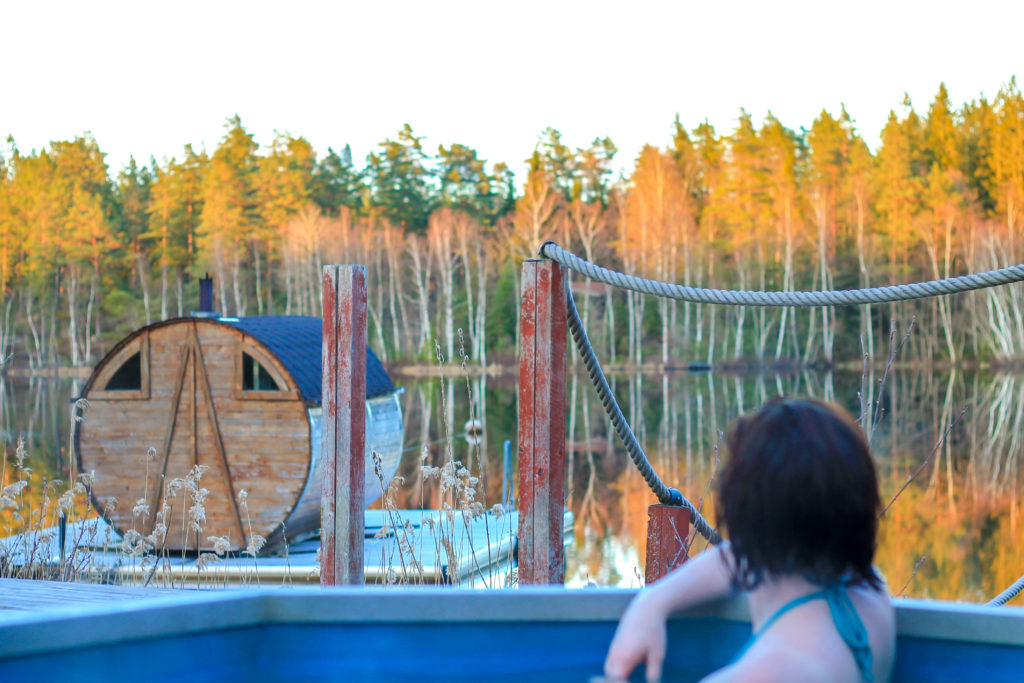 4. Kayaking, canoeing, rafting and paddle boarding
There are hundreds of lakes of different sizes in Sweden. The Swedish lake district, Boshulän, offers all kinds of water activity, such as canoeing, kayaking, rafting and paddle boarding. Most camps and farms near a lake would have some sort of boat tour or rentals.
Paddling against water is a great way to improve your upper body strength, and you get plenty of vitamin D just by drifting along. See beautiful sceneries that can't be seen from land and watch the world from another perspective.
5. Go fishing on a lake
Fishing is one of the most common outdoor activity in southern Sweden. In fact, you can find a fishing spot every couple hundred meters. Anyone can easily join in on the fun, and you don't even have to bring your own equipment. You can rent them in a nearby shop, camp or farm!
Rent a row boat and enjoy the day on the peaceful lake until you get a bite. In Sweden, most places practice catch and release, but you can still get an awesome photo with your catch!
6. Explore a hiking trail
Hiking is a very relaxing activity; it clears your mind and you get a decent workout too. Southern Sweden has hundreds of unique hiking trails for different levels of exercise. Surrounding yourself in nature can reduce stress, calms anxiety, and even lowering the risk of depression.
It all depends on your physical ability, whether you can hike deep into the forest or to the top of mountains. You can also go on a casual hike to pick wild mushrooms and berries. Especially during the rainy season, there are plenty of wild mushrooms and berries waiting for you.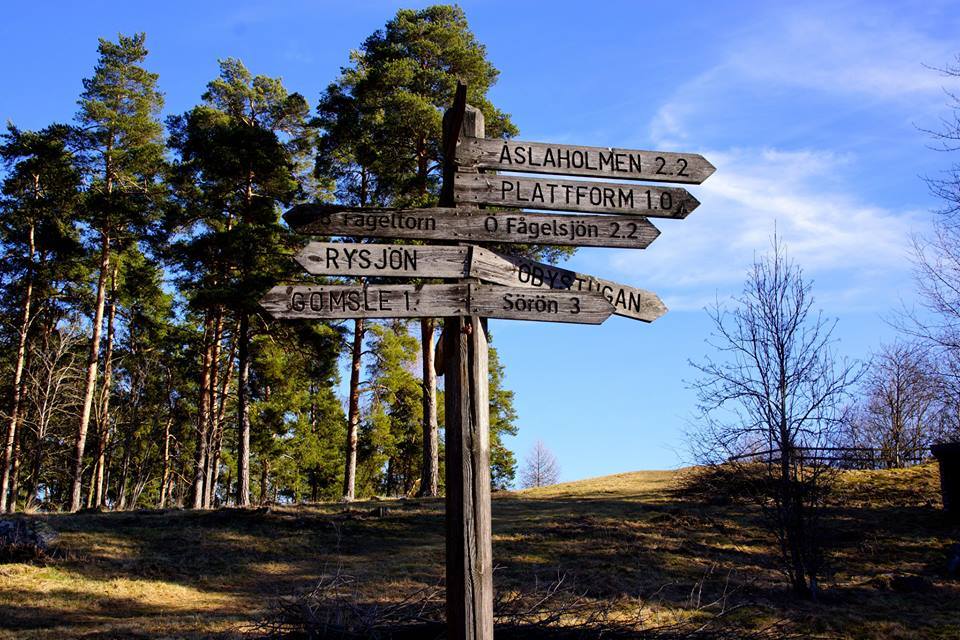 7. Horse riding
Live out your cowboy or cowgirl dream and learn to ride a horse in the vast open fields. Knowing how to ride a horse is one the most tough skills you can have. Ride with a guide or freely across the farmland.
Most farms have horse-riding experiences. In fact, many farms even offer a horse-riding holiday! Stay on a farm and ride horses every day. You will never get bored and the locals can even show you exciting places to ride to.
8. Biking tours
One of the most popular things to do in the countryside is to bike along lakes or through forests to explore nearby towns and villages. You will get to see views that you would otherwise miss on a drive. South of Sweden is quite flat, making it a biking paradise.
There are different routes to choose from depending on your experience. Some of them will take you onto different surfaces, such as from gravel to dirt roads. These routes tend to be long as well, so it is recommended that you be well-prepared.
9. Bird watching
Due to the geography of the south, bird watching is one of the most popular activities. For example, you could visit the Tåkern nature and bird reserve. The bird life is so rich in the area, making it a great place for birdwatching.
There are about 278 bird species living in the reserve, and about half of them nest near the lake Tåkern. In the reserve you might be able to spot black tern, eurasian bittern, western marsh harrier and great reed warbler.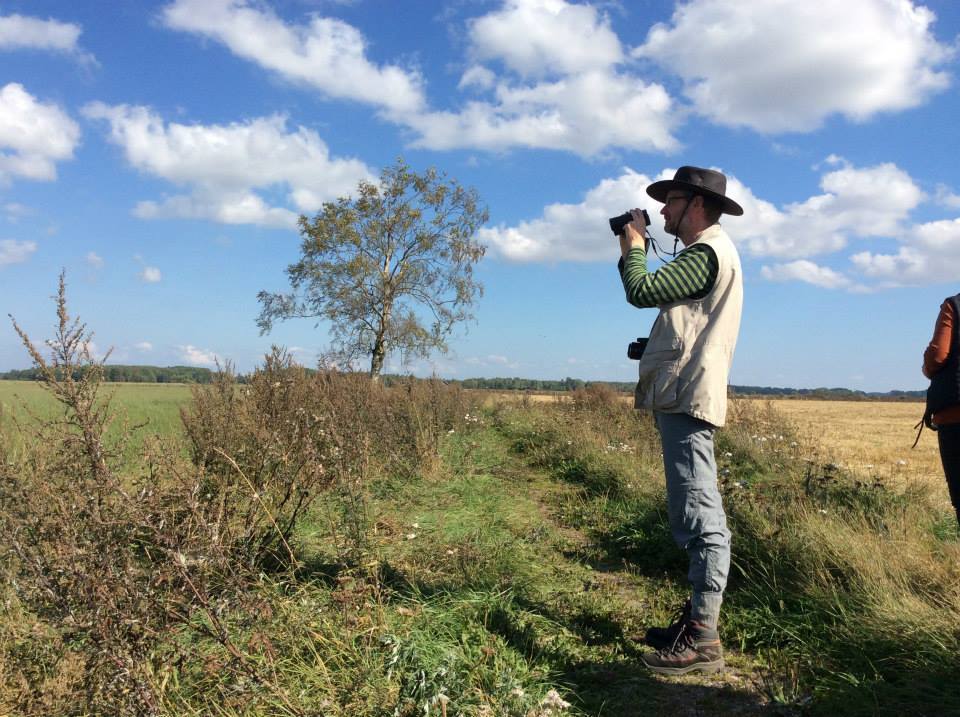 10. Rock climbing
When you think of countries with the best rock climbing, Sweden probably isn't the first place that comes to mind. Norway is more popular amongst rock climbers, with its steep mountains and deep fjords. However, Sweden also has excellent climbing spots, for example, Bohuslän offers some of the best trad climbing anywhere.
The people are friendlier. the prices are much more reasonable and the mountains are more kind to beginners. There are challenging surfaces for experienced climbers as well.
11. Join a glass blowing class
Traditional glass blowing is a declining art form, but glass factories changed south of Sweden's economy. Today, you can learn about this beautiful art form and try glass blowing yourself at the many glass factories or glass studios. The region of Emmaboda is famous for the exportation of glass and crystal products.
However, there are only a few classes per day, so we suggest you to contact the factory or studio and ask for more information. Alternatively, you can join a glass blowing demonstration, which doesn't require prior booking.
12. Learn aquaponic/hydroponic gardening
Gardening is not something that comes to mind right away when you think about things to do. However, it is a unique opportunity to learn more about it from experienced farmers. For example, get to know about aquaponic or hydroponic gardening, which is becoming a trend in suburban homes.
Attend a short course to see how you can start or improve your indoor or outdoor home garden. Gardening relaxes your mind and body, as well as using homegrown ingredients in your cooking just feels healthier.