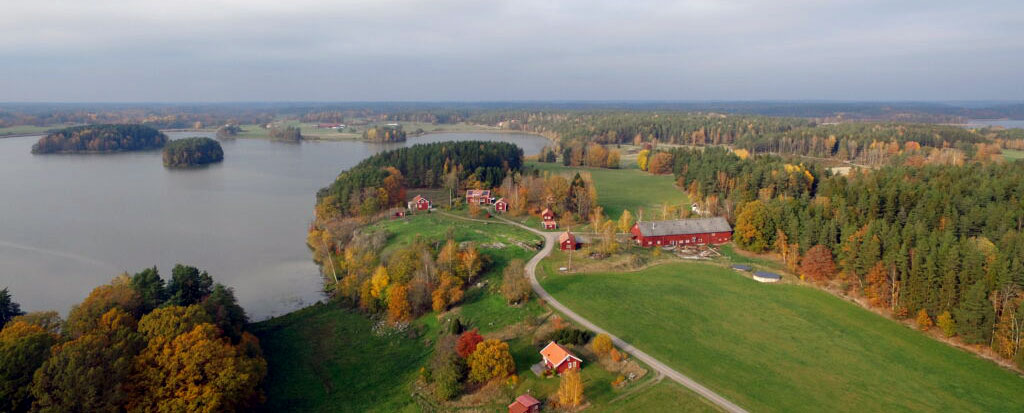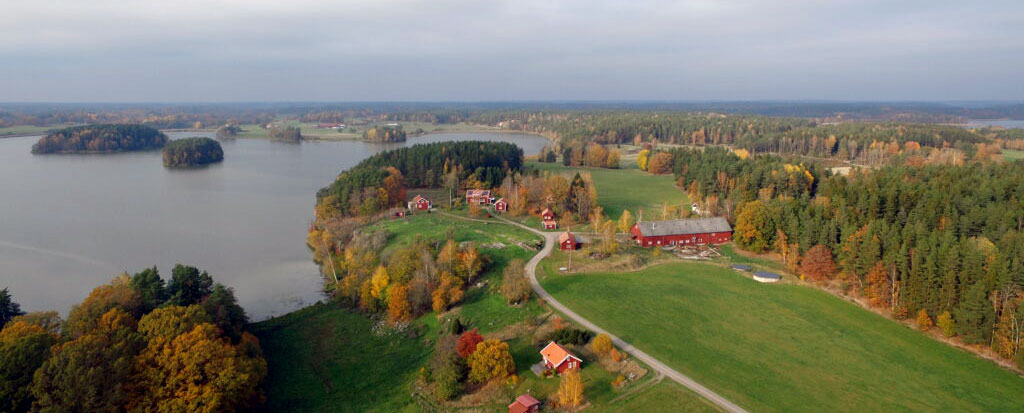 Sweden's relatively efficient rail system offers an ideal way to discover hidden gems. Here are some top day trips from Stockholm by train. Stockholm's central location makes it a fantastic starting point. Whether you are interested in culture or nature, the train journeys provide a window into the diverse and enchanting Swedish landscape.
Stockholm, with its historic charm, winding waterways, and bustling streets, is undoubtedly the jewel in Sweden's crown. However, beyond the city's limits lies a treasure trove of fascinating towns, unbelievable sceneries, and cultural experiences just waiting to be explored.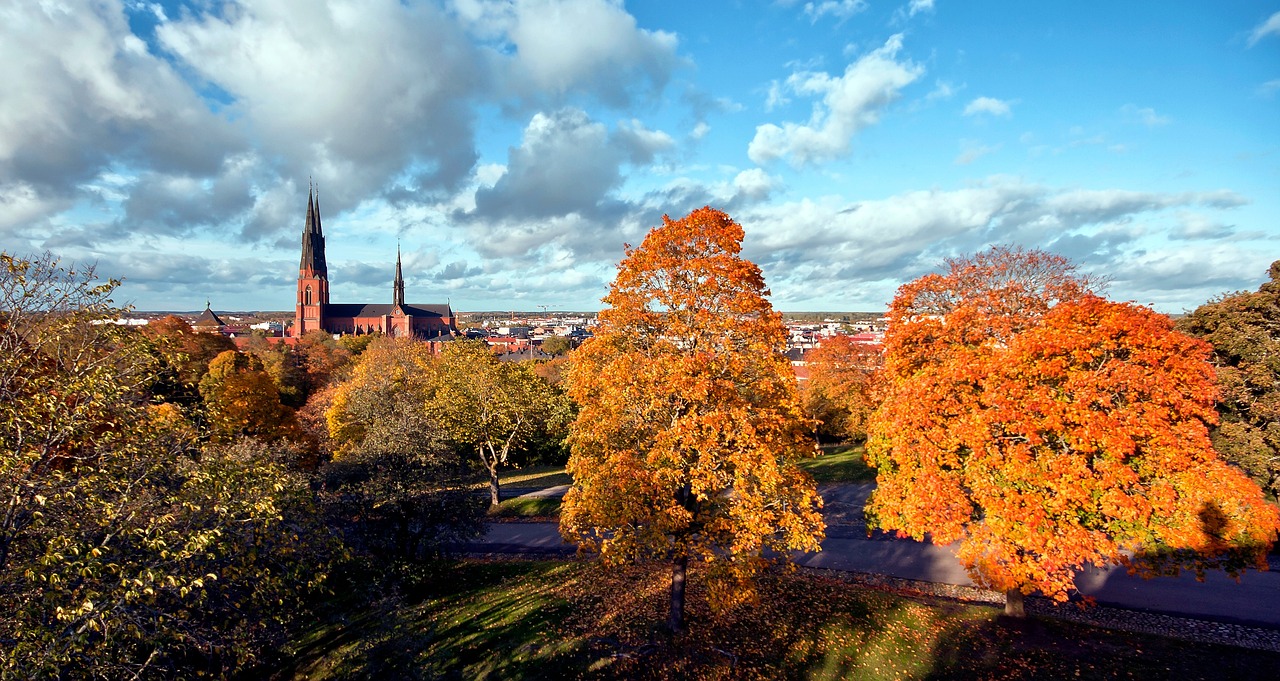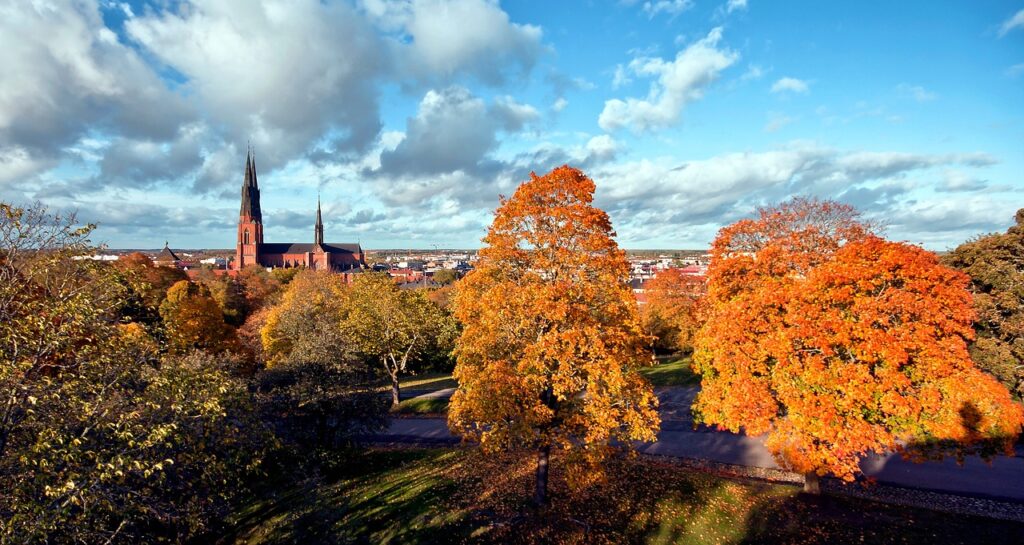 Uppsala
Travel time: Around 40 minutes
Just a short train ride away, just north of Stockholm, you will reach Uppsala. Uppsala is one of Sweden's oldest cities with a rich history that dates back over a thousand years, and is today the fourth largest city in Sweden. As home to the Nordic's oldest university, the city has a lively student scene.
Key attractions include the Uppsala Cathedral (one of the largest and well-preserved Gothic cathedral in the Nordics), Gustavianum (a museum housing the second oldest anatomical theatre in the world), and the beautiful Botanical Garden (once cared by the famous botanist Carl Linnaeus).
Remember to check the opening times beforehand, as Gustavianum and the Botanical Garden is a part of the university and undergoes renovations frequently. Gustavianum is set to open again in spring of 2024.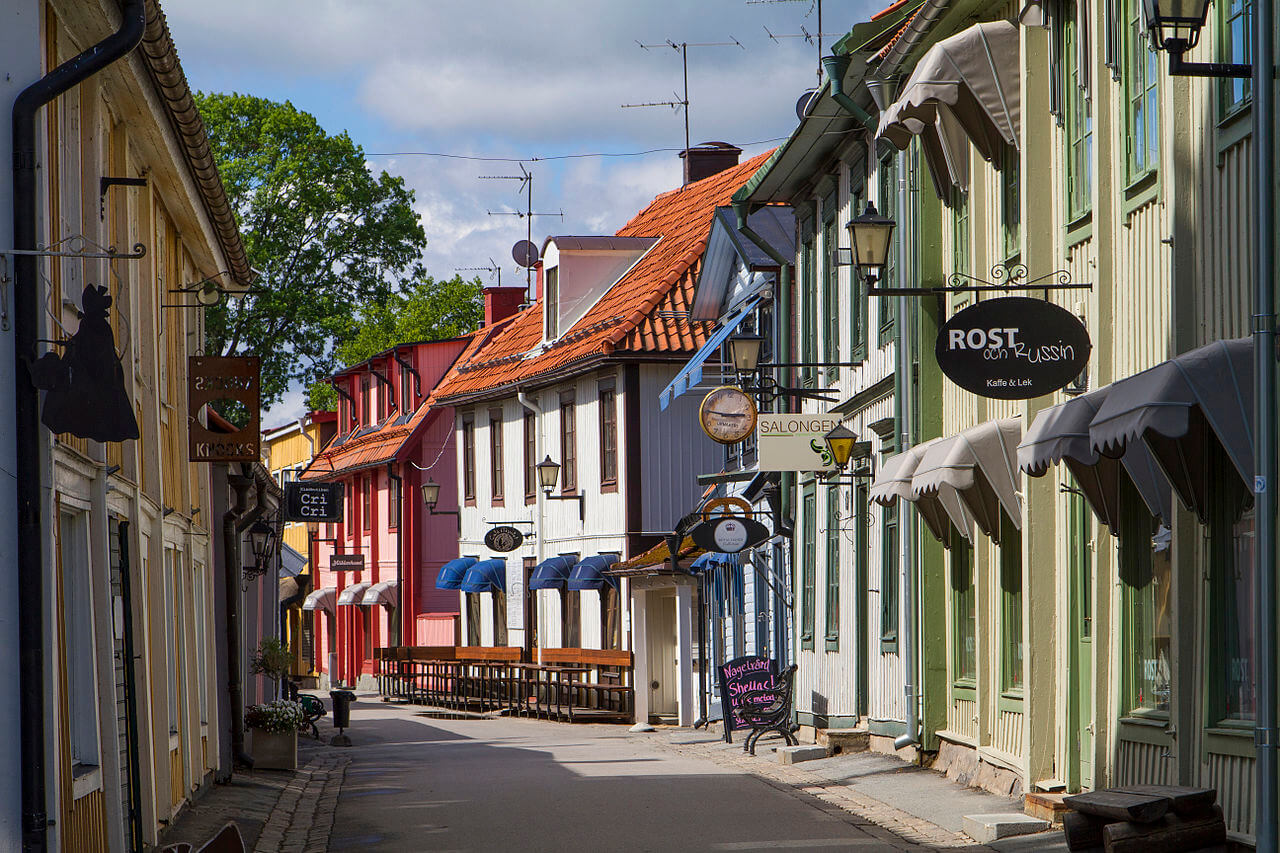 Sigtuna
Travel time: Around 1.5 hours
Sigtuna is Sweden's oldest town and was Sweden's first capital. People visit here for the authentic Swedish experience as most wooden buildings were persevered from the 13th century. There are plenty of charming local cafes, restaurants and shops along Stora Gatan, the main street.
This small town once played a major role in Swedish history, especially during the Viking age and medieval times. That is why you would not be able to find as many runestones in the world than Sigtuna, and there are plenty of medieval ruins. It is also where the old Royal Mint was.
You can always enjoy the beautiful lakeside setting, as lake Mälaren flows past Sigtuna.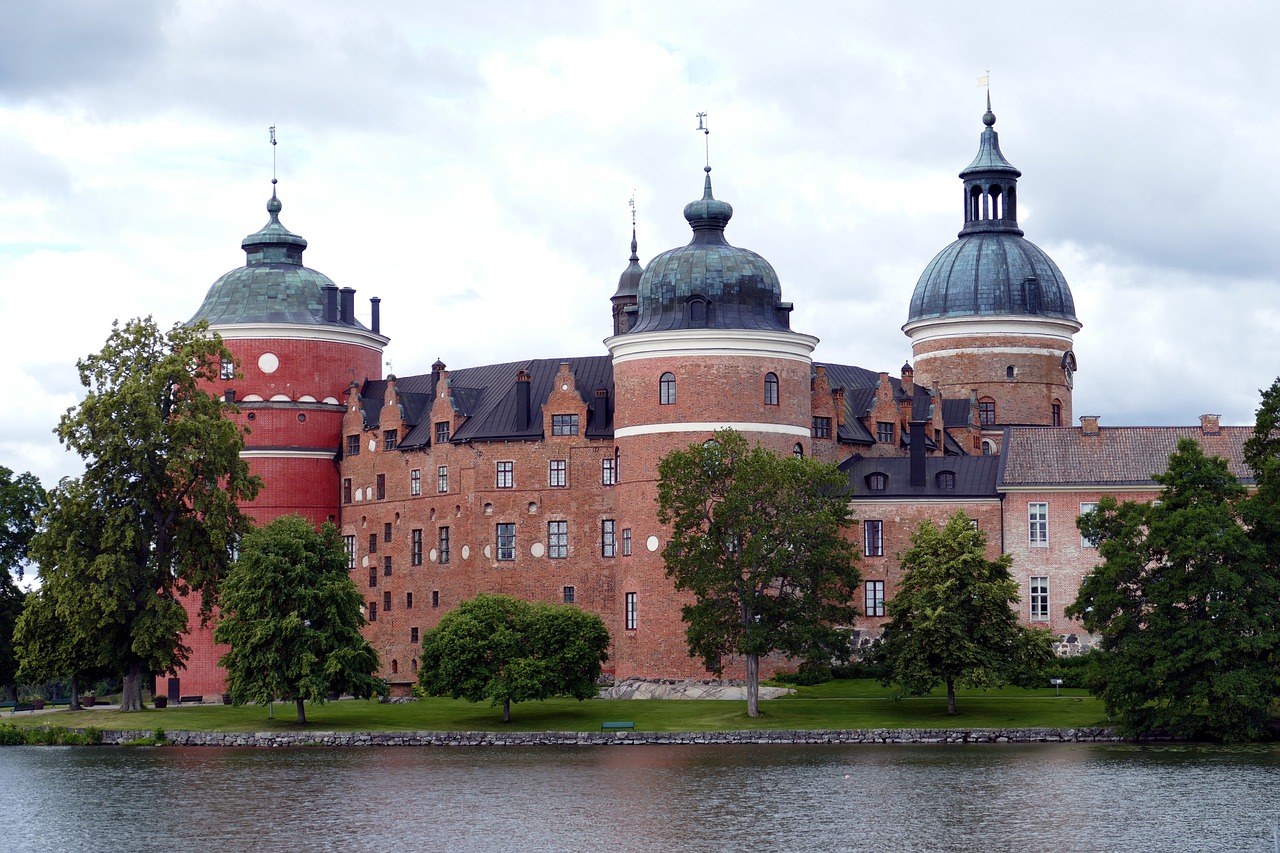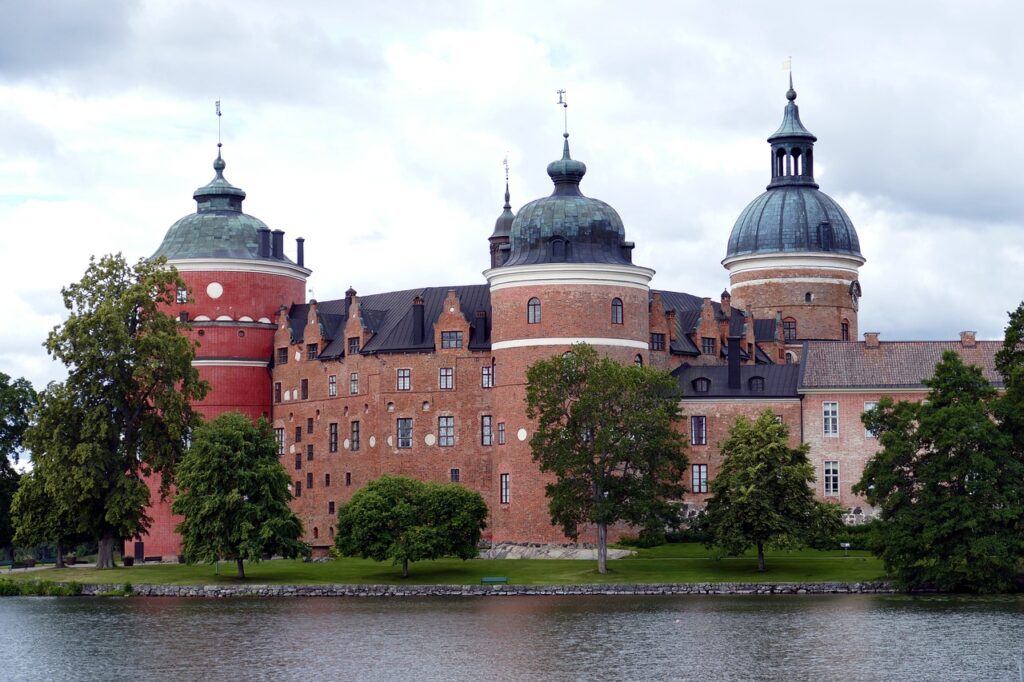 Mariefred
Travel time: Around 1 hour
Mariefred is the perfect place for a short getaway. Mariefred is best known for Gripsholm Castle, a royal fortress turned museum that gives the visitors an insight to royal living. The town has a certain charm to it, that's why it became the royal family's favorite residence from King Gustav Vasa in the 1500's to King Gustav III in the 1700's. Mariefred offers a relaxed and authentic Swedish royal experience.
Another underrated attraction is the Eastern Södermanland Railway Museum. At the museum, you can take a historic journey and ride genuine steam trains that are more than 100 years old on a track no wider than 600mm. The most popular tour is the Slott & Ånga (Little Round Tour) that takes you between Mariefred and Taxinge. The station is the museum with a railway history exhibition, as well as a café and shop next to it.
On the way back to Stockholm, you can choose to take the boat on lake Mälaren instead and enjoy the view, which takes about 3 hours.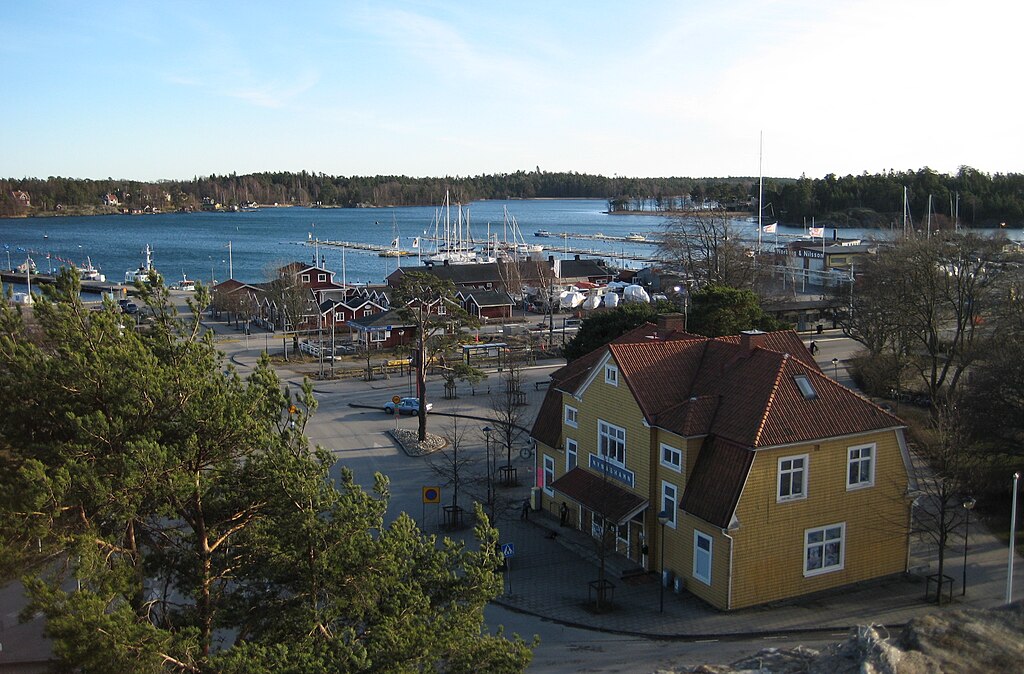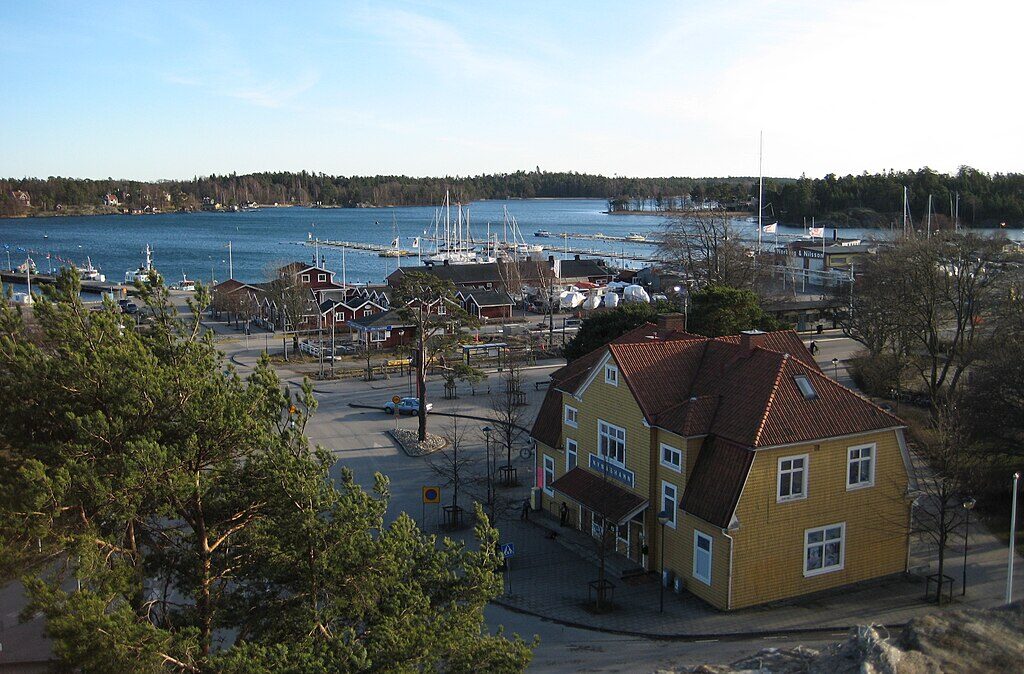 Photo: Markus Bernet
Nynäshamn
Travel time: Around 1 hour
Perfect for those seeking a seaside escape, Nynäshamn lies on the southern tip of Stockholm's archipelago. Nynäshamn harbor is known for being a hub for travelers going to Gotland, Lithuania, Poland, and other places by boat. Visit the ChokladHuset (the House of Chocolate), where they make the delicious chocolate for the Nobel Prize Night Party every year since 2006. Taste chocolate delights such as, pralines, truffles, marzipan, cakes and much more.
A popular activity is to walk along Strandvägen, built in connection with the Olympic sailing events in 1912, and rest your eyes on the horizon. You will eventually reach Lövhagen, an open-air recreation area, where you can rest your body and mind on the soft green grass and have lovely picnics.
In the afternoon why not take a guided tour around Nynäshamns Ångbryggeri (Steam Brewery), which started to brew beer in 1997 and has since won several national prizes. Learn more about beer, brewing, and the brewery's history.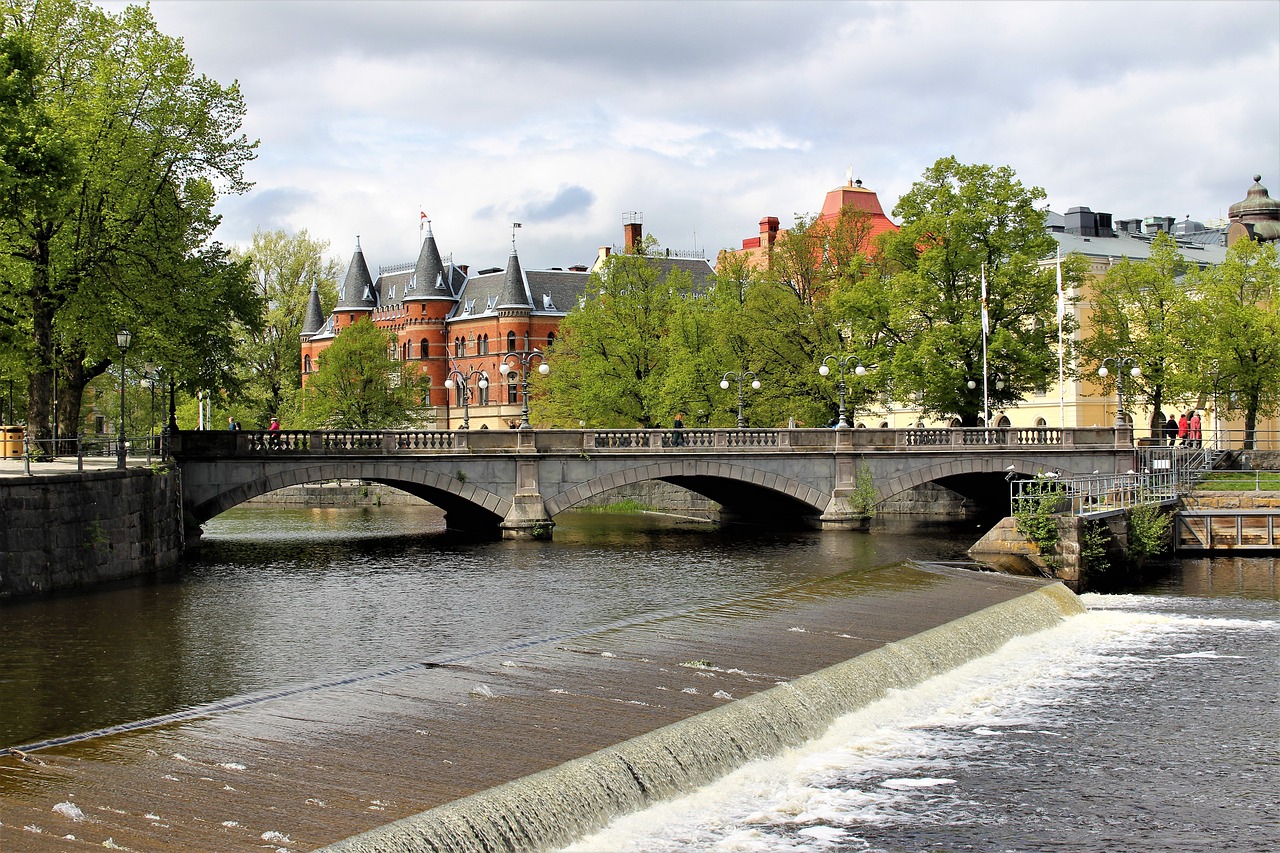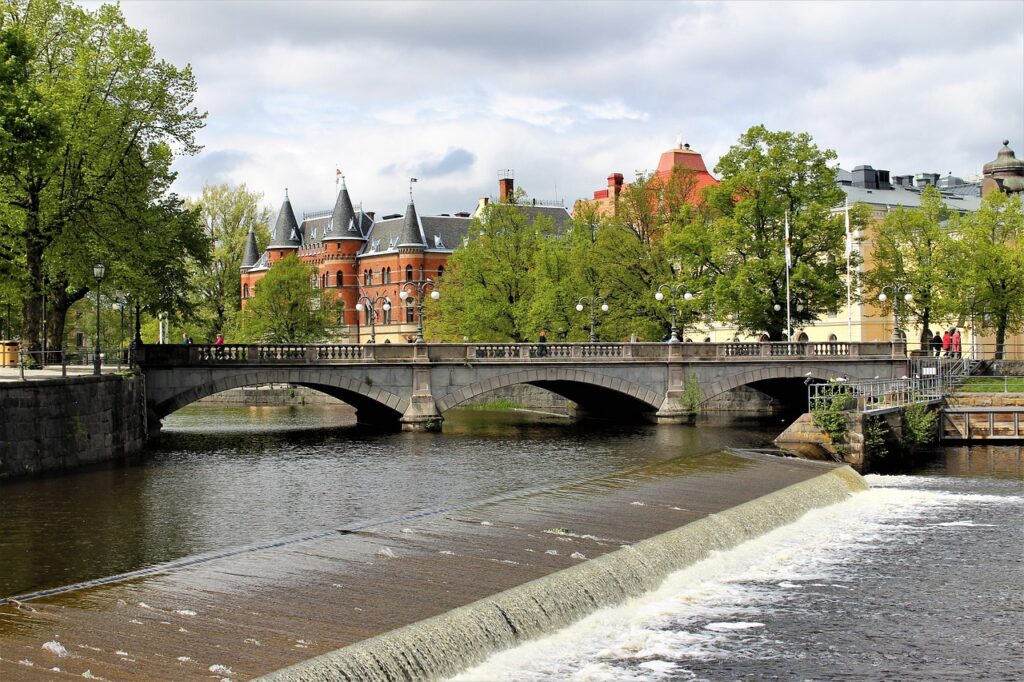 Örebro
Travel time: Around 2 hours
Located in central Sweden, Örebro is a city that beautifully blends history with modernity. Famous for its iconic castle and thriving food scene, there's no shortage of things to see and do here. For example, you can join the yearly International Food Festival around May and taste dishes from all over the world.
Örebro Medieval Castle has stood for over 700 years, and is the heart of the city. It serves as both a historical landmark and a contemporary cultural venue for different events. Some of the rooms are even used as classrooms for the local high school.
You also cannot miss the Wadköping Open-Air Museum. Think of it as a living history book. It showcases traditional Swedish wooden houses, complete with characters dressed in period costume, and crafts from the past.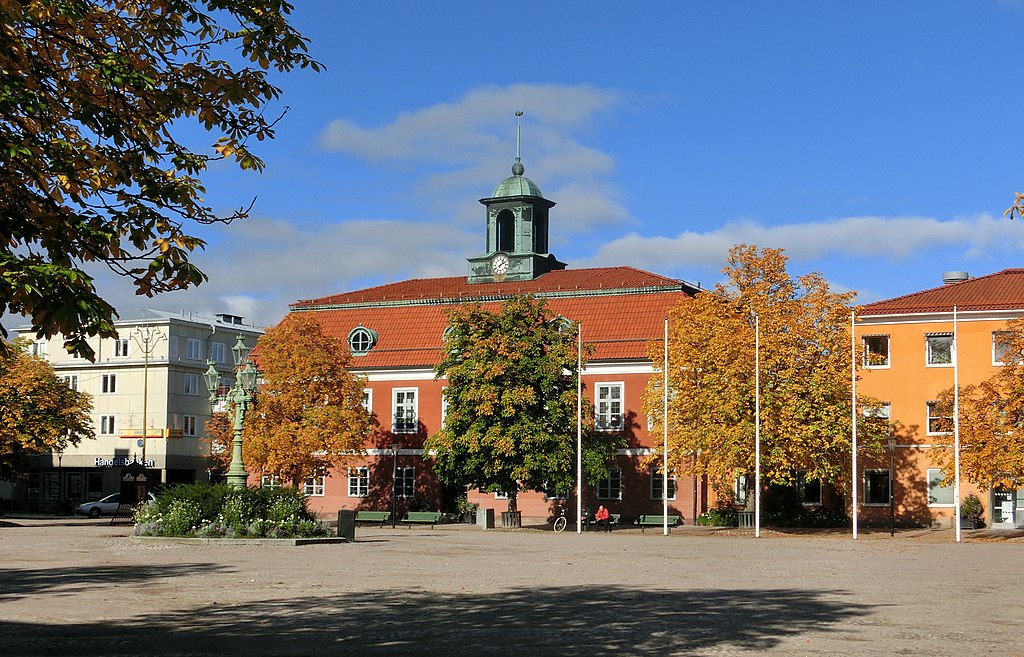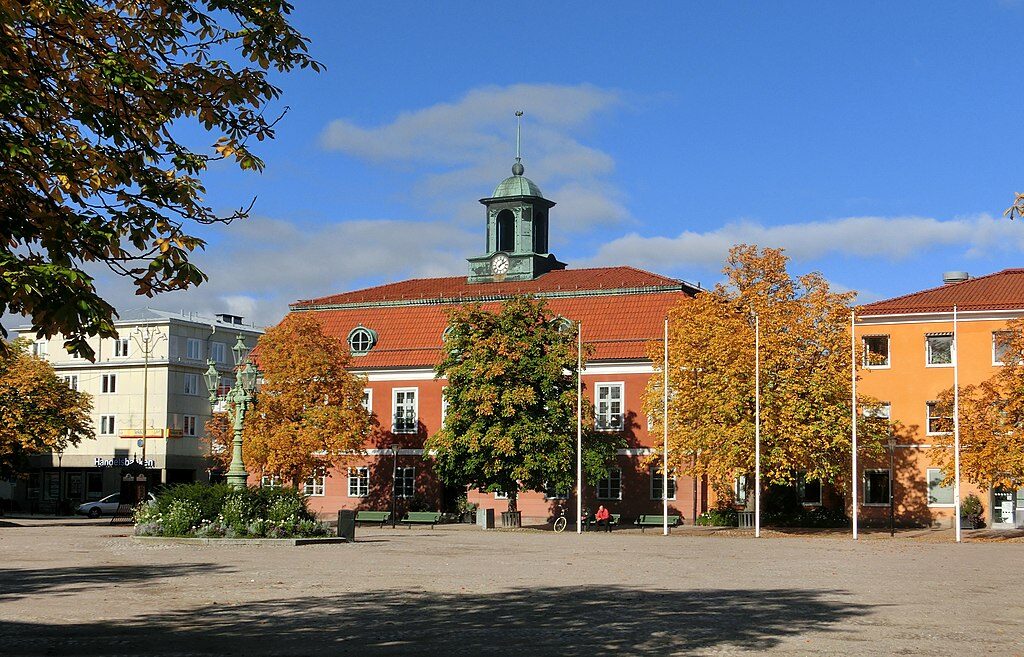 Photo: Achird
Sala
Travel time: Around 2 hours
Sala is not a place that comes to mind for a day trip, however Sala is definitely worth a visit, especially for nature goers and history buffs. The Sala Silver Mine, one of the world's best-preserved mines, takes visitors deep underground, sharing tales of miners and their life. There are plenty of hiking trails, canoe opportunities, and mountain biking routes in the area.
Hälleskogsbrännans Nature Reserve is unique because it covers a large portion of the burned region by the major forest fire in 2014. After the forest fire, a special environment is established, in which a surprising number of very rare and endangered species thrive. For animal lovers, there are farms that offers close encounter with alpacas and moose.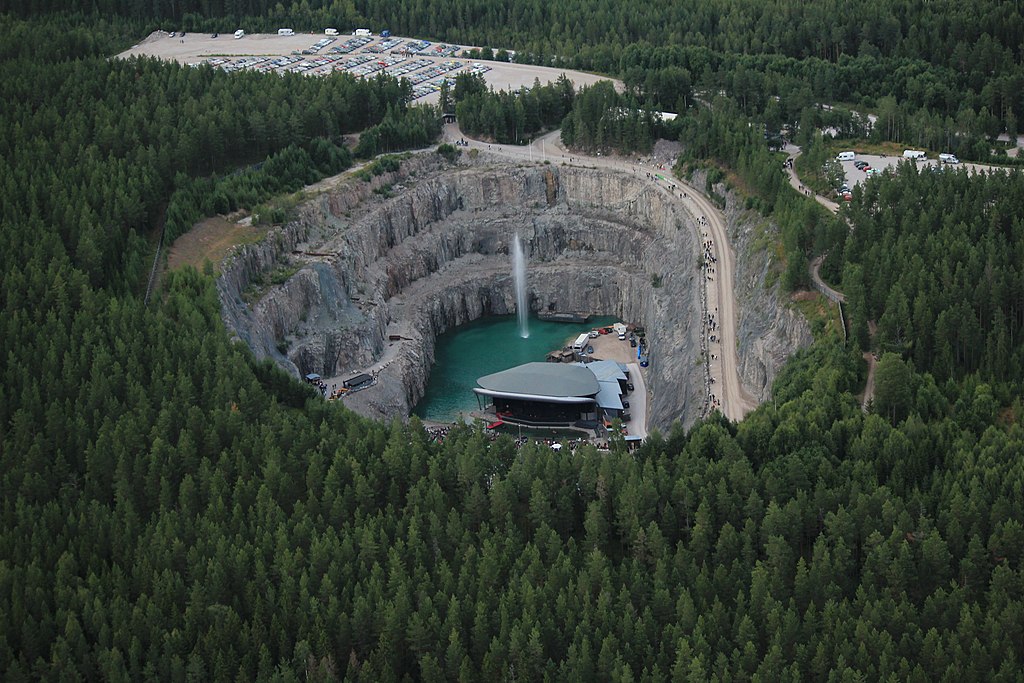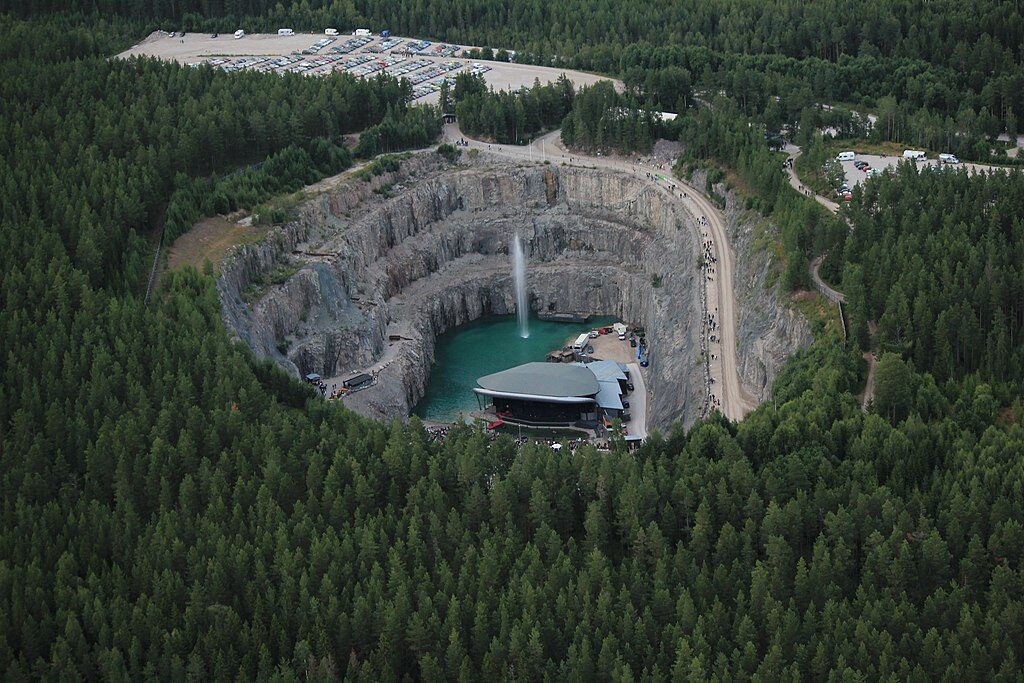 Rättvik
Travel time: Around 3.5 hours
Right by lake Siljan in Dalarna County, Rättvik is your quintessential Swedish countryside town, steeped in tradition and surrounded by scenic landscapes. Lake Siljan is the result of a meteorite impact nearly 350 million years ago. The original crater is estimated to be about 52km in diameter, however it is mostly eroded. You can paddle, swim, and fish in the marvelous lake and there are circling hiking trails.
Styggforsen Nature Reserve is perhaps one of the most beautiful reserves to visit in Sweden. There are steep cliffs, beautiful forests, winding rivers, and a roaring waterfall. Perfect for a day outdoors in nature.
Another must visit destination is Dalhalla. It is an open-air theatre built in a former limestone quarry with surreal acoustics and the experience is incomparable. Dalhalla is considered an engineering marvel and becoming a venue for world-class concerts. In 2019, a record setting of more than 6000 people attended a concert at Dalhalla.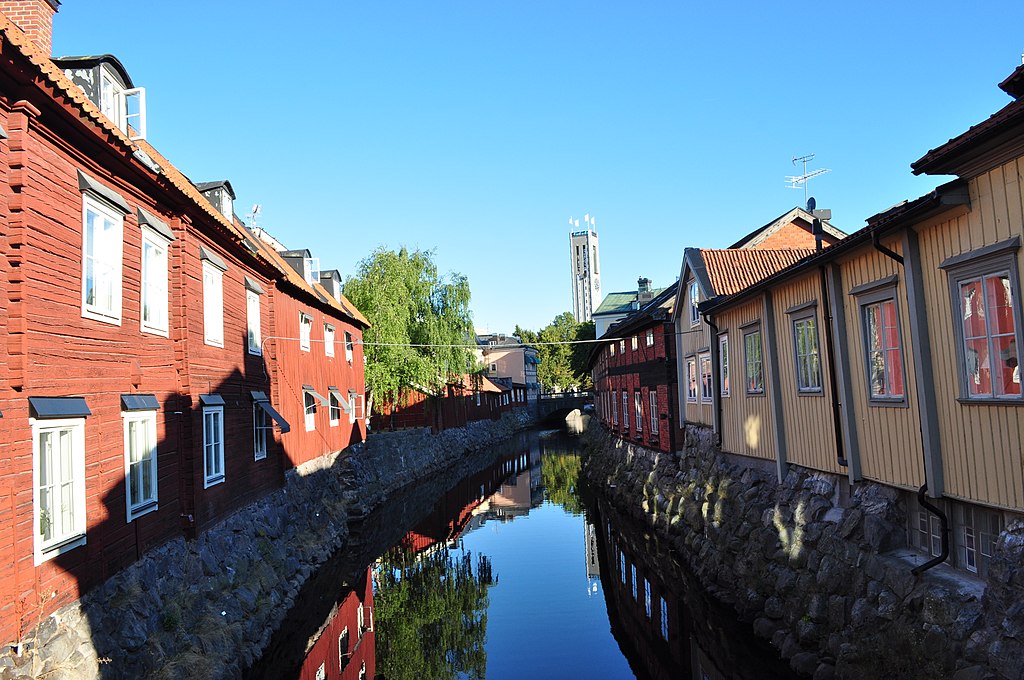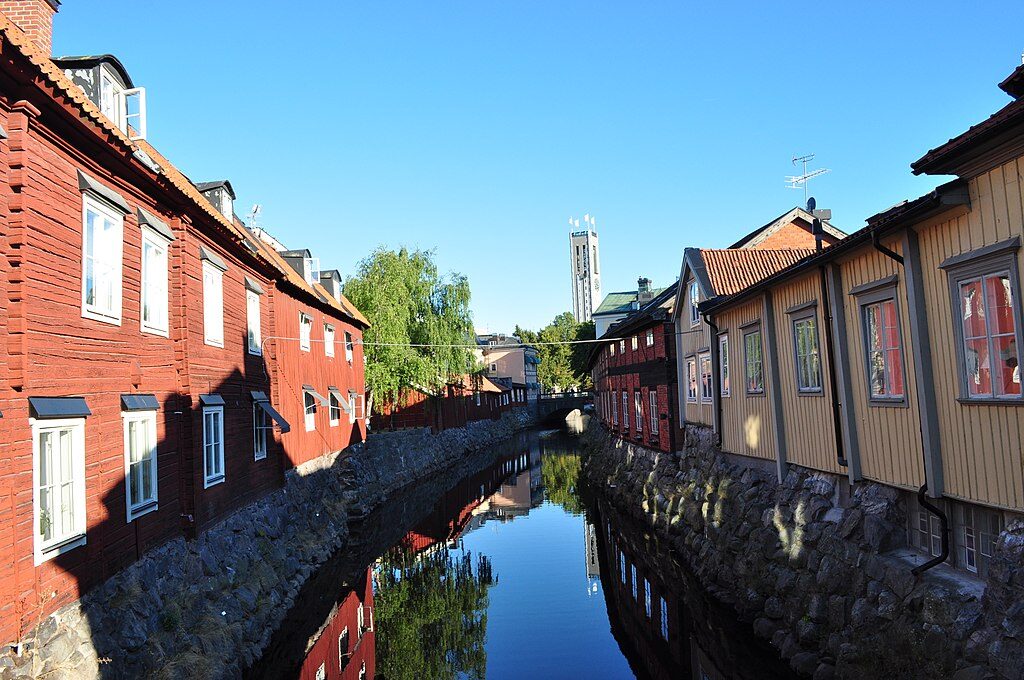 Photo: Asalikiryaki
Västerås
Travel time: Around 2.5 hours
Situated by Lake Mälaren, Västerås offers a variety of experiences. The city's cathedral, dating back to the 13th century, is a notable landmark. It is the tallest building in the city. However, due to countless fires throughout the centuries, the cathedral had been rebuilt and restored several times. Therefore, this cathedral fuses Gothic and Romanesque styles, revealing the city's historical significance.
For nature lovers, Djäkneberget Park offers beautiful walking trails. Make sure to also visit Vallby Open Air Museum, a recreated 19th century Swedish village showcasing traditional Swedish life. For some family fun, Kokpunkten is an action-packed water park inside a former steam power plant, offering endless slides and pools.