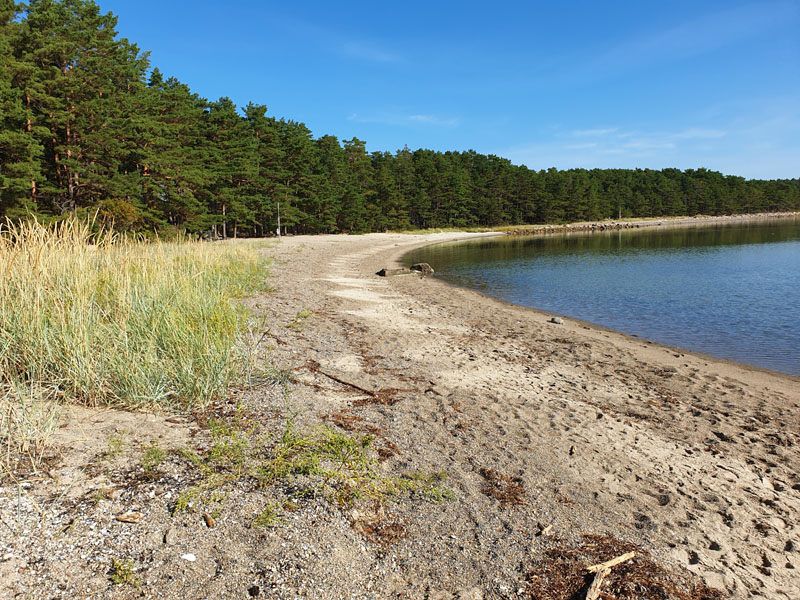 You might not think of beaches when travelling around Sweden, however, there are in fact many in south Sweden. Malmö in south Sweden has some of the best beaches in the country! There is something alluring about the crisp Scandinavian air, blending seamlessly with the whooshing sound of gentle waves hitting against the shore.
Whether you are seeking to sun bathe, a family on a fun day out, or a person seeking peace, Malmö's beaches have something to offer everyone. From Ribersborgsstranden's lively vibe to the tranquil setting of Klagshamnsstranden, each sandy haven delivers its own unique charm. Dive into Sweden's summer at its best, and embrace the sun, sand, and sea.
The city of Malmö, located in Sweden's southern corner, is home to several stunning beaches, each offering a unique seaside experience. In this guide, we will explore four must-visit sandy havens:
Ribersborgsstranden,
Scaniaparken,
Klagshamnsstranden,
Sibbarpsstranden.
Remember, if you are planning to go for a swim, be sure to check the water temperature beforehand. Even if the forecast says 26 degrees Celsius, it does not mean it will be the same in the water. The best time to enjoy the beaches is typically from late June through August.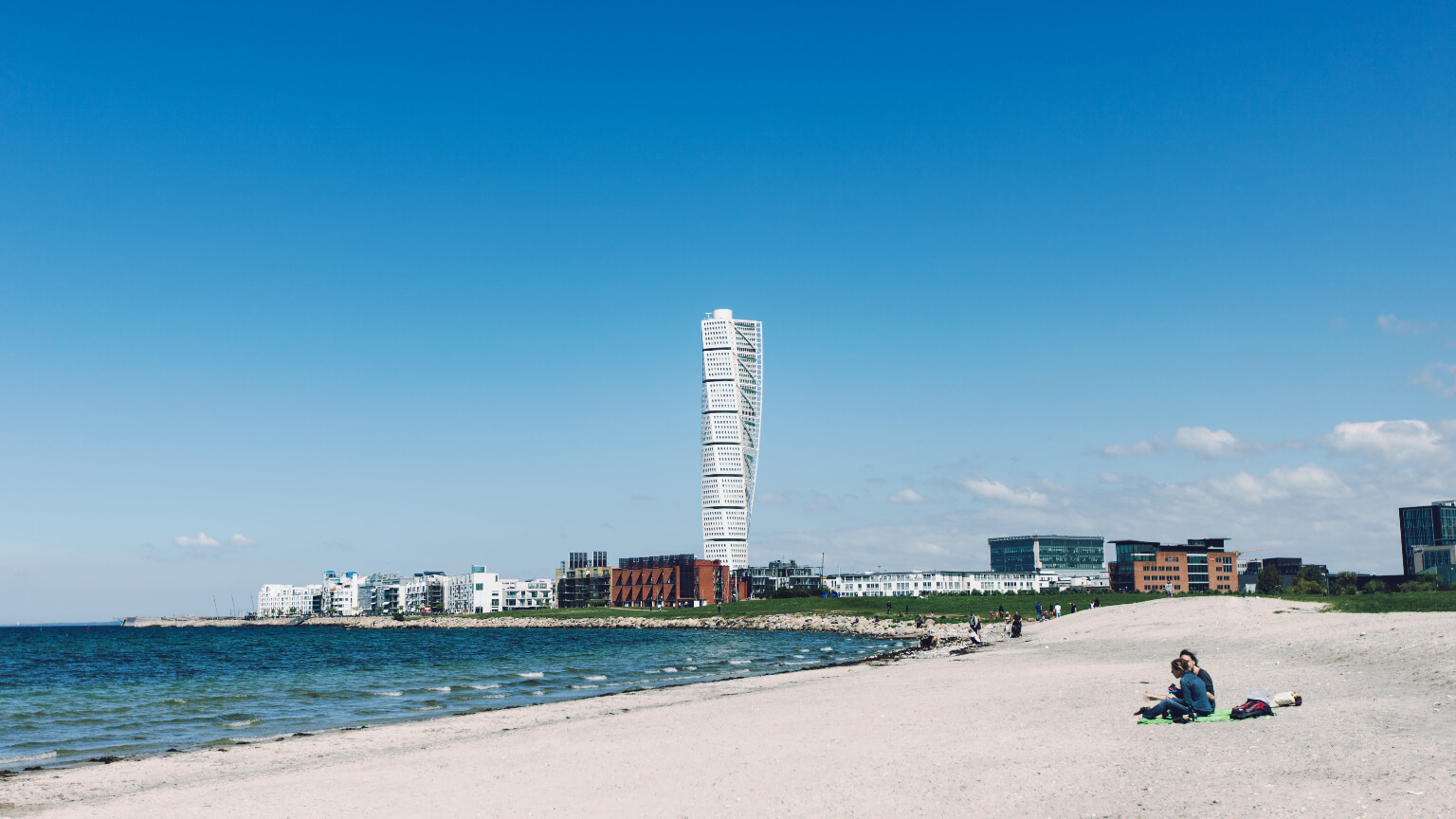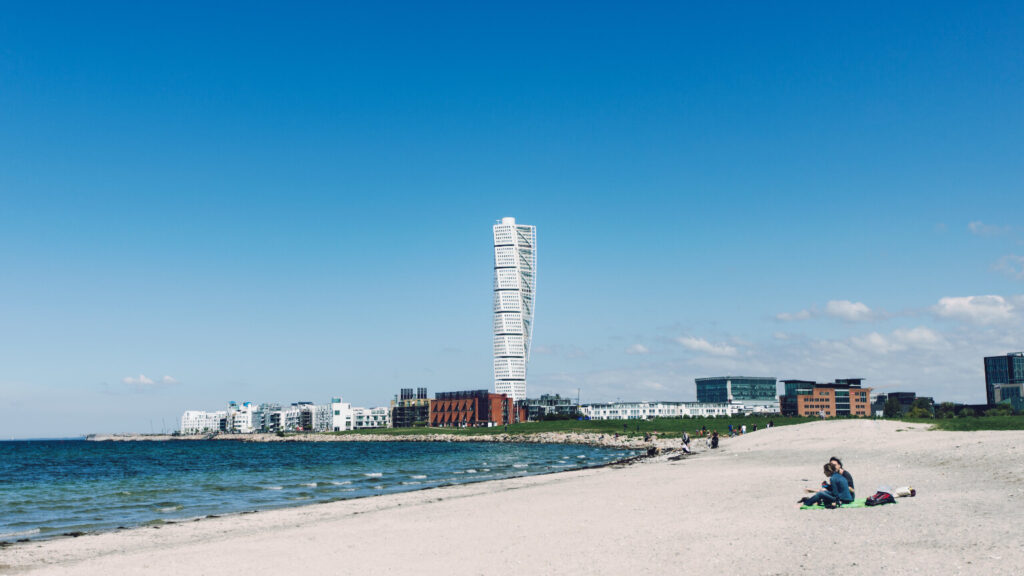 1. Ribersborgsstranden
Often referred to as "Ribban" by the locals, this is Malmö's most popular beach. It's located close to the city center and is easily accessible by foot, bike, or public transportation. It stretches for about 1.5 kilometers and is ideal for sunbathing, walks, swimming, picnics, and sports. There are facilities around such as, toilets, changing rooms, and showers, as well as kiosks and restaurants.
You can only barbeque at the designated grilling areas during 09:00 to 17:00. Other times you can grill anywhere, however, never directly on the ground. It can cause fires. If you have a pet with you, there are two areas they can run around freely, "Ribersborg" and "Hylliekroken." From 15/3 to 15/9, pets are not allowed on the beach, even if they are on a leash.
There are also several piers, making it easy for adults to get out into deeper water. The cold bath house, "Kallbadhus", is an iconic open-air bath dating back to 1898 and a local symbol. They offer ice-cold dips in winter, refreshing swims in summer, sauna experiences, and relaxing massages. Afterwards, you can eat at their restaurant with a view of the sea.
2. Sibbarpsstranden
Sibbarpsstranden is located south of Ribersborgsstranden with the Öresund Bridge as the background. It is a small and family-friendly beach that offers fantastic views of the Öresund Bridge. Those who are adventurous can dive from the end of the jetty, and those who just want to take a calm swim can do so at the start of the jetty.
To the right of Sibbarpsstranden, you will find a bath house, which has its own secluded swimming areas, and to the right of it there is a smaller beach with rare rocks in the water. This beach is shallower and is more suitable for younger kids. There are several large open grass fields for picnics next to the beach.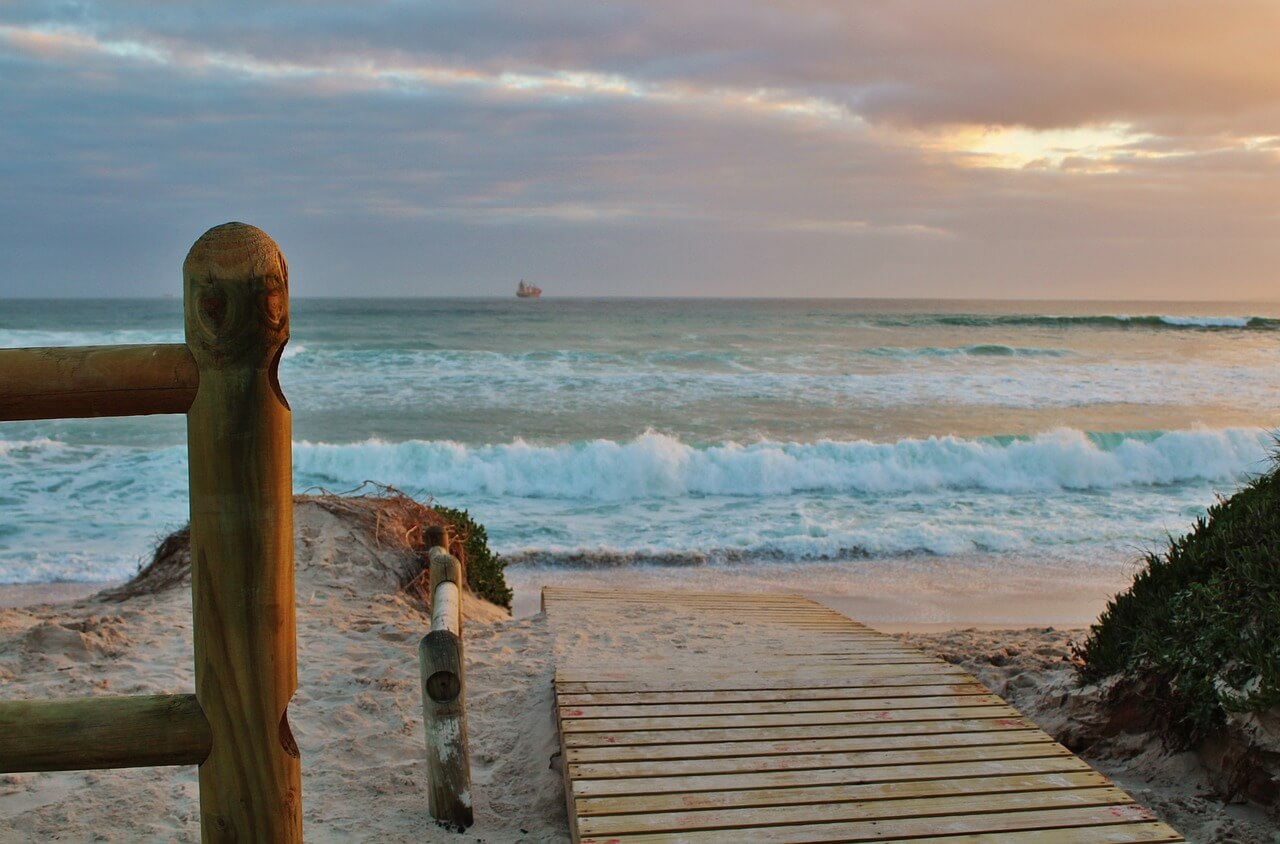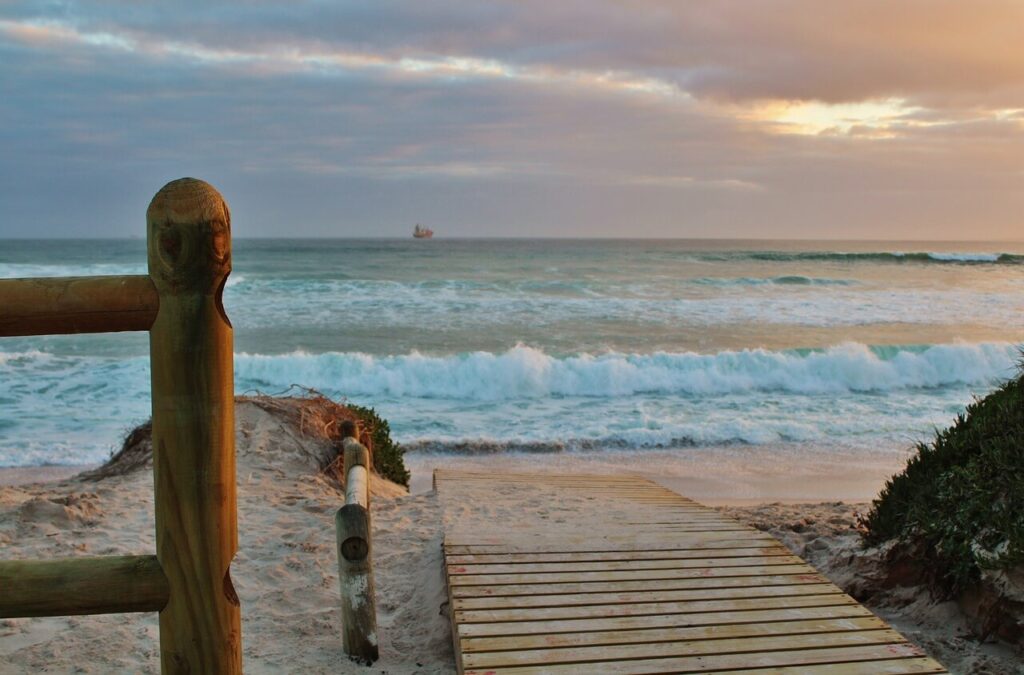 3. Klagshamnsstranden
Located a little outside of city, Klagshamn is a beautiful sandy beach that is popular with locals. It is more of a traditional beach setting and less crowded than Ribersborg, so it is considered as one of the more preferred beaches in Malmö Sweden. It is smaller than Ribersborg, but it is more natural and cozier. Here you can lie on the beach and sunbathe or relax between the wind-protecting trees.
Klagshamnsstranden is well worth the short trip, it is an excellent choice for those seeking a peaceful retreat. Its shallow waters also make it a great place to be for families with kids. You can swim in the protected area, or out in the wild. On clear days, you might even see the Öresund Bridge to Denmark!
4. Scaniaparken
Scaniaparken is a park near central Malmö. It is a hidden gem for many, even the local residents don't know how wonderful the park actually is. Perhaps because it is not quite as lush as many imagine a park to be. It's located at Malmö's modern Västra Hamnen district, near the iconic Turning Torso skyscraper.
While there isn't a traditional beach in Scaniaparken, there is a deep-water swimming spot, Scaniabadet, along the rocky shore and a beach arena a few meters down the road. Scaniabadet has a man-made platform, where you can jump into the deep sea, and an open grass field behind it with a small sandy area, where you can relax and have a picnic.
The beach arena has a few volleyball courts and next to them is the "Sound Hill." The built-in sound system plays selected music between 12:00 and 21:00 every day.