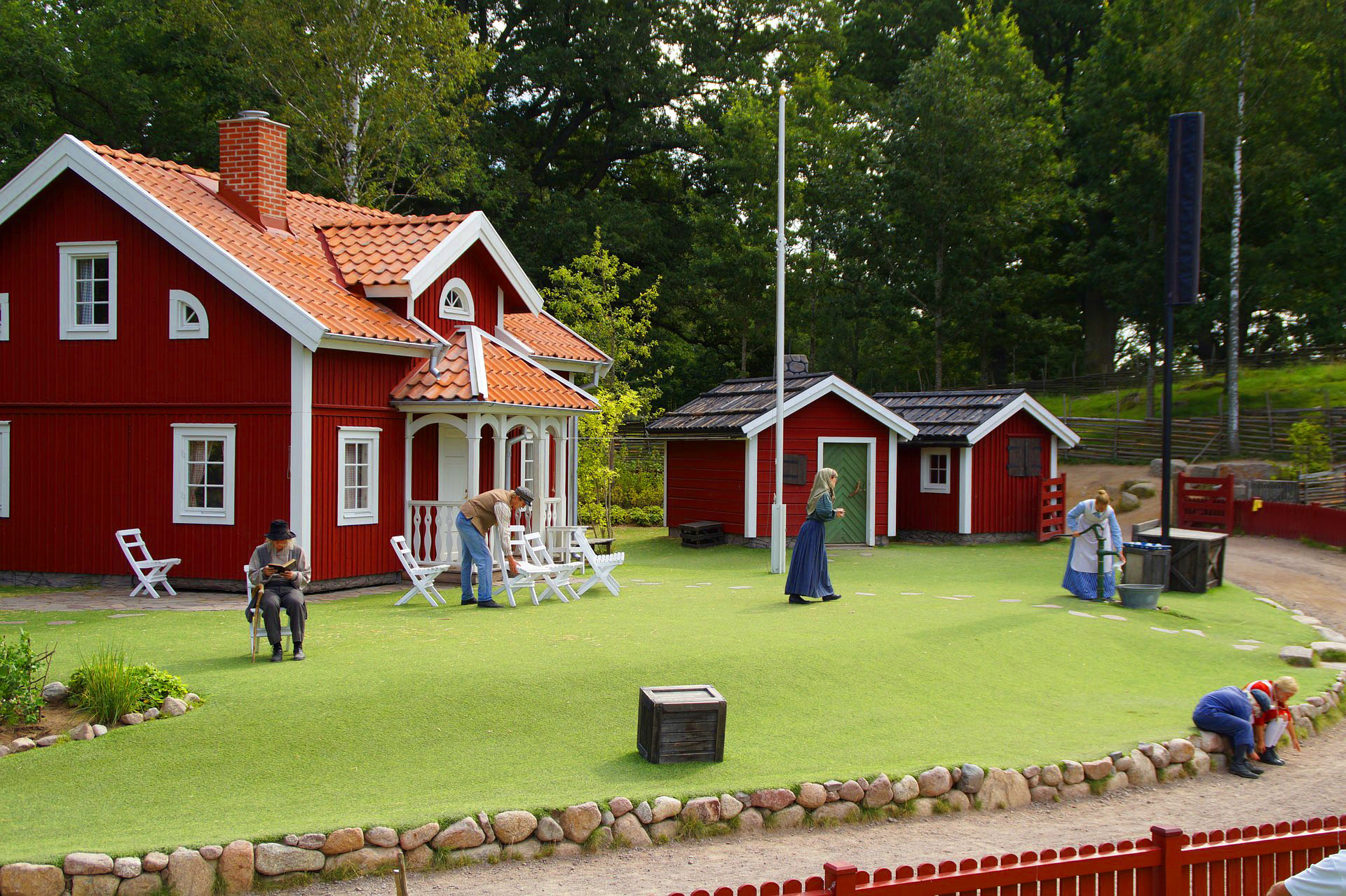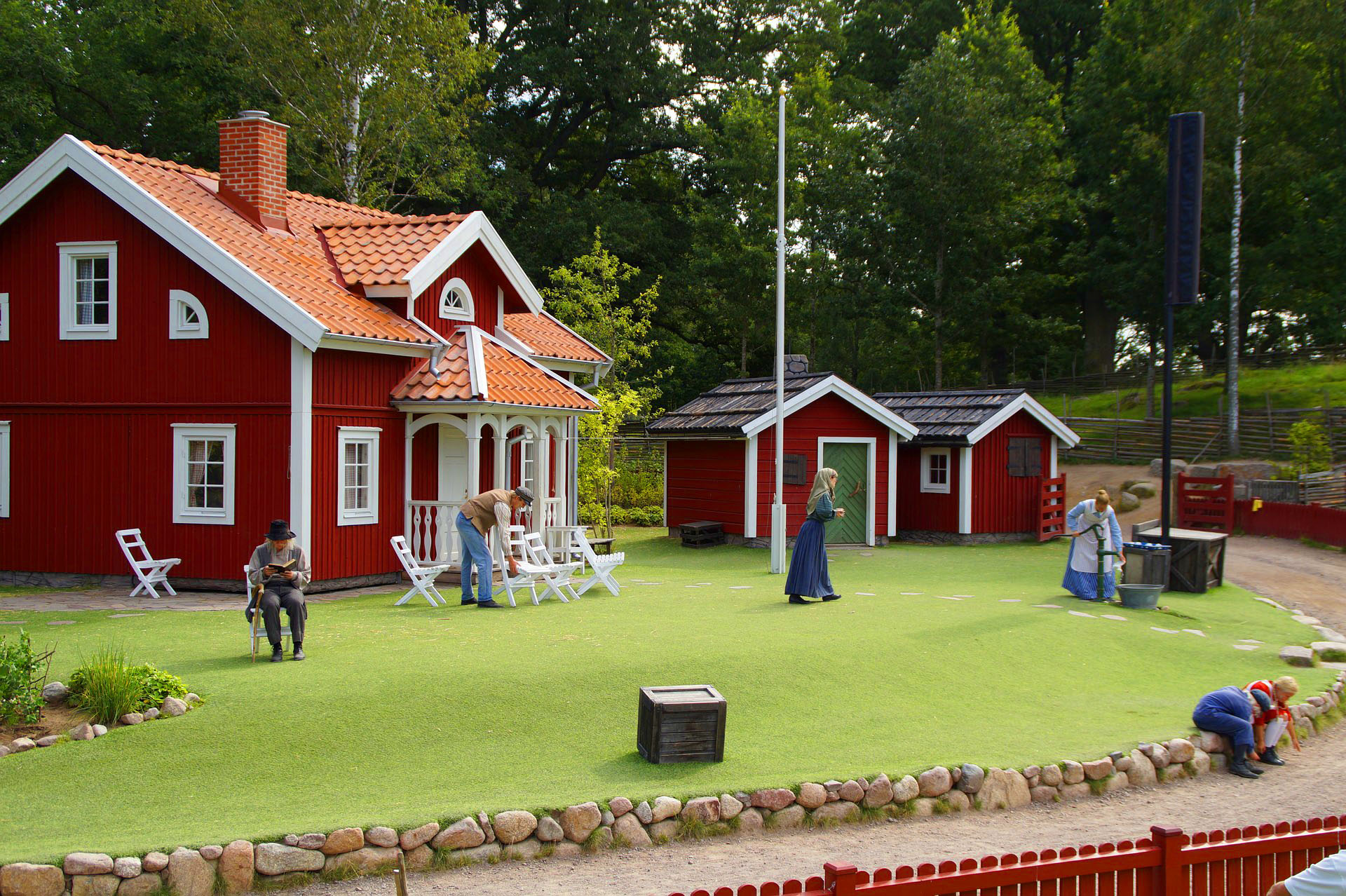 Preparing for your big trip? Want to see what you need to know for your travel to Sweden from USA? We will tell you about things to think about before you go and whilst you are in the country. Sweden is a beautiful and relaxing destination perfect for those wanting to slow travel and connect with nature. We recommend between 5-14 days in Sweden for the best experience.
Before you travel
1. You don't need a tourist visa if you are visiting less than 90 days
U.S citizens under normal circumstances don't require a visa to travel to Sweden for tourism purposes under 90 days. However, your passport should at least be valid for minimum three months beyond your period of stay. In addition, you need to prove that you have enough money for your stay and a return ticket.
Remember that Sweden is a member of the Schengen Agreement, which means you can stay in the Schengen Area for up to 90 days within a 180-day period without a visa. This 90-day limit applies to the entire Schengen Area, not just Sweden. If you visit multiple Schengen countries, the total number of days for all visits combined should not exceed 90 days within the 180-day period.
2. Most Swedes speak English
In Sweden, it is estimated around 80-90% of the population can speak English. So, you don't have to worry about not able to communicate. Many signs and information are also available in English, especially in the cities. Nevertheless, it is useful to know how to say "hello" (hej), pronounced "hay" and "thank you" (tack), pronounced as it is.
Swedish people are generally polite and nice, but they are not used to strangers stopping them on the street to ask a question. Still you are not going to struggle to find people to ask questions when needed.
English is taught as a mandatory class from elementary school until high school. That is why many Swedes can speak English almost fluently. However, as you travel to the countryside and meet elderly people, you might encounter Swenglish.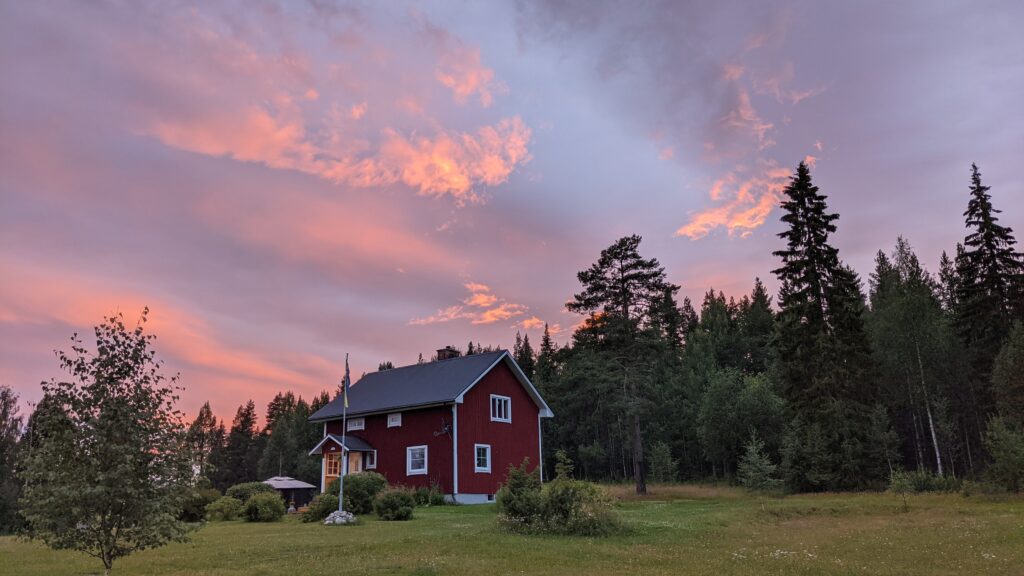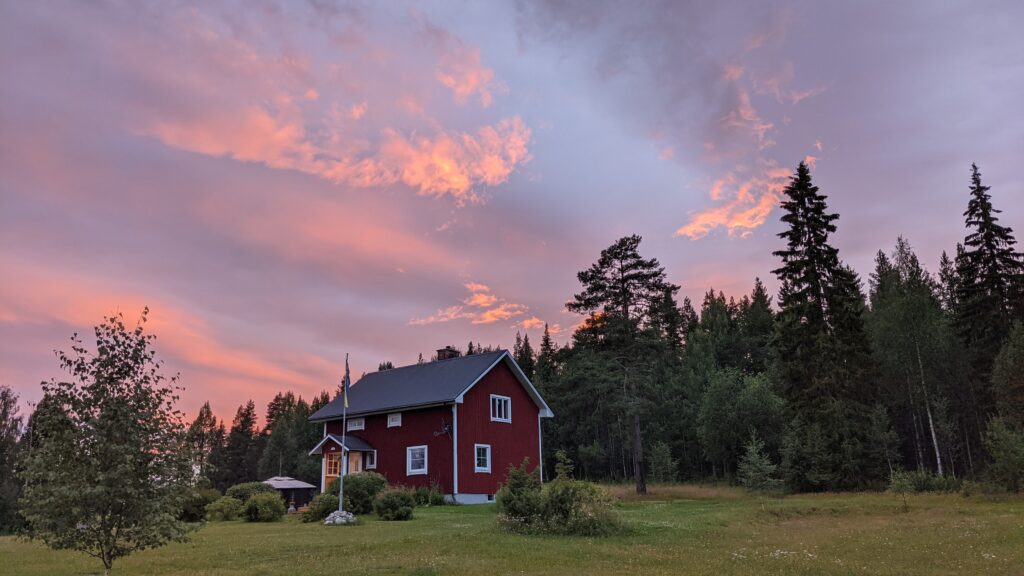 3. The sun doesn't really set in summer, but nowhere to be found in winter
Due to its geographical latitude location, the sun doesn't completely set during summer. This doesn't mean it doesn't get dark at night, it is just that it doesn't get pitch black dark. That's why you would find black-out curtains in more and more Swedish homes, especially amongst the younger generations. Another side effect is that you could easily forget the time. What feels like early afternoon, is actually night.
On the other hand, during winter the sun rises around 11:00 (11am) and sets around 15:00 (3pm). Sweden is great for exploring in the summer months, but not so much in the winter months. If you are traveling to the north of Sweden, beware that the sun never sets in summer, but also never rises in winter!
Tip for those traveling in autumn or spring, Sweden has daylight saving time from 27 March to 30 October.
4. Debit and credit cards are king
There is no need for you to head to the bank or currency exchanges to get Swedish crowns (SEK) before your trip. Sweden is mostly a cash-free country. Few locals physically carry cash with them on a daily basis. It is not uncommon to see "cash not accepted" signs in shops and restaurants, because many places throughout Sweden have a card machine. All you will need is a card that can be used abroad.
However, this doesn't mean cash is useless. It is still beneficial to take some, around 500-1000 SEK (50-100 USD), with you in case of emergencies, and when the card machines don't work.
Tip for those paying with card, generally it is better to deny conversion from the machine and choose conversion with your bank/card instead. Your bank would most likely have better rates.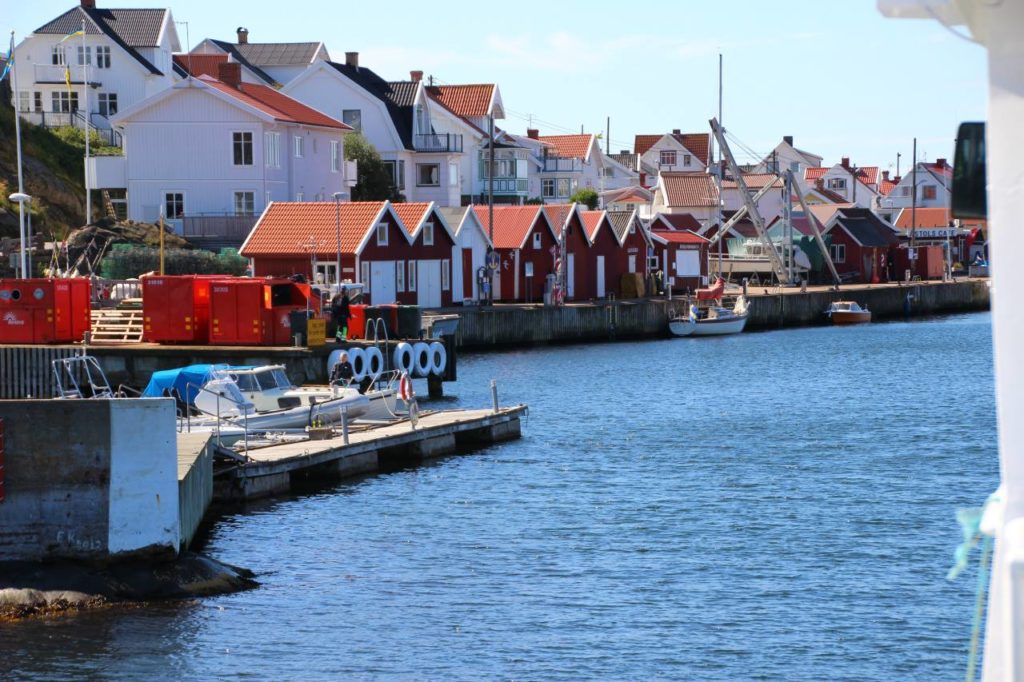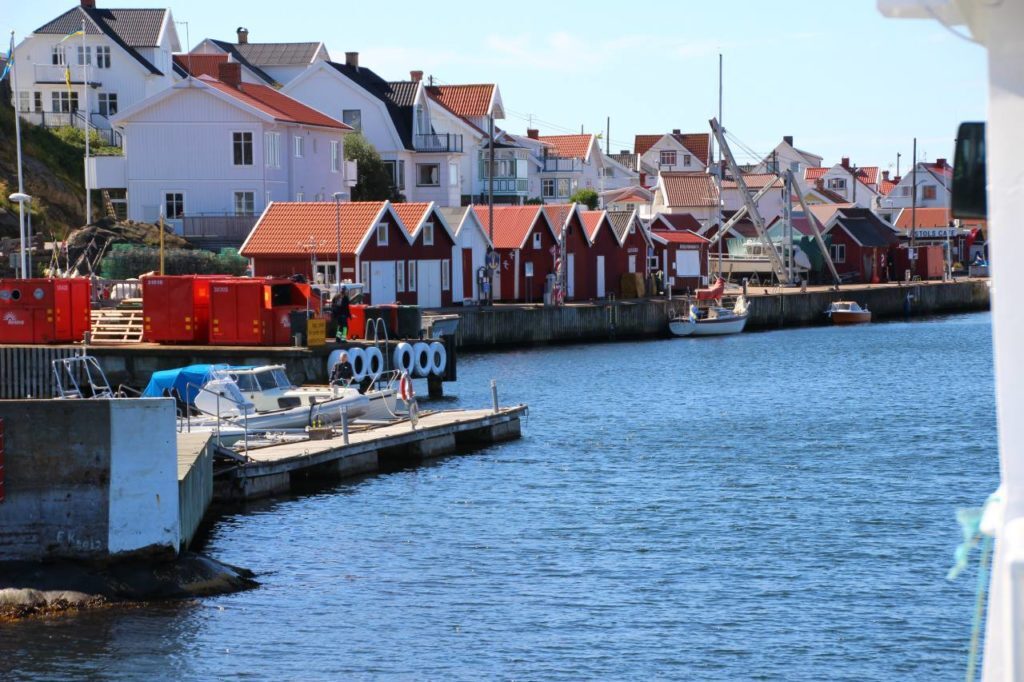 5. Sweden isn't cheap, but isn't extremely expensive either
Another thing to be aware of is that Sweden is not a cheap destination. The most expensive part of your trip would have to be accommodation and food. If you want to get the best deals on accommodations in Sweden, you will need to book well ahead, especially if you are visiting during the busy season. Alternatively, you can find more reasonable priced accommodations outside the major cities.
The benefit of staying outside the city, such as in a cabin or bed & breakfast, is that normally you would have access to a kitchen where you can cook your own meals. You wouldn't have to dine out every day then.
Having said this, Sweden isn't New York or Norway expensive either. If you plan ahead and visit during the off-peak season, then you don't have anything to worry about.
6. Most restaurants have vegetarian and vegan options
Most restaurants have plenty of vegetarian and vegan dishes on their menu, especially in the larger cities. Sweden is after all a health-conscious country. If you can't find anything on the menu, you can always ask for vegetarian or vegan alternatives. For example, you can ask to replace the cheese on pizzas with mozzarella cheese instead.
You don't even need to miss out on the meatballs as there are veggie-balls available in many places these days. There are also plenty of vegetarian and vegan restaurants around, all you need to do to find them is with a simple Google Maps search. Especially in Gothenburg, the city known for its gastronomy and food scene, you wouldn't need to search for long.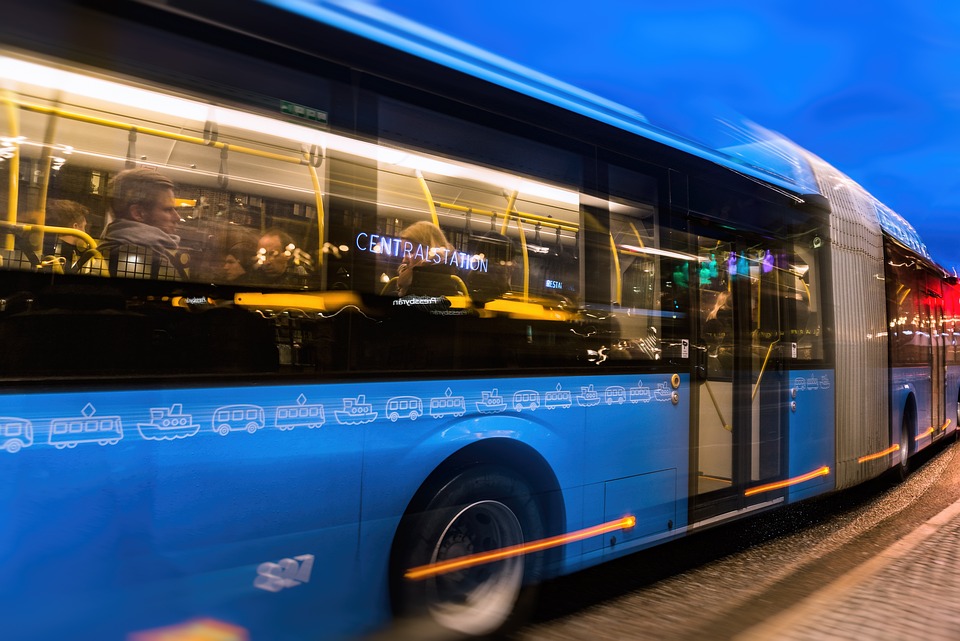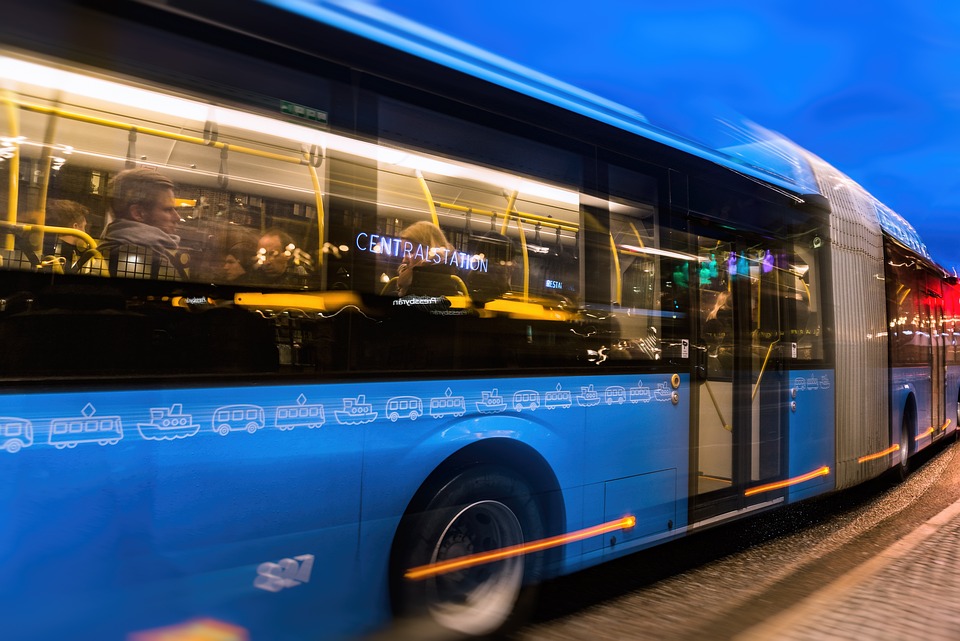 7. Public transportation is your best friend in the cities
Public transportation in Sweden, especially in the major cities, are quite well developed. If you plan to stay in the city, then your best method of commute is the public transportation, else you can walk or bike around. Driving in the large cities isn't very practical because of traffic, and few and expensive parking. Unless you are planning to travel around Sweden, you don't need a car.
For those wanting to do island hopping, you can do it with public ferries. There are tickets that covers all public transportation, including buses, trains, subways and even ferries! Those tickets are usually time limited, so make sure to know the ferries' timetable beforehand. Each city has different prices based on the zone and time.
A general tip would be to buy a day ticket that covers at least two zones, the inner and one outer zone depending on how far and long you plan to island hop.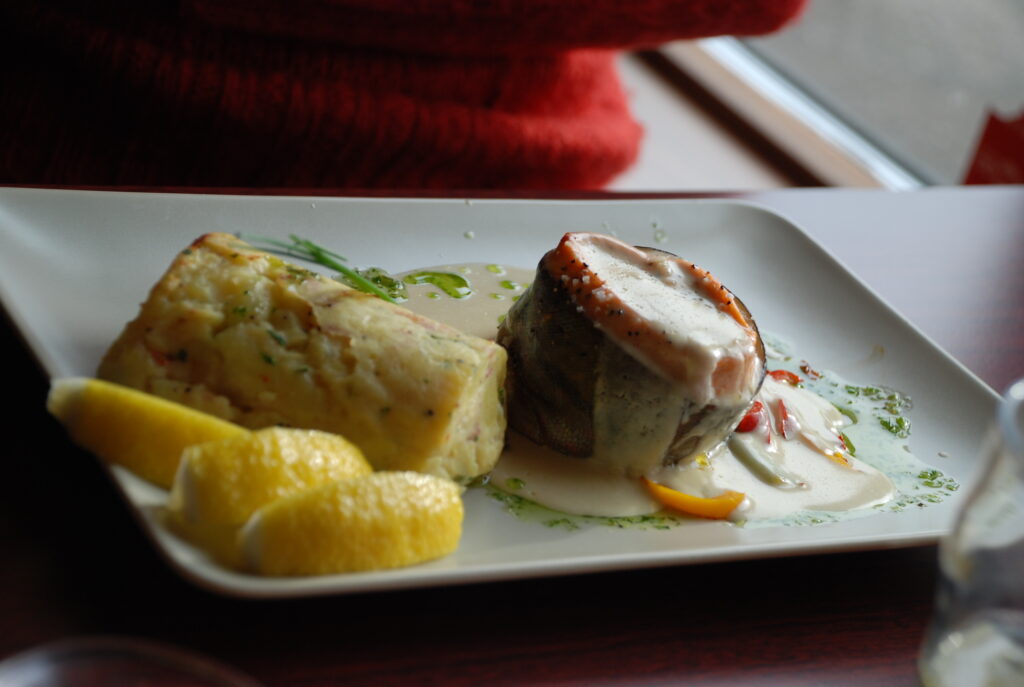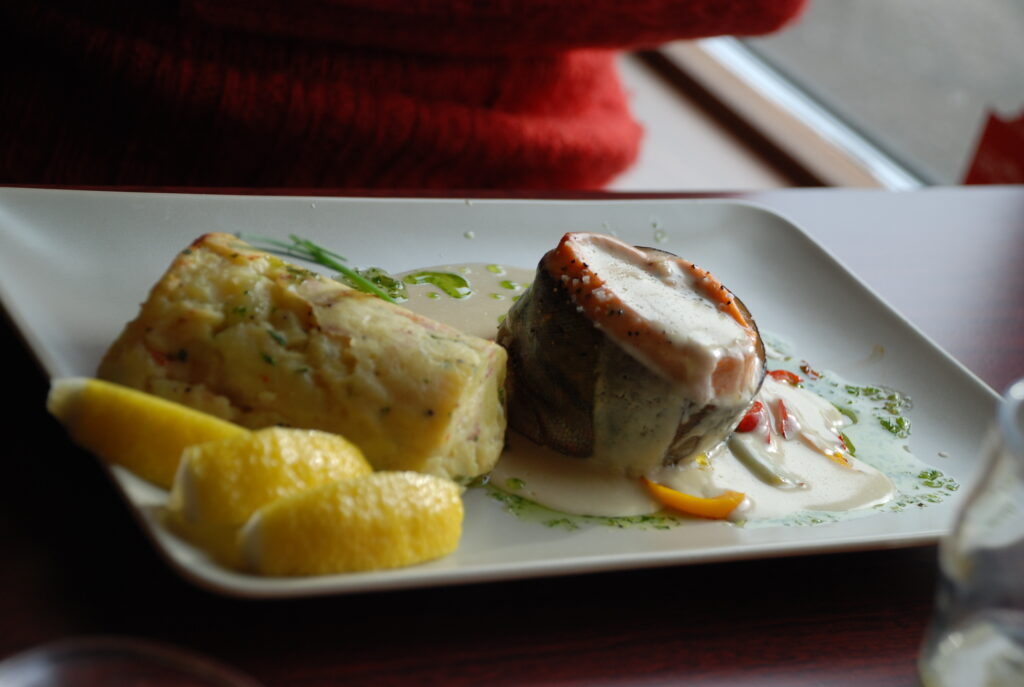 Whilst you are in Sweden
8. Swedish food doesn't just mean Swedish meatballs
Even though Sweden is known for its meatballs and they are great, but it doesn't mean that it is just about the meatballs when it comes to Swedish food. There are many delicious traditional pastries, stews, the famous yellow pea soup, and much more. They are all delicious, you just need to look for "Husmanskost" on the menu.
The closest interpretation to "Husmanskost" would be "household food". Just like the Swedish word "Lagom", there is no exact translation. The main point of "Husmanskost" is to use cheap local ingredients for easy meals at home.
9. Check the opening and closing time
Even though most attractions, restaurants, and shops in major cities generally have consistent hours throughout the year, it doesn't mean they don't have special hours during holidays. Some more seasonal tourist destinations and sightseeing tours have their operating times tailored to the season. As a general rule throughout the year, most places are closed, or close early, on weekends.
Many places are open daily during the summer high season, but switch to a six-day or less opening schedule in the off-peak season. So, please check beforehand whether or not the activities or attractions are open during your visit.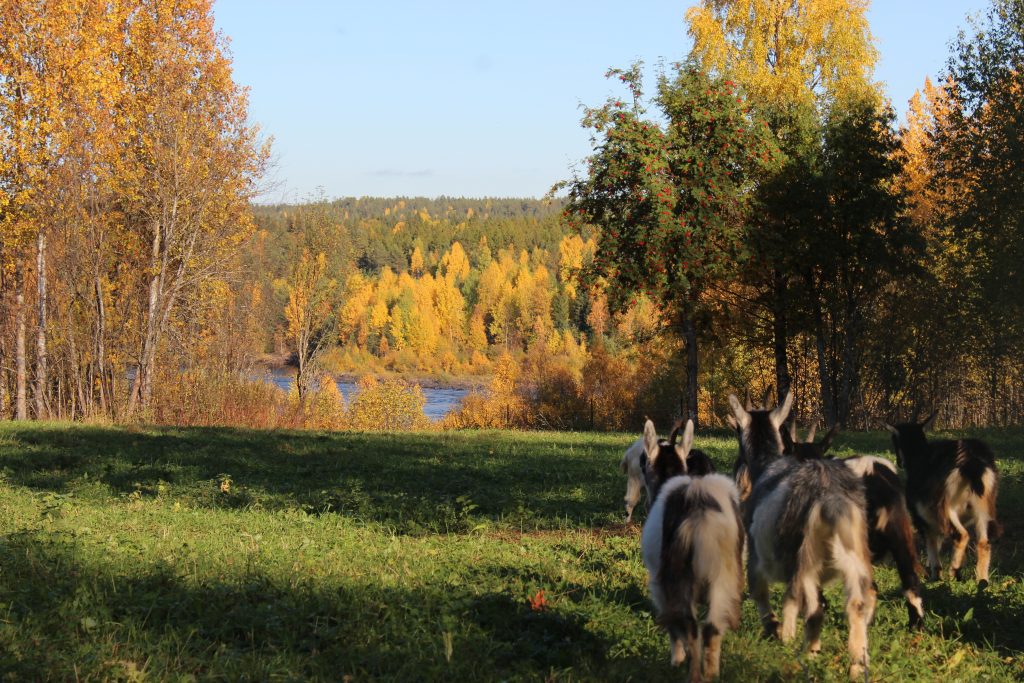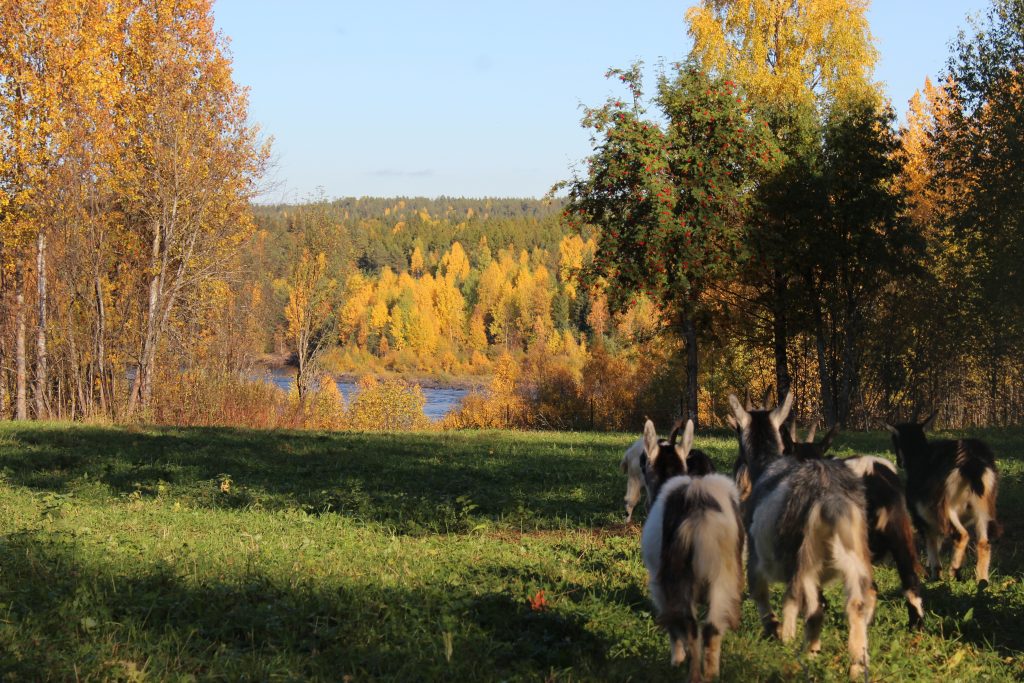 10. Don't only visit the major cities
While large cities have their charm, they are not the only places worth visiting in Sweden. The Swedish countryside is where you will find the classic red and white cabins and endless nature. Go visit Småland, the region famous for being the heart of Sweden, and Dalarna where you will discover natural beauty like nothing else.
If you are traveling with a car, then you can go on roadtrips or simply drive around and admire the scenery. Otherwise, train trips are also popular in Sweden. Once you leave the cities and explore the countryside, you will get to know the true Swedish culture and traditions.
11. Tipping is optional
Tipping isn't established in Sweden compared to other countries, such as the USA. If you enjoyed the food or service, feel free to tip whatever amount you want. There is no pressure or expectation for you to tip in any situation, such as big parties or because you are tourists. For the most part you can expect to pay pretty much whatever is on the bill.
Most of the time when you pay with card, the amount on the bill would be already entered on the machine and you just need to enter your PIN. However, there are times when you need to enter the total amount, the bill plus tips, before you enter your PIN. So, make sure you don't accidentally enter your PIN as the amount. In those scenarios, it is polite then to add a few kronors to round up.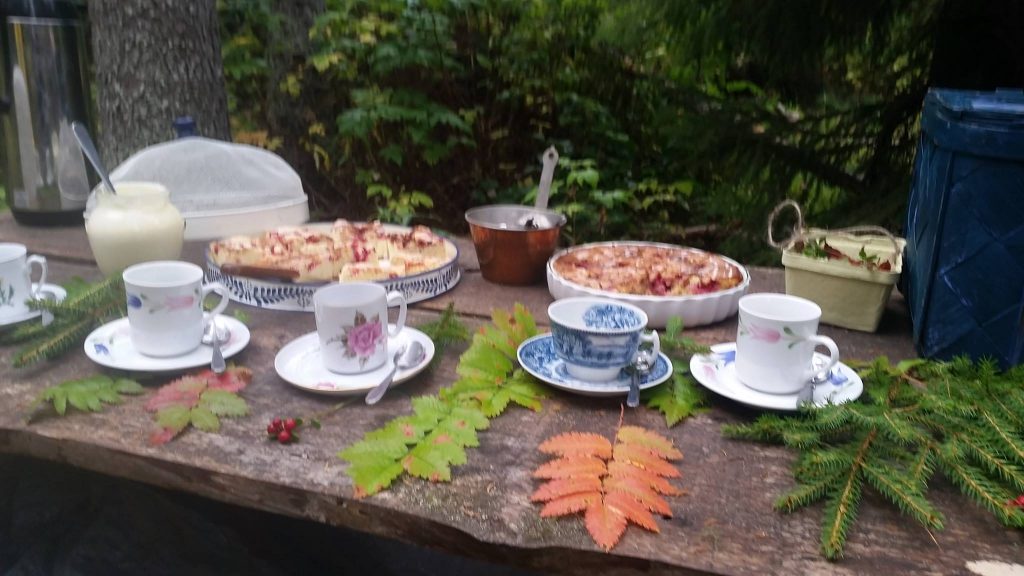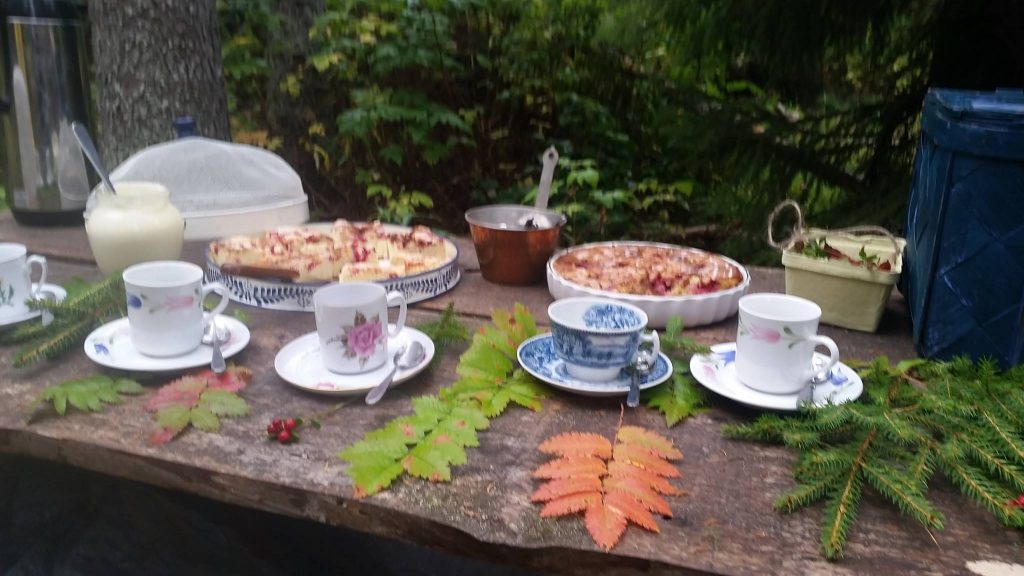 12. Enjoy some "fika"
You may have known already that the "fika" tradition is important in Sweden. However, you may find it underwhelming once you tried it, since "fika" just means a coffee or snack break during the day. The point for tourists is to try "fika" dishes and drinks. If you want to truly experience "fika", you need company to socialize with and most importantly leave your woes behind. It is a lifestyle rather than an experience. Similar to how Italians long for "La Dolce Vita" (the sweet life).
13. Take a ticket before you queue
The first thing you should do before queuing up is look around for a queue ticket machine. The majority of queues in Sweden operate on a number system, so you would need to take a ticket and then wait. There will be displays showing which number is currently being served at which counter.
Sometimes there is more than one queue for different types of services, so you need to check the correct option on the ticket machine. If you can't figure out which queue applies to you, you can always ask someone for help.
14. "Systembolaget" is where you buy hard liquor
Alcohol is rather strictly controlled in Sweden. Supermarkets sell beers and ciders below 3.5% alcohol volume. If you want something stronger then you need to go to the dedicated alcohol store, "Systembolaget". However, they tend to close early due to regulations, so make sure you are there before 18:00 (6pm) on weekdays, 15:00 (3pm) on Saturdays, and they are closed on Sundays. Also know that you can't openly drink alcohol in public areas and bring your ID.